World Football
Why Sadio Mane is one of the most underrated players in Premier League
By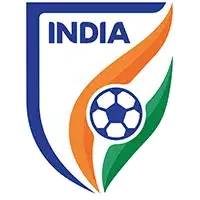 Joseph Biswas
(Courtesy : Footy Renders/The Sun)
The Senegalese attacker is only the third player to score 100 non-penalty goals in Premier League.
Michael Jordan had once said famously – "Talent wins you games, but teamwork and intelligence win championships."
This quote holds different meanings in the corridors of Old Trafford and Anfield ahead of a mouth-watering clash between Manchester United and Liverpool on Sunday. Jurgen Klopp has kept this mantra in mind while forging a Liverpool side that has won their first Premier League title in 30 years and a sixth Champions League. Meanwhile, Ole Gunnar Solskjaer has experienced a contrasting fortune, as he has come under severe criticism after a blockbuster transfer window which saw Jadon Sancho, Raphael Varane and Cristiano Ronaldo arrive at Carrington. Along with an extended three-year contract, it was a sign that the United board were willing to back their manager to lead the club to its glory days.
After the results in the season so far, it is safe to say that Liverpool looks like a team while Manchester United are a collection of talented individuals. On paper, an attack of Sancho, Bruno Fernandes, Mason Greenwood and Ronaldo is more marketable than Mohamed Salah, Sadio Mane and Roberto Firmino/Diogo Jota. The difference lies in how these individuals function within a tactical system and an ideology.
The spotlight at Liverpool is firmly on Salah with his goalscoring exploits, pace, dribbling and game-changing moments. A closer look will indicate that this is possible largely due to the efficient performances of his hard-working teammates around him. As a result, their contributions often go under the carpet.
Klopp's success at Liverpool relies on pressing their opponents very high up in the pitch and blocking off passing angles. This enables them to force mistakes and create high-quality chances in the attacking third of the pitch. If Firmino plays the role of a defensive false 9, Mane is key to Liverpool's cohesion in the left flank and provides greater diversity to the team's approach play. The former Southampton man recently scored his 100th Premier League goal for Liverpool in their 5-0 demolition of Watford. The cherry on top is that none of those came from the penalty spot.
His role involves leading the counter-press on the left, dropping deep to link the left-sided midfielder, staying wide to stretch the opposition defence or making diagonal inward runs into the box and using his pace during counterattacks.
The sheer diversity of roles that Klopp expects Sadio Mane to fulfill is tiresome and only a few players in the Premier League can be comparable to the Senegalese forward. Names such as Son Heung-Min and Carlos Tevez are just some that spring to mind.
Title-winning teams are formed based on how they keep their best players injury-free and available and how they perform in their absence. Liverpool have barely had to worry in that regard as Sadio Mane has started 93% of all of Liverpool's games across all competitions in his six seasons at Anfield. In contrast, Son and Tevez had started at least less than 75% of their games in their stints at Spurs and Manchester United respectively. This is remarkable considering the sheer volume of games played, a global pandemic and the fact that Mane is a key member of the Senegalese national side.
He has scored 103 goals and delivered 43 assists across all competitions in his six seasons at Liverpool. Son and Tevez in their stints at Spurs, and United and City respectively had scored 111 and 107 goals. They also provided 66 and 49 assists. Given Son and Tevez's level of availability and lesser variance in role in the team compared to Mane across all competitions, the Senegalese's output is to be admired.
As per FbRef.com, in the last five seasons at Liverpool, Mane has exceeded or been very close to his non-penalty xG numbers, which is a sign of his consistency and reliability. Son also can boast of such a feat, but Klopp's requirement of Mane to contribute to defensive and offensive phases of the team's play can rule in favour of the former Southampton man.
A key statistic that can explain just how useful Mane is to the Liverpool team is through his defensive contributions. Both Klopp and former Spurs manager Mauricio Pochettino relied on a high-press system that needed their front line to press opposition defences into making mistakes.
The number of pressures that both these players (Mane and Son) applied on the opposition who is carrying, receiving or releasing the ball is a great metric to showcase their defensive contributions. From the 2017-18 season to the current campaign, Mane has averaged at least 45% more pressures than Son in the attacking end of the pitch. Son fared better by an average of 25% pressures in the middle third of the pitch compared to Mane. However, this could also be attributed to the fact that Son played almost a season and a half under Jose Mourinho, who preferred his wide forwards to play in a deeper block in the defensive phase.
Additionally, opposition defences find it extremely difficult to dribble past Mane in their defensive half. In relative terms, opposition players have dribbled their way past Son 38% more than Mane, which shows just how efficient Senegalese is with his pressing in the attacking third.
Mane's ability to drop deep into midfield to draw out fullbacks and center halves towards him and allow the likes of Andrew Robertson, Curtis Jones and Firmino/Jota to make runs into the vacated space. It helps Liverpool open deep-lying defences and provide a variety to their play. Add to this, his tendency to efficiently switch play to the opposing flanks, which is crucial for the team's attacking moves.
Mane averages a 67% percent long-pass (passes longer than 30 yards) completion rate across the last five seasons compared to Son's 52%. This is in addition to having an 83% and 74% short and medium pass completion rate. It indicates just how vital Mane is to the functioning of this Liverpool machine.
Sadio Mane joined Liverpool in a €41m transfer in the summer of 2016. It may not be box office like his more illustrious teammates such as Salah or Virgil van Dijk. But enough to show that he is a prime contender for one of the most underrated players in the history of the Premier League.
For more updates, follow Khel Now on Twitter, Instagram and Facebook.
posted in :