It was another exciting gameweek in the English top flight
The Premier League matchday nine starred several goal fests, with every game providing at least three goals. It also featured two of the season's best derbies, both of which ended in goals galore.
Many clubs have finally returned to winning ways. West Ham United and Everton have finally seen some positive results after striving for victory for some time. Chelsea also earned their first win under new manager Gharam Potter, and Pierre-Emerick Aubameyang scored his first goal for the club.
Meanwhile, Aston Villa has gone winless in their last three games, adding to the pressure on Steven Gerrard. In contrast, Newcastle are on cloud nine under Eddie Howe, scoring four goals against a resilient Fulham. Let's look at the top five talking points from Matchday 9.
5. Harry Kane becomes the top-scorer of London derbies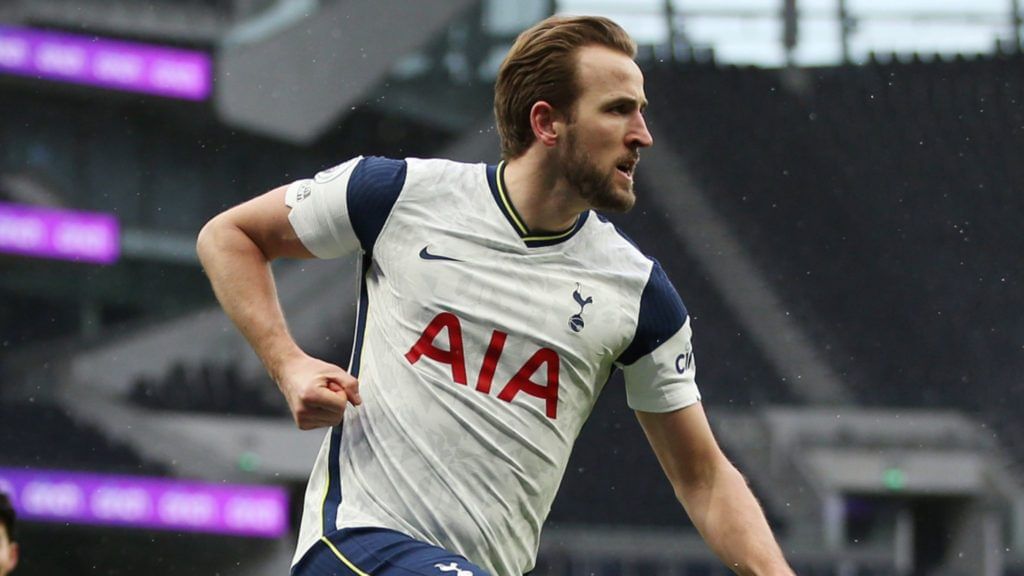 Despite Tottenham's loss in the North London derby, Kane ensured that he broke legendary Arsenal striker Thierry Henry's record for most goals in London derbies. The star striker would take solace in the fact after being Tottenham's most reliable goal-scorer since 2014. Kane converted from the penalty spot and beat Arsenal goalkeeper Aaron Ramsdale.
Harry Kane has now scored 44 goals in London derbies, breaking Thierry Henry's previous record of 43 goals. However, this isn't the only record he's broken; he's also the first Premier League player to score 100 away goals. Tottenham lost the game, but England's captain had a memorable evening – record wise.
4. Arsenal remains in the hunt for the first Premier League title since 2004
Many had hoped that Arsenal would not be as good as Manchester City, but the picture is now transparent. Arsenal look like the only club who could challenge reigning champions Manchester City this season. Although Tottenham remains a potential threat, it appears that City and Arsenal will compete head on this season.
Arsenal appeared to be in a slump after their 3-1 loss to Manchester United, but the North Londoners reacted well with wins over Brentford and Tottenham. Arsenal have occasionally become overly optimistic and lost their tempo, which has resulted in misery. However, they should not commit the same mistake again.
3. Manchester United seriously needs a holding midfielder
Manchester United's 6-3 defeat demonstrated that they are still a long way from intimidating any of Europe's top teams. The main area of United that City frequently outed was midfield, and despite Scott McTominay having a good run, the player couldn't properly deal with City midfield as they ran over him. Manchester United needed an assertive midfielder who could build up and propel the ball ahead, which is why Ten Hag was desperate for Frenkie De Jong.
Casemiro, Cristian Eriksen, and Bruno Fernandes are all excellent midfielders, but their game is distinct from what Manchester United need right now. City's midfielders are great at holding the ball and are confident, with Bernardo Silva and Kevin De Bruyne adjusting the flow of the game per need. This is what United completely lacked against City.
2. Haaland scores the third hattrick in Manchester Derby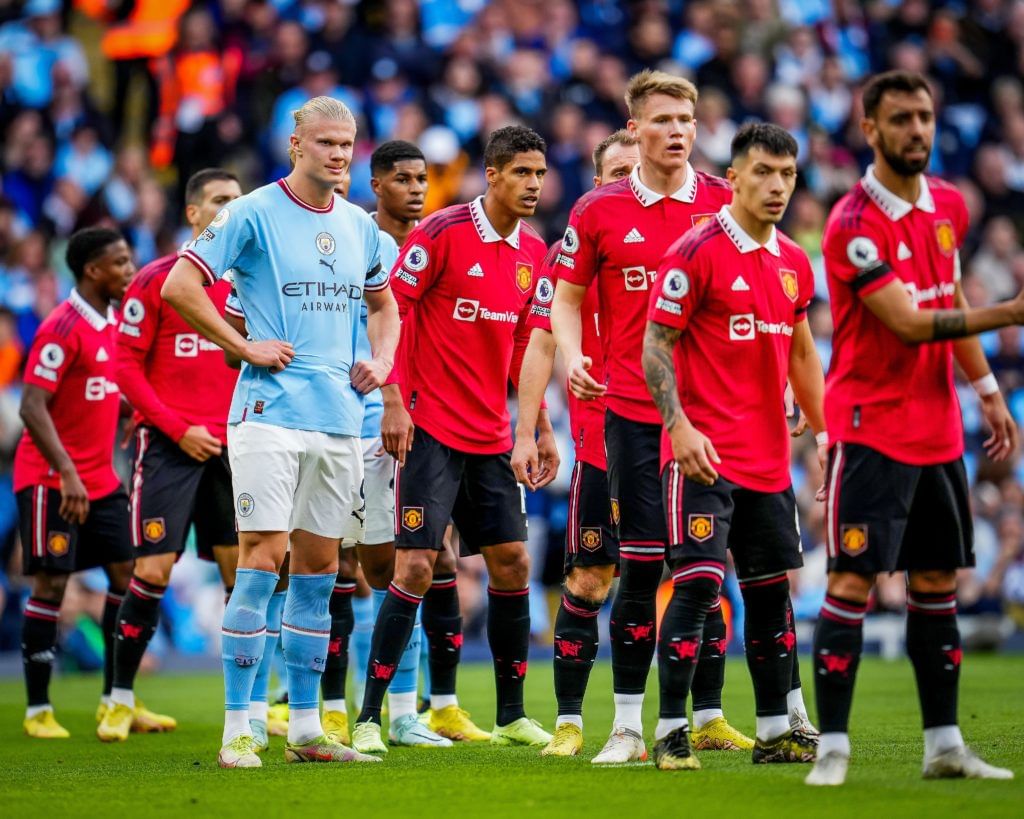 Haaland is showing no signs of slowing down, having now scored three hattricks in the Premier League. Everyone thought Haaland will take some time adjusting to one of the toughest leagues in the world, but the former Dortmund player has hit the ground running. He has been relentless in front of goal and now appears to be on course to break several records this season.
After scoring his third consecutive PL hattrick, Haaland equalled Cristiano Ronaldo's Premier League record of three hattricks. He is also the first Premier League player in history to score three hattricks in consecutive games at the Etihad Stadium. The 22-year-old has 14 Premier League goals in just eight games.
1. Klopp in a tremendous dilemma
Fans expected this season to be another Klopp vs Guardiola showdown, but the former manager and his team has struggled to win games. Liverpool, after a memorable campaign last season, has only won two games out of seven matches this season and suffered a defeat at Old Trafford.
However, the primary reason to this is injuries to leading players and sloppy play. Trent Alexander-Arnold has been slammed for his sluggish defence, and one of their most vital defenders, Virgil van Dijk, is having a difficult time. The team is conceding goals poorly and appears to be out of shape. Another problem area is the midfield, where a lack of flair is leading to fewer goals and chances. Klopp is in a dilemma here and will need to find a way out, or they will miss out on Champions League qualification this season.
For more updates, follow Khel Now on Facebook, Twitter, and Instagram and join our community on Telegram.