With the arrival of Leroy Sane at FC Bayern, the French winger could be tempted to move out of Munich.
With the summer transfer window now open in England, Manchester United are linked with some interesting names – especially now they've qualified for the UEFA Champions League 2020-21. According to The Athletic, Manchester United are aiming a loan move for Bayern Munich winger Kingsley Coman next season.
This will only happen if they're unable to sign Jadon Sancho, who is valued extremely high by Borussia Dortmund. While Coman does check the boxes for being an exciting winger, he has too many cons to his repertoire for United to try solving their right-wing issues by banking on him. Here are the five reasons why they shouldn't sign him.
5. Lack of physicality
While there are no doubts that the Frenchman is a pacy, tricky winger blessed with unique dribbling ability, he hasn't really worked on building his physical structure yet. Indeed, Coman tends to get bullied on occasions by stronger, fitter defenders who can phase him out in certain situations.
With the Premier League being filled with bullish left-backs, who love a tussle to unnerve wingers, Coman might get isolated and marginalized during games. As a result, the Frenchman might have some really quiet games where he does nothing at all to help United's attack. The Red Devils have a few of those already and wouldn't want to add pacy players with little physical strength to their team.
4. Inconsistent
The big difference between Coman and Sancho is the basis of consistency. Even in a superior team like Bayern, the Frenchman wasn't as consistent in regards to all the opportunities he got. The 24-year-old only managed to contribute towards goals in scraps, not at a stretch of a few games like most of his other Bayern teammates.
Coman also struggles to turn up on the biggest occasion, which is another worry for a side like United. While it's possible that the Frenchman hits top gear once he nears his peak, but he just isn't lethal nor clinical enough to bring a major improvement to United's attack.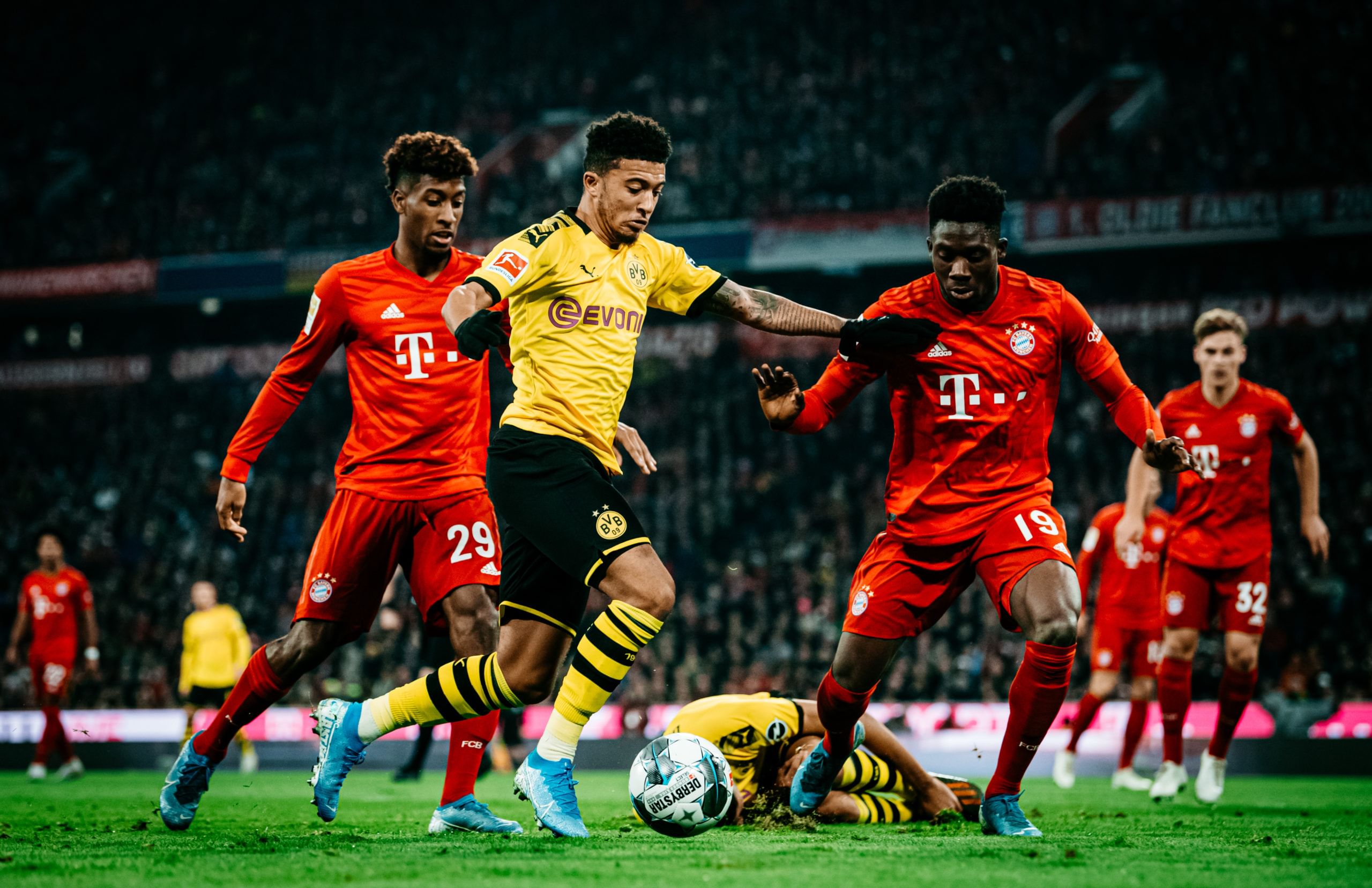 3. Not well adapted to counter-attacking system
During his time at Bayern, Coman has become well suited to their free-flowing, dominant attacking style which sees them lodge attacks forward at every given interval. United, however, aren't quite as blistering in attack yet and are still finding their feet as an elite attacking team in the Premier League.
Coman could struggle under the counter-attacking technique which the Red Devils prefer as their style. As he really isn't involved in too many electric counter-attacks at Bayern at regular intervals, he could suffer hiccups in getting used to the new format. Rather than teach someone about counter-attacking brilliance, Ole Gunnar Solskjaer would definitely prefer a ready-made star who understands his system perfectly.
2. Lacks goal-scoring threat
While United's front-three managed to outscore Liverpool's Salah-Mane-Firmino trio last season, the Red Devils would still opt for a winger/wing-forward with the ability to slot in at least 10+ goals every season. Coman has never hit double digits in the Bundesliga during a single season in his entire career, despite Bayern's obvious dominance in it.
He only managed to score four goals last season in the league, not converting enough chances presented to him. Mason Greenwood scored 10 goals for United in the Premier League despite not starting as many games as him for the Red Devils. Coman just doesn't have that killer instinct in him to end games during tense scenarios, which doesn't really make him a good enough option for Solskjaer's side.
1. Injury-Prone
The biggest con that has dragged back Coman in his entire career is problems with injuries, as he's susceptible to picking up something bad very quickly. He has been on the injury table for over 550 days in his Bayern career, picking up a number of gruesome injuries that haven't allowed his career to take off.
It's due to that reason that Bayern had to sign Leroy Sane, which now makes Coman a backup option at the club. United do not want a player who'd be on the treatment table for the majority of the season, especially after their troubles with Luke Shaw. Kingsley Coman can't stay fit enough nor is mentally tough to slog out seasons and his horrible injury record automatically makes him someone Manchester United must avoid signing.
For more updates, follow Khel Now on Twitter and join our community on Telegram.