The Blue Tigers will begin their campaign on Monday against Bangladesh.
India are gearing up to face neighbours Bangladesh in their SAFF Championship 2021 campaign opener on Monday. Following their games against Nepal, the Blue Tigers will again be in action in the tournament. Ahead of the game, head coach Igor Stimac spoke in the pre-match press conference on Saturday afternoon.
The previous edition of the SAFF Championship, which was hosted in Bangladesh – saw Maldives defeat the Indian side in the final to lift the title. However, Stimac made it clear that he intends to win the tournament this year.
"We came here only four days before. We have to travel to Male on speed boats. There are artificial turfs here. We are protecting our players, so that they do not get injured," he began.
"The players know each other very well, so I rely on them to carry out the duties and instructions on the pitch. We want to enjoy the tournament and not have any nervousness," he added.
On development of team
Igor Stimac was quizzed regarding how the Indian football team have shaped up since his appointment. The Croatian felt that despite taking over two years ago, he has not been able to spend much time with the players.
"We could say that I have taken over two years ago, but I have not been able to spend much time with the players. Against Oman and Qatar, we had time to prepare and select our players. Not everyone understands that we don't get enough time," he opined.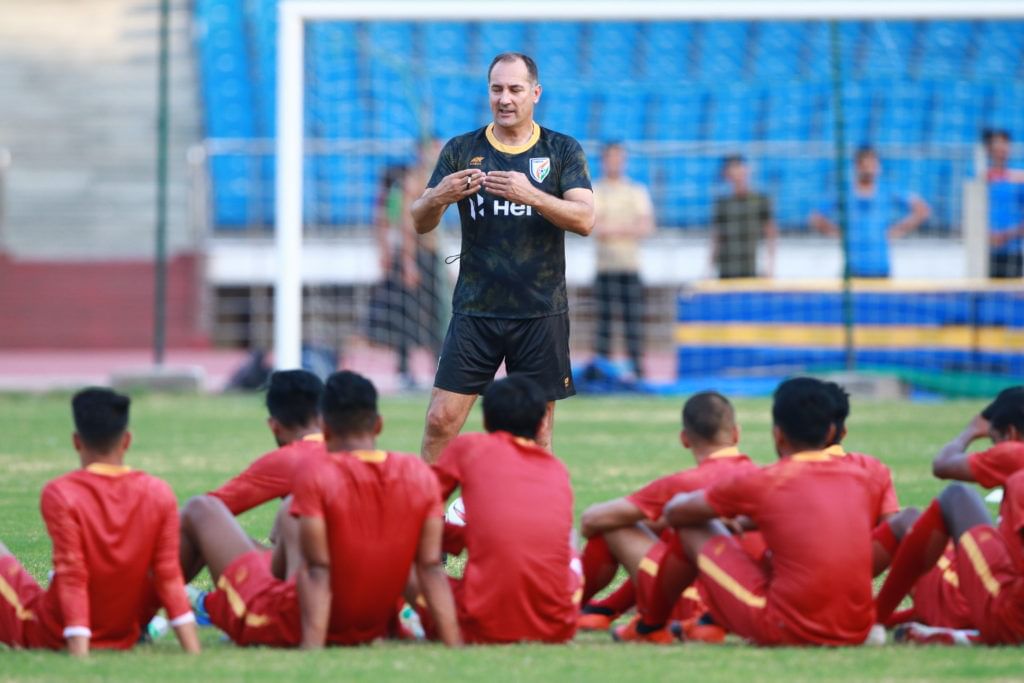 "It is a different story while most of them are playing ISL and doing really well. In international football, there is much lesser time and space to operate. The players need to adapt to this game and for that, we need more time. There's no one to blame. Hopefully, the pandemic ends soon and we will have a chance to work more and also have a league of eight months," Igor Stimac pointed out.
Gameplay in SAFF Championship
Igor Stimac did not mince any of his words while speaking about the style that he wants to implement. He also mentioned that the SAFF Championship is not a platform for him to experiment. .
"Our style will be the one which will bring us results. If you have seen the last couple of games, there was one counter-attack by Nepal and they won the game. Maldives were the better team throughout the 90 minutes, but still lost the match. On the other hand, Bangladesh won the game courtesy of a funny penalty. We don't know what each game will bring and so we will adapt to everything that is thrown at us," he stated.
"We are very determined to win the matches. So, we will be putting a lot of pressure on our opponents, keep a high line and leave a lot of space behind."
Missing senior figures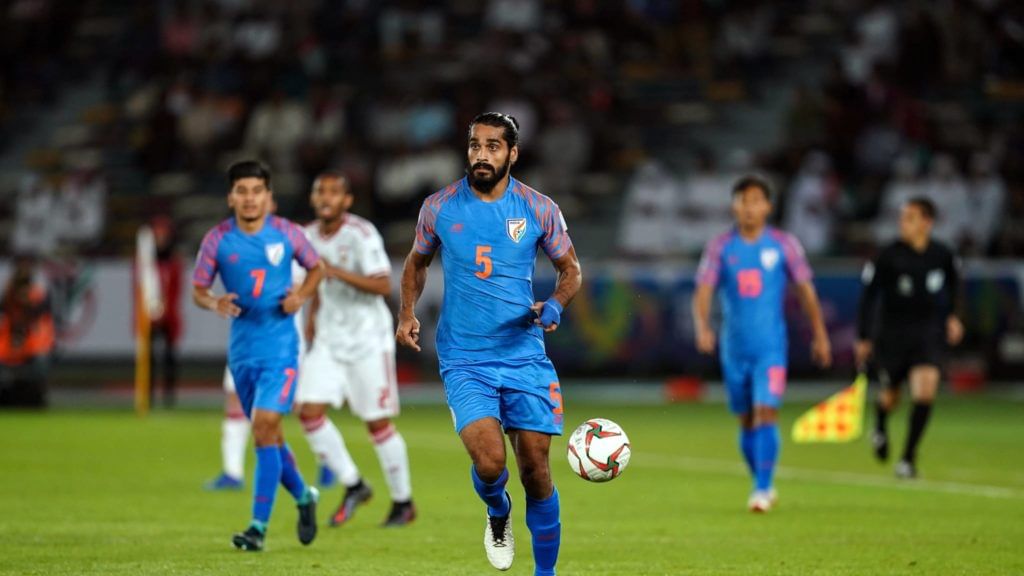 The Blue Tigers will be without the services of some of their senior players. Speaking about the players who will miss out on the tournament, Stimac stated that it will be difficult to replace leaders in the squad – such as Sandesh Jhingan.
"It is not only Sandesh, but we are also missing (Rowlin) Borges and Ashique (Kuruniyan) as well. I don't want to think about that. We have other players here who can fill for them. But, it is always difficult to replace a leader and Sandesh is one of them. We are going to miss him, but we need to replace him as a team together for the 90 minutes," he quipped.
On Udanta Singh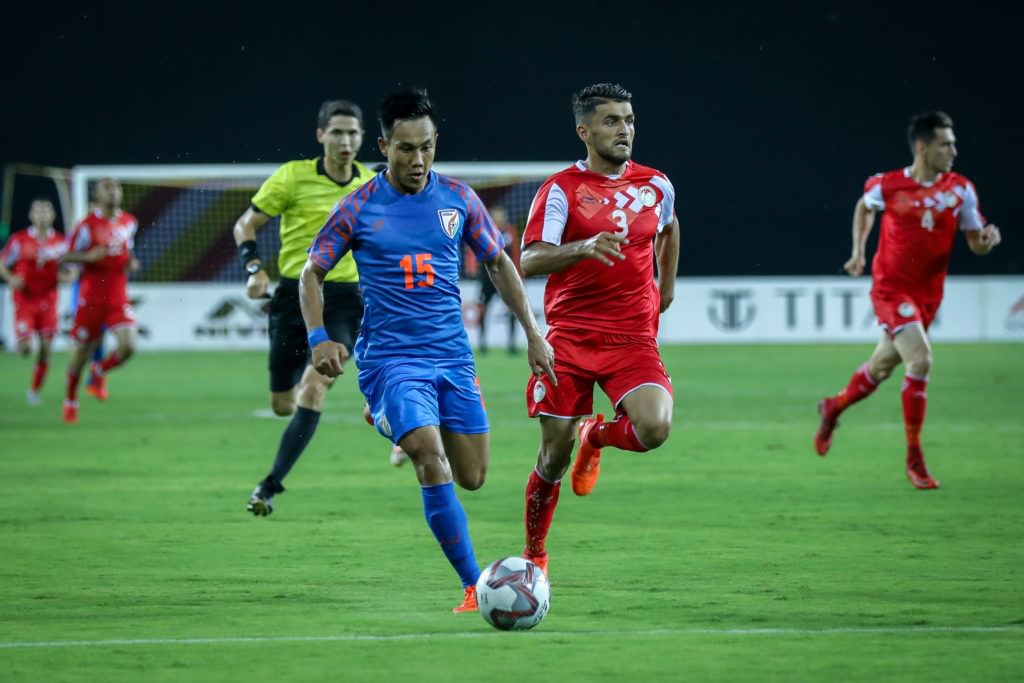 The Indian head coach also spoke about winger Udanta Singh, who has blown hot and cold in recent times.
"He is one of 23 players we have here, so definitely he will play. He deserved this call-up after his performance for Bengaluru in the AFC Cup.
"We have seen a different Udanta (at the AFC Cup). We have seen Udanta at his natural position, where he was not playing for the last two years. So, he came back to his best and that's what we want to see from him. We are facing different opponents here, so each player will get their chance," Stimac explained.
On players who were part of AFC Cup
The 54-year-old revealed that players who participated in the AFC Cup with ATK Mohun Bagan and Bengaluru FC, will have an upper hand during the SAFF Championship.
"We will have to rely mostly on Bengaluru and ATKMB players, as they have played here just a few weeks before. Moreover, they were in training all throughout and even played a few games here. This is not the case with other players. We have to be careful as to how many minutes we give each player. Different players have different endurance capacities," he concluded.
For more football updates, follow Khel Now on Twitter, Instagram and join our community on Telegram.