The Bengal Tigers will look to clinch their second title in Maldives this year.
After last-minute changes, Bangladesh have finalised Oscar Bruzon as the head coach, who will lead the national team in the SAFF Championship in October. Bruzon, a familiar name in South Asian football, will replace Jamie Day with the task to overcome the other four challengers. The final Bangladesh squad that will travel to the Maldives for the SAFF Championship was recently revealed. It has a mix of both experienced campaigners and youngsters in it.
His first task will, however, be to end Bangladesh's seven-match winless run starting with the goalless draw against Nepal in November last year. The Bangla Tigers have since lost three of their final four World Cup qualifiers matches and also in the recent friendlies against Palestine and Kyrgyzstan. Bruzon though will have familiarities with some members of the squad, having coached them during his time with the Bashundhara Kings.
Here is a brief analysis of the Bangladesh squad ahead of the SAFF Championship 2021.
Goalkeepers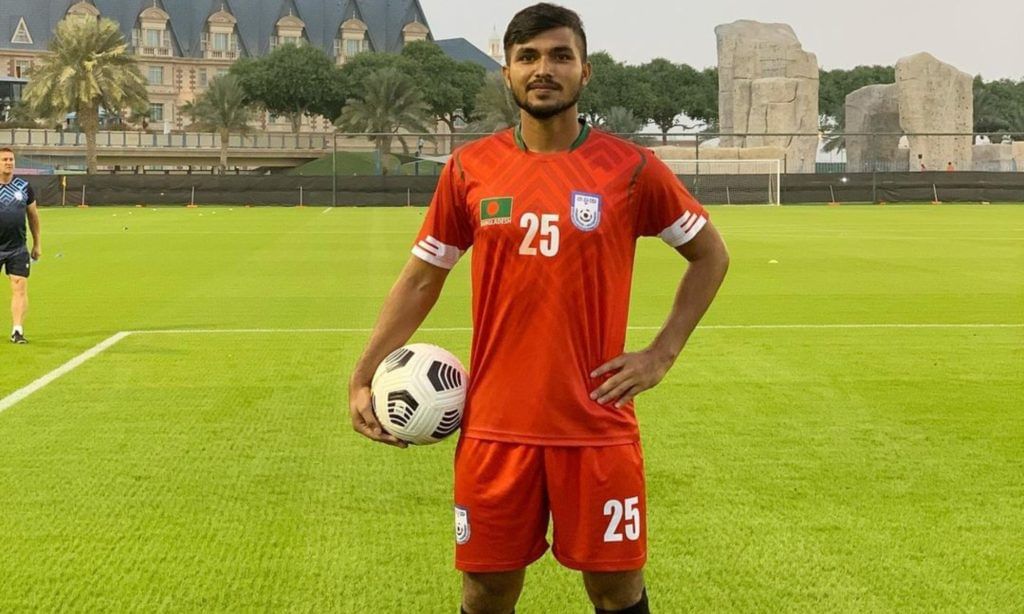 Head coach Oscar Bruzon will be reunited with Anisur Rahman, following the goalkeeper's impressive campaign at Basundhara Kings. After joining the Kings in 2019, Rahman has been a stand-out performer and has secured his spot in the national team lately. The 24-year-old's penalty-saving abilities, in addition to his on-field keeping instincts, stand out.
The back-ups in Bangladesh's set-up include experienced campaigners Sahidul Alam and Ashraful Islam Rana. Alam, capped 24 times, debuted in 2011 and has a fair share of experience in the biennial tournament. Rana, on the other hand, has the same number of national team caps. As Sheikh Russel KC's captain, the 33-year-old is a dependable shot-stopper and a leading character in the dressing room.
Despite just seven appearances, Rahman is expected to get the edge over the two more accomplished custodians. In the worst case, the Bengal Tigers have their posts guarded with an experienced back-up.
Defenders
The Bangladesh defence consists of players from all phases of their careers. From Yeasin Arafat, an 18-year-old to the 34-year-old Karim Razaul, the backline has both experience and youth. The majority of the players included in the 23-man squad are in their 20s and have featured regularly in the recent national team fixtures.
Tutul Hossain Badsha and Topu Barman are likely to form the first choice center-back pairing for Bruzon's setup. Hossain, 22, is coming after a crucial spell with Dhaka Abahani, whereas Barman's season with Basundhara Kings was an impressive one. In addition, Bishwanath Ghosh and Tariq Kazi will more likely be supporting these two in the defence. Kazi, despite making his debut in the latest World Cup Qualifiers, has been an impressive performer for Basundhara. Born in Finland, Kazi's pairing with Ghosh can be crucial for ball progression through the channels.
In addition to the aforementioned defenders, Bruzon will have the likes of Rahmat Mia and Riyadul Hasan on the bench. Both of these players are familiar in the domestic circuit and make up for a decent backup for the starters.
Midfielders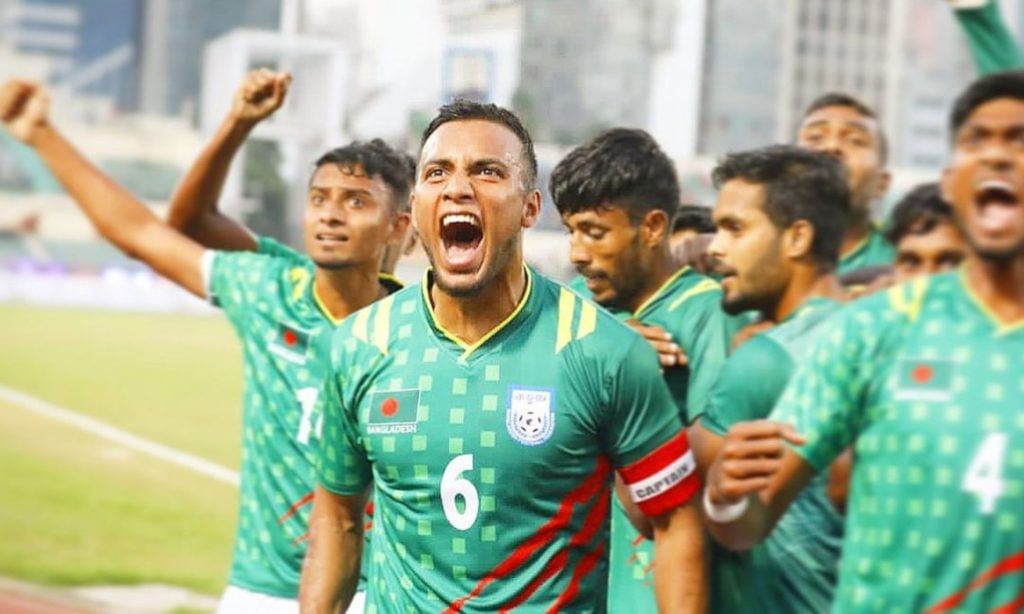 Analyzing Bruzon's stint at Basundhara so far, chances of him going with a three-man midfield over a packed four midfielder is higher. In that case, Atiqur Rahman Fahad, Sohel Rana and Jamal Bhuyan make up the strongest case. Bhuyan possesses brilliant progression and possession skills and is considered among the finest midfielders in South Asia. Operating as a defensive midfielder, Bhuyan will be a key link as the Bangladesh side's captain.
Basundhara King's 26-year-old Atiqur Rahman Fahad is another strong candidate, who is able to progress and hold the ball in the middle. Abahani Dhaka"s Sohel Rana, despite being a little defensive in approach, is another reliable midfielder. Often seen holding and clearing out opposition attacks, he will be crucial for a three-man set-up.
In addition, Chittagong Abahani's Rakib Hossain is capable of providing versatility to the midfield. After playing significant roles in a tri-nation series in Nepal earlier in 2021, he will be significant for squad depth.
Forwards
It is Bangladesh's forward line that has created ripples at present. Biplo Ahamed, Mahbubur Rahman, Mohammad Ibrahim, Matin Miah, Jewel Rana, and Suman Reza are the forwards traveling with the squad. A three-man forward line-up has chances of featuring Mahbubur Rahman. Despite getting just a goal and an assist in his recent season, the attacker was involved in creating moves forward. Bruzon certainly had him in his plans at Basundhara and things don't seem to be going in a different direction.
Another possibility with the available players would be Rakib Hossain operating as a left-winger. Fast and able to draw players, Hossain combining with Kingsley would be perfect for Bangladesh. However, Suman Reza and Matin Miah can also occupy the goalscoring positions and score goals.
For more football updates, follow Khel Now on Twitter, Instagram and join our community on Telegram.