Footy Renders/Twitter/Khel Now
The Bergamese outfit will look to cash in on their terrific performances over the last few years.
Few teams have captivated the attention of the European elite like Atalanta. The club endured a topsy-turvy history in the past, seesawing between Serie A and Serie B in the first decade of the century.
But, ever since their last promotion to Serie A in 2011, the Bergamese club have been on the ascendancy. They've risen from a club embroiled in a perennial relegation dogfight to one locking horns with the European elite every season.
The club finished third in the last three Serie A seasons. Therefore, Atalanta are now at an ideal time to bring their resurgence to fruition with a title challenge against Italy's established elite this season. We look at five reasons that can make them title contenders in Serie A this season:
5. Transfers
Atalanta lost two very important players of their side last season in Pierluigi Gollini and Cristian Romero to Tottenham Hostpur. The latter won the "Serie A Best Defender of the Season" in 2020-21. But, they haven't been sitting ducks since then. They signed four defensive players with huge potential, who fit their gameplay.
An astute signing in this regard is Matteo Lovato. The 21-year old averaged close to three tackles+interceptions per game last season (his first full season in Serie A) with Hellas Verona. He is also adept at winning aerial duels, winning 3.64 of them per game. Lovato also completed 81.2% of his passes.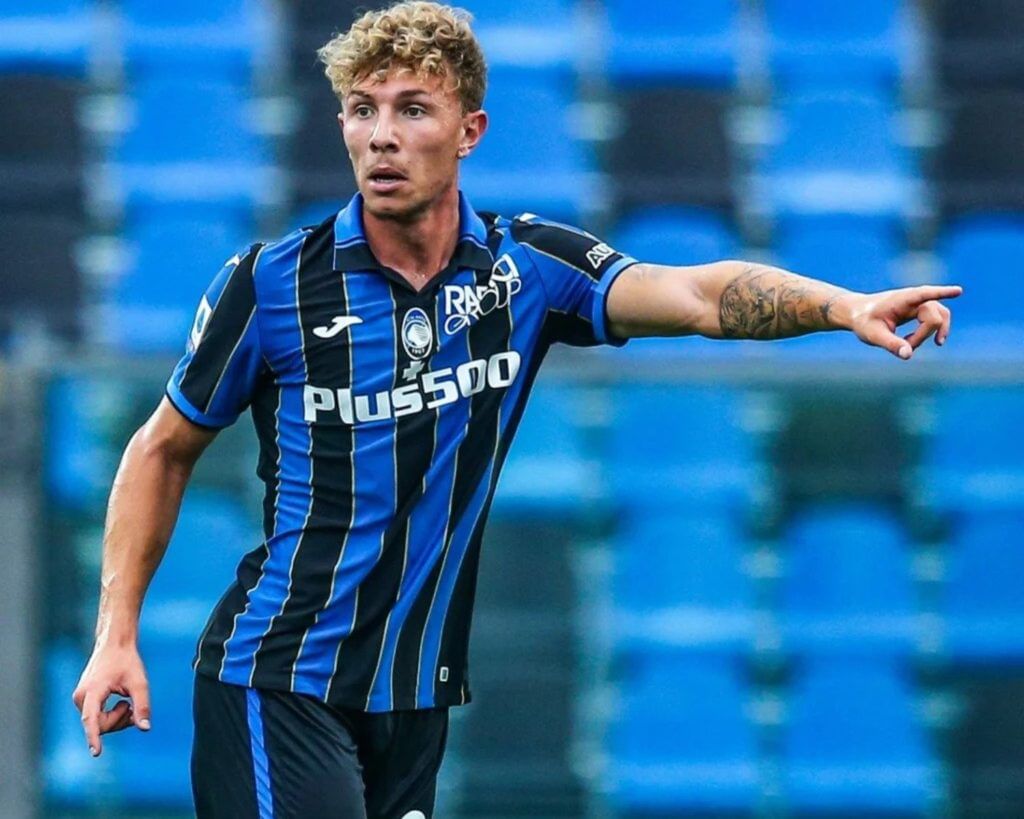 He averaged 1.82 progressive passes/game and 2.14 progressive carries/game. Numbers like these make him an ideal replacement for Romero and a great addition for Atalanta, considering their proclivity to play out from the back.
Atalanta also signed 27-year old goalkeeper Juan Musso from Udinese for €20m. Musso is an ideal candidate to replace the outgoing Pierluigi Gollini. In the 2020-21 season, Musso saved 72.9% of his shots. His saves percentage was higher than David de Gea, Kasper Schmeichel, Bernd Leno in the Premier League last season. It is also markedly higher than the 63.9% achieved by Gollini.
Musso also completes 44.2% of his long balls (more than 40 yards). His tally is higher than De Gea, Schmeichel, Hugo Lloris and even Real Madrid's Thibaut Courtois. Atalanta also signed 23-year old Merih Demiral from Juventus and Giuseppe Pezzella from Parma on loan (with the option to buy). Therefore, the club has proactively strengthened an important area of concern. An area where it lost two cornerstones of the side's past success.
4. Experience playing under Gasperini
Gasperini arrived in the summer of 2016 and took over an Atalanta team that finished a lowly 13th. His imprint of quick and relentlessly attacking football have made them a ruthless machine. Under him, Atalanta have only once finished outside the top four. He led them to their best-ever finish in Serie A with third-place finishes in the previous three seasons. He also took them to the quarterfinals in their first-ever season in the Champions League in 2019-20 and the Round of 16 last term.
The Italian has moulded players young and old into his own vision of the game. Most of the current players in the squad have stayed with the club since the time Gasperini walked in. Therefore, the squad is tuned exactly the way the coach wants them to. These players have played together for the past 4-5 seasons. Therefore, they know their roles and the exact things that are expected of them.
3. Transition among established clubs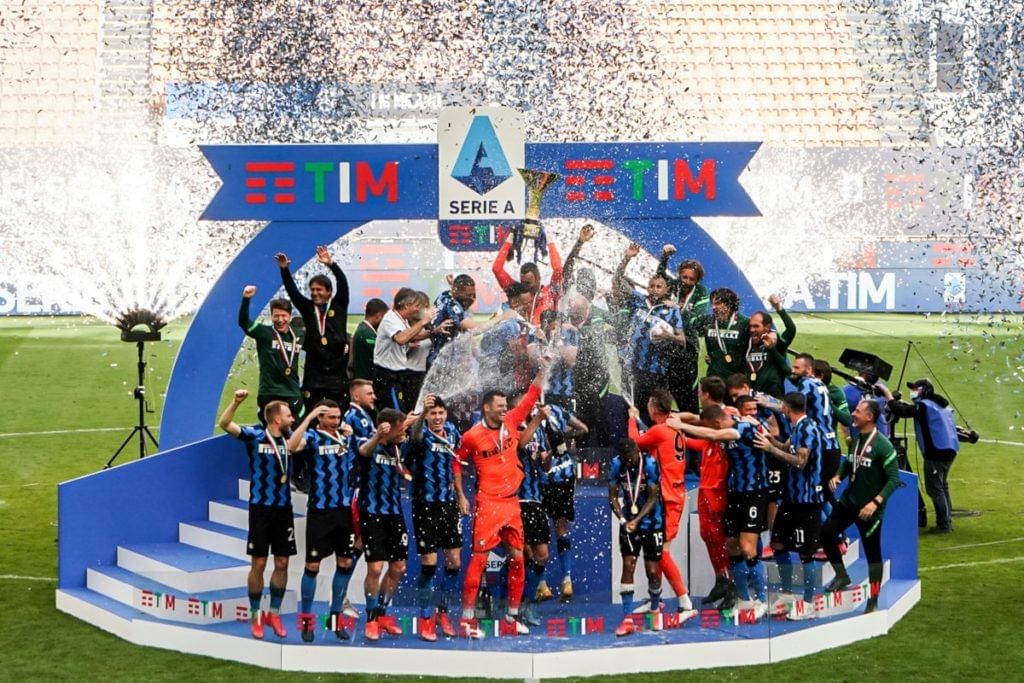 The clubs usually involved in the title skirmish are currently undergoing a transition phase. Juventus were dethroned from their almost decade-long perch as Serie A champions by Inter Milan. Despite their success, the Nerazzurri are facing financial problems of their own. AC Milan are just back in European competition after years in the wilderness.
Roma, Lazio, Napoli, Inter and Juventus also recently changed managers. Therefore, a settled squad like Atalanta would sense their chance to topple the establishment atop Serie A. Their squad cohesion and experience puts them in a perfect position to aim for the title.
2. Cohesive attack
In the last three seasons, Atalanta have averaged a stunning 88 goals/season. Sure, they've had prolific goalscorers, but their strength lies in the fact that they have not always depended on one player to score all the goals.
In the 2019-20 season, Atalanta had as many as five players who scored 10 or more goals in all competitions. Last season, four players scored 10 or more goals.
It makes them well-rounded in attack. The strength of Atalanta's gameplay lies in the collective. This is emphasized a lot in the 3-4-3 or 3-5-2 formations that Gasperini employs, focusing on a lot on quantity in the box. He also focuses a lot on vertical play, keeping the play more central with the wingbacks offering additional width and pace if required.
1. Squad depth and experience
As mentioned before, most of the players in the current squad have been at the club since Gasperini's arrival in 2016. It is rather unusual that such a high-performing squad usually sticks around for this long. But, the club have managed to keep their core together, while adding more exciting players to the squad. Atalanta possess some of the best young players in their respective positions. They have also managed to establish an entertaining and potentially winning project in Bergamo.
They have two experienced strikers in Duvan Zapata and Luis Muriel. The duo is well-complemented by the all-round capability of Josip Ilicic, who is pretty much the heart of the setup. Add in the sprightly legs of Robin Gosens and Joakim Maehle as wing-backs. The midfield of Marten de Roon, Ruslan Malinovskyi and Mario Pasalic offers additional strength in attack and pace on the counter. These players have since stayed on, for they believe that they are on the verge of something special.
Other players like skipper Rafael Toloi, Remo Freuler, Alexei Miranchuk and Matteo Pessina offer depth to their squad. Most of their players are now full internationals and represented their countries at the recent European Championships. The aforementioned Toloi and Pessina were also part of the victorious Italian side.
Therefore, Atalanta possess the experience and cohesive precision in their gameplay that should stand them well this season. If they maintain the characteristics that have won them admirers across the continent, they could very much find themselves on the Serie A podium in nine months' time.
For more updates, follow Khel Now on Twitter, Instagram and Facebook.