The Bergamo-based side have been striking all the right chords in the Italian top tier in the last few years.
Atalanta had a rather frustrating 'always the bridesmaid, never the bride' reputation in the Serie A a few years ago, producing moments of inspired football but failing to earn any end-product. Nicknamed 'La Dea' – a Greek mythological huntress who used to challenge men to defeat her in sprinting races in order to make her their bride – the club also found their perfect match in 2016.
Gian Piero Gasperini had himself tasted misfortune before arriving at the Bergamo-based club, having been sacked by Inter within months of being hired in 2011. But a cruel sense of Déjà vu crept in after he lost four out of his first five Serie A games as Atalanta boss. Unlike the Nerazzurri, La Dea's management were willing to give him more time.
That is a decision they can boast about for years to come. After the initial hiccup, Gasperini and Atalanta didn't look back. Rather than going with the 'absorb pressure and look for a cheeky winner' Italian routine, Gasperini's methods transcended over anything seen in Serie A.
With his positive, modern style of tactics, Atalanta started to outplay their opponents. With wins over Italian giants Inter, Napoli and AS Roma in his first season, Gasperini guided his side to finishing at the fourth place, managing the club's best season ever in their Serie A history. But unfortunately, due to coefficient points issues in the Serie A, Atalanta could only qualify for the UEFA Europa League despite being deserving of so much more.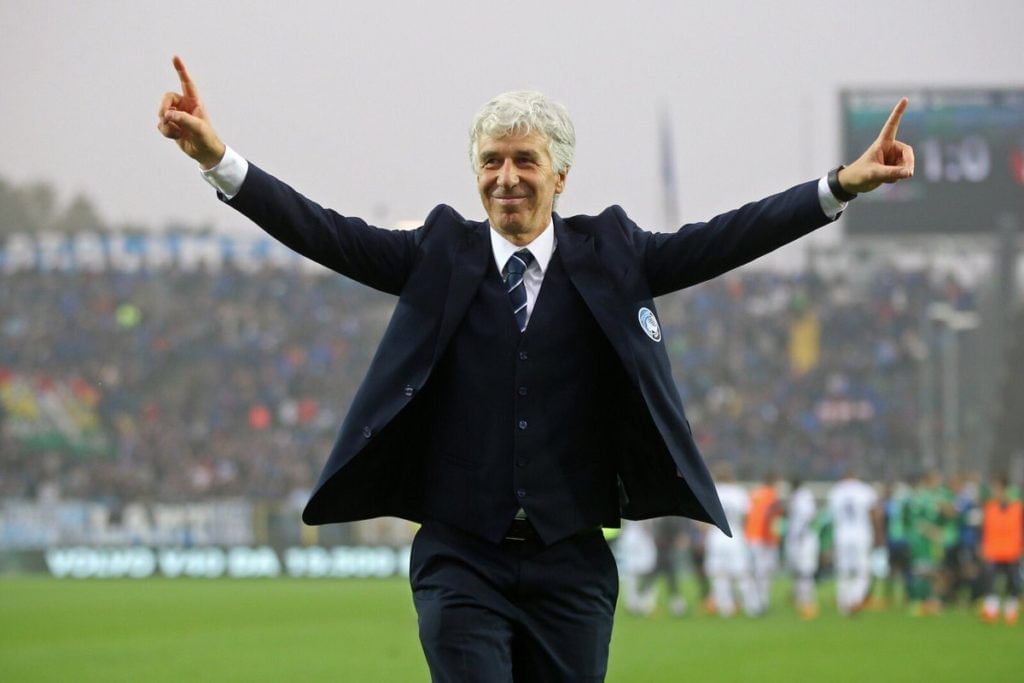 The first season with European football was rough. Having to shuffle the squad with ins and outs didn't make any transition easier. Atalanta followed up their 'best season ever' with a seventh place finish in the Serie A and getting knocked out early in the Europa League. But to create a dynasty, you need to have some patience.
Fortunately for Atalanta, their fortunes were about to get a massive lift in the 2018/19 Serie A season. Everything started to click after Gasperini had gotten the players he wanted. The stars had aligned for the small side from Bergamo and they were ready to take Serie A by storm. They started to produce some exceptional football and became the most entertaining team in Serie A, despite only finishing third.
Atalanta outscored champions Juventus (70) and second-place Napoli (74) with a remarkable 77 goals from 38 games. Duvan Zapata led the charts with 23 goals, Josep Ilicic provided 12 and everyone else also chipped in during the wondrous season.
It was during last season when it became clear how Atalanta possess a mentality unlike any other in Italy. While defence is the first form of attack in the Italian game, Gasperini turned the tables to focus on his side's attacking excellence. As a result, La Dea's defensive record hasn't been the best but that is one element they've had to sacrifice to become Italy's most entertaining side.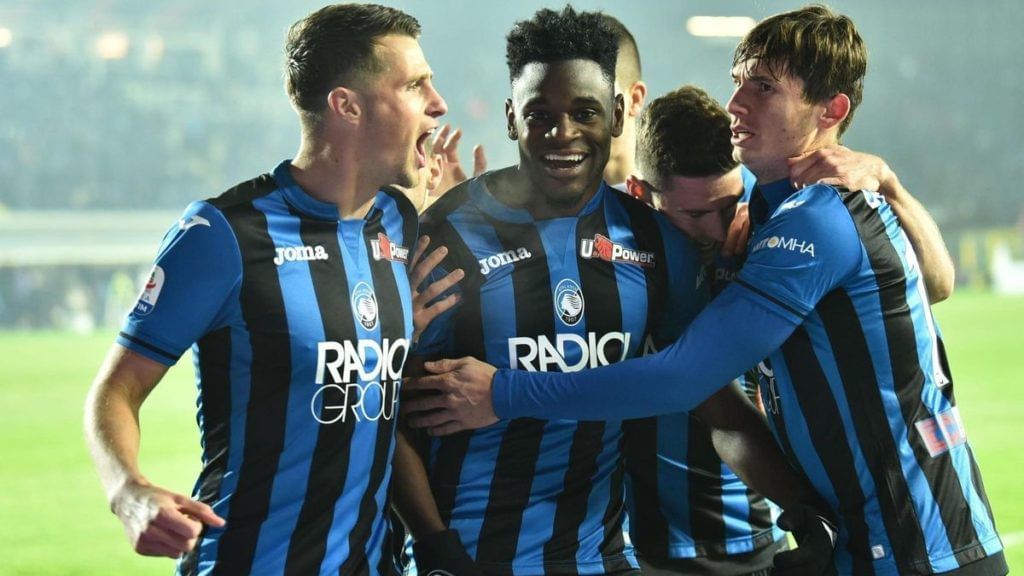 Despite not really having any 'big names' in their team, Atalanta gained reputation for being the world class hero. Zapata was termed a disappointment at Napoli, Ilicic couldn't find his best at Palermo, Mario Pasalic could not cut it at Chelsea and Martin de Roon was a Premier League flop. But Gasperini's inspired tactics and man-management style has helped inherit the very best out of these players.
But what makes them a well-managed club is how they keep on selling amazing youth products from their excellent youth academy, but manage to rope in better replacements at a cut-cost price. Gasperini seems to make every player better than what they were upon arriving, which has helped executive his plans to perfection.
The Italian tactician has shaped up Atalanta into a 3-4-3 formation in the Serie A which is flexible enough to transition into different formations depending on the situation. Ilicic often plays as a number nine or a right-winger, Zapata is effective enough on the left and Pasalic excels as a false 9. Their wing-backs are also placed to play as auxiliary wingers, often driving into the box sniffing for opportunities. That has hugely benefited left wing-back Robin Gosens, who has scored 10 goals across all competitions this season.
But the man whom the entire attacking system circles around is captain Alejandro 'Papu' Gomez. The Argentinian has been the heart and soul of the rise of Atalanta in Serie A under Gasperini, playing the crucial role of a playmaker, goal scorer and leader in attack. It's his distinct creativity that gets things started, encourages teammates to charge ahead and get behind defenders.
But not just creativity, but Gomez embodies another great aspect of Atalanta in Serie A. They're an extremely hard-working unit that covers the most number of the ground to execute their distinct attacking style to perfection. Since Gasperini's arrival, Papu has averaged 10 goals and 10 assists in Serie A every season and continues to create chances with grace.
In more than one way, Gomez is the perfect representation of Atalanta. A club brimming with unearthed technically adept, hard-working talent are now proving that you don't need 'superstars' to create magic on the pitch. La Dea might be many years away from a proper title challenge, but their free-flowing attacking football could be pinpointed as the element that kickstarted a change in Italian football a few years down the line.
For more updates, follow Khel Now on Twitter, and Instagram and join our community on Telegram.