These players have defied age and continued to score goals in one of Europe's best leagues.
Football is a game that gets harder with age for every player. The physical and mental demands of the game become harder to cope with. However, there are some players which are built differently and age is no bar for them. A few of these stars have featured in the Serie A in their career and have went onto become some of the oldest goalscorers in the league.
They have shown exemplary longevity in their careers and we bring 10 of them to you in the following.
10. Luca Toni – 38 years 11 months 12 days
A prolific goalscorer during his career, Luca Toni features in the 10th position in this list. The forward was 38 years 11 months and 12 days old when he scored against Juventus in a 2-1 victory for Hellas Verona in 2016.
9. Nestor Sensini – 39 years 2 months 27 days
Nestor Sensini was a center-back and one of Udinese's longest-serving players. He scored his last goal for the club in 2006 during a 2-1 defeat to Cagliari. He was 39 years 2 months and 27 days old at the time. 
8. Zlatan Ibrahimovic – 39 years 3 months 15 days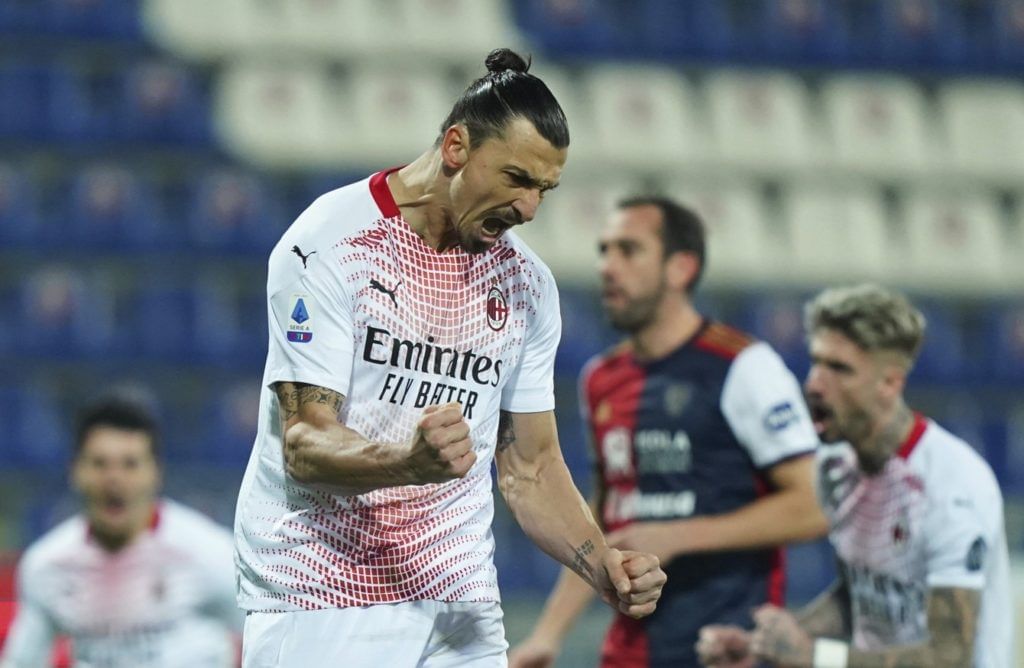 The only active player in the list and the reason behind AC Milan's recent resurgence, Zlatan Ibrahimovic defies age. He last scored against Cagliari in a 2-0 victory for Milan on January 18, 2020. He was 39 years 3 months and 15 days old at the time. With the season ongoing and the player showing no signs of stopping, one can expect him to rise in these rankings. 
7. Carlo Reguzzoni – 39 years 8 months 3 days
In 1947, Italian Carlo Reguzzoni clinched the top spot among the oldest scores of Serie A at 39 years 8 months 3 days old. His goal came against AC Milan for Aurora Pro Patria in a 4-2 defeat. He passed away in 1996, at 88 years.
6. Paolo Maldini – 39 years 9 months 4 days
Paolo Maldini's last-ever goal for AC Milan came on 30 March 2008, in a 2-1 defeat to Atalanta. The center-back was 39 years 9 months 4 days old at the time. The legendary defender hung his boots soon after.
5. Sergio Pellisier – 39 years 9 months 15 days
Sergio Pellisier retired in 2019, and scored his last goal for Chievo Verona in a 4-3 defeat to Fiorentina on 27 January 2019. The 41-year old is now the technical director at Chievo Verona.
4. Francesco Totti – 39 years 11 months 29 days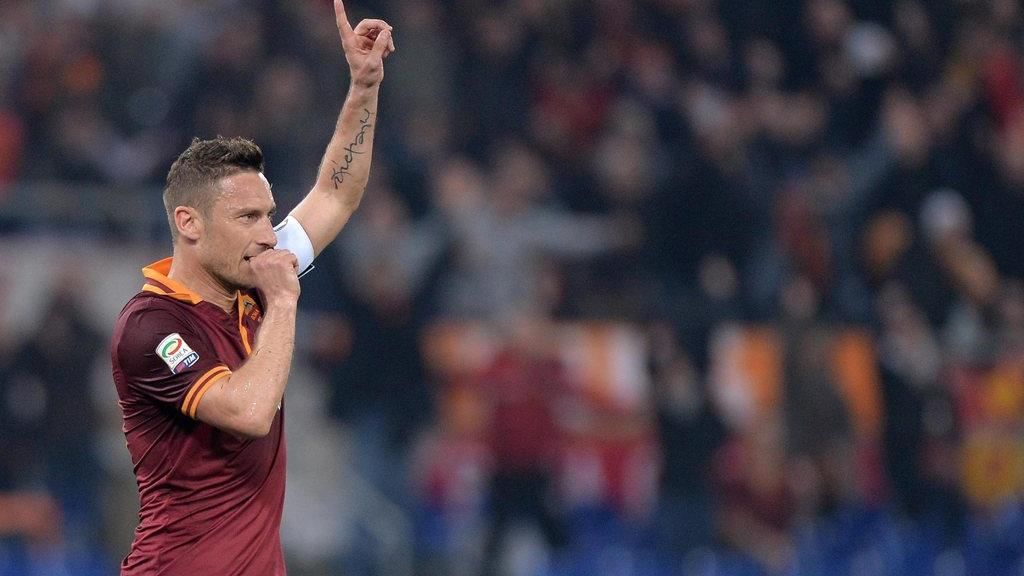 One of the oldest scorers in Serie A as well as an AS Roma legend, Francesco Totti hung his boots back in July 2017. His last goal, which came at the age of 39 years 11 months 29 days, was against Torino in a 3-1 defeat.
3. Pietro Vierchowod – 40 years 1 months 17 days
Only three players ever have scored in Serie A after turning 40. Pietro Vierchowod is the first of them. On May 23 1999, the center-back scored for Piacenza Calcio 1919 in a 1-1 draw against US Salernitana 1919. 
2. Silvio Piola – 40 years 4 months 9 days
Silvio Piola was part of the Italy squad that won the Jules Rimet Cup ( later FIFA World Cup) in 1938. He passed away in 1996, at 83 years. He is the second oldest scorer in the history of the competition. His last strike came for Novara Calcio in a 1-1 draw, when he was 40 years 4 months and 9 days old. 
1. Alessandro Costacurta – 41 years 25 days
The oldest player ever to score in the Serie A is Alessandro Costacurta. The center-back was 41 years 25 days old when he scored for AC Milan in a 3-2 defeat to Udinese Calcio in 2007. The Italian played for Milan from 1987 to 2007, a period of 20 years. Costacurta played over 663 games for the Rossoneri in his long career. 
For more updates, follow Khel Now on Twitter, Instagram and join our community on Telegram.