Korean Herald/Eurosport/Anfield Watch
Instead of moving away, these footballers decided to extend their current stay.
In a pandemic-stricken market, heavy transfers have happened throughout the summer. Clubs like FC Barcelona and Paris Saint-Germain have largely depended on free transfers – yet, the latter could not hold on to the greatest player of the club's history. Considering the constraints, offering a contract extension to players seemed much more difficult this time around, and there were quite a few clubs that successfully managed to do so.
Here are the top 10 players who signed a contract extensions with their present club in 2021.
10. Fede Valverde (Real Madrid)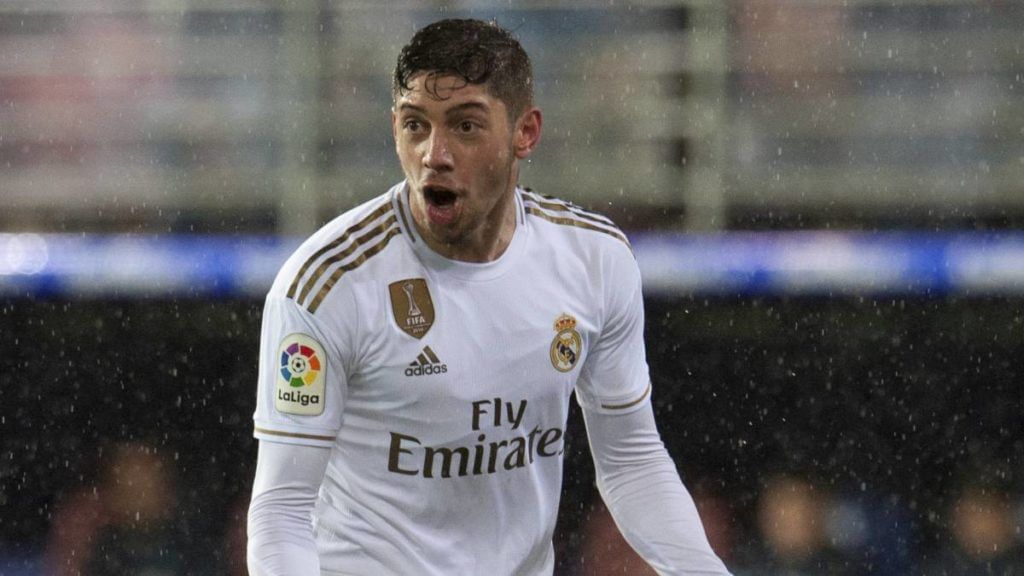 Real Madrid's post-pandemic condition has not been as worse as their arch-rivals FC Barcelona. Despite suffering substantial losses and a few players, the Whites have managed to retain some of their key members, including Fede Valverde. The 23-year-old extended his contract till 2027 recently.
Ever since making his way to Santiago Bernabeu from Peñarol in 2016, Fede Valverde has been an important part of the club. The Uruguayan debuted under Julen Lopetegui's turmoil-filled season and flourished significantly in Zinedine Zidane's second tenure at the Bernabeu. Valverde's retention will bolster the Real Madrid's ageing midfield. Having a player in early twenties commit to a six-year deal is a significant step in itself.
9. Granit Xhaka (Arsenal)
Unai Emery's end at Arsenal in 2019 almost coincided with Granit Xhaka's tenure as an Arsenal midfielder. After being booed off the home ground, the Swiss found redemption under Mikel Arteta. He will now continue with the Gunners after he signed a three-year contract extension.
Xhaka looked closer than ever in leaving Arsenal this summer, and after a tug-of-war, he'll continue at the Emirates. The midfielder, who had an impressive run with the Switzerland national team in Euro 2020 has started each of Arsenal's matches in 2021. Xhaka is now 28 and the extension has made it likely for him to spend his peak entirely at Arsenal.
8. Jude Bellingham (Borussia Dortmund)
Jude Bellingham's early rise at Birmingham City caught the world's eyes. Borussia Dorthmund were the ones at the happy end of it all. The 2003-born midfielder signed a four-year contract extension this summer. This is his first extension ever since signing for the Bundesliga giants in 2020.
At just 18, it is more unlikely for Dortmund to hold him forever. The extension will only see him stay at the club until he is 22. Gareth Southgate's England squad for Euro 2020 had a special place reserved for the youngster. This serves as a testament of the quality he possesses.
7. Andrew Robertson (Liverpool)
The latest news to come out from Kirkby is Andrew Robertson's much anticipated contract extension until 2026. The left-back has been the blueprint of Liverpool's resurgence under Jurgen Klopp. With the Scottish fullback playing a pivotal role, the Kops won a Premier League title and a Champions League title in style.
Robertson joined Liverpool from Hull City in 2017, making a giant leap in a career that started from Dundee. The new five-year contract will keep him at the club until the age of 33. Known for his pace, energy, and crossing abilities, Robertson's extension will indeed be a huge sigh of relief for the Liverpool backroom.
6. Emile Smith-Rowe (Arsenal)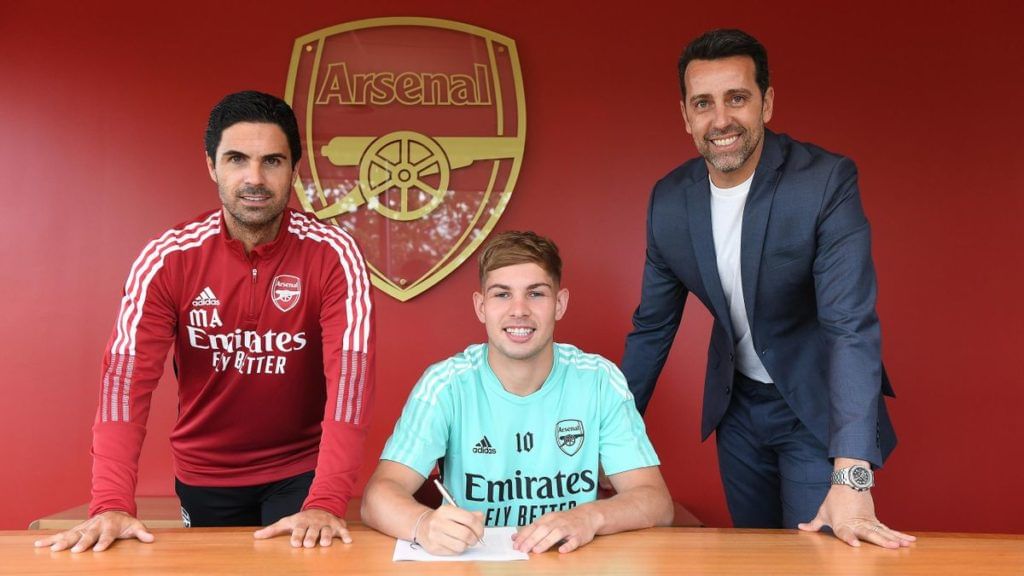 Moving on from Mesut Ozil will be hard for Arsenal fans but Emile Smith-Rowe's rise will be something that they'll want to witness up close. Extending his contract in the summer, Smith-Rowe will now be a Gunner until 2026, donning the prestigious number 10 shirt at the Emirates arena. It will not be an understatement to say that he was one of Arsenal's few positives from the 2020/21 season.
At 20, Smith-Rowe has been looked upon as a creative spark through the ranks and similar will be expected of him in the coming days. With Arsenal securing Martin Odegaard from Real Madrid, the midfielder is expected to develop and grow into a crucial squad player in the coming years.
5. Trent Alexander-Arnold (Liverpool)
Missing the European championship due to an injury will be a sorrow of its kind for Trent Alexander-Arnold. But, him being able to sign a contract extension at his boyhood club for four more years will be a positive that is simply too hard to not look at. Graduating from the Liverpool academy, Alexander-Arnold has been a crucial link from the right flank.
The 22-year-old has already inscribed his name club lore, forming a deadly full-back pairing with Robertson. The right-back has played an integral role in Liverpool's recent rise to the top. Having secured him with another long-term contract, Liverpool have now retained most of their core players that led to the success under Klopp.
4. Heung-min Son (Tottenham Hotspur)
On the back of Harry Kane's potential exit, Tottenham Hotspur successfully agreed to a contract extension that will keep Heung-min Son in North London until 2025. The South Korean attacker has scored 71 goals in 199 games for the Spurs after joining from Bayer Leverkusen in 2015.
Much of Mauricio Pochettino's era at Tottenham was defined by the Kane-Son duo, and they continue to be one of the most lethal forces in the English top-flight. As Kane's future is still to be decided, Son's guaranteed stay will at least cushion Tottenham's way forward.
3. Joshua Kimmich (Bayern Munich)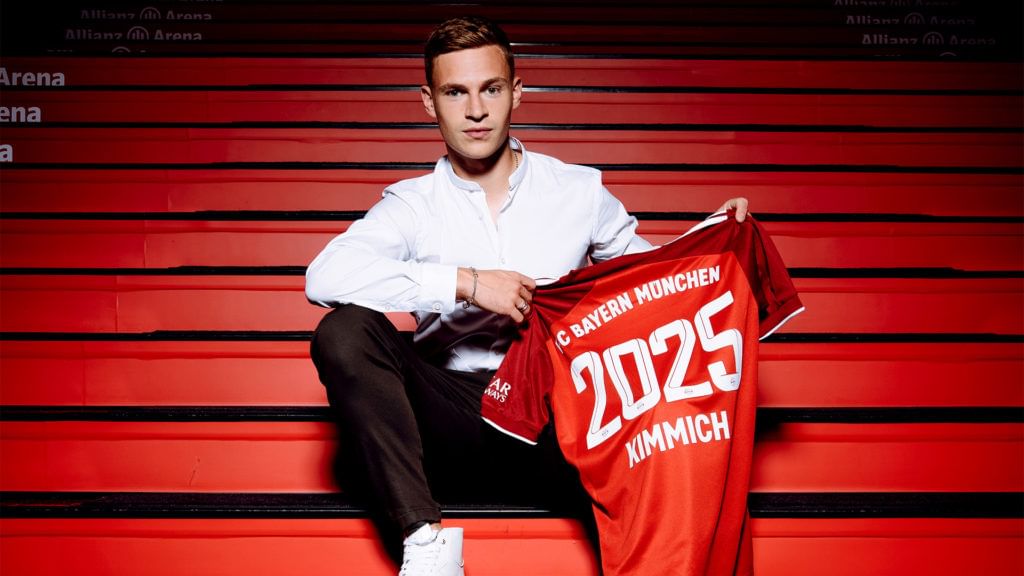 For the past couple of years, Joshua Kimmich has been an emblematic figure behind Bayern Munich's consistency. Under Hansi Flick, the side completed their historic second treble in 2019/20 with Kimmich's perennial influence. The Bavarians might not have been as good as they were during the 2019/20 season but they're always a side to look at with Kimmich's presence. A player with versatile capabilities, Bayern's new agreement will keep him in the club until 2025.
Kimmich joined Bayern after a brief two-year spell at RB Leipzig. The defensive midfielder, who also plays as a right back, has made 175 appearances since 2015 for the Bavarians.
2. Virgil van Dijk (Liverpool)
No name comes ahead of Virgil van Dijk when anyone thinks of difference makers in Jurgen Klopp's Liverpool. The Merseyside-based club struggled without the Dutch defender in 2020/21, and their rise was more or less apparent after his signing. Continuing with this relationship, Liverpool recently agreed on a four-year contract extension with van Dijk, keeping him at the club until 2025.
Van Dijk is currently three matches shy of making his 100th appearance for Liverpool and he's had a massive impact in the red shirt.
1. Karim Benzema (Real Madrid)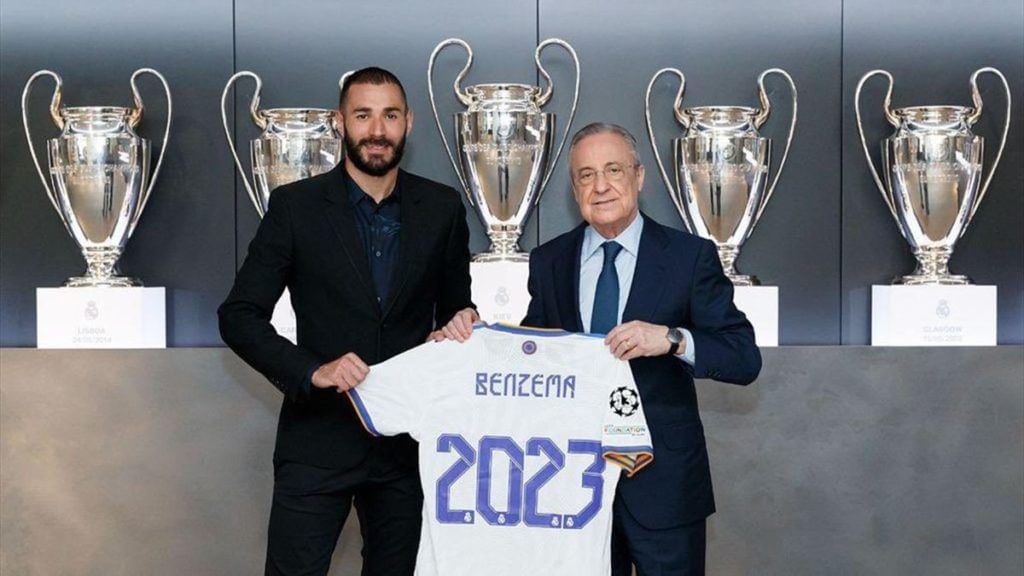 Real Madrid's greatest achievement this summer was extending Karim Benzema's contract – a player who has been their savior after Cristiano Ronaldo's departure. Benzema will don the white jersey for an additional two years, and his humongous €1 billion release clause still stands in the new agreement.
Ever since joining the Los Blancos in 2009, the French striker has had impact on crucial moments for the club. After losing Raphael Varane and Sergio Ramos in the same window, Benzema will have added responsibility as a leader at the club.
For more updates, follow Khel Now on Twitter, Instagram and Facebook.