These players came out on top in the scoring charts and were the focal point of their respective teams' attack.
Without goals, football isn't fun. People enjoy watching games full of action and goals. The highest number of goals that anyone can recall being scored in a single calendar year was that of Lionel Messi. The FC Barcelona front-man scored 91 in 2012.
On that note, here goes a list of 10 players who have scored the most goals in the calendar year 2021. Has anyone gone past Messi in this feat? Read below!
10. Andre Silva (RB Leipzig)
Donning the colours of Portugal, Frankfurt and RB Leipzig, Andre Silva netted 28 times in 45 matches in 2021. Overall, in the 2020/21 season, the Portuguese scored 29 goals in 34 matches for Frankfurt. This season, for RB Leipzig, he has already scored eight.
A few days back on December 7, he scored the second goal against Manchester City in the UEFA Champions League. Though Riyad Mahrez pulled one back for City, the match ended 2-1 in favour of the Germans. This was the first time RB Leipzig defeated Manchester City in the UEFA Champions League.
9. Ciro Immobile (Lazio)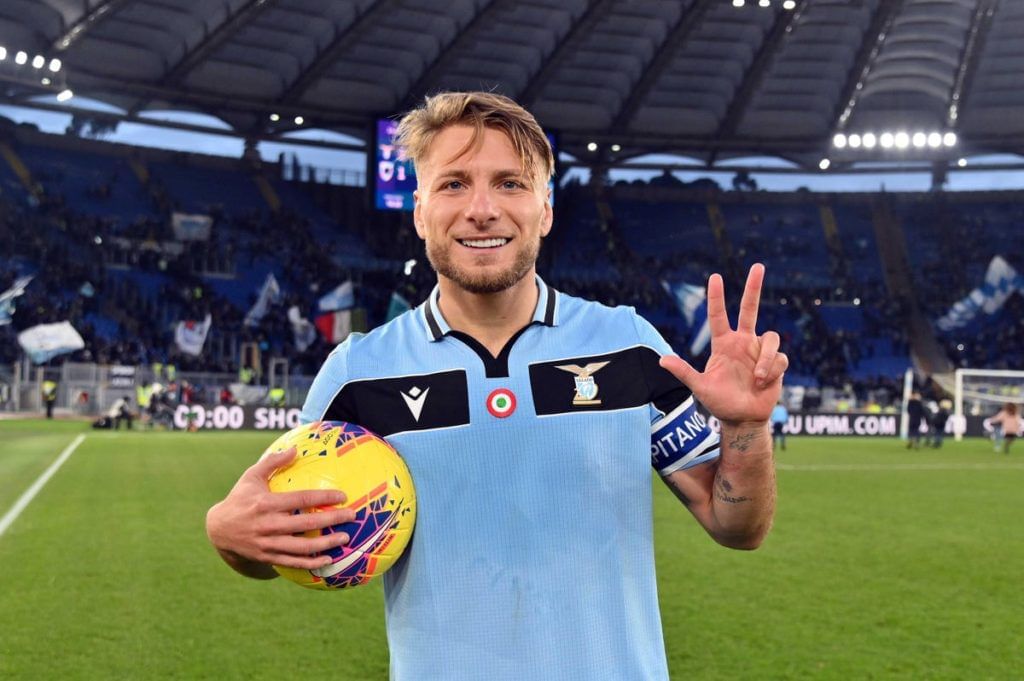 The Italian centre-forward has scored 32 goals in 46 games. In the first two matches of Euro 2020, he bagged two goals, against Turkey and Switzerland.
With his 49th minute strike against Olympique Marseille in the Europa League on November 5, Immobile went on to become the all-time top scorer of Lazio (with 160 ), overtaking Silvio Piola.
8. Cristiano Ronaldo (Manchester United)
The Manchester United talisman has scored 33 goals in 49 matches this year. Some of them have come during his stint at Juventus and a few goals, after he made his homecoming to Manchester United. He also broke the record of most international goals ever scored this year too.
Interestingly, on quite a few occasions this season, Ronaldo has saved Manchester United from possible defeats or draws. He scored a late goal against Atalanta in the UEFA Champions League on November 3 to ensure a point for Manchester United. He also converted a late penalty in the Red Devils' recent fixture against Norwich, to bag three points for his club.
7. Dusan Vlahovic (Fiorentina)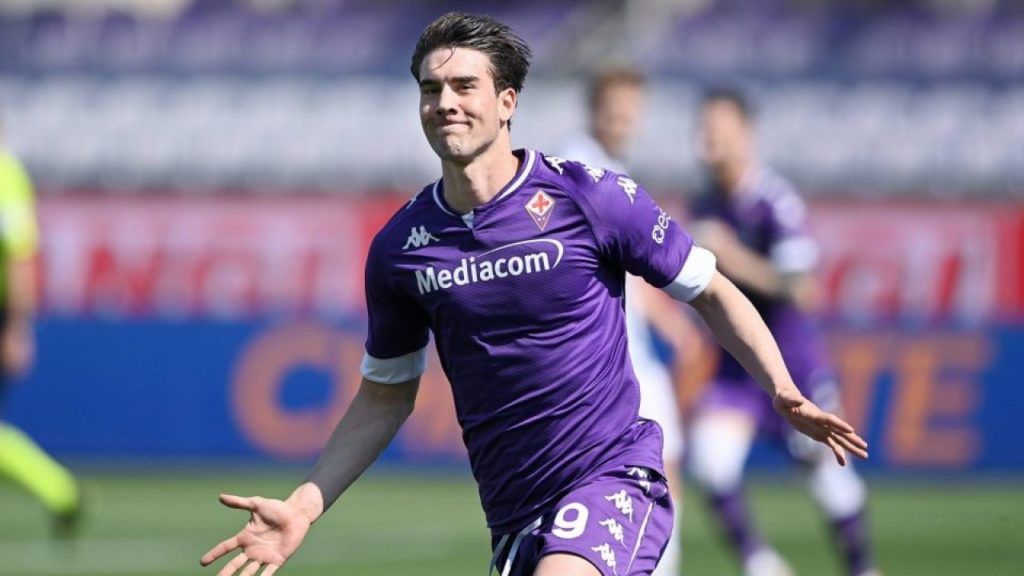 The Serbian centre-forward scored 34 goals in 44 games in 2021. Vlahovic's scorcher from a spot-kick against Bologna on December 5 saw the 21-year-old equal Gonzalo Higuain and Hernan Crespo's tally of 30 Serie A goals in a year. A lot of clubs are vying for his signature as well.
6. Lionel Messi (Paris Saint-Germain)
In 2021, Lionel Messi has scored 34 goals in 44 matches for FC Barcelona, Paris-Saint Germain and Argentina.
This year saw Lionel Messi lifting the Ballon d'Or for a record seventh time, apart from winning the Copa America with his country.
5. Karim Benzema (Real Madrid)
The French centre-forward has scored 36 goals in 48 appearances this year. His performance at Real Madrid has been scintillating, not only for this year but for the past two or three years. 2021 saw Karim Benzema called up to the French camp for Euro 2020; where he scored four time.
4. Mohamed Salah (Liverpool)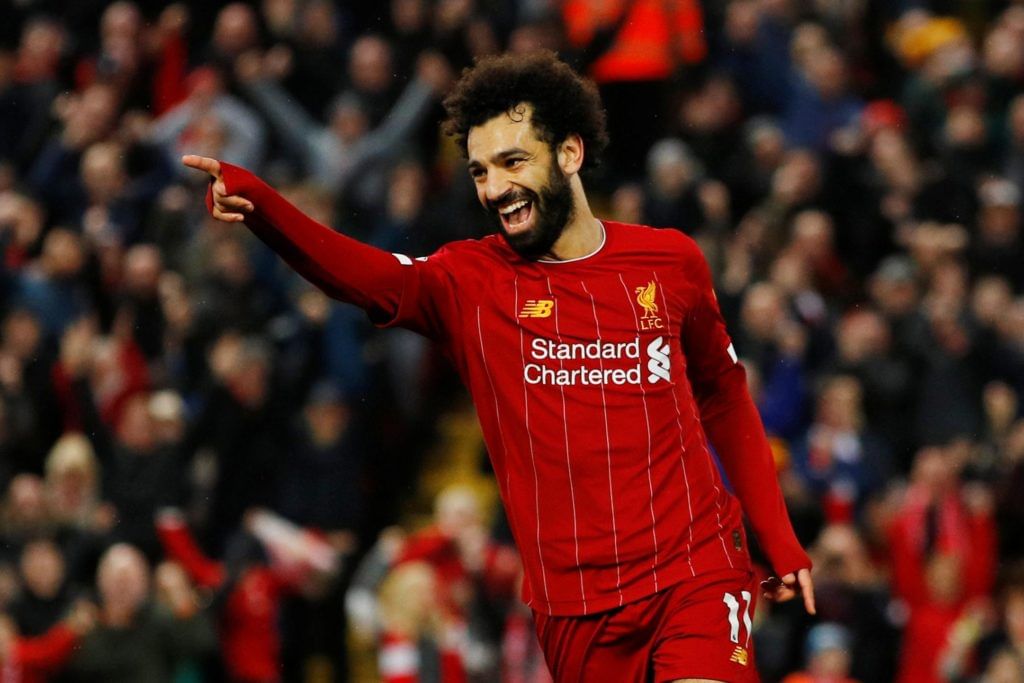 The Egyptian has scored 37 goals in 51 matches this year. He is the cause of mild frustration for many opposition defenders. In September, he became the fastest Liverpool player to score 100 times in the Premier League. He also became the highest goal scoring African in the Premier League.
3. Kylian Mbappe (Paris Saint-Germain)
Kylian Mbappe has scored 41 goals in 52 matches in 2021. After netting a brace against Monaco on December 13, Mbappe reached to a feat of 100 Ligue 1 goals for Paris Saint-Germain. He is only the third player to do so. He still has to go past Zlatan Ibrahimovic (113 goals) and Edinson Cavani (138 goals).
2. Erling Haaland (Borussia Dortmund)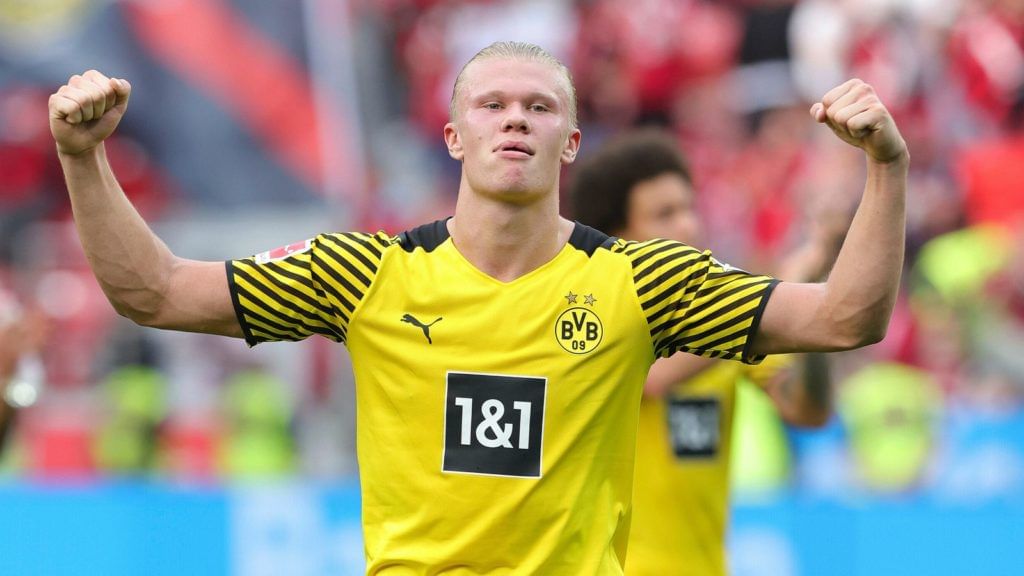 The Norwegian powerhouse has bagged 43 goals in 42 appearances this year. The 21-year-old had been the talk of the town during the previous summer when many clubs were vying to secure his signature. However, he didn't leave Borussia Dortmund.
1. Robert Lewandowski (Bayern Munich)
The 33-year-old Polish centre-forward has scored the most goals this year, 69 in 55 appearances. He was also nominated for the Ballon d'Or but lost it to Lionel Messi. Lewandowski's tally of 296 in the Bundesliga is only second to Gerd Mueller's record (365) n the competition. Earlier this year, he also overtook Gerd Muller's 40-year-old record of most Bundesliga goals in a single season.
For more updates, follow Khel Now on Twitter, Instagram and Facebook.