Footy Renders/Independent/Bundesliga
The veteran German tactician has had a few big names play under him in his three-decade-long coaching career.
The name of Ralf Rangnick has always been prominently held in football. It is sure to ring more bells than ever now with his recent appointment as interim coach at Manchester United.
The German has been a very influential figure in German football. The likes of Jurgen Klopp, Thomas Tuchel and many others credit their tactical nuance to the 63-year-old.
Rangnick has been associated with management since 1985 when he began his career as a youth coach at VfB Stuttgart. Since then, he has managed more than 700 games across multiple German clubs. His work has led him to other boardroom roles of clubs across the continent before landing him the biggest job of his career at Old Trafford. He has also had the pleasure of coaching some big names along the way including at present.
Here, we take a look at 10 players who played under the former RB Leipzig coach and sporting director.
10. Demba Ba
The Senegalese forward was an important part of Rangnick's Hoffenheim side. Ba signed from Belgian club Mouscron in the summer of 2007. In four years at the club, Ba featured in 106 games under Ralf Rangnick and scored 40 goals.
Within one season of his signing, the former Chelsea striker led Hoffenheim to the Bundesliga, the first time the club ever made it to the German top flight. Ba scored 12 goals in 30 games as Hoffenheim finished seventh in their first Bundesliga season. Ba's exit coincided with Rangnick's departure from the club.
9. Matheus Cunha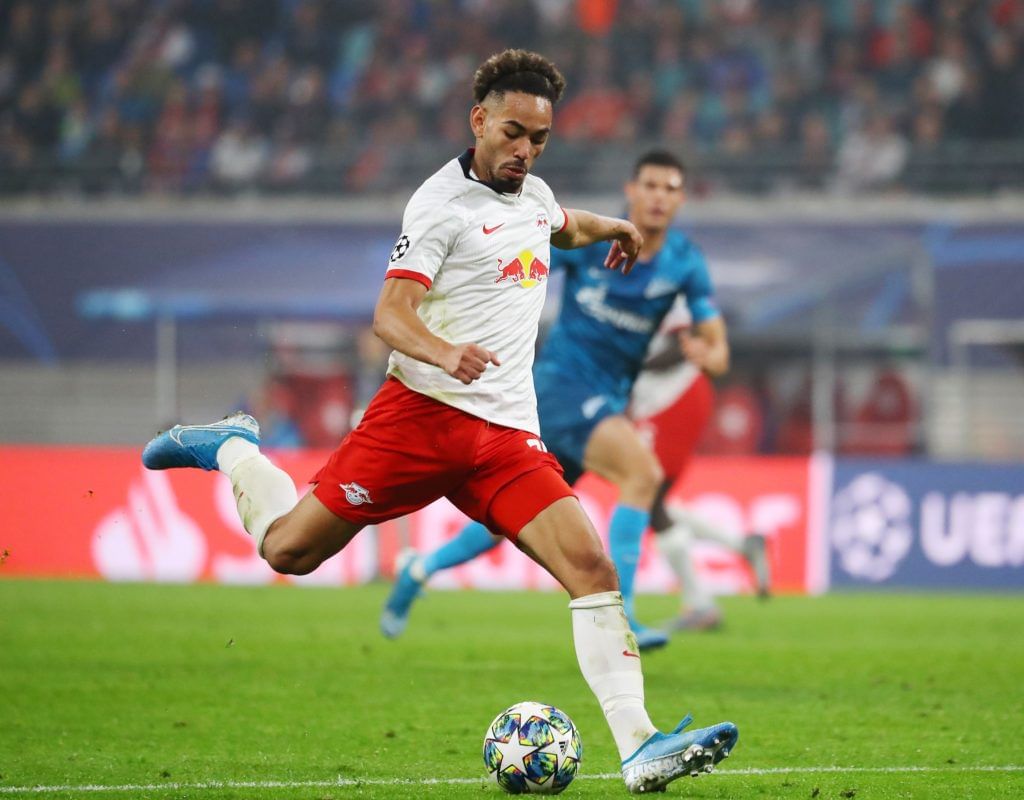 Cunha made his Bundesliga debut and played 39 games in the 2018-19 season at RB Leipzig under Ralf Rangnick. He was especially prolific in the Europa League, where he scored six goals in 12 games. Although he contributed only two goals in 25 league games for Leipzig, they finished the season in third place. In doing so, they qualified to the UEFA Champions League for the first time in their history in the 2019-20 season.
Cunha left the club six months later for Hertha Berlin after Rangnick stepped down from the managerial role for a sporting director post at the end of the 2018-19 season. Now the Brazilian plies his trade at Atletico Madrid in La Liga, having signed with Los Rojiblancos in the summer.
8. Pascal Groß
The Brighton and Hove midfielder played under Ralf Rangnick at Hoffenheim between 2008-11. But Groß made only five appearances in the Bundesliga under the veteran coach. He was later shifted to the Hoffenheim II side where he made 17 appearances in the 2010-11 season.
Soon after Rangnick left his job at Hoffenheim in 2011, Groß too left for Karlsruhrer SC in the German third tier for more game time.
7. Alexander Hleb
Alexander Hleb made his Bundesliga debut under Ralf Rangnick. The Belarussian made only nine appearances before Rangnick left the Mercedes-Benz Arena in February 2001.
But Hleb went to play four more seasons there, becoming an important of the German side before moving to Arsenal in 2005-06 and Barcelona three years later.
6. Christian Fuchs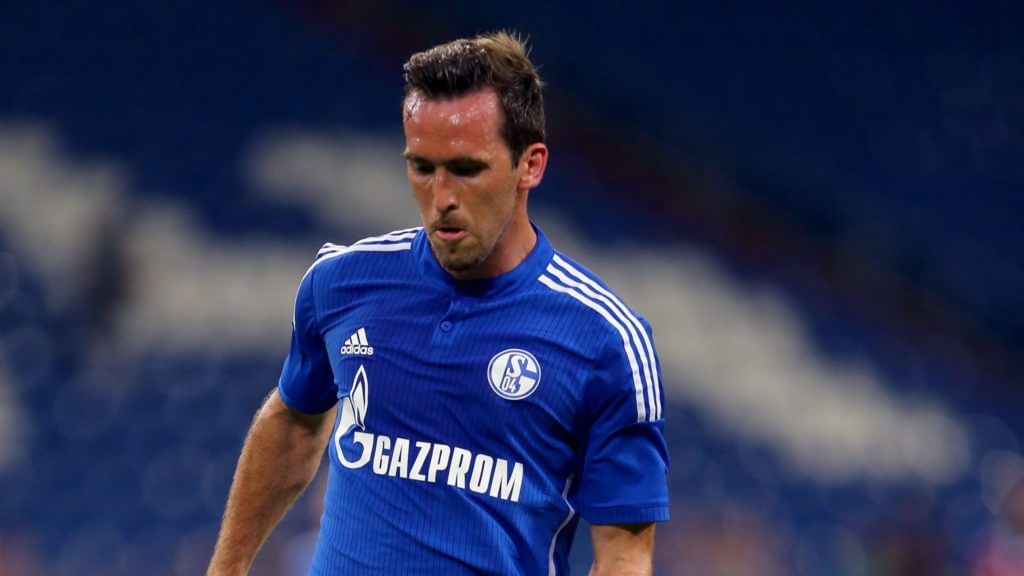 Christian Fuchs is another player who had a brief stint playing under Ralf Rangnick. The veteran Austrian later went on to achieve glory with Leicester City in the Premier League and also won the FA Cup.
Fuchs played only a handful of games under Rangnick at Schalke 04 before the German was relieved of his duties in September 2011.
5. Klaas-Jan Huntelaar
Klass-Jan Huntelaar played under Ralf Rangnick for four months at Schalke 04. The veteran German tactician and striker combined together to lead Schalke to the DFB-Pokal title and the DFL Supercup. Rangnick also masterminded Schalke's run to the UEFA Champions League semifinals, where they lost to Manchester United.
On their way to the semi-final, Schalke dumped out defending champions Inter Milan with a 7-3 aggregate in the quarterfinals. It involved a 5-2 thumping of Inter on their home patch of the Stade Giuseppe Meazza.
4. Emile Smith Rowe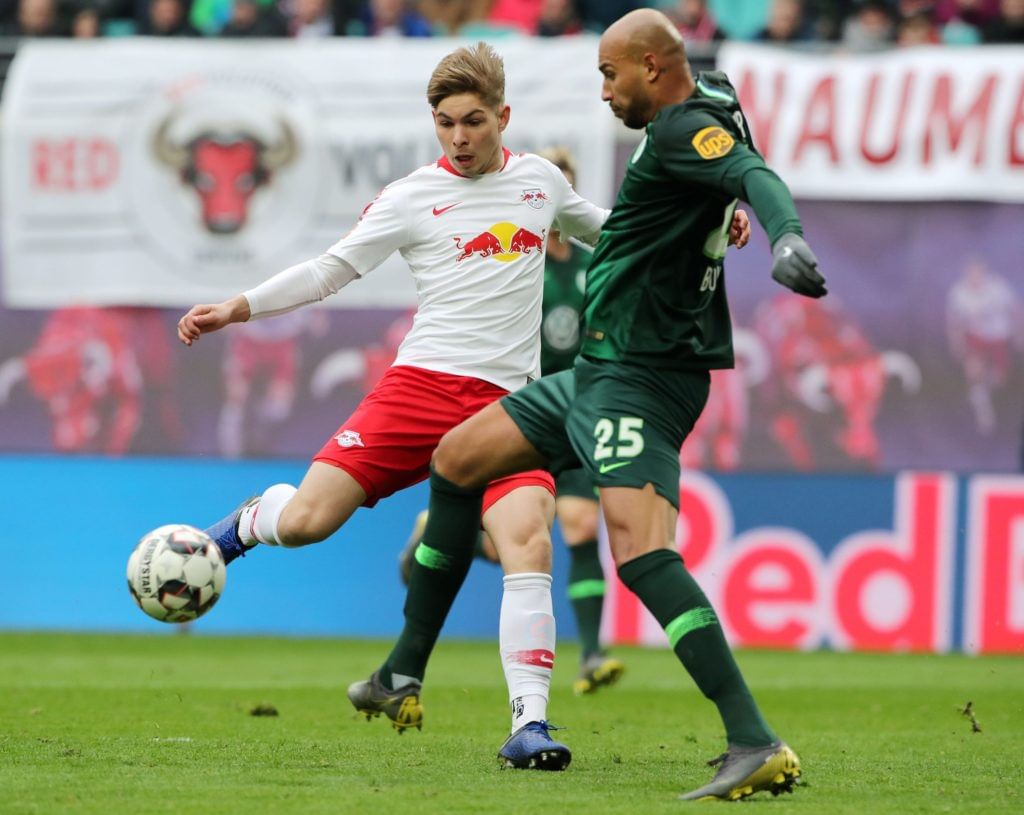 The Arsenal starlet joined RB Leipzig on loan under Ralf Rangnick in the 2018-19 season. But upon signing, Smith Rowe sustained a groin injury. The injury curtailed his playing time at the German club.
Therefore, Smith Rowe could only feature for 28 minutes across three games under Rangnick. He was sent back to Arsenal who loaned him out to Huddersfield Town for the second half of the 2018-19 season.
3. Per Mertesacker
One of the more experienced names in this list, Per Mertesacker played under Ralf Rangnick at Hannover 96. The German defender made 14 appearances under Rangnick but couldn't last one season under the coach.
Rangnick left the club in March 2004 with only a couple of months to end for the 2003-04 season with the club in the 15th place. But Mertesacker credits the German with helping him improve his fitness and nutritional habits. He also praised the coach's eye for detail as well as his analytical and communication skills.
2. Julian Draxler
Julian Draxler got promoted to the Schalke first team in January 2011, a few months before he received the chance to play under Ralf Rangnick. Draxler was part of the same DFB-Pokal and DFL-Supercup winning 2010-11 Schalke squad as Klaas-Jan Huntelaar. Draxler scored in Rangnick's first game in charge of Schalke in 2011.
He since went on to represent Wolfsburg and currently Paris Saint-Germain. He has amassed 16 trophies in his career, including the 2014 FIFA World Cup, 2017 FIFA Confederations Cup and three Ligue 1 titles.
1.Raul Gonzalez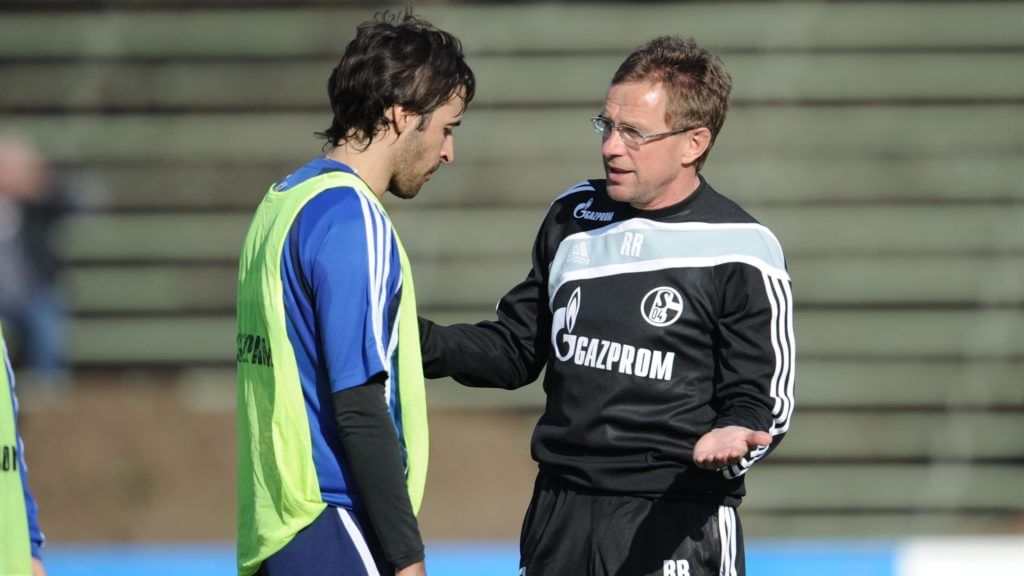 Raul is by far the most experienced player on this list. He featured along with Julian Draxler and Klaas-Jan Huntelaar in 2011 under Ralf Rangnick. He scored in both legs of the 7-3 aggregate win over Inter Milan in the quarterfinals.
Raul also scored on Rangnick's first game in charge of Schalke 04 on April 1, 2011 against FC St. Pauli in the Bundesliga. He played in 12 games under Rangnick and scored four goals.
For more updates, follow Khel Now on Twitter, Instagram and Facebook.