These footballers excel and stand out from the rest when it comes to set-pieces.
A set-piece can be lethal, especially when you have specialists by your side. The nature of these situations make them more dangerous, and can become the gateway to score easier than the open play chances. Many modern teams, with effective set-piece strategies have used it to instill a winning philosophy.
Let's take a look at the top 10 footballers who are capable of making a difference from set-pieces.
10. Iago Aspas (Celta Vigo)
The world might only take notice of Celta Vigo when they grind out results against La Liga heavyweights. However, the side has been gritty for quite some time now, led by talismanic forward Iago Aspas. Not only does the Spaniard score goals from the middle on open play situations, but is a handy tool when it comes to set-piece occasions.
The 34-year-old strikes it sweet from his left foot, whenever he's called to take penalties. In a similar fashion, direct freekicks lie as another stronghold of his and is currently Celta's first-choice free-kick taker.
9. Joshua Kimmich (Bayern Munich)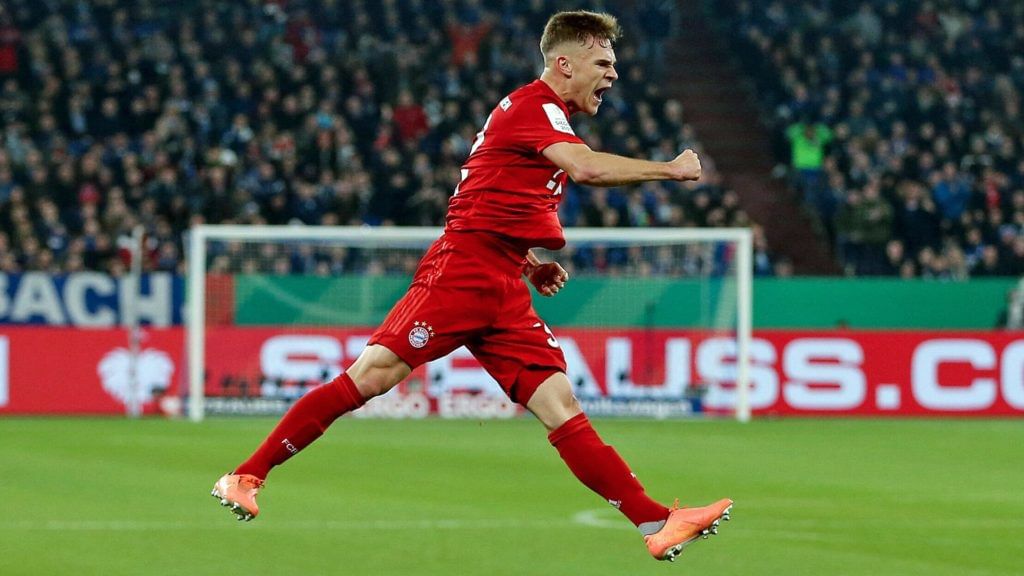 Joshua Kimmich's name is often synonymous with the word versatile. The German can take up several roles and excel at them. Currently, Kimmich is Bayern Munich's main free-kick and corner-kick taker, and his ability to produce key passes resembles these assignments as well.
Although the spot-kicks are reserved for more advanced players, predominantly Robert Lewandowski, Kimmich is also tasked to serve. His main attributes include producing long balls with exact weight to take a shot, and he does that perfectly with the set-pieces.
8. David Alaba (Real Madrid)
Anyone who has noticed David Alaba play for his club and country will agree to the fact that he's more than just a typical center-back. The Real Madrid star is equally adept in going forward and can whip balls in to create header opportunities. In addition, his ability to pin-point spaces and deliver the ball in those voids only adds up to his effectiveness.
As a versatile player, Alaba's delivery is equally good. At Real Madrid, he is seldom called up to take freekicks, yet his effectiveness with freekicks and long deliveries cannot be overlooked. On his day from distance, Alaba's freekicks are still lethal and can turn up into assists.
7. Hakan Calhanoglu (Inter Milan)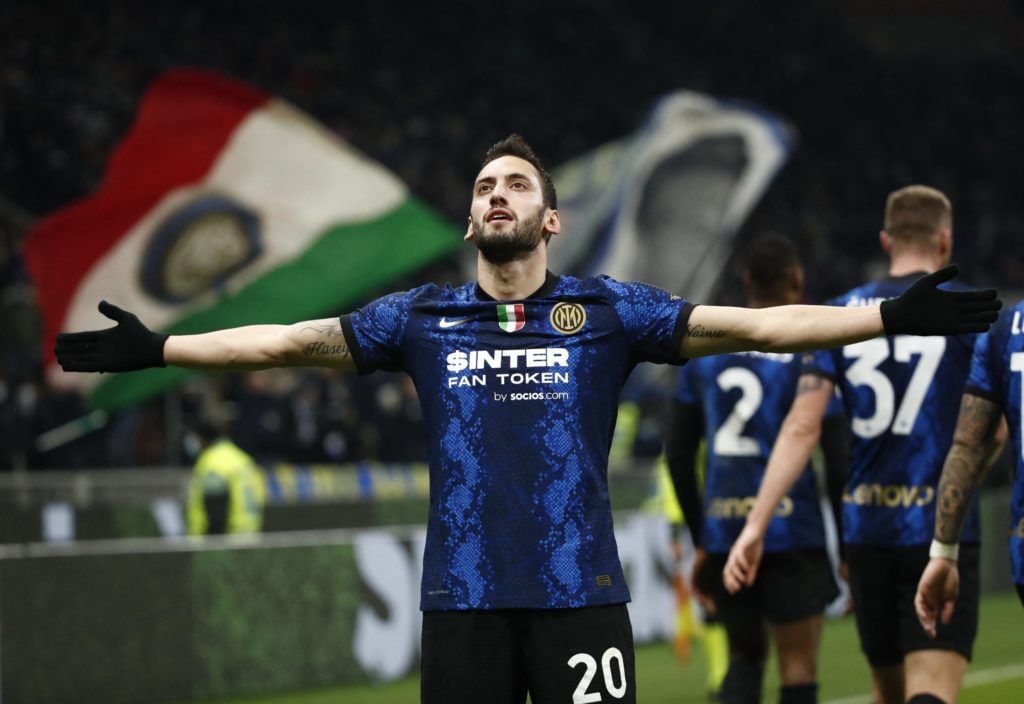 When Hakan Calhanoglu makes news, he does it in style. The Turkish international has built the reputation out of scoring screamers, and often scores them from free-kicks. He did that for a long time in Bundesliga and carried it on during his time at AC Milan. The records were impressive – Calhanoglu's conversion rate from free-kicks was slightly more than 10% at Hamburg and Bayer Leverkusen.
Now, at the service of his new club Inter, Calhanoglu is tasked to take the freekicks, ahead of Lautaro Martinez and Alexis Sanchez. He still has got the calibre to score long-range screamers, and shouldn't be a surprise when clips of his goals circulate once in a while.
6. Bruno Fernandes (Manchester United)
In addition to being just an impressive attacking midfielder, Bruno Fernandes emerged as a saving grace for Manchester United after his transfer. The former Sporting Lisbon star made an instant impact, and has established himself as a crucial player for the Red Devils. In addition to his open-play heroics, Fernandes' efficiency in set-pieces has benefitted the red half of Manchester.
The Portuguese has scored 13 penalties and one freekick so far in his time at Manchester. The numbers do not speak volumes, especially in case of his freekick goals – Fernandes delivers it good.
5. Toni Kroos (Real Madrid)
When Toni Kroos and set-pieces come in the same line, countless assists and whipping long balls come into the picture. Whether those are freekicks taken from far wide positions or the goal against Sweden in the 2018 World Cup, the German has established himself as one of the world's best set-piece specialists .
Kroos' open play style perfectly complements his abilities of taking free-kicks and corners. Although long balls and swingers have a larger margin of error, none of those seem to come into equation when the 32-year-old does them.
4. Kevin de Bruyne (Manchester City)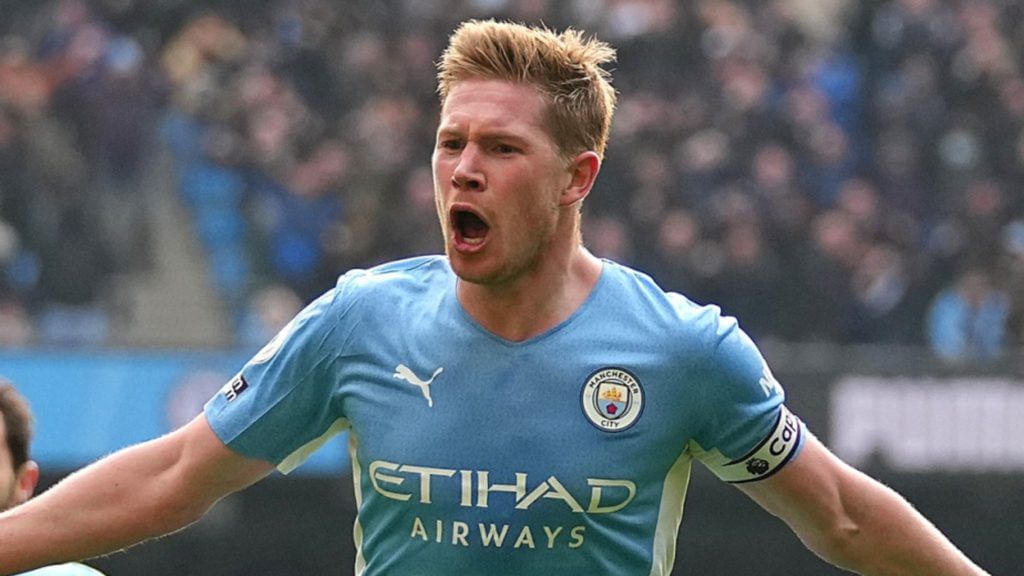 When Pep Guardiola searched for his reliable playmaker in Manchester City, Kevin de Bruyne emerged as the answer. The Belgian scores a flurry of goals, dictates the pitch in advanced areas, and is lethal with his services to the forwards. To maintain that streak, with the consistency and accuracy is a feat on its own.
Some of de Bruyne's most delightful moments have come off screamers from outside of the box. In addition to his skills from open play, de Bruyne's deliveries off the set piece situations are also treats to watch. From supplying headers to Ruben Dias or Joao Cancelo from a set-piece to going to the bottom corner by himself, the 30-year-old hits it as sweet as it gets.
3. Trent Alexander-Arnold (Liverpool)
Long balls, assists, quick runs, and set-pieces. If there's a full back that offers all of these, at a level unlike anyone, Trent Alexander-Arnold is the man you should go for. The right-back has been instrumental throughout Jurgen Klopp's reign at Anfield and has continued to step-up when necessary. The ability to put a weighted ball inside the box from freekicks, or even have a go on his own, stands out as one of the best in the business at present.
2. James Ward-Prowse (Southampton)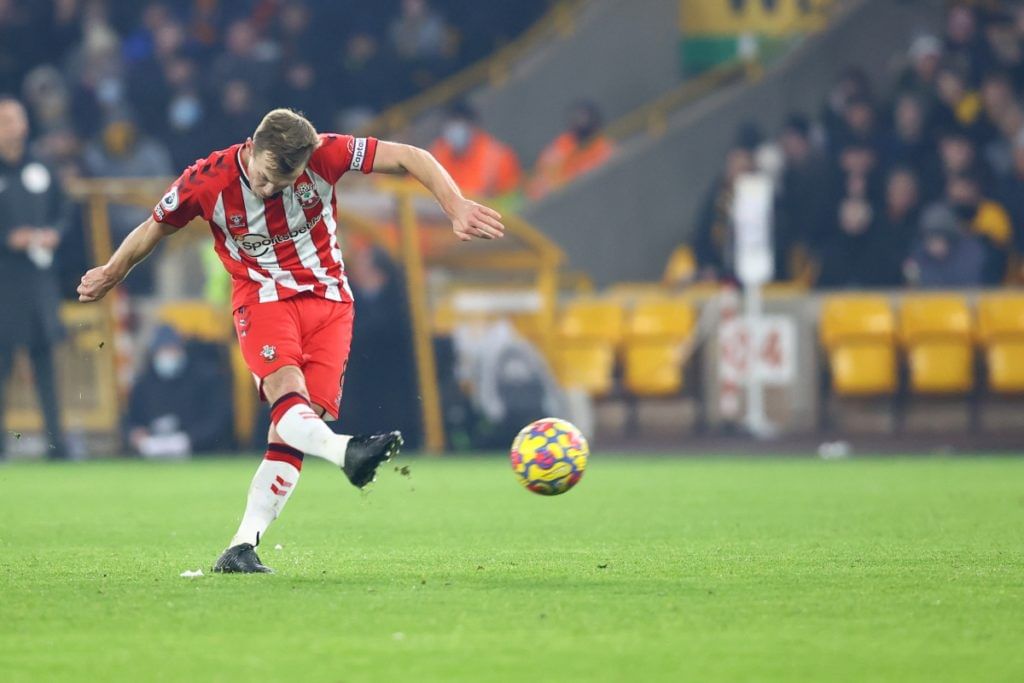 For Premier League fans that love quick thrills and console gamers that love to score it from long, James Ward-Prowse has emerged as a hot cake in the recent times, The England international is a prolific freekick taker, and recently surpassed the likes of Cristiano Ronaldo to become the second highest scorer from free kicks in the Premier League.
The Southampton dead ball specialist needs to add seven more to his tally of 12 direct free-kick goals to surpass David Beckham in the English top-flight. With his prowess, that record does not seem to last that long.
1. Lionel Messi (Paris Saint-Germain)
There's barely anything inside the football pitch that Lionel Messi is not the best in the world at. Despite starting as a not-so-prolific player from set-piece situations, the former Barcelona No. 10 is arguably the best set-piece taker in the world. From free-kicks, penalties, to corners, the Argentinian excels at everything.
Before leaving Barcelona, Messi scored 50 direct freekicks, a club record. In addition, Messi's eight free kick goals for the national team serve as a testament to the ability that La Pulga possess from such situations.
For more updates, follow Khel Now on Twitter, Instagram and Facebook.