The Austrian offers defensive stability for his new employers following the exit of club captain Sergio Ramos.
David Alaba joined Real Madrid on a free transfer as soon as the season came to an end. After sour final moments at Munich, the Austrian arrives at Madrid on the back of a decorated career. Real Madrid secured one of the most wanted free-agents in the world, despite paying a hefty salary in return.
That seems fair in Alaba's case though. The Austrian has been operating at the very top for many seasons now and securing such a player in his peak is rare. Real Madrid will expect him to repeat the Allianz Arena mayhem at Santiago Bernabeu and here are a few reasons why David Alaba is likely to succeed.
Dependable and experienced
Despite operating in a variety of roles throughout his career, David Alaba has built his reputation as a center-back lately. Alaba's role came into mainstream prominence as recently as the 2019/20 season, when Bayern Munich completed a historic treble. Alaba, operating as a center-back pulled everyone's attention towards him.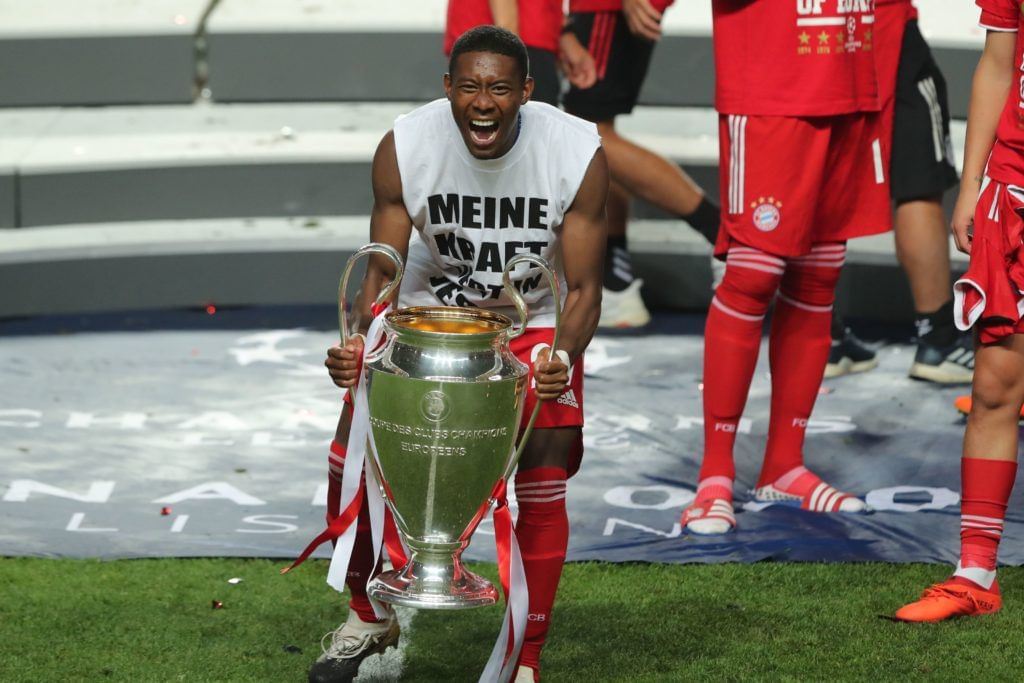 While the attention was largely due to the triumphant season, it is fair to say that Alaba has always been top-notch. As a center-back, Alaba's attributes have suited well in Bayern. The Austrian does all the basics right, from defending spaces to transitioning well from attack to defense. Due to this very reason, he's seldom caught off guard and does not commit tackles frequently.
Alaba is 28, theoretically at the peak of his career and Real Madrid will see him as the one for the present rather than the future. With a five-year contract, Los Blancos have one of the most trustworthy defenders in the world to replace Sergio Ramos and getting him for free is a brilliant activity by many means.
A versatile player with abilities that stand out
David Alaba is one of the most versatile players, plying their trade at the very top in European football. Having played as a full-back, center-back, defensive midfielder as well as a central midfielder during his time at Bayern Munich, he possesses traits that overlap the positions. That is to say, Alaba's strength is not only being versatile, transcending one position's attributes to the other.
For example, Alaba's pressing statistics resemble more of a central midfielder than a center-back. Most of his pressures in 2020/21 Bundesliga came in the middle and the attacking third, higher than the defensive third. This only shows his ability to run and press like a midfielder, while operating as a center-back.
This will not only help Real Madrid acquire numerical superiority in the middle, but also win balls higher up the pitch. Since Alaba's off-the-ball space coverage is great, it should not be much of a problem at the back.
A creative force from defense
In addition to the defensive capabilities, Alaba offers more than a contemporary center-back while going in front. The 28-year-old can cross, break lines with passes, take free-kicks and shoot. He averaged 1.45 shot-creating actions per 90 last season, more than 99% of the center-backs in Europe's top five leagues.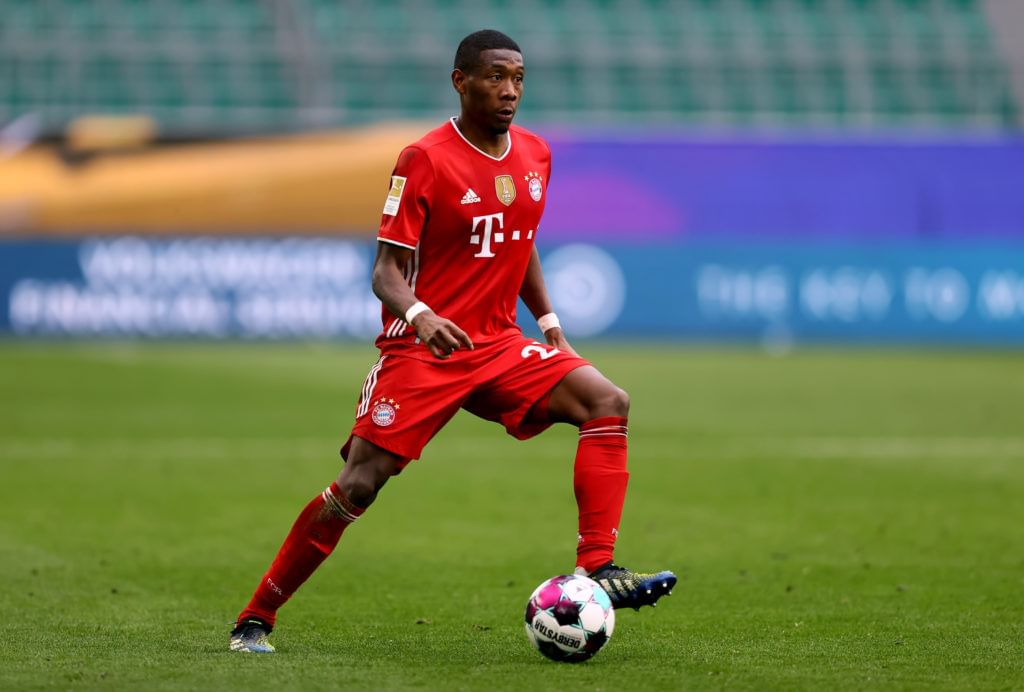 David Alaba lies at the 100th percentile in almost every metric that's linked to offering more creativity. Key passes, passes into final third, passes into the penalty area, carries into the final third, through balls – he lies above 99% players playing in the same position in per 90 stats. As a player that has played in a variety of roles, Alaba's intelligence with the ball will contribute to Carlo Ancelotti's offensive unit.
Alaba's conversion, of turning passes into assists, is also impressive. Averaging 0.12 assists per 90, the Austrian's long balls into the box, as well as quick releases to meet the runners are regularly converted into goals. Not to mention, they're equally beautiful to the eyes.
A boon for Real Madrid
Sergio Ramos' departure, coupled with rumors of Raphael Varane's exit, asserts troubles looming in Real Madrid's defense. In the case of Varane's departure, the role of David Alaba will be crucial, if it isn't already.
Although Alaba has openly talked about not being Ramos' replacement in his official presentation, he is seen as one. With Ramos' departure, the club has lost a legend and more importantly, an absolute force in defense. Real Madrid are looking for David Alaba to be a stable pillar of their defense, something that Ramos did in the yesteryears.
Varane's departure will only add responsibilities to the 28-year-old. He will work with youngsters like Eder Militao, and there seems to be no better option than Alaba. The left-footed center back can be a blessing in disguise for Madrid provided he delivers for the five years to come.
For more football updates, follow Khel Now on Twitter, Instagram and join our community on Telegram.