All of these players had a very promising beginning to their career.
Every now and then, we have all heard of different Brazilian footballers who has dazzling pace, subtle dribbling abilities and a striking shot up his sleeves; and suddenly he is talk of the town.
At times, these Brazilian footballers are mere teenagers from different backgrounds. Sudden bout of attention to the nitty-gritty of their actions makes them the central point of attraction. Not everyone is well-equipped and has an equilibrium state of mind to battle such expectations at a nascent age.
Hence, they are unable to couple their prowess with equal substance later on, and it results in a rather painful downfall. Here, we would be looking at five Brazilian footballers who arguably could not fulfill the respective perceived potential that they held.
5. Adriano
One looks up for a successor when a particular maestro of the game is on the downward spiral. Adriano was supposed to take the baton from Ronaldo. To be honest, he did play in a way that indicated that he was worthy of being touted to take over such a massive responsibility.
At the age of 22, Adriano claimed the Golden Boot in the Copa America and led his nation to the famed continental championship. He doubled it with a similar feat in the 2005 FIFA Confederation Cup. Yet, something happened between these two events that went on to change his life forever.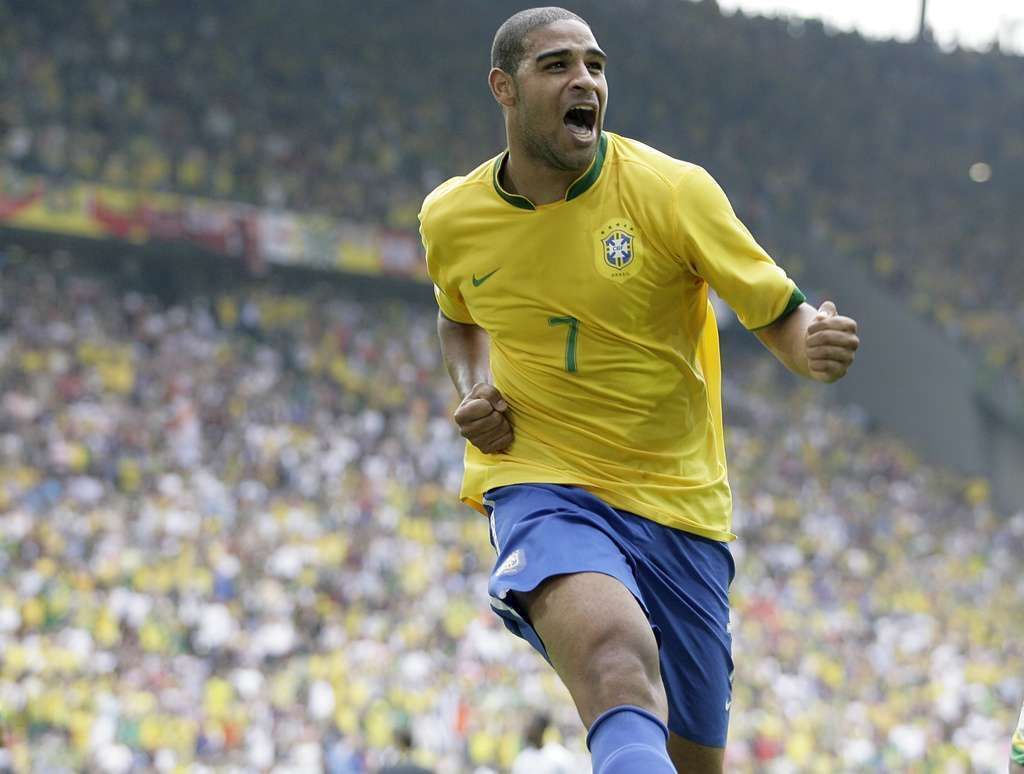 His father, an individual who was extremely affectionate to the then-starlet passed away. What followed was a period of terrible depression, development of a heinous drinking habit and a partying tendency that completely derailed his blossoming career.
He became too overweight for a professional sportsperson, and hardly kicked the ball regularly in the past decade. His final stint was with Miami United, though Adriano left the club within six months. Now, he is undergoing a prolonged period of loneliness, despite a glamorous Instagram account to show for.
4. Denilson
Denilson de Oliveira was someone who created quite a stir with his flamboyant skills with the ball and pace just when he was a teenager. He is a World Cup-winner with the revered Brazilian team of 2002 but was arguably unable to justify the potential that he was said to have possessed.
He had begun his career in Sao Paulo, but it was his move to Real Betis in 1998 that made the centre of all attraction. Denilson was acquired by the La Liga side for £21.5 million, which was a world-record transfer fee back then. The winger could not instil efficiency into his game and that resulted in extremely poor goal-scoring returns throughout his career.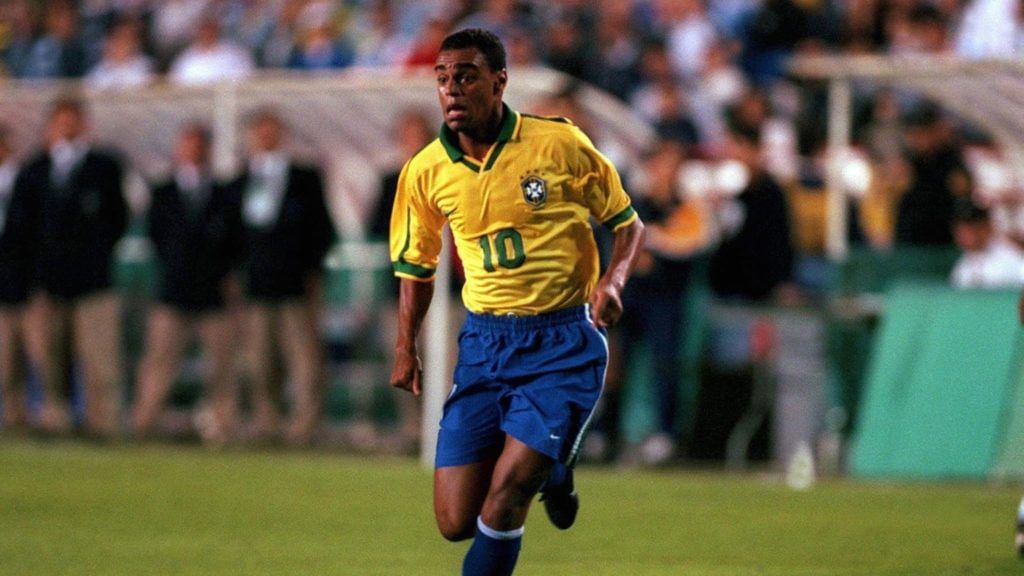 In 186 league appearances for Betis, he could notch merely 13 goals overall. He had a fairly decent stint with the Ligue 1 side Bordeaux in 2005-06, but the club had to release him due to the inability to meet his wage demands. Denilson had a very vague journey thereafter, and he ultimately went on to play for a Vietnamese club CLB Hải Phòng on a pay-as-you-play basis in 2009.
His career didn't have any noteworthy events after a short spell with FC Dallas in the MLS in 2007. It gradually concluded on an unfortunate note later on.
3. Anderson
It is quite surprising to note that Anderson spent a little more than seven seasons at Manchester United at a time when the Red Devils were at the peak of their powers. In 105 Premier League appearances for United, he scored merely five goals overall.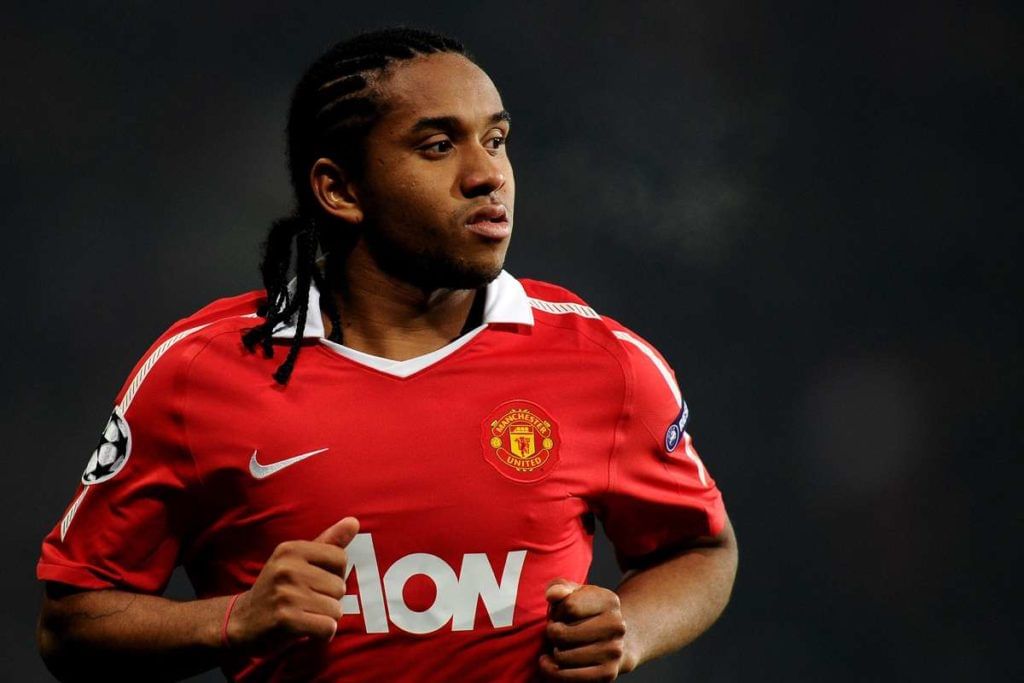 Anderson had pace, footwork and a widespread vision at his disposal. However, attributes that turned out to be detrimental for him were arguably his poor work-rate and just a lackluster attitude off-the-ball. There seemed to be little improvement in his decision making and accuracy in front of the goal, and all the hullabaloo and excitement that surrounded his arrival to Old Trafford fizzled out gradually.
Naturally, he didn't survive much post Sir Alex Ferguson's retirement and was sent out to Fiorentina on a loan spell midway through the 2013-14 campaign. Later on, the midfielder had stints in the Brazilian league and the second-tier of the Turkish league before bringing the curtains down to his career at the age of 31 in September last year.
2. Alexandre Pato
There are some players who are disrupted in their pathway in their respective careers due to poor lifestyle choices. However, there are others who are unable to sustain their fitness levels and succumb to multiple injuries at a young age. Alexandre Pato falls in the latter category of Brazilian footballers.
Having risen through the ranks at Internacional, Pato made a high-profile move to AC Milan soon. Life was convenient at Milan initially, where he played with several veterans of the game. However, expectations rose drastically and Pato was marked to be the new face of the club.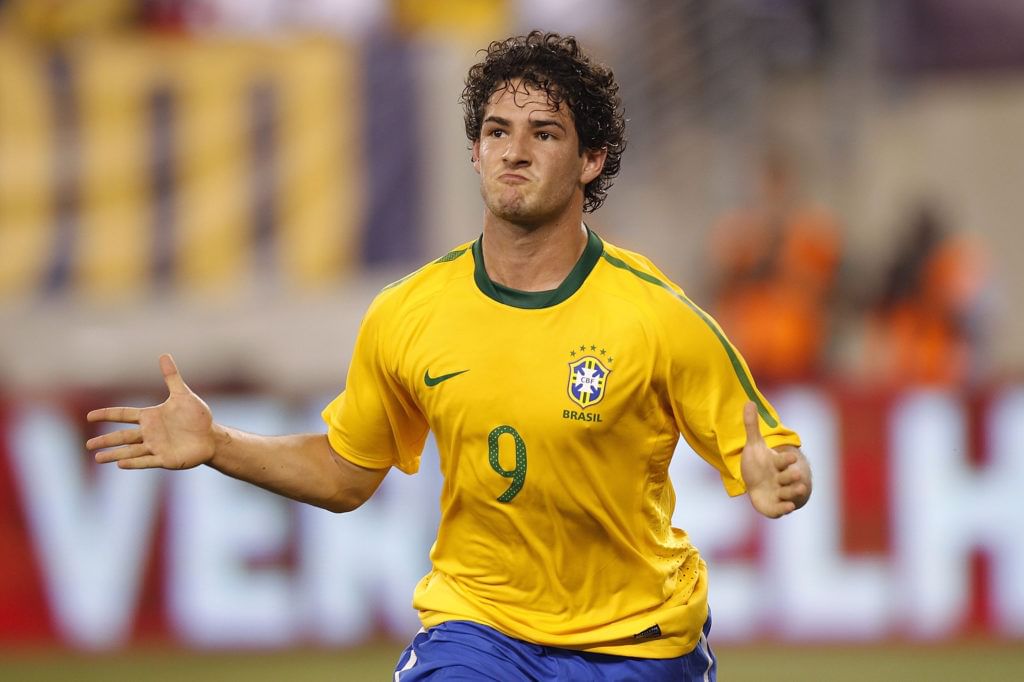 However, his last three campaigns at the Italian club were riddled with injuries, muscular problems and a thigh trouble that regularly kept him out of the field.
The forward moved to Brazil in 2013 to revive his career, and joined Corinthinas. Unfortunately, inconsistent performances coupled with a terrible panenka chip attempt at a decisive spot-kick against Gremio resulted in his team's ouster from the Copa do Brasil.
He endured a fairly successful loan spell in Sao Paulo, but was later sent to Chelsea for a short period of time. The tenure in the Premier League didn't work out, so Pato moved to seek greener pastures in the Chinese Super League outfit Tianjin Quanjin for a couple of seasons. He returned back to Sao Paulo and scored five goals in 19 league appearances in 2019, but Pato has never been the same since his early AC Milan days.
1. Robinho
From being earmarked by Pele as his heir apparent at the age of 15, to being convicted of sexual assault in the gang-rape of an Albanian woman in 2017; Robinho has underwent a fall like nobody else. The forward made waves at Santos, and Real Madrid were quick to secure his signature in 2005.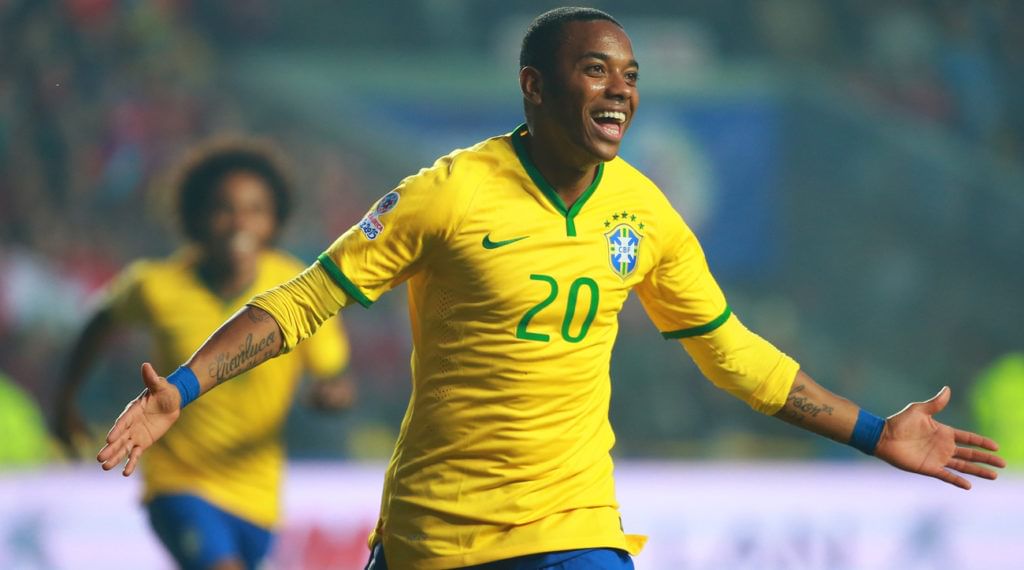 His exuberance, trickery and flair were there for everyone to see. Yet, somehow it never turned out to present the expected amount of efficiency on the field. Robinho was one of the first star players to join Manchester City post their revamp in late 2000s.
He scored 16 goals in 53 appearances for City and 35 goals in 135 matches for Real Madrid. Robinho spent four seasons at AC Milan too, but such undermining performances coupled with his rather troublesome off-field image meant that the man never managed to fulfill the aura that surrounded him in his younger days.
He was even accused of sexual assault by an 18-year-old woman in 2009, but Robinho denied those charges. He spent the final years of his career at Sivasspor and Istanbul Basaksehir in the Turkish league, but the 2017 verdict by the Italian court was probably the final nail in the coffin of a once prominently promising career.
For more updates, follow Khel Now on Twitter, Instagram and join our community on Telegram.