These are two of the most well-known Italian sides.
Juventus and AC Milan, two of Italy's oldest and most successful clubs, have won many trophies since their inception and produced many great legends. Some of these players have also represented both clubs.
Many stalwarts have had a significant impact on both sides, while several are remembered as legend for just one of the two. Here, we list for you the top five names who have played for both AC Milan and Juventus.
5. Gianluca Zambrotta
After joining Juventus in 1999, Zambrotta quickly established himself as one of the league's most impressive full-backs. He won four league titles and helped the Old Lady reach the Champions League final in 2003, where they lost to AC Milan on penalties. His versatility at the back allowed him to switch positions while remaining a priority player for Juventus.
Following the Calciopoli in 2006, Juventus was demoted to Serie B, and many players left the club, including Zambrotta. He joined Barcelona and spent two years there before returning to Italy and signing for AC Milan. His relevance was felt due to his valuable role in Rossoneri's first title win in seven years in 2010-11.
4. Zlatan Ibrahimovic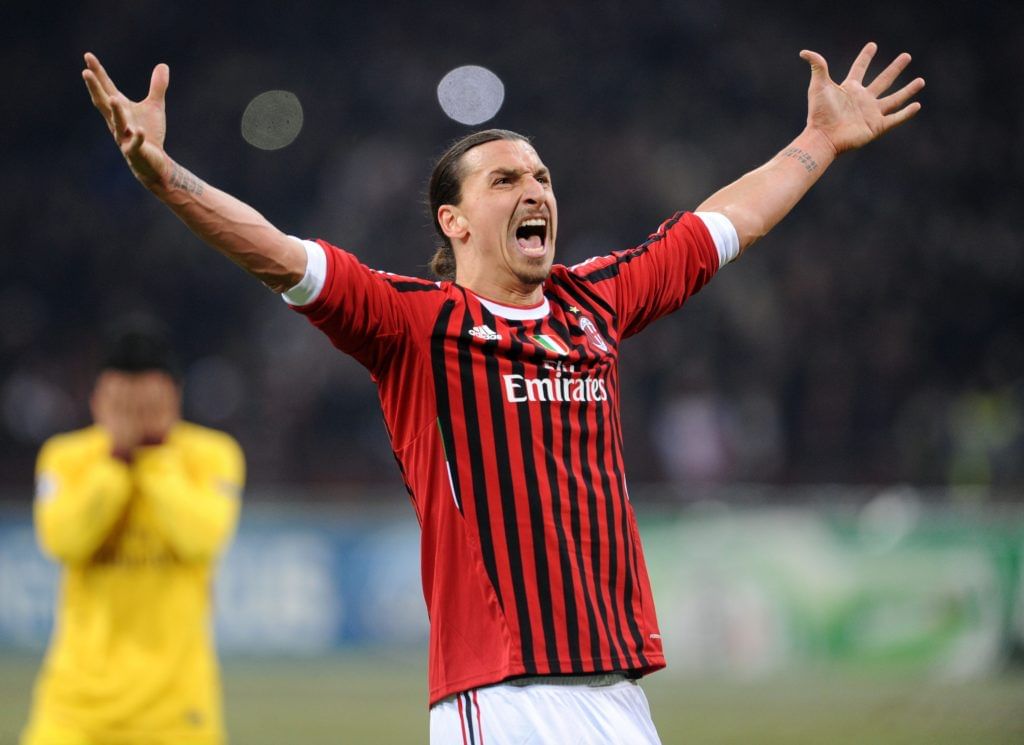 Zlatan Ibrahimovic, one of the most prolific goal scorers in the current era after Lionel Messi and Cristiano Ronaldo, left his mark wherever he played. He only played for Juventus and Milan for four years, but those four years were fruitful for the Swede. Ibrahimovic joined the Turin side from Ajax in 2004 and was part of one of the best squads. However, after just two years, he demanded a move away in the wake of Calciopoli. Zlatan then signed for Inter, spurring them to three league titles before moving to Barcelona, where he had an average stint.
He then joined AC Milan, where he was an important player who developed well and shone in every competition under manager Massimiliano Allegri. Ibrahimovic established himself as one of the best upfront poachers and helped them to a league title as well.
3. Roberto Baggio
Baggio was regarded as the cream of the crop for the clubs he played in. However, it was unfortunate that he was unable to continue playing football for an extended period due to constant injuries. Regardless, he was a brillaint striker. He became Juventus' most expensive signing with a fee of 8 million, causing a massive uproar among fans who protested on the streets. Still, Baggio delivered 14 goals and 12 assists in his debut season.
As he continued to score goals, his reputation at Juventus surged. The Argentine had one of the best individual seasons in 1992-93, earning him the Ballon d'Or and the FIFA World Player of the Year. After the rise of Alessandro Del Piero two years later, Baggio became a peripheral player and moved to Milan, where he played two years. He won the league in his first season at the club, scoring the title winning goal against Fiorentina. Baggio eventually fell down the pecking order and retired from football.
2. Filippo Inzaghi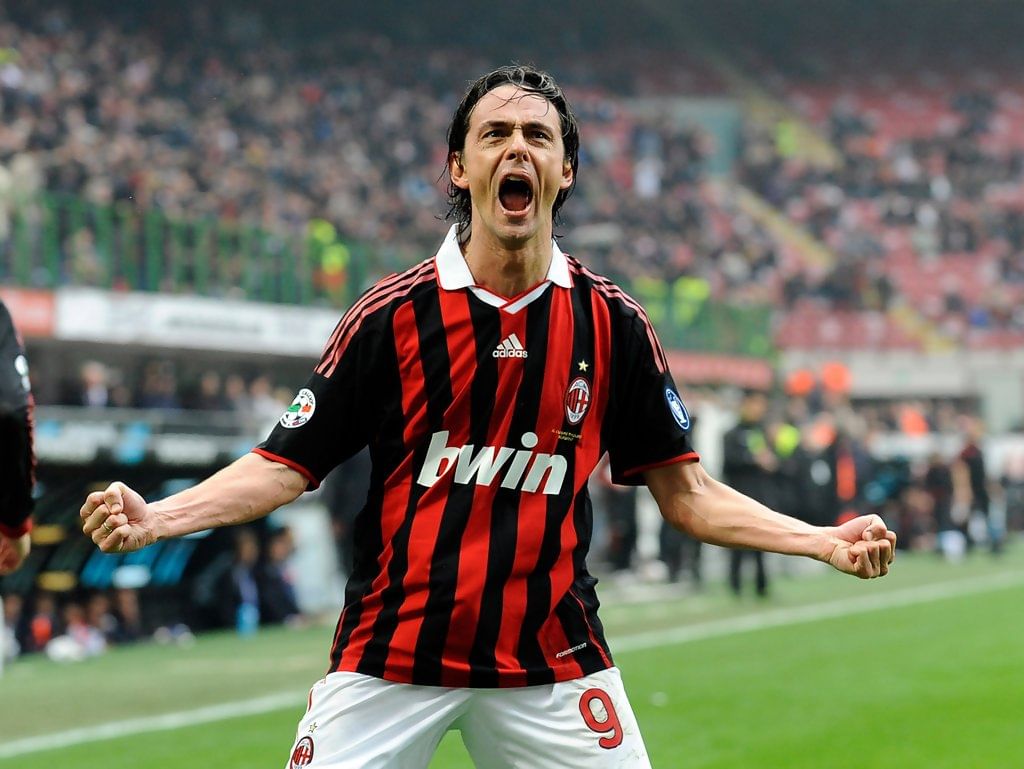 For the first few years, Inzaghi was an ordinary player who played for clubs that did not have mass following in Europe. Inzaghi joined Atlanta and scored 24 goals in his first season, which attracted interest from several clubs in Italy. Juventus were the first to sign the player. Inzaghi formed a great understanding with Del Piero, registering 89 goals in 165 games in all competitions.
However, his time in Turin was brief, as he moved on to Milan, where he displayed his poaching ability. Inzaghi led Milan to a Champions League victory over his former club in 2003. He spent 11 seasons at Milan, scoring 126 goals in 300 games and entrenching his place in Milan folklore.
1. Andrea Pirlo
The playmaker was one of the best in the business and gave his heart and soul on the pitch. When he had the ball on his feet, he could break the tightest of defences in Europe. What distinguished Pirlo was his decision-making on the field, which put him on a different footing to other players.
He advanced into a top player, and Milan recognised his talent and gave him a chance. Pirlo never looked back, spending ten years at the San Siro, winning two Scudetto, a Coppa Italia, and two Champions Leagues.
With him on board, the club never finished lower than fifth place. However, the player left Milan on a bitter note because the club assumed him finished and did not renew his contract. Pirlo arrived at Juventus on a free transfer in 2011 and instantly became an intrinsic part of the club, as Juventus dominated Serie A. He culminated his Juventus career with 31 assists and 14 goals in four years.
For more updates, follow Khel Now on Facebook, Twitter, and Instagram and join our community on Telegram.