Football Gaming
Top seven biggest clubs confirmed in EA Sports FC
By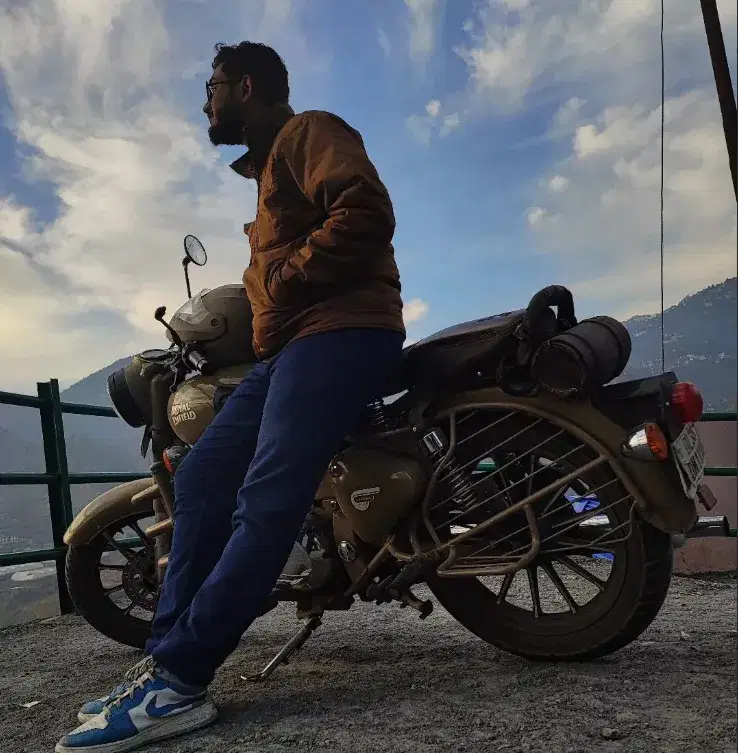 Saurabh Saket
There is a lot of excitement ahead for the new football game after the end of Electronic Arts' agreement with FIFA.
In a massive reveal that sent the internet into a frenzy, the slick new logo for EA Sports FC was unveiled with great fanfare on April 6, 2023. The rebrand was sparked by failed negotiations between FIFA and Electronic Arts, the popular video game company. This has paved the way for a fresh new direction for the franchise, as evident by the bold new name and logo.
Excitement has been building as fans eagerly anticipate the launch of the game, with many wondering about the inclusion of various licenses. These licenses are essential for ensuring that football clubs retain their authentic identities within the game. The good news is that some of the biggest and most recognizable names from the top European leagues have already confirmed their participation, making the wait even more exciting.
Juventus
Juventus, the Serie A heavyweights, made a spectacular comeback in 2022 after being absent from the series for a while. They had to go by the name Piemonte Calcio in FIFA 22 and its predecessors, owing to licensing issues. However, this year, they're all set to make their presence felt in EA Sports FC. The Turin-based club confirmed its inclusion on social media, much to the excitement of fans worldwide.
Despite some subpar performances in the current season, Juventus remains a team to be feared. With skilled players like Paul Pogba and Dusan Vlahovic on their side, they're a force to be reckoned with. Although their recent results may have caused a minor dip in their ratings, the team as a whole is unlikely to be significantly impacted.
Also Read: EA Sports FC: Everything we know so far
Manchester City
Manchester City have long been associated with EA Sports, unlike their city rivals Manchester United, who have recently partnered with eFootball and Konami. EA Sports FC has the official license for the entire Manchester City squad, which is great news for fans of the Premier League.
With world-class players such as Kevin De Bruyne and Erling Haaland leading the team, Manchester City undoubtedly boasts one of the strongest squads in the game. The young talents of Phil Foden and Julian Alvarez are sure to be in high demand among Career Mode enthusiasts. Overall, Manchester City is poised to be one of the most dominant teams in EA Sports FC, thanks to their star-studded roster.
Real Madrid
Real Madrid are undoubtedly one of the top dogs in football, boasting an impressive haul of UEFA Champions League titles, as well as success in domestic competitions. It's no surprise that they are widely regarded as the greatest football club in the world. When EA Sports FC finally hits the market, Real Madrid will be one of the teams to beat, with a squad bursting with talent.
Thibaut Courtois stands out as one of the most formidable goalkeepers in the game, while the midfield pairing of Kroos and Modric remain as slick and effective as ever. Striker Karim Benzema continues to defy age, performing at an elite level. Up-and-comers like Vinicius, Eduardo Camavinga, Aurelien Tchouameni, and Rodrygo represent the next wave of talent poised to take the world by storm. It's no wonder that many players will opt for Los Blancos when playing EA Sports FC.
Trending World Football Articles:
Liverpool
Liverpool have been struggling to find their form in the 2022-23 season, but that doesn't change the fact that they are one of the most celebrated clubs in the world. With a plethora of domestic trophies and the highest number of European honors for any English club, Liverpool is a true powerhouse.
When it comes to EA Sports FC, Liverpool's squad will be among the strongest, featuring some of the biggest stars in the game. The likes of Virgil van Dijk, Alisson, and Mohamed Salah are all certified legends who have proven their mettle time and time again. Furthermore, young guns like Curtis Jones, Harvey Elliott, and Stefan Bajcetic are sure to make waves in the game. It's still unclear whether their recent struggles will have an impact on their stats in the upcoming release.
Paris Saint-Germain
When it comes to pure talent, there's just no contest against the French juggernauts and reigning Ligue 1 champions, Paris Saint-Germain. PSG have a roster built with no limits to their funds or even tactical or team chemistry concerns, opting instead to bring in the biggest names and brightest stars and letting them sort out the rest on their own.
While this approach hasn't necessarily translated to the European success the club craves above all else, it does leave aspiring EA Sports managers with an insane squad to work with. A front three boasting Lionel Messi, Neymar, and Kylian Mbappe is practically unbeatable, and the likes of Marco Verratti, Achraf Hakimi, Sergio Ramos, and Marquinhos only serve to strengthen the team. If you're looking for the best French club team in EA Sports FC, it's all about the City of Lights and the unstoppable PSG.
Borussia Dortmund
Borussia Dortmund have been linked with EA Sports for a hot minute and it's no surprise that they're back in the new game. Despite not winning the Bundesliga since 2012, they've always been a contender in German football. Plus, they have one of the freshest young talents in the game, Jude Bellingham, who's been making waves.
Their defense is also stacked with Niklas Sule joining from Bayern Munich and Nico Scholtterbeck holding it down. Gregor Kobel is a beast of a goalkeeper who's going to be tough to get past. Dortmund's youth squad is where they shine – Youssofa Moukoko is only 18 and Karim Adeyemi is just a few years older at 21, making them a perfect team to take over in player and manager career modes.
Chelsea Women
When it comes to being an all-inclusive game, Chelsea Women will be a top pick. With a star-studded roster, the squad promises to be a force to be reckoned with in EA Sports FC. Chelsea Women's addition to the game is a welcome one, joining the growing list of teams in the release.
Last year, Sam Kerr, an Australian forward, became the first female cover star in the FIFA Games franchise, adding to the team's diversity. The squad features several Euro 2022 winners such as Millie Bright, Jess Carter, Fran Kirby, and Bethany England, amongst others. There is also representation from the UK through Welsh midfielder Sophie Ingle and Scottish superstar Erin Cuthbert. The roster comprises players from Germany, France, Norway, Sweden, Canada, and the Netherlands, all of whom have at least one player that has contributed to winning the WSL three years running.
For more updates, follow Khel Now on Facebook, Twitter, and Instagram and join our community on Telegram.
posted in :