Surfing
India well-placed to compete with Sri Lanka, Maldives, says World Surfing Games-bound Ajeesh Ali
By

M Sudharshan
The athlete also shed light on his training ahead of the world meet.
The Indian men's surfing team is set to compete at the El Salvador World Surfing Games scheduled to be held from 31 May to 07 June 2023. After two rounds of vigorous selection trials, the top four athletes – Ajeesh Ali, Ramesh Budihal, Sanjay Selvamani, and Sivaraj Babu have been selected for the World Games. Surfing made its debut at the Tokyo Olympics 2020 and is part of the 2024 Paris Olympics as well. The World Surfing Games is part of the qualification process for the Paris 2024 Olympics.
Of the four athletes who will represent India at the World Surfing Games in El Salvador, three hail from Tamil Nadu (Ajeesh Ali, Sanjay Selvamani, and Sivaraj Babu) and the other athlete is from Karnataka (Ramesh Budihal). Khel Now got an opportunity to interact with one of the squad members, Ajeesh Ali.
Introduction to sport
Abbas (elder brother) played a major role in Ajeesh Ali's taking up the sport. Ajeesh said, "I started surfing in 2014 but I have known about the sport since 2012. Moorthy was the first surfer from my village (in Kovalam, Tamil Nadu). My elder brother Abbas was a surfer and had won many medals at the national level which motivated me to take surfing.
"When I started in 2014 not many from my village knew about surfing but now the sport has started blooming and many know what surfing is. I Completed my B.Com degree in 2021 and since then have been teaching surfing on a part-time basis at Kovalam Surf Turf."
Journey since 2014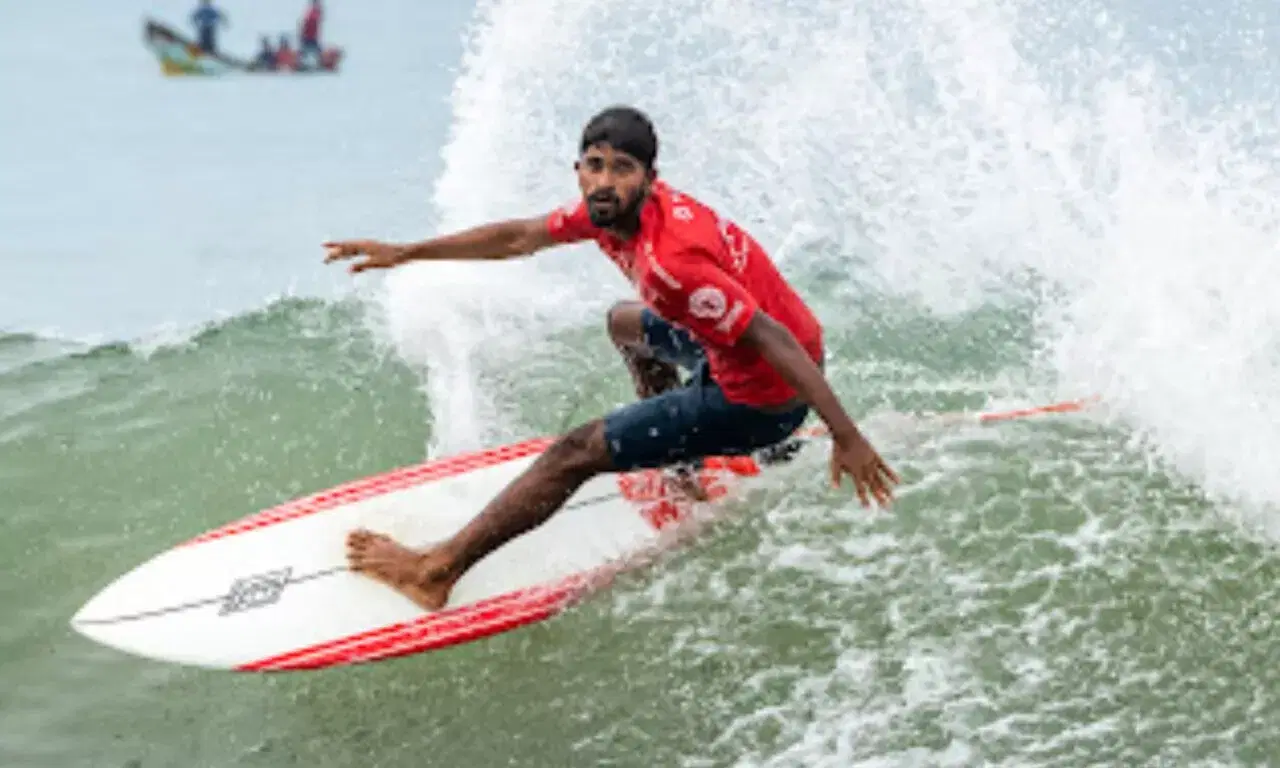 A major turnaround occurred in 2016 when Ajeesh Ali was provided with a quality surfing board. He felt the difference in his game and helped him improve his technicalities. The surfer iterated "I joined a summer camp during the summer vacation (when I was in grade 9) and the following year used to attend classes only on the weekends.
"The first competition I took part in was at Mahabalipuram (in 2015) and subsequently reached the semi-finals. Then I got an opportunity to participate at the Mangalore Open (2016) but couldn't cross the opening hurdle.
"A crew from WSL (World Surfing League) came to India to take advertisements and they randomly selected me to be a part of it. In the end, they gave me a good surfing board along with a hefty amount. I found improvements in my game after surfing with the new board and in the next competition (a few months after) in Kovalam, I won third place," Ajeesh Ali added.
Maiden appearance at World Surfing League
"SFI (Surfing Federation of India) pushed hard for India's participation in the WSL. The growth of surfing has been good and they felt this would be the right time for us to represent India at the prestigious event. The top 14 surfers from the open section were called in for a two-day training from which the top eight were selected for the next camp.
"The final selection camp was held in Pondicherry and the top four surfers were selected for the World Surfing League," Ajeesh Ali said.
"After the completion of the selection process, we had a three-week high-performance training in Sri Lanka. Also, we are travelling to Central America a week prior to the event to get acclimatized to the weather."
High-Performance Training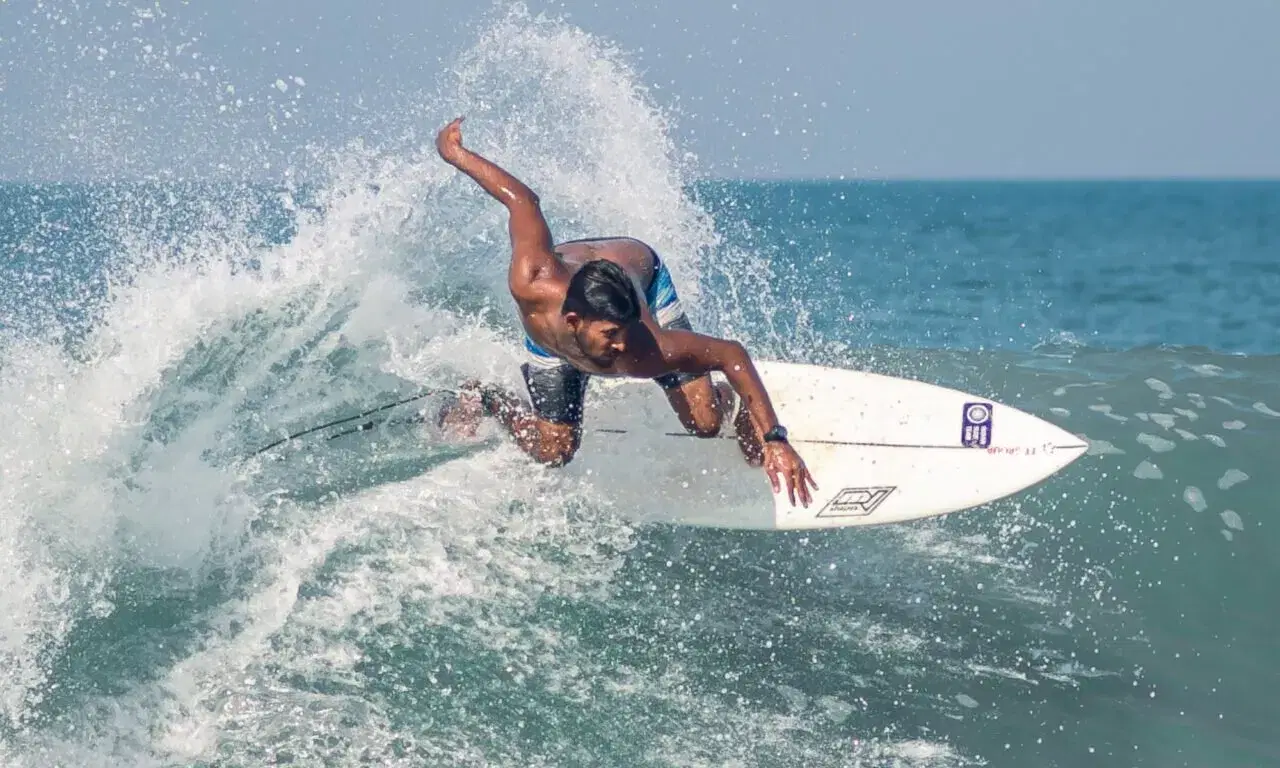 The appointment of coach Patrick Renaud brought in a major difference among the athletes. Ajeesh Ali quipped, "During the competition, we had our videos captured from which our coach would explain our technical mistakes. Patrick Renaud from South Africa is our head coach who joined us in April 2022.
"Before Patrick's arrival, we only used to surf but he totally changed the approach we had. He helped us understand how to prepare for a competition and what needs to be done prior to it (mentally and technically). He helped us realize that surfing is not only about technique but also how good we are mentally."
Indian Sports Live Coverage on Khel Now
Major developments in surfing
"The neighbouring countries (Sri Lanka and Maldives) had strong competitors for the past few decades. India now is in a position to compete with those surfers and the development has enabled us to participate in the World Surfing Games.
"The sport has been developing well in the last five to six years and we are now able to compete with surfers from Maldives and Sri Lanka. In the next few years we have good chances of competing well against top Asian teams," Ajeesh Ali quipped.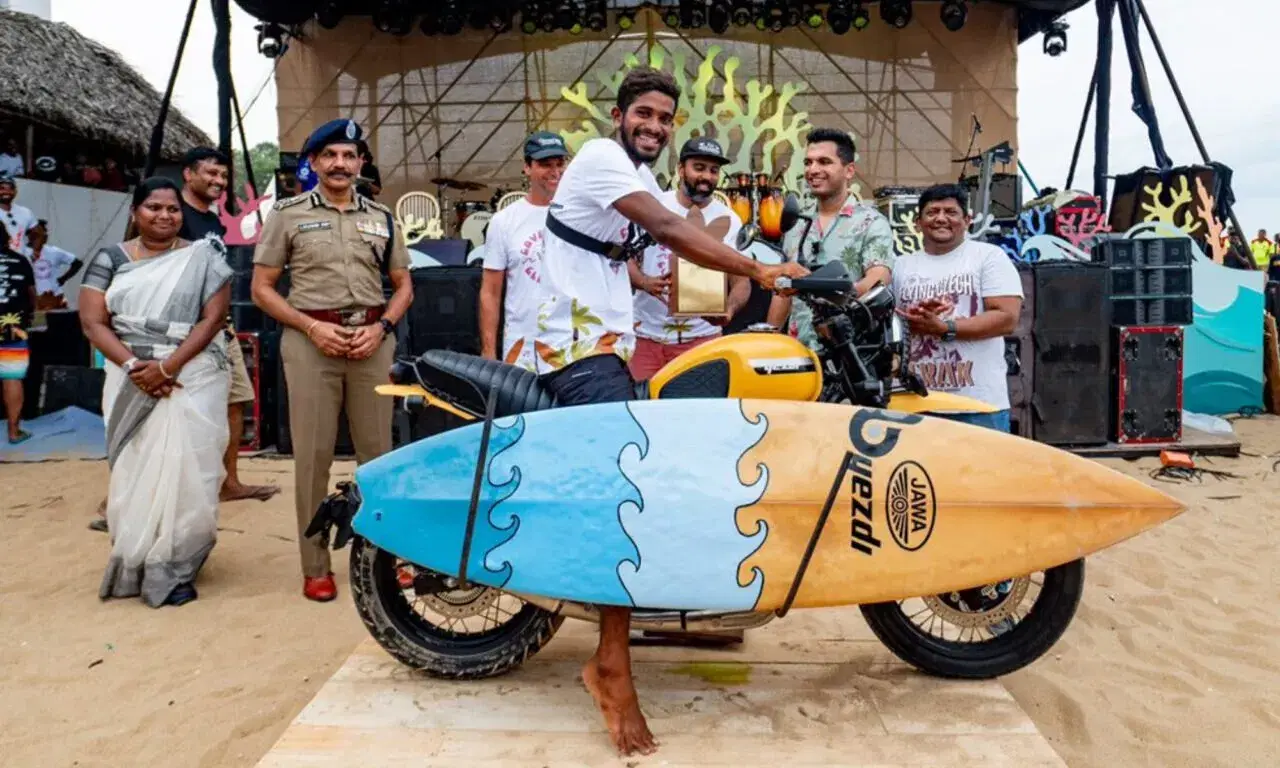 "Surfing as a sport has been played in Sri Lanka for the past 30 years. Whereas we (India) started playing the sport only 15 years back. Also, a few surfers from Sri Lanka participated in the World Surfing League last year held in Japan.
"We went for a high-performance training to Sri Lanka recently as the waves are pretty good there. In India, we get smaller waves (which aren't consistent) but in Sri Lanka, the waves are good and consistent as it is an island (open sea and many coral reefs). It is not the same in India due to which we get minimal waves.
"We have to shift our training bases according to the nature of the waves (for five months we get waves on the East Coast and for the next five months we shift to Kerala).
Apart from Kerala and Tamil Nadu, there are places where surfing is played regularly (Mangalore and Mumbai) but at a beginner level. As I said before, high-performance training requires good waves (minimum 4 feet) whereas, in places like Mumbai, we get only one feet waves (in height) which is good only for beginners.
"If we have to improve then we have to go in search of good waves, otherwise it becomes difficult to keep up."
Sponsorships
"TT Group is our sponsor and they cater to all our needs from travel, accommodation, food, and equipment. We only train and take part in the competitions while the rest is being taken care of by them. The president of SFI, Vasu is the owner of TT Group and the Kovalam Surf Turf."
For more updates, follow Khel Now on Facebook, Twitter, and Instagram and join our community on Telegram.