The Head of Business Development of the organization also revealed that his company will take the help of AI in the production of the matches.

The All India Football Federation (AIFF) has signed a three-year deal with Lex Sportel Vision Pvt. Ltd. to broadcast the I-League on DSport starting from the 2019-20 season. The 13th edition of the league will commence from November 30 and will feature 11 teams competing in 110 matches.
Instat Limited – an Ireland-based company – will produce the live feed for the games for broadcast on DSport. Speaking to Khel Now in an exclusive, Sarthak Sahai, Head of Business Development (Asia, Africa and Middle East) at InStat, threw light and provided some invaluable, added information on the implications of the deal. 
For starters, Sahai confirmed that the production will be done by an eight-camera setup in HD-format. Instat is committed to bringing experts from Europe (its headquarters) for production of matches.
Also available will be a statistician at every stadium during every game who'd generate stats. These will be used during the game (short data), in-depth data will be used post-match. 
"We're bringing in people who have been in internal production field for years, covering Mexican Basketball League, Russian FNL, games for MatchTV and other international channels."
"This is not because we lack that talent in India, rather this will add to the pre-existing talent in India and create a better environment for production. The goal is to do production for more leagues in the coming years, including regional leagues, to revolutionize fan-engagement, scouting and performance analysis sectors all at once," Sahai added on the technical ability of the experts coming in. 
Sahai, who handles business plans, operations, marketing, sales plans and so on for all member associations under AFC, OFC and CAF also confirmed that Instat will put matches on the Instat scouting platform, a paid subscription service that gives a detailed analysis of everything on the pitch – beyond what meets the eye. This will be done to support the teams to review their performances.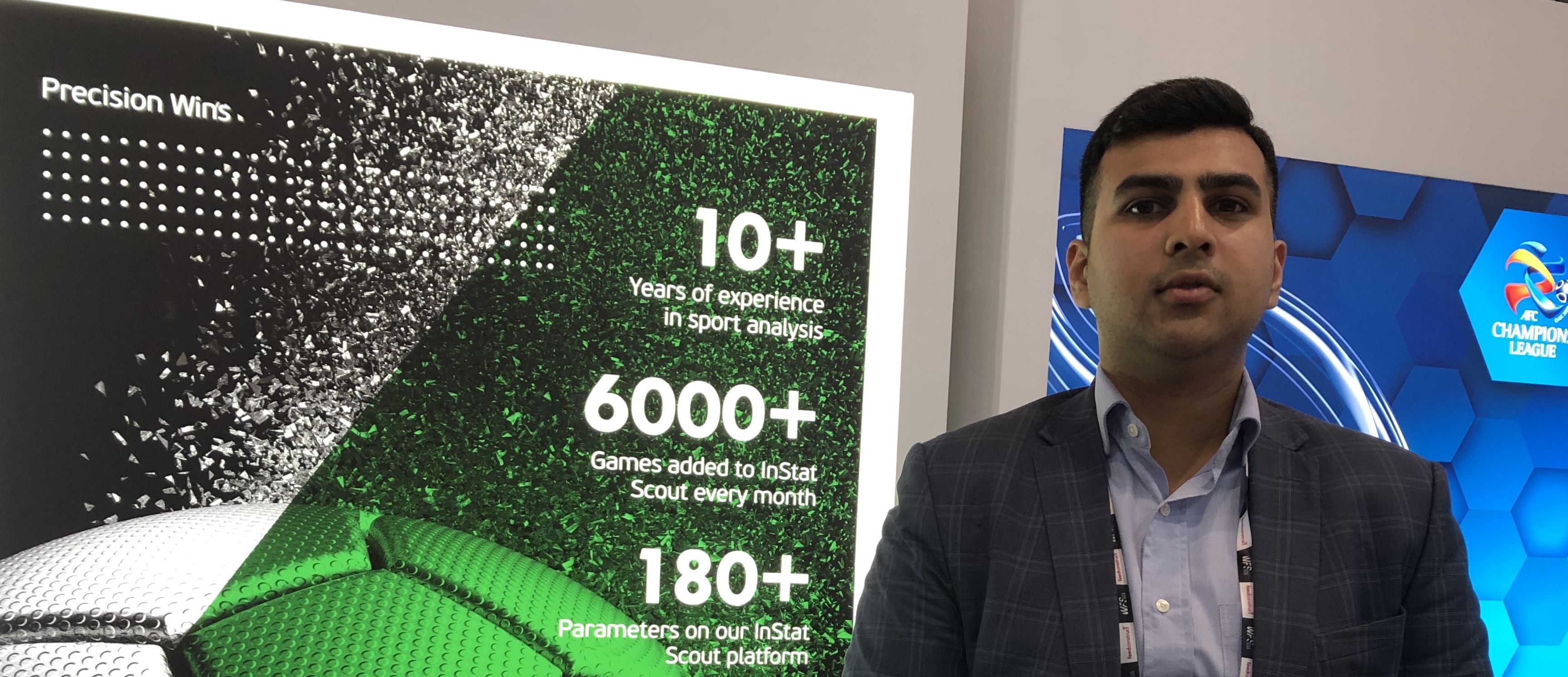 Sarthak Sahai has been the face of Instat in Asia
Questioned about the structure, positioning of these eight cameras and the presentation, Sahai said, "This will be unique to every stadium/venue. The idea, though, is to have full HD coverage with slow-mos and close-ups to ensure viewers enjoy it."
"We have AI technology for captions, which means that there is no match director doing captions for screen manually. Rather our technology allows for 10 times more data to be displayed on the screen automatically. This gives the fans more information and also more sponsorship spaces on broadcast."
Will share performance insights with clubs
On sharing the in-depth data with the clubs, Sahai responded, "Data is provided to clubs who are our clients. This is a separate thing. Our agreement is for production of the league with AIFF." Thus, clubs will need to deal with InStat directly for data, analysis and research.
Talking about Indian football and InStat's vision for its future, Sahai sounded optimistic and threw light on the plan. He said, "We plan to provide Indian football with the best there is to offer. The goal is to have good quality at an affordable price following international standards. We want a standard data coverage system across football in India."
In addition to this, InStat will also provide access to the I-league to clients and scouts all across the globe, giving I-league players and football proper limelight. Scouts from across the globe will be watching these players and can get in touch with them for several purposes. 
Having worked with InStat in the past, Khel Now can confirm that the data provided by the organization is unparalleled and can help players grow and football organizations/clubs go a long way.
The amount of data coupled with positioning and analysis can certainly produce better results and that is exactly why clubs, globally, use the network for correspondence.