The club is yet to announce a replacement as they play their next game on 9th December against Jamshedpur.
In the early hours of 30th November, Chennaiyin FC released a club statement which stated that John Gregory has "mutually parted ways" with the franchise.
The co-owners put out an encouraging message to the tactician after he was relieved of his duties for the Marina Machans.
"The club would like to sincerely thank John for his services. He led us admirably well and delivered our second Indian Super League title."
The tone of this message relies on the fact that this move was in tandem with both parties and is a decision made keeping the club's interests in mind.
However, this news shouldn't come as a shock to fans. Earlier, in the last fortnight, subtle hints were dropped by the Englishman with regard to his possible departure.
"I think it's time I sat with the owner (Vita Dani) and have a deeper conversation than usual. She's been very supportive since the start, but we can't continue like this. The whole club's hurting at the moment and none more so than me,"  said John Gregory after having been battered by Bengaluru FC.
"He thus also made us the first ISL club to qualify for the AFC Cup and oversaw our debut appearance in Asia, while also reaching the 2019 Super Cup final. All of us at the club would like to wish John the very best in his future endeavours," the club's statement added.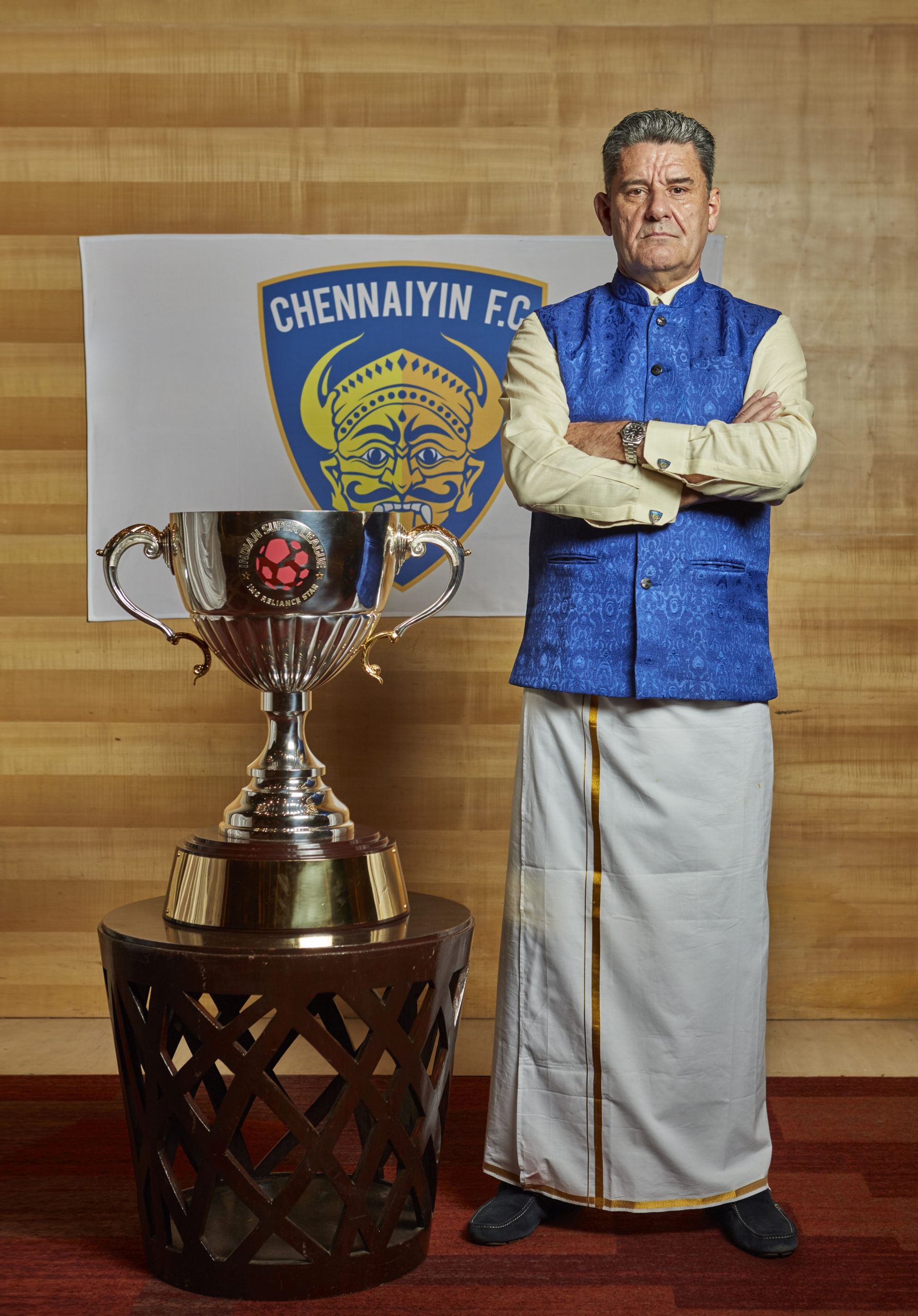 Chennaiyin FC won their second ISL title under Gregory in the 2017-18 season
On the 29th of November, Gregory managed his last game for Chennaiyin FC in a fixture against Odisha FC. The game saw the Marina Machans being held to a draw on their own home turf.
Chennaiyin FC are yet to make a call on who will take the reins after John Gregory to salvage their dismissal performance this season.
"This decision has been taken after a detailed discussion with John and all parties involved believe this will be the right step for everyone associated with the club."
John Gregory had joined Chennaiyin FC in 2017 on a one-year contract, but saw it being extended after leading the team to their second ISL title in the 2017-18 campaign. Under his tutelage, the Marina Machans also created history by becoming the first ISL club to qualify for the AFC Cup.