Shooting in India has now become common as many people gradually draw towards it. India has produced many shooters over the years who have made the country proud on the international stage. Starting from the likes of Rajyavardhan Singh Rathore to Abhinav Bindra, India has seen immense growth in this sport. Abhinav Bindra's gold medal in the 2008 Beijing Olympics has been the shift in Indian shooting after which several sports enthusiasts took the sport.
Now, there are many stars who are making a name in the shooting arena starting from Saurabh Choudhary, Manu Bhaker to Rahi Sarnobat. These shooters have immense potential to count on the world stage. Today we look at the top five rifle Shooters of India.
5. Elavenil Valarivan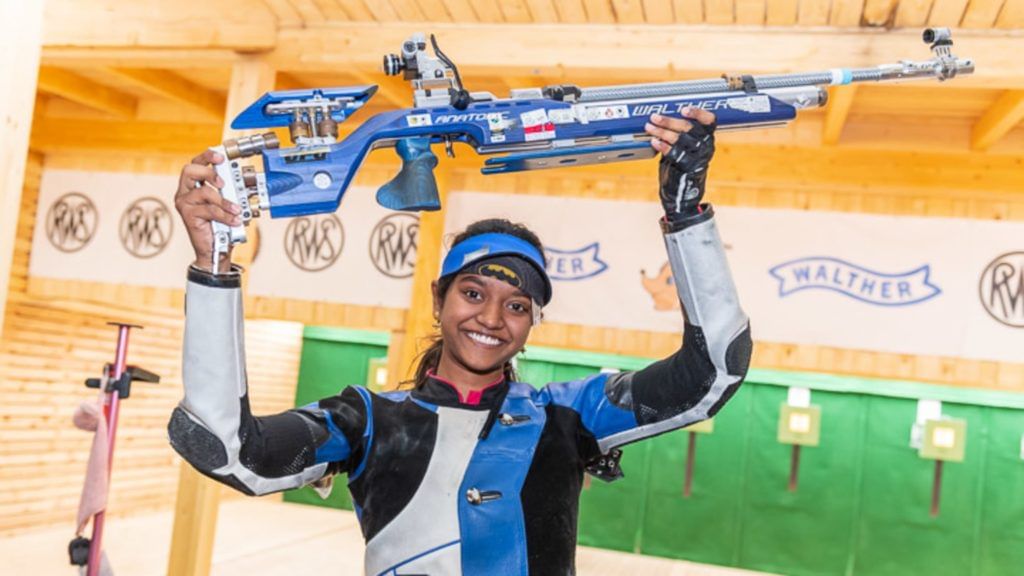 Elavenil Valarivan is one of the most talented and youngest rifle shooters in India. Young Valarivan was very passionate about Sports always but hasn't even heard of shooting till she was 12. She was introduced to shooting by one of her dad's students. His dad use to teach Chemistry in a school. From there on, she delved deep into the shooting.

Elavenil conquered all difficulties in life to pursue shooting. She moved to Sanand, 30 km away from her home in the Maninagar area of Ahmedabad in Gujarat to pursue professional shooting. Adjusting studies and shooting wasn't simple but perseverance led to all.
In 2018, the rifle shooter from Tamil Nadu made history by winning gold in the 10m air rifle event in Junior World Cup in Sydney.

She also became successful in breaking the world record in the same event ISSF Junior World Cup in Sydney, 2018. Her other achievements include a silver medal at the 2018 ISSF World Championships at Changwon, gold medals at the ISSF World Cup at Rio de Janeiro and Putian in 2019. Other than this, she has also clinched a gold medal at the Asian Airgun Championships at Taoyuan.
4. Apurvi Chandela
Born in Jaipur, Apurvi Chandela has always been keen on sports. Apurvi initially wanted to be a sports journalist but got inspiration from Abhinav Bindra to become a shooter. She drew inspiration after she saw Abhinav Bindra clinching gold at the Beijing 2008 Olympics. She has featured in two Olympics so far. Chandela has been fully supported by her parents to pursue her career in the shooting. She received a lot of support from her father – a hotelier in Jaipur – and her uncle, who was so impressed by her penchant for the rifle that he built her a shooting range.
As a young shooter, she made her name first at her school level, winning many accolades. Then she won medals at the national level after which she stepped into the international arena. Apurvi's first international success came in the Gla
sgow Commonwealth Games 2014, where she claimed a gold medal as a 21-year-old. In the same year, she qualified for the Rio Olympics after she made a debut at the World Cup and won a bronze medal at Changwon. At the Rio Olympics, Chandela couldn't do anything as she was eliminated early, finishing at 34th position among 51 shooters in the qualifying round. In Tokyo 2020, also she failed to finish in the top 10.
3. Anjali Bhagwat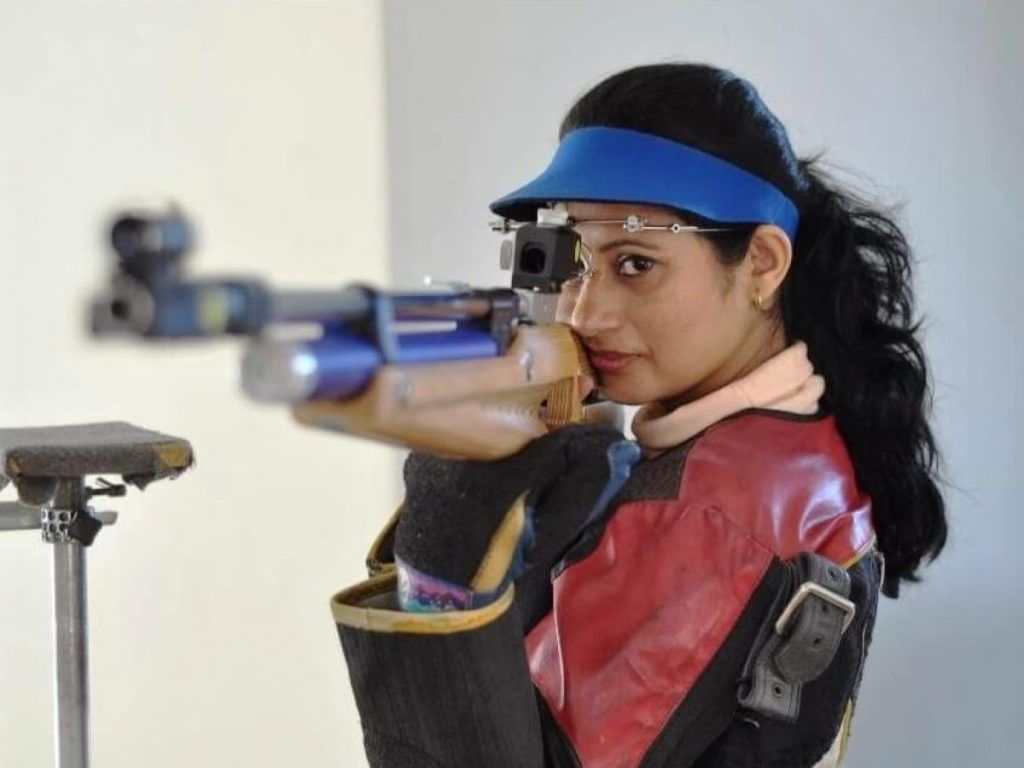 Anjali Bhagwat is one of the old veterans of rifle shooting of her time. She won the 2002 International Shooting Sport Federation (ISSF) Champion of Champions combined-air-rifle event to become the first Indian to win that competition. It took Anjali Bhagwat almost 14 years to establish herself on the World stage. In the year 2002, she won four gold medals, both in solo and pairs events of 10m air rifle and 50m three-position-rifle at the Commonwealth Games and silver medals as part of the Indian women's team at both the ISSF World Cup and Asian Games.
In 2003, she became the first Indian woman to bag a gold medal at the ISSF World Cup Final. She won the 10-metre-air rifle event in 2003. In the 2006, Commonwealth Games, Bhagwat won a silver medal in the pair 50-metre three-position event at the 2006 Commonwealth Games.
2. Gagan Narang
Gagan Narang is another name in Indian rifle shooting who has done enough to make Indian proud on the World stage. Narang started off by winning the gold medal in a 10m air rifle at the Afro Asian Games in Hyderabad in the year 2003. Year after year, he continued working hard and improving his craft. This resulted in him bagging the air rifle gold medal at the 2006 World Cup.

The 2006 Commonwealth Games proved to be his defining year where he had a staggering tally of four gold medals. He also won the top honours at the 2008 World cup in China. Subsequently, he qualified for the 2008 ISSF World Cup Final.

The 2010 Commonwealth Games in Delhi just like 2006 proved to be another special year where he repeated his heroics. He again won four gold medals. He also shot a perfect score of 600 in the 10 m air rifles singles event and set a new record. 2012 was the year and it was time for London Olympics. And Gagan's dreams came true as he bagged the bronze medal in the 10m air rifle event.
5. Abhinav Bindra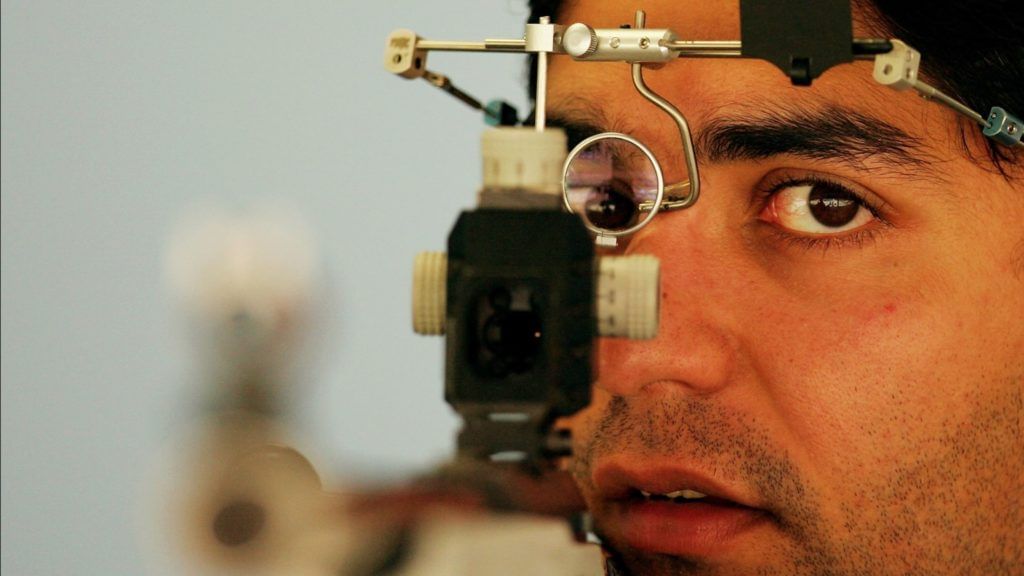 Undoubtedly, the poster boy of Indian shooting and a veteran of the sports, Abhinav Bindra is the best Indian rifle shooter of all time. He has a rich history to his name backed by immense hard work and determination. His immense self-belief and focus are the result of his various triumphs and achievements. He started his journey when was the youngest participant at the 1998 Commonwealth Games followed by the Sydney Olympics 2000. His consistent performances in the International arena led to him winning the Arjuna Award in 2000 and the Khel Ratna in 2001.
In the 2002 Commonwealth Games, Bindra rose to fame when he won gold in the doubles event and silver in the individual. However, he failed to do wonders in the Athens Olympics 2004. In 2006, at the ISSF World Cup held in Zagreb, he won the gold medal. His biggest watershed moment came at the 2008 Beijing Olympics when he won the much-awaited gold medal for India. He brought home the country's first individual Olympic gold. For his exceptional achievements and for making India proud on the International stage, he was honoured with the Padma Bhushan in 2009.
After winning more than 180 international medals, he made the country proud for 22 years. Abhinav retired from professional shooting in 2016. He decided to pass on the baton to youngsters. Now, he is enjoying another chapter of his life by becoming an entrepreneur and guide.
For more updates, follow Khel Now on Facebook, Twitter, and Instagram and join our community on Telegram.