Olympics A-Z
Olympics A-Z: Nawal El Moutawakel – A trailblazer of the Arab world
By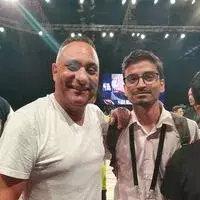 Gaurav Singh
The legendary athlete won a gold medal at the 1984 Olympics.
In 1981, a 19-year-old Nawal El Moutawakel from Casablanca, Morocco arrived in Tunisia to participate in the Arab Athletics Championships with no weight on her shoulders.
She competed in the 100 and 200 meters and delivered memorable performances on both occasions. The athlete was determined to leave an indelible mark on the competition and did so by winning Gold in both events.
Morocco finished on top of the medals tally with 12 Golds and nine Silvers. By the end of the tournament, the teenager had become the talk of the town. She had immense determination, which was never seen before in this part of the world. Nawal El Moutawakel had arrived and it was just the beginning of an extraordinary career.
Preparing to take on the world
Unlike many other families in the Arab world, El Moutawakel's family was supportive of her ambitions. Her father sent her to the US to study and train under the supervision of expert coaches. Another major reason for her move was the lack of competition in Africa and the Arab world.
Her father didn't want this to become a stumbling block in her career. He firmly believed that she had the talent to compete against the very best. Therefore, she enrolled in the Bachelor of Science in Physical Education at Iowa State University. This enabled her to simultaneously continue to participate in various international tournaments.
The LA dream
In 1984, the IOC announced the introduction of women's 400m hurdles for the first time at the Los Angeles Olympics. Nawal El Moutawakel, who used to compete in it alongside 100 and 200 metres, now began to put her sole focus on hurdles.
She had already won similar events at the African Championships, Maghreb Championships and the Mediterranean Games. However, this would be an altogether different kind of challenge.
Speaking to Olympics TV, she said, "I was really scared. I spent the entire night not sleeping, thinking about my race, looking at it in my dream, in my nightmares because I was sweating and I couldn't go to bed and I was looking at myself running in slow motion.
"I felt I could be in the finals, like top eight. But, my coaches used to talk to me about believing stronger in myself and having a high self-esteem because they really thought I could win."
A piece of history with a tinge of sorrow
On the day of the event, Nawal El Moutawakel was completely transformed. She started to believe in herself more than ever before. "You have to leave from this country with something. This is your time, this is the city, this is the hour, you cannot miss it," were some of the things she would tell herself.
After a false start by one of the competitors, she focused on the job at hand, knowing that she had the chance to write history for numerous people eagerly watching her back home and in the entire Arab world. She took off like a tracer bullet and there was no catching her from thereon. "First, second, third hurdles I jumped with the left leg and then I continued alternating right and left until the finish line," she said.
"I thought – 'where are the other ones, how come I am the only one running?' But, infact, I was so much in the lead. And I started looking, before the finish line – I turned my head, left and right, to make sure I was not the only one running from start to finish. But, they were there, all the other competitors."
Nawal El Moutawakel finished with an impressive timing of 54.61 seconds, ahead of USA's Judi Brown and Romania's Cristieana Cojocaru. At the age of 22, she forever etched her name in the record books by becoming the first-ever Arab woman to win an Olympic medal and the first Moroccan to win a Gold medal.
However, as she stood on the podium tears pouring down her eyes, she recalled her father who had passed away a couple of months before the event. She had finally fulfilled her father's dream, who was her greatest supporter from day one.
Shattering myths & beliefs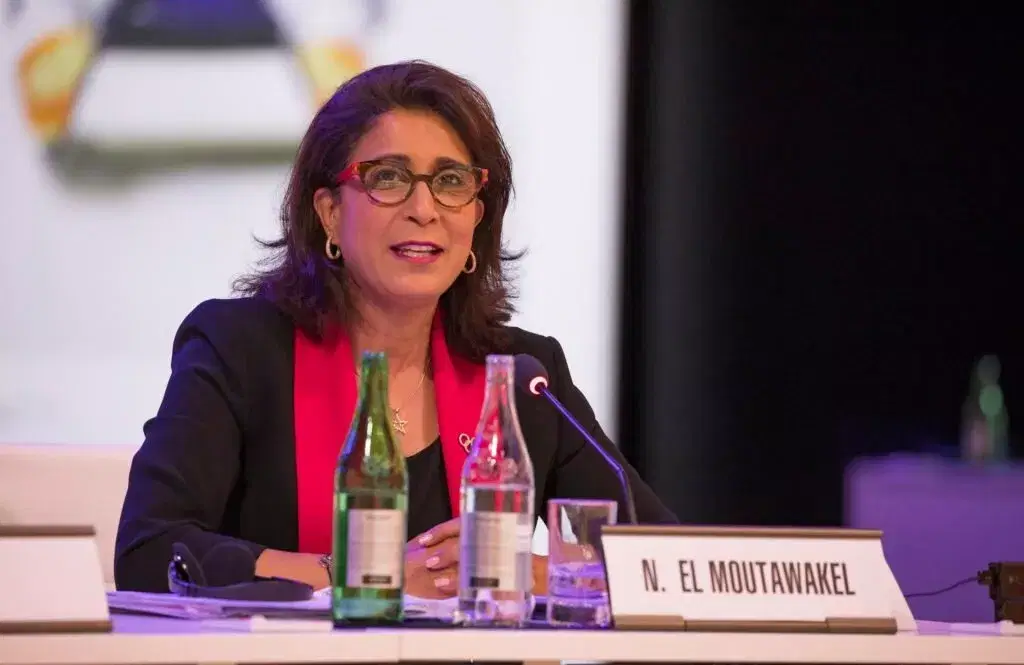 King Hassan II of Morocco called El Moutawakel to congratulate her on this historic feat. He declared that every girl born on the day of her victory would be named in her honour.
She also shattered various beliefs among people. Many thought that an Arab woman wasn't good enough to run at the Olympics, let alone claim a Gold medal.
Admiration for P.T. Usha
Like several female athletes of that era, Nawal El Moutawakel had great admiration for India's P.T. Usha. She used to sit with her coaches and go over the tapes of Usha and other top athletes in her category.
"That day as much as I was happy for myself, I was sad for her because we come from countries where athletics is not that big. When she came fourth, I cried so hard. I really wanted her to be on the podium. I wanted to win, but I also wanted her to win along with me," she said during the Laureus World Sports Awards in 2011.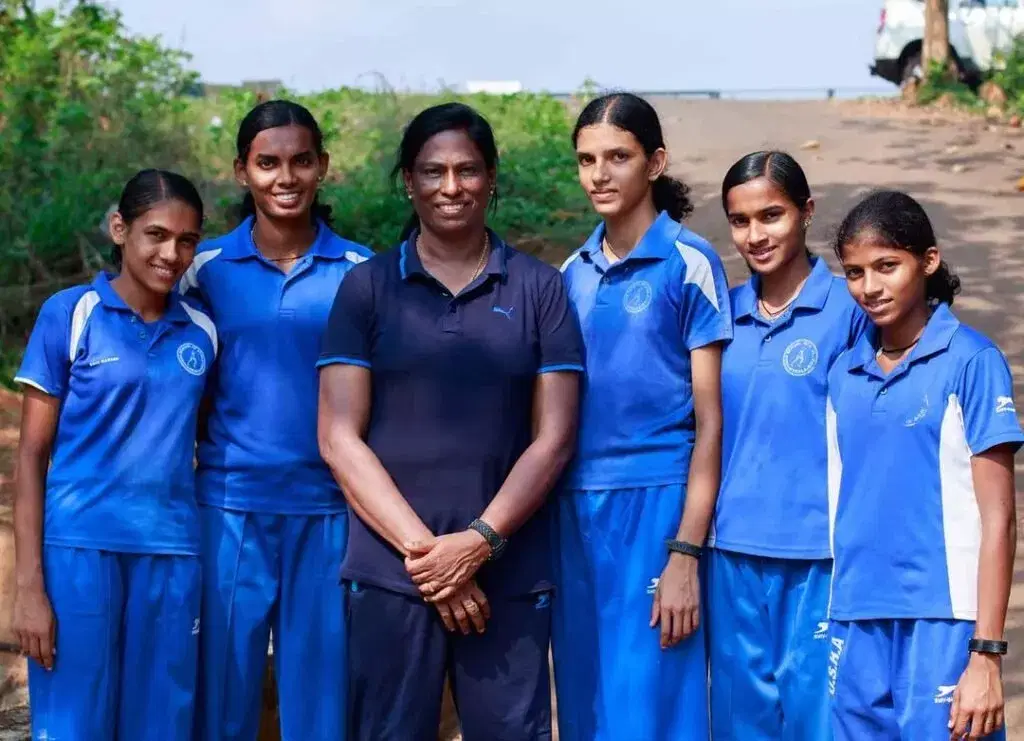 "She has done a lot for Indian athletics. I know that she created her own foundation to groom athletes. The work that she is doing is admirable," she continued. "Indian sports has proved that with a little help to athletes, they can do well. The women especially are doing very well."
Paving the way for the next generation
Further titles at the Universiade, Mediterranean Games, African Championships and Arab Championships followed before Nawal El Moutawakel decided to hang up her boots. But, she didn't stop there.
In 1993, she hosted a 5km run in Casablanca. It started with 100 women and within 10 years, the number increased to 30,000. She inspired several women such as Nezha Bidouane, Sarah Attar, Dalma Malhas and others. All of whom later went onto compete at the Olympics.
A pathway was created for many young girls not just in Morocco, but in several conservative Arab and Muslim states, whose women never attended Olympic Games earlier. She has gone onto become the Vice-President of the IOC, a UNICEF Goodwill Ambassador and the Minister of Sports in the cabinet of Morocco.
Nawal El Moutawakel is truly a trailblazer of the Arab world. One who carved the road to freedom with that lap in LA.
For more football updates, follow Khel Now on Twitter, Instagram and join our community on Telegram.