Tactical Analysis: Maurizio Sarri masterclass undermined by misfortune
By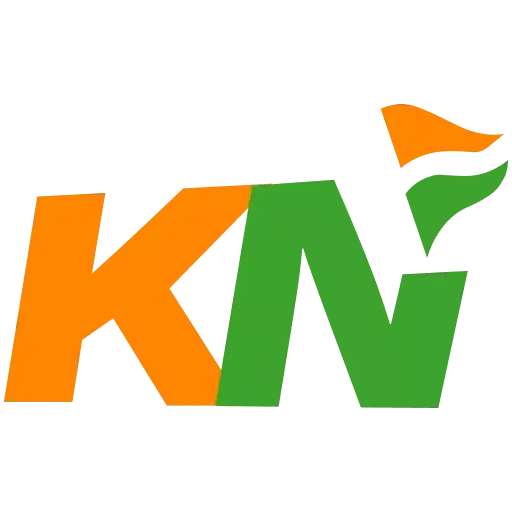 Khel Now
The Blues managed to up an efficient display holding the Cityzens to a nil-nil draw over 120 minutes but fell short in the penalty shoot-outs.
The entire week will be spent talking about how Kepa defied and shocked the entire world of football by refusing to come off as a substitute. With the scope for a lot of fingers to be pointed at many of the personnel, leaving a sense of bewilderment, frustration and anger. None would be angrier than Chelsea manager Maurizio Sarri whose orders Kepa very publicly ignored. Sarri's tenure at Chelsea FC so far may have had his flaws, but he has also been riddled with a series of misfortunes regarding things that haven't necessarily been in his control.
However, underneath those frenzy media friendly stories and conspiracy theories, Maurizio Sarri's quiet masterclass to keep Pep Guardiola's Manchester City at bay might quietly slip under the radar. Sarri, a manager known for his proactive approach to football and with the distinction of imposing his own, unique style of play showed the flexibility to adapt to situations and instead adopted a pragmatic approach against Manchester City. And who could blame him for it? It was only a few weeks ago that City hammered 6 goals past a helpless Chelsea.
It was all just a "big misunderstanding".

Maurizio Sarri on the incident with Kepa Arrizabalaga. pic.twitter.com/vLWGM8TJwC

— BBC Sport (@BBCSport) February 24, 2019
Organisation first for the Blues
Maurizio Sarri lined up his team in a 4-5-1. Eden Hazard played in a false 9 position, dropping deep and creating chances while taking players on. On his either flank, started Pedro and Willian who were asked to tuck deep into midfield in order to track back quicker and sort out offensive attention from City down the flanks.
Jorginho and N'Golo Kante also sat back deeper and Emerson started ahead of Marcos Alonso in a clear message of prioritising defence over attack from Sarri by maintaining a compact and disciplined structure.
It might seem like a 4-3-3 on paper, but in practice it was actually a 4-5-1
Stopping Manchester City from creating a central overload
In the 6-0 hammering, Chelsea had deployed N'Golo Kante and Ross Barkley in advanced positions. This left spaces and gaps down the centre and half-spaces for Kevin de Bruyne and the likes to attack into and Jorginho alone was incapable of taking care of defensive duties.
In the Carabao Cup final, Sarri asked Kante to drop deeper to partner Jorginho and those two pressed the City midfield frantically in order to prevent a central overload from where Guardiola's men usually take control of games.
David Silva was left isolated and considering the lack of space in the middle, Kevin De Bruyne was stretched out wide, thereby minimising their impact. Ross Barkley was direct and was responsible for containing Fernandinho on the night.
It is quite clear from the pass map how David Silva was isolated in the centre and how De Bruyne had to stray wide in order to find space
Attention to Bernardo Silva
Bernardo Silva ran riot in the previous meeting between the two sides and has been the best midfielder/winger hybrid in the Premier League in the books of many experts. Therefore, it goes without saying that dealing with him properly was absolutely essential.
Keeping this in mind, Sarri started with Emerson ahead of the defensively weaker Marcos Alonso. David Luiz also doubled down on Bernardo on a few occasions. Ross Barkley marked the offensive half-space and with Kante-Jorginho keeping Kevin de Bruyne quiet, his linkup with Bernardo Silva was affected.
ALSO READ
Since the 3-3 draw against Chelsea, David de Gea has developed incredibly- Peter Schmeichel
From the Vault: Top 10 Premier League games between Manchester United and Liverpool
Explainer: Why and how do clubs get transfer banned by FIFA in relation to the signing of minors?
Clear plan of hitting on transition
Maurizio Sarri, who has made a reputation of building out from the back slowly and getting to the opponent's box with patient passing chose to sit back and absorb pressure from Manchester City and hit them with fast transitions instead. The plan was to use the channels from Willian and Pedro with Ross Barkley providing directness by staying advanced in midfield and then trying to find Eden Hazard in the centre.
In the post-match conference, Guardiola admitted that he expected Chelsea to press high. Sarri decided not to do so because Guardiola knew well how to use Ederson's passing range in order to break the press and create numerical superiority with men being caught out of positions.
.@ManCity are just the fourth club to retain the League Cup in consecutive years. They've now won the competition six times – behind only @LFC (8). #EFL | @Carabao_Cup pic.twitter.com/hJdDvs5TQF

— EFL (@EFL) February 24, 2019
Positive subs after half time in order to introduce lethality to counters
In the second half, Maurizio Sarri subbed on Callum Hudson-Odoi, Gonzalo Higuain and Ruben Loftus-Cheek in order to impose his brand of 'Sarriball' a bit more and to take advantage of City's failure to exert themselves on top of the game.
The introduction of Gonzalo Higuain as a target man meant Hazard would revert back to the left wing and along with Hudson Odoi on the right, the flanks were designated as primary zones of access with the usage of pace. Bringing on Ruben Loftus-Cheek also meant the injection of more attacking intent in the centre of the park and he almost played Hazard through on goal had it not been for the offside flag.
With more luck on their side, Chelsea could have easily won the final and the newspapers would have focused on Sarri's tactical genius instead of the outrage over the Kepa incident and the uncertainties regarding Maurizio's job.
posted in :