Wrestling
Antim Panghal: Five things to know about Indian wrestler
By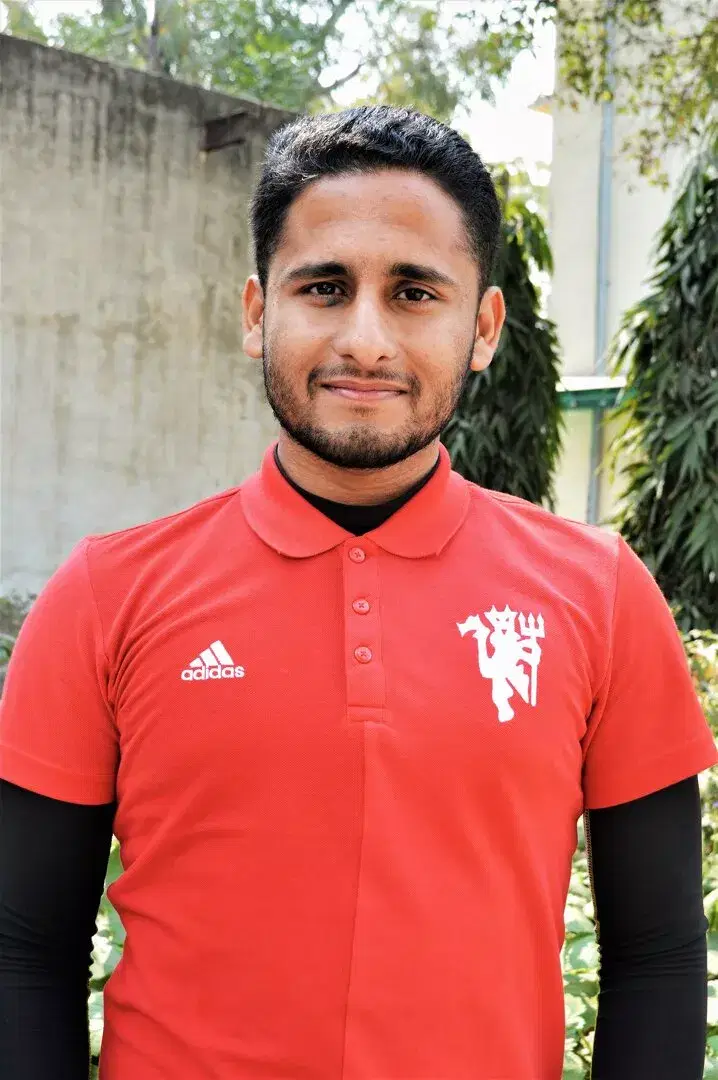 Waseem
She is one of the rising stars of Indian wrestling.
Antim Panghal is soon going to become a household name. The young Indian wrestler is showcasing her talent at the international level and bringing lots of pride to the country with her sensational performances. Sports have the tendency to give Indian women an outlet to break stereotypes and fight society's unrealistic demands to chart a path for themselves.
Antim Panghal is another name in the long list of female athletes who are setting high standards. They are delivering on the international stage and making an example of how Indian women are full of talent and potential. Over the years, players like Vinesh Phogat, Sakshi Malik and more have become popular with the Indian wrestling fans and Antim Panghal is set to take her place among the greats.
She is full of surprises and may become one of the finest female wrestlers India has ever seen. There is a lot to know about this fiery young grappler. Here are five things to know about Indian wrestler Antim Panghal:
First Indian woman to become U-20 World Champion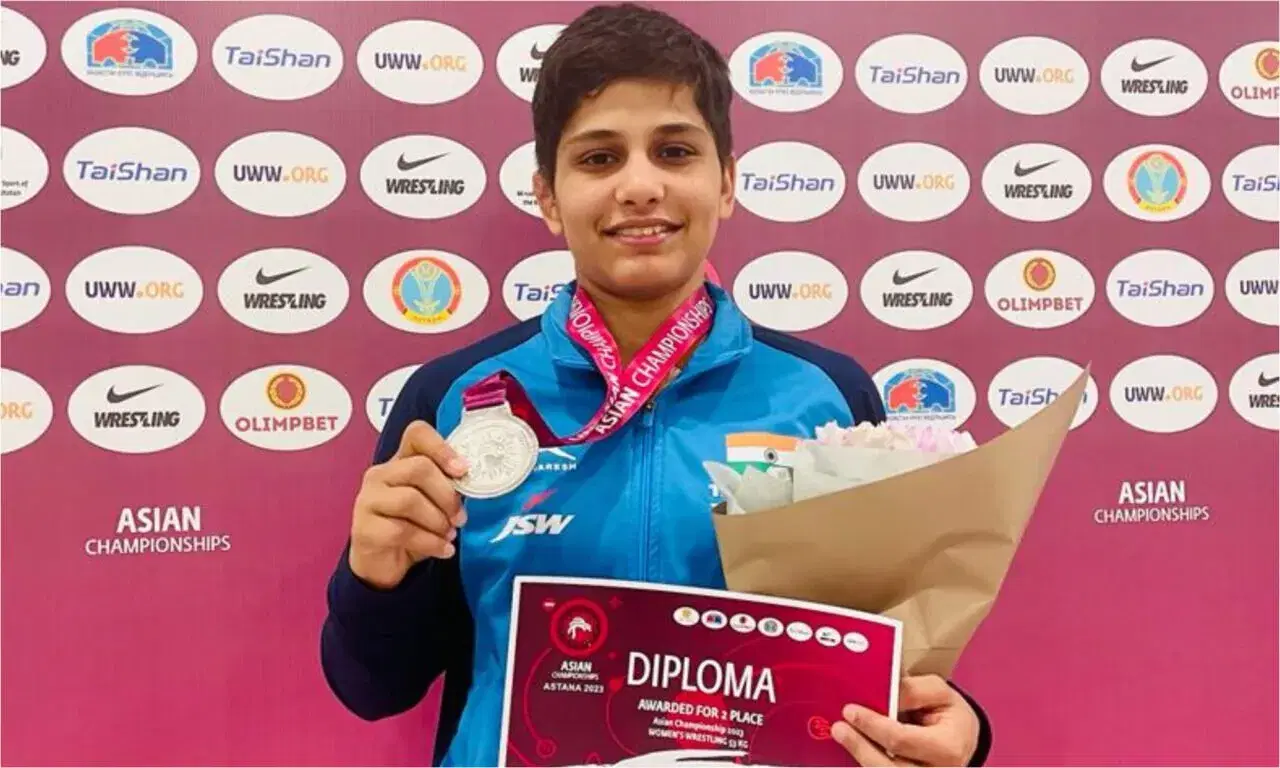 Antim Panghal holds the record for being the first ever Indian woman to become the U-20 World Champion. She was only 17 years old back then. She achieved this feat by defeating Kazakhstan's Atlyn Shagayeva by an 8-0 score at the U-20 World Wrestling Championship that took place in Sofia, Bulgaria
Silver medal winner at the 2023 Asian Wrestling Championships
Antim Panghal took part in the 2023 edition of the Asian Wrestling Championships. It was the first time that she was participating in the Asian Wrestling Championships. The 18-year-old conceded only one point on her way to the final in the tournament that took place in Astana, Kazakhstan.
While she lost in the final of the 53kg category to 2021 world champion Akari Fujinami of Japan, it was an impressive performance by the youngster nonetheless, one that got her a silver medal in the end.
Hails from Haryana
The state of Haryana in India is popular for not just producing wrestlers, but sportspersons in multiple fields. The region actively promotes sports for the youth and it is a gateway to prosperity and social mobility for youth coming from poor backgrounds.
Antim Panghal, who hails from the Hisar district of Haryana, is one of many high-profile Indian wrestlers who hail from the state. She has a strong foundation and an unrelenting will that enables her to better her opponents on the international stage.
Indian Sports Live Coverage on Khel Now
Competes in the 53kg category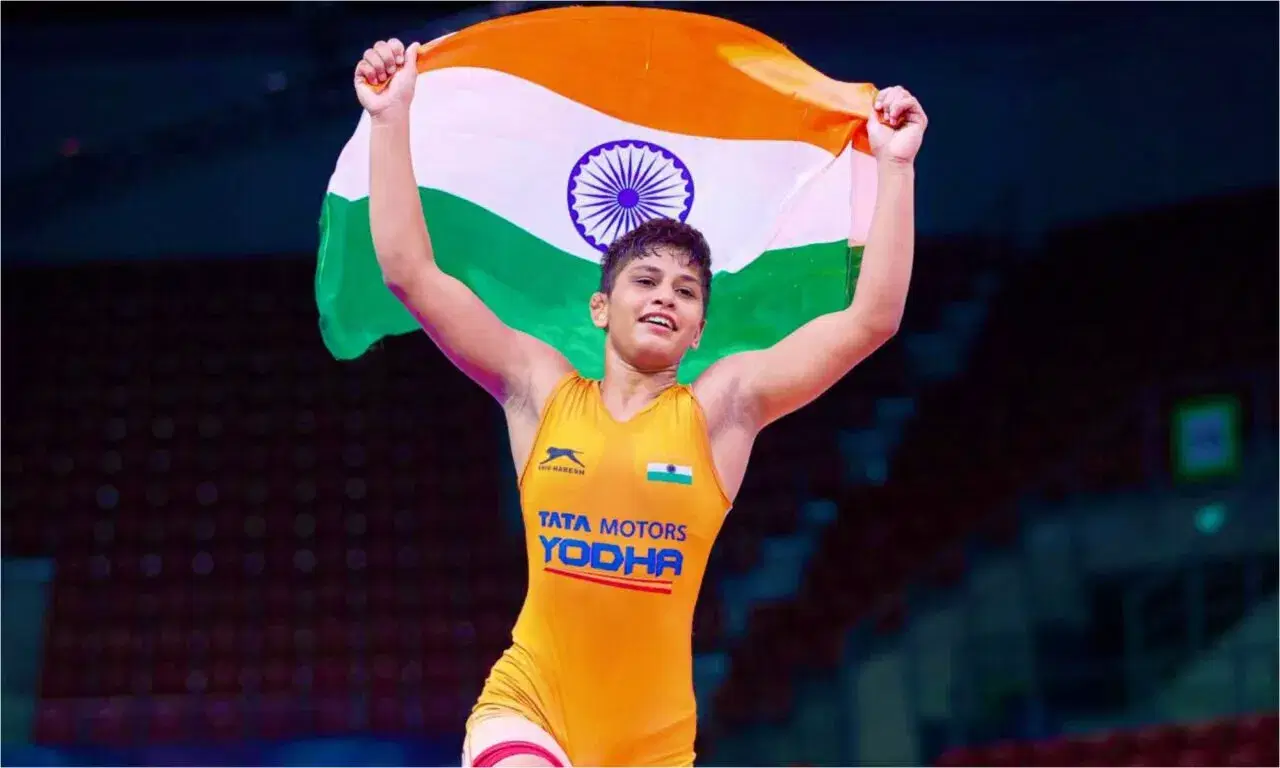 Antim Panghal is a versatile wrestler with a lot of moves in her locker. She relies on strength and mobility to better her opponents. She competes in the 53kg category of freestyle wrestling at the moment.
This category has brought her a lot of success. She won the Asian Championships silver in it. However, Vinesh Phogat, one of the best Indian wrestlers of all time, also competes in the same category. It will be interesting to see who gets the nod for the Paris 2024 Olympic Games between the two.
One of four sisters
Antim Panghal is the youngest of four sisters. Her parents were hoping for a boy instead. Unfortunate as that may be, it is a common practice in Indian households, a practice that needs to stop. Taking inspiration from the Phogat sisters, Antim's family made sure she received support from a young age.
As a result, Antim Panghal won the U-15 nationals in the 49kg category in Patna in 2018. She also went on to win the bronze at the Under 15 Asian Wrestling Championship in Japan in 2019. Thanks to the family's unrelenting support, Antim Panghal is on her way to becoming one of India's best female wrestlers.
For more updates, follow Khel Now on Facebook, Twitter, and Instagram and join our community on Telegram.