Wrestling
Olympic champion Neeraj Chopra reacts to protesting wrestlers being detained by Delhi Police
By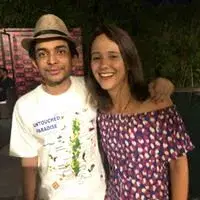 SouravGanguly
Several top wrestlers, including Vinesh Phogat, Bajrang Punia and Sakshi Malik, were forcibly detained.
Olympic and Diamond League champion Neeraj Chopra criticised the Delhi Police for the detention of wrestlers protesting against Wrestling Federation of India (WFI) president Brij Bhushan Sharan Singh. The Delhi Police, on Sunday (May 28), stopped and detained top Indian wrestlers Sakshi Malik, Vinesh Phogat and Bajrang Punia for alleged violation of law and order.
Chopra, who had earlier voiced his support for the wrestlers and called for swift action from the authorities, said that he was saddened to see the visuals of police pinning down the wrestlers forcefully.
"यह देखकर मुझे बहुत दुख हो रहा है | (I feel saddened to see this) There has to be a better way to deal with this," the current World No. 1 javelin thrower wrote on Twitter.
The wrestlers had organised a Mahila Mahapanchayat (women's assembly) and planned a protest outside the new parliament building during its inauguration on May 28 (Sunday). However, as they attempted to move towards the new parliament from their protest site Jantar Mantar, the wrestlers were detained by the Delhi Police.
Indian Sports Live Coverage on Khel Now
Reports suggested that the wrestlers were detained for violation of law and order and for breaching the security cordon. It was chaos at Jantar Mantar as the police shoved, pushed and dragged the wrestlers away into police buses while they were trying to break through the barriers. Videos on the internet showed also showed the police manhandling and forcefully dragging Vinesh Phoat and Sangeeta Phogat. After the videos went viral, criticism started pouring in from all over the country.
"All protesters were detained and forcefully boarded in buses by Police," Dependra Pathak, Special Commissioner of Police, Law and Order was quoted as saying by NDTV.. He added that the athletes were "detained for violating law and order," and assured that legal action would be taken "after an inquiry in due course of time".
The police also cleared the protest site at Jantar Mantar, where the wrestlers had been holding sit-in protest since April 23 against the Wrestling Federation of India (WFI) president Brij Bhushan Sharan Singh, who the wrestlers have accused of sexually harrasing and coercing several female athletes, including a minor.
Earlier, the Delhi police had tightened security around the protest site once the wrestlers announced their plans to host the Mahila Mahapanchyat on Sunday.
For more updates, follow Khel Now on Facebook, Twitter, and Instagram and join our community on Telegram.
posted in :