Wrestling
A list of Indian women medal winners at Asian Wrestling Championships
By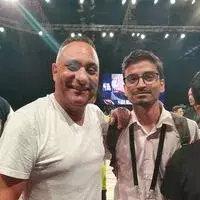 Gaurav Singh
The female wrestlers bagged a total of five medals from the tournament.
Indian wrestling contingent at the Asian Championships 2022 had many promising athletes. The female wrestlers were competing in the freestyle category against several top athletes from the continent. Post the conclusion of all the matches, Indian women wrestlers came away with five medals.
To put this into context, Indian women secured seven medals in the previous edition of the tournament. Having said that, there were several athletes that caught the attention thanks to their performances. Their display was promising but there will be many learnings that the athletes will takeaway.
Failing to bag a gold medal will certainly be a disappointment for female athletes at the tournament that took place in Mongolia. Regardless of the failures, here is a look at the female athletes that secured medals at the Asian Wrestling Championships 2022:
Bronze medal winners
Sushma Shokeen, Sarita Mor, and Manisha won bronze medals at the Asian Wrestling Championships for India. They did so in the 55kg, 59kg, and 62kg categories respectively. Sushma came up against eventual gold medal winner Umi Imai of Japan in the first match but succumbed to a loss. She beat Altyn Shagayeva of Kazakhstan and Sarbinaz Jienbaeva of Uzbekistan but lost to Ganbaataryn Otgonjargal of Mongolia to finish third on the podium.
Sarita Mor, contesting in the 59kg category was one of the favourites as she won gold last time. However, the World Championships bronze medallist settled for another bronze in the Asian Championships. Sarita secured wins over Dilfuza Aimbetova of Uzbekistan and Diana Kayumova of Kazakhastan to end third on the podium.
Finally, Manisha secured a bronze medal after winning over Ayaulym Kassymova of Kazakhstan and Lee Han-bit of South Korea in the repechage respectively. Nonoka Ozaki of Japan was the gold medal winner in this bracket. The Japanese domination was the undoing of several Indian athletes in women's freestyle.
Silver medal winners
Anshu Malik secured silver in the 57kg category in women's freestyle. She secured two wins over Shokhida Akhmedova of Uzbekistan and Danielle Lim of Singapore owing to technical superiority. However, she lost to Tsugumi Sakurai of Japan to settle for silver.
Radhika Jaglan was the second Indian to bag silver. She achieved it in the 65kg category. She secured three wins in her bracket but missed on the gold to Japan's Miwa Morikawa. The bout between the two ended 10-0 in the favour of the Japanese who won through technical superiority.
For more updates, follow Khel Now on Twitter, Instagram and join our community on Telegram.