Hangzhou 2022 Asian Games
Where and how to watch Hangzhou Asian Games 2023 live in Malaysia?
By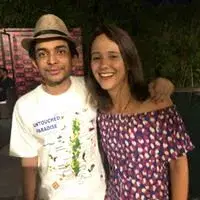 SouravGanguly
(Courtesy : The Times of India)
The South East Asian country has won a total of 312 medals in the history of the Games.
The Hangzhou Asian Games 2023 is just a day away from the official start. This will be the 19th edition of the competition and is scheduled to be held from 23 September to 8 October 2023 Hangzhou, Zhejiang Province, China. The quadrennial extravaganza was originally scheduled to take place from 10 to 25 September 2022, however on 6 May 2022 the Games were postponed by a year due to the COVID -19 pandemic.
The Hangzhou Sports Park stadium will serve as the main venue. This mega tournament will host 481 events in 40 sports across 61 disciplines. Moreover it will feature the best of the athletes from Asia hunting for ultimate glory. A total of 45 nations who are part of the National Olympic Committee (NOC) and are members of the Olympic Council of Asia are expected to send delegations.
Official slogan of the Asian Games, "Heart to Heart," was announced on 15 December 2019 to mark 1,000 days before the opening ceremony. The slogan is intended to symbolize the connectivity that the Asian Games create between the countries of Asia. The inaugural ceremony is supposed to take place on September 23rd and will be directed by Sha Xiolan. Coincidentally Xiolan was also one of the assistant director of the opening and closing ceremonies of the 2022 Winter Olympics in Beijing.
The excitement around this mega event is palpable all across Asia and as such Malaysia is also not far behind in showing their support for their athletes.
Indian Sports Live Coverage on Khel Now
When and where is Hangzhou Asian Games 2023 scheduled to take place?
The Asian Games 2023 is set to take place in Hangzhou, China, from September 23rd to October 8th, with some sports like football, volleyball, table tennis, and cricket commencing on 19th September, 2023.
Where and how to watch the live telecast of Hangzhou Asian Games 2023 in Malaysia ?
In Malaysia, the Asian Games 2023 can be telecasted on both free-to-air RTM as well as the satellite broadcaster Astro.
Where and how to watch the live streaming of Hangzhou Asian Games 2023 in Malaysia?
The live streaming of Hangzhou Asian Games 2023 will be available on the Astro Network.
For more updates, follow Khel Now on Facebook, Twitter, and Instagram; download the Khel Now Android App or IOS App and join our community on Telegram.