Hangzhou 2022 Asian Games
Sunil Chhetri set to become third Indian to captain in two Asian Games
By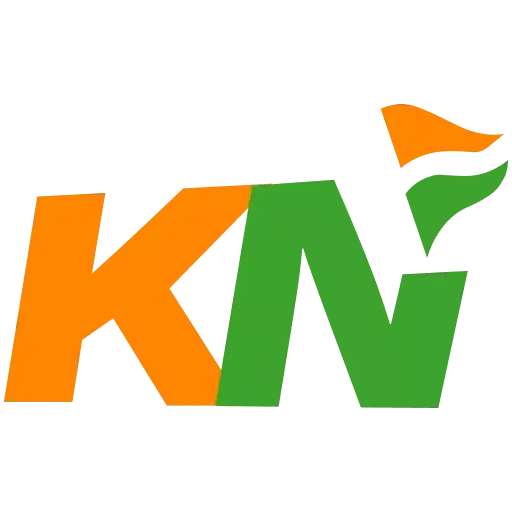 Khel Now
India kick off their Asian Games campaign on September 19.
When India took on Indonesia in the first round of the 1951 Asian Games in Delhi, perhaps nobody realised it would be the start of a very special relationship between Indian football and the continental games. Two golds and one bronze medal later, India gear up to play their 57th match at the Asian Games, the first in nine years, against hosts China in the opening fixture at Hangzhou 2022 at the Huanglong Sports Centre Stadium on Tuesday, September 19, 2023, at 17:00 IST.
While six teams participated in the inaugural games in the Indian capital, Hangzhou will have 21 participants battling for the podium. India are also joined by Bangladesh and Myanmar in Group A, with the top two sides and four best third-placed teams progressing to the round of 16. If the star of the show in 1951 was Sahu Mewalal, who netted in each of India's three wins for the gold, the spotlight will be on Sunil Chhetri this time, as he becomes only the third Indian to captain the team in two Asian Games (2014 and 2022). Sailen Manna (1951 and 1954) and Bhaichung Bhutia (2002 and 2006) are the other two.
The likes of Chhetri and Sandesh Jhingan, who were part of the Incheon 2014 squad, know exactly how different of a deal Asian Games football is. You're not just representing the national football team, you're representing the entire India's sporting fraternity. The experience of living in the Asian Games village, with more than 600 fellow Indian athletes across 34 sports, is something unmatchable, which the other 20 Indian football team players will experience for the first time.
Legendary forward Inder Singh, who scored in the 1966 Asian Games in Bangkok, says, "I played domestic football with distinction for nearly 25 years, but I still cherish every moment of my international career. I strongly believe that nothing gives a footballer greater pleasure than playing for the country; the blue jersey is one memento that every sportsperson wants to display proudly in his or her living room.
"In my career, I always felt that playing in the Asian Games was one of the biggest achievements of my life. Tomorrow, when the Indian team plays their first match against China PR, I will sit in front of the TV to savour every moment of the proceedings," Inder excitedly adds.
Jo Paul Ancheri had the proud honour of donning the India blue at two Asian Games – Bangkok 1998 and Busan 2002. The striker says, "I am hoping that in these Asian Games, the Indian team will come up with some surprises. It is simply because all the players will be motivated and determined to prove their mettle for the National Team. As a former footballer who played both domestic and international football for a long time, I know the difference. I always thought that playing for the country was like being a part of history. During my career, I always remained a top club footballer for the entire season, but those two weeks in between with the National Team gave me the greatest pleasure."
AIFF Secretary General Dr Shaji Prabhakaran said, "Asian Games has an emotional connection with fans across India and, thus, in our four-year strategic plan for the next Asian Games, we have already factored in how we are going to prepare a team to be there. With long-term planning, we can be best prepared for the Asian Games."
Facing the hosts in the first game is always a great challenge. Matches in Group A will come thick and fast, with clashes against neighbours Bangladesh (September 21) and Myanmar (September 24) next in line. Time isn't exactly India's friend at the moment, but if there's someone who can get the best out of the team in demanding situations like these, it's head coach Igor Stimac.
"There is no reason to waste time now. We need to focus on what can be done in the next two days until the kick-off to do everything possible within our power to open the tournament with a good fight. And very importantly, we need to prepare the wide picture of the tournament because we have three games. I am going to ask the players to play to the best of their abilities, and I will try to help them achieve that," said Stimac.
Sharing his thoughts on the Chinese team, the Croatian said, "They have been preparing this team for a long time. Since March this year, they've played four tough and good-quality games against strong opponents, losing three and winning one. Mostly they prefer a 4-4-2 system, which might change to a 3-4-3 occasionally. They have three senior players who are really important to them. So, it will be tough because they've invested a lot in this team, especially because they are hosting the Asian Games.
"No tournament is a formality for me, neither the players. There is a possibility to qualify from the group, but to do that, some luck needs to be on our side also, and the goal is for the boys to give their best performances of their lives," Stimac added.
Indian Men's Team's Group A fixtures at the 19th Asian Games:September 19: China vs India (17:00 IST)September 21: India vs Bangladesh (13:30 IST)September 24: Myanmar vs India (17:00 IST)
Watch all matches live on the Sony Sports Network and Sony LIV.
For more updates, follow Khel Now on Facebook, Twitter, Instagram, Youtube and join our community on Telegram.
posted in :