Badminton
Lee Zii Jia's career in numbers: Records, stats, and titles
By
Shivam
The 25-year-old is the second Malaysian to win a BWF World Tour men's singles title since Lee Chong Wei.
Lee Zii Jia is the most noteworthy men's singles talent produced by Malaysian badminton since the retirement of the three-time Olympics medalist Lee Chong Wei. The 25-year-old broke into the senior badminton scenes in the year 2016. And the 2022 men's singles Asian champion hasn't looked back ever since, going on to make himself one of the top 10 players in the men's singles badminton world.
While Malaysian badminton is known for its doubles talents, Lee Zii Jia is a pleasant outlier for the Badminton Association of Malaysia, even if we do not overlook the topsy-turvy relationship between the player and the board in the recent past. Lee Zii Jia ensured that the poor Tokyo Olympics 2020 outing is looked past by the board and the fans by medalling in major tournaments in 2022. And he has started the 2023 season in a promising manner, which, of course, includes his performances in the ongoing Sudirman Cup 2023.
Lee Zii Jia may not be the second coming of the great Lee Chong Wei, but he has done enough to put Malaysia on the world map of men's singles badminton once again. And with the likes of Aaron Chia-Soh Wooi Yik, Ong Yew Sin-Teo Ee Yi and Pearly Tan-Thinaah Muralitharan, Malaysian badminton looks set to get back to the highs of the Rio Olympics in Paris next year.
Lee Zii Jia's BWF World Tour Titles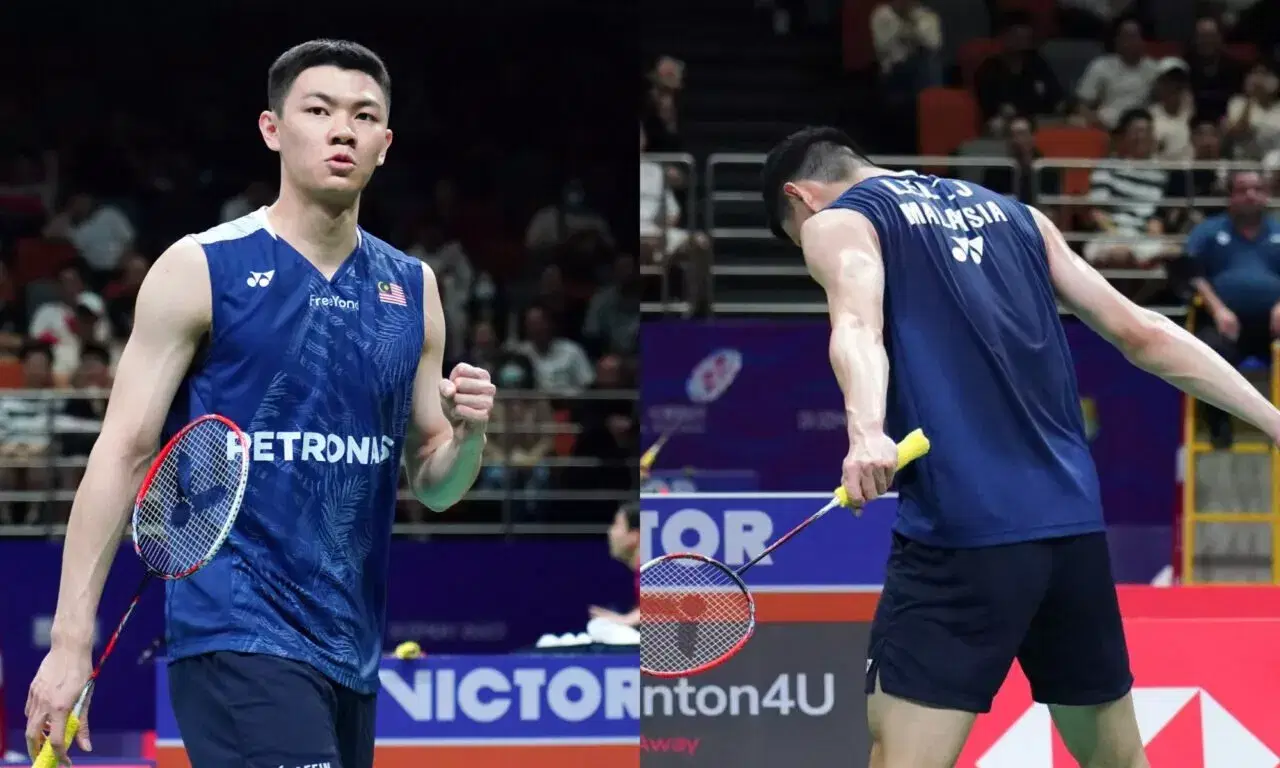 Super 300
2018 Chinese Taipei – Winner
2018 Korea Masters – Runner Up
2021 Hylo Open – Runner Up
2022 Thailand Open – Winner
2022 Denmark Open – Runner Up
2021 All England Open – Winner
BWF International Challenge/Series
2016 India International Series – Runner Up
2017 Polish International – Winner
Lee Zii Jia's Other Major Titles
2022 Badminton Asia Championships – Gold
2021 Sudirman Cup – Bronze
2022 Badminton Asia Mixed Team Championships – Gold
2020 Badminton Asia Mixed Team Championships – Silver
2018 Badminton Asia Mixed Team Championships – Bronze
Lee Zii Jia's Other Achievements
First Malaysian badminton player to be featured on a Times Square billboard.
Ranked World No. 2 (highest-ever ranking for him) on 25 October 2022.
Sixth Malaysian men's singles player to win the Asian Championships title.
Has one gold (2019 edition) and two silver medals (one each in the 2017 and 2019 editions) at the South East Asian Games.
Has a silver and a bronze medal at the World Junior Championships 2016.
For more updates, follow Khel Now on Facebook, Twitter, and Instagram and join our community on Telegram.