Indian Basketball
U-16 Saba Qualifiers & FIBA U-18 3*3 World Cup: India squad, fixtures, live streaming details
By

Kevin Somani
The young Indian cagers qualified for 3*3 World Cup for the first time on merit.
The FIBA season is in full swing with the commencement of the FIBA Basketball World Cup 2023. For the next four days, the Indian U-16 and U-18 basketball team will play in the South Asian Championships (Saba Qualifiers) and U-18 3*3 World Cup respectively. Although India hasn't qualified for the FIBA Basketball World Cup, the international games haven't stopped yet. From a very optimistic start under the new leadership at the FIBA Pre-Olympic Qualifiers in Syria, the attention now turns to youth basketball tournaments.
U-16 Asian Basketball Championship – SABA Qualifiers
Commencing today (July 29th), the U-16 boys' team are set to participate in the SABA Qualifiers taking place in Sri Lanka. This qualifying tournament will be under a new coaching setup. Unlike the previous outing, where the team was led by coach Veselin Matic and assistant coach Mohit Bhandari, Ram Kumar and Asad Ullah Khan will coach this year's team.
India's squad for SABA Qualifiers
Adavan Chellam, Ankush, Aryan Sharma, Mirthul Vel Dhanasekhar, Divyansh Sisiodiya, Harjeet Singh, Kalayil Joby, Kailash Bishnoi, Lavish Chaudhary, Lokesh Kumar Sharma, Tajinderbir Singh, Mohit Jogchand.
Before leaving for Sri Lanka, the team had a practice camp at NBA, Indore. India's inaugural match is slated against the Maldives is scheduled for August 29 (Tuesday) at 6 PM IST. Following that, they will face hosts Sri Lanka on August 30 (Wednesday). The grand finals are scheduled for August 31 (Thursday).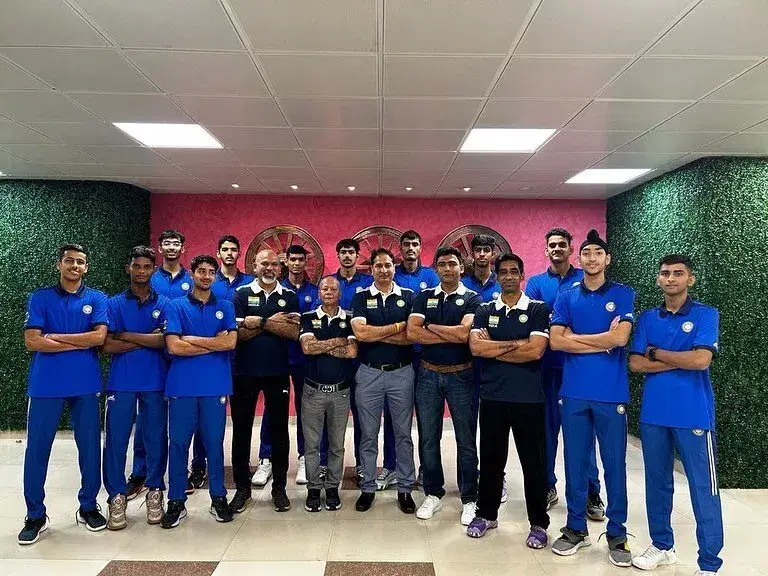 Lavish Choudhary will lead the team in this tournament. He was part of the U-16 team that finished fifth at the Asian Championship last year. His teammates Lokendra Singh, Kushal Singh, Harsh Dagar and Jaideep Rathore are flying to Hungary for the U-18 FIBA 3*3 World Cup.
Where and how to watch live streaming and broadcast of SABA Qualifiers in India?
Fans can watch the live streaming of SABA Qualifiers on ThePapare.com YouTube channel. Unfortunately, there isn't any broadcast available.
FIBA U-16 SABA Qualifiers Results
India beat Maldives (90-34)
India beat Sri Lanka (113-54)
Final – India vs Sri Lanka
U-18 3*3 World Cup
The key performers and part of the next-gen basketball players Lokendra 'Loki' Singh, Kushal Singh, Harsh Dagar and Jaideep Rathore are all set to represent India in the U-18 3*3 World Cup in Debrecen, Hungary.
Dagar was part of the senior men's team at the recently concluded Asian Pre-Olympic Qualifying Tournament Asia. All the players have been part of the senior national team at least once and were the key players in the team's run at the U-16 Asian Championship last year.
India's squad for FIBA U-18 3*3 World Cup
Harsh Dagar, Jaideep Rathore, Kushal Singh, Lokendra Singh.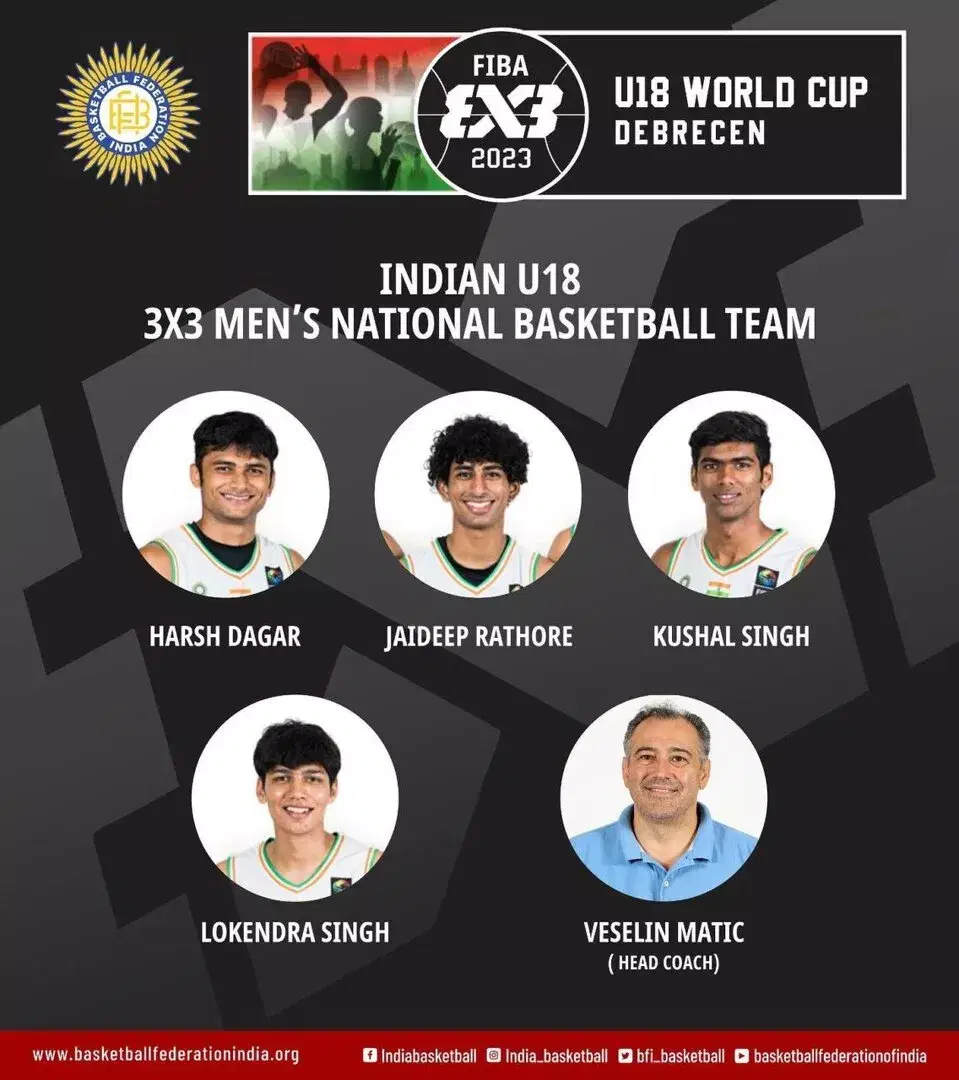 It is possible that due to the clash of schedules, Coach Matic has opted to be with the 3*3 team and hand over the U-16 coaching duties to Ram Kumar.
Returning to the tournament, India will play in the World Cup after they sealed the spot by coming second at the U-17 3*3 Asia Cup 2022 in Kuala Lumpur, Malaysia. Their prior display demonstrated remarkable strength. They topped Pool B, competing against New Zealand and Uzbekistan. Progressing into the brackets, they secured a convincing 21-9 victory over Jordan, followed by another close win against Chinese Taipei with a score of 21-20. However, the finals did not go their way as they lost to Japan 21-17.
In Pool D, the 13th-seeded India kick off with a game against Ukraine at 9:25 PM on August 30, followed by a match against Latvia at 12:40 AM a day later. Wrapping up their final pool games, the team will go up against Israel at 9:25 PM on September 1 and Kyrgyzstan at 12:40 AM on September 2.
If India finishes at least second, they'll face the teams from Pool B, which has second seeds Estonia and seventh seeds Brazil. The quarter-finals will be on September 3 at 7:05 PM or 8:30 PM IST.
Where and how to watch live streaming and broadcast of FIBA U-18 3*3 World Cup in India?
All matches will be live streamed on Courtside 1891 and possibly on FIBA's YouTube channel. Unfortunately there isn't any broadcast available.
For more updates, follow Khel Now on Facebook, Twitter, and Instagram and join our community on Telegram.
posted in :