ICC Cricket World Cup 2023
Top 5 fastest centuries (100) by Indian batsmen in ICC Cricket World Cup
By

Sagar Paul
KL Rahul holds the record for fastest century by an Indian batsman in ICC Cricket World Cup.
On the grand stage of international cricket, Indian batsmen have consistently dazzled fans with their extraordinary skills. These unforgettable moments have captivated cricket enthusiasts worldwide. Within the ICC Cricket World Cup, there have been instances of lightning-quick centuries where Indian cricketers sprinted to the coveted 100-runs mark in breathtaking fashion.
In India's ODI cricket history, we all know Virat Kohli holds the record for hitting the fastest century in 52 balls. But have you ever wondered which Indian batsman has hit the fastest century in ICC Cricket World Cup and in how many deliveries? Let's find it out!
Here are the top 5 fastest centuries by Indian batsmen in ICC Cricket World Cup:
5 – Virender Sehwag – 81 balls vs Bermuda, 2007 :
Virender Sehwag achieved his fastest World Cup century in just 81 balls during India's match against Bermuda in the 2007 Cricket World Cup. In a dominating performance, India posted a massive total of 413 runs for the loss of 5 wickets, while Bermuda could only manage 156/10 in 43.1 overs, resulting in a resounding 257-runs victory for India. Sehwag's explosive innings saw him score 114 runs off 87 balls, which included an impressive 17 fours and 3 sixes, showcasing his aggressive and dynamic style of batting.
4 – Kapil Dev – 72 balls vs Zimbabwe, 1983 :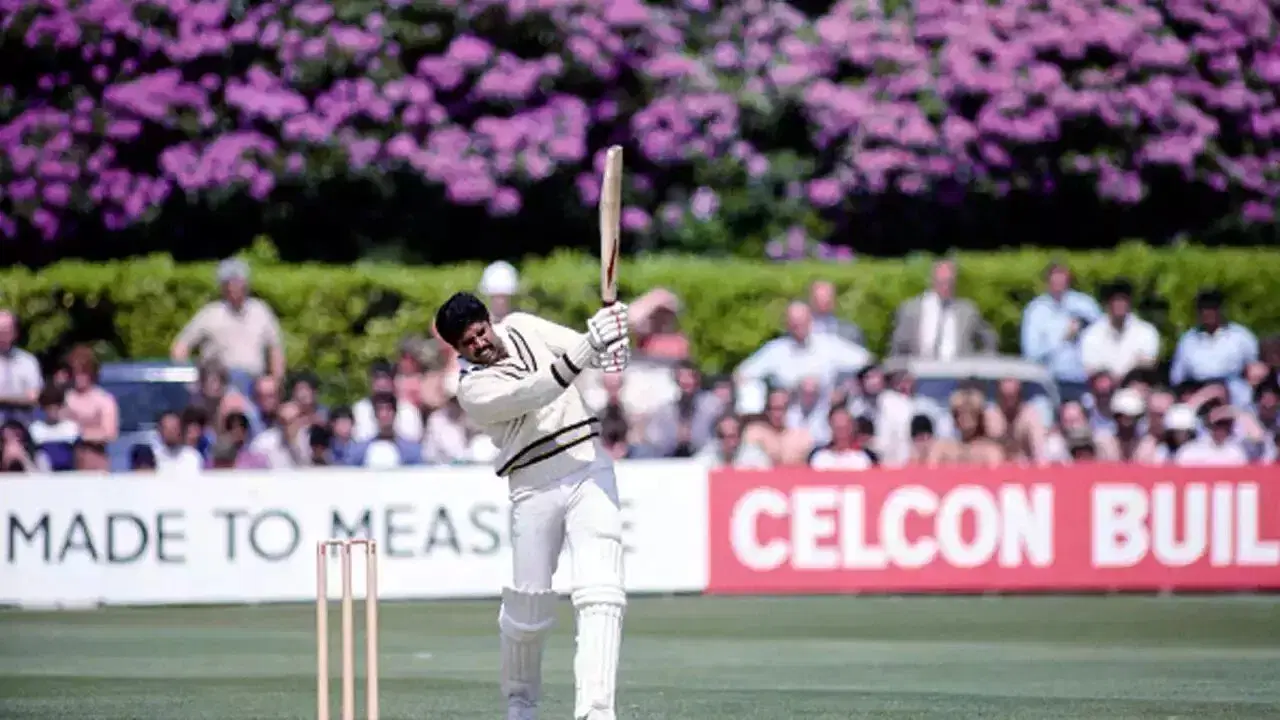 Kapil Dev's remarkable century, completed in 72 balls, is etched in cricket history during India's match against Zimbabwe in the 1983 Cricket World Cup. In this match, India were 17/5 when the captain Kapil Dev came to bat and rescued India hitting the first ever ODI century by any Indian batsman.
India compiled a total of 266 runs for the loss of eight wickets, while Zimbabwe, putting up a spirited performance, managed 235 runs before losing all their wickets. India emerged victorious with a 31-runs victory. Kapil Dev's heroic innings stood undefeated at 175 runs, achieved in 138 balls, featuring an impressive array of 16 fours and 6 sixes. This iconic performance played a significant role in India's success in that historic tournament.
3 – Shreyas Iyer – 67 balls vs New Zealand, 2023: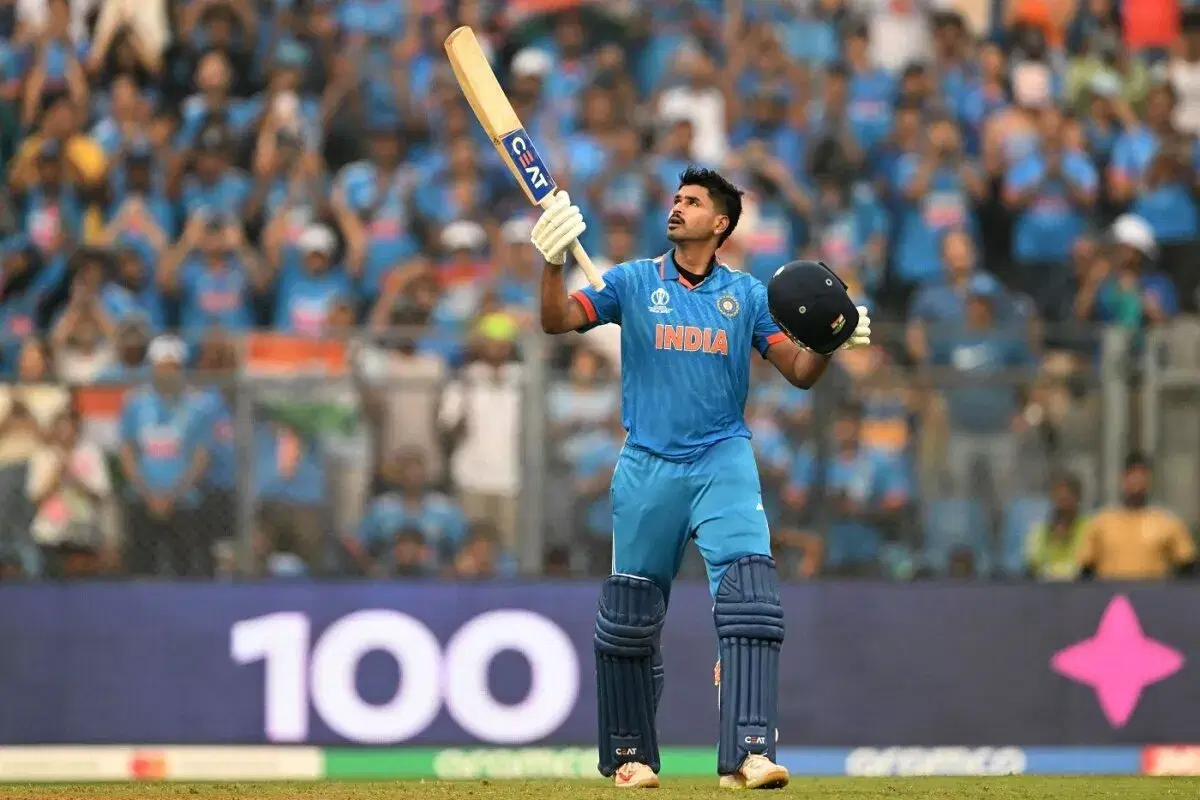 In the 2023 ICC Cricket World Cup semi-final versus New Zealand, Shreyas Iyer's exceptional performance unfolded as he notched up a century in a mere 67 balls – marking the third fastest century by an Indian in World Cup history. His aggressive yet skillful batting continued to shine as he accumulated a total of 105 runs off 70 balls, featuring 4 fours and 8 sixes, achieving an impressive strike rate of 150.
Iyer's substantial contribution played a pivotal role in India's commanding total of 397-4.
2 – Rohit Sharma – 63 balls vs Afghanistan, 2023 :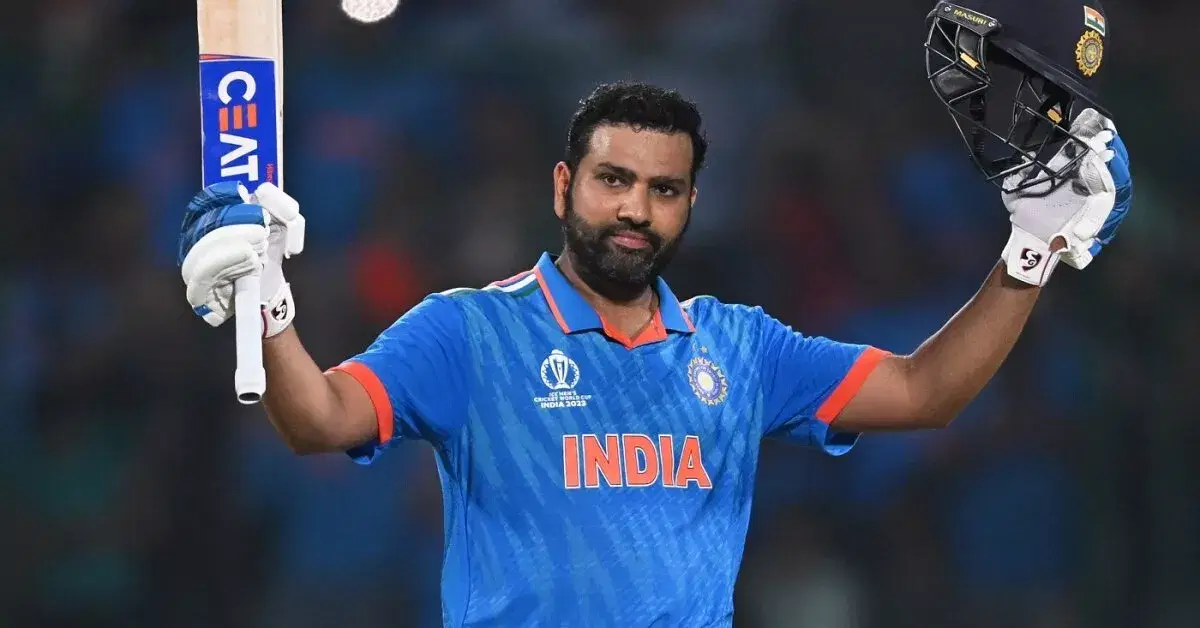 Rohit Sharma's quickest World Cup century, completed in just 63 balls, was achieved against Afghanistan in the 2023 Cricket World Cup. In that match, Afghanistan posted a total of 272 runs for the loss of 8 wickets in their 50 overs, but India secured a commanding 8-wickets victory by successfully chasing down the target in just 35 overs. Rohit Sharma's blazing innings saw him score 131 runs off 84 balls, which included an impressive tally of 16 fours and 5 sixes.
1 – KL Rahul – 62 balls vs Netherlands, 2023: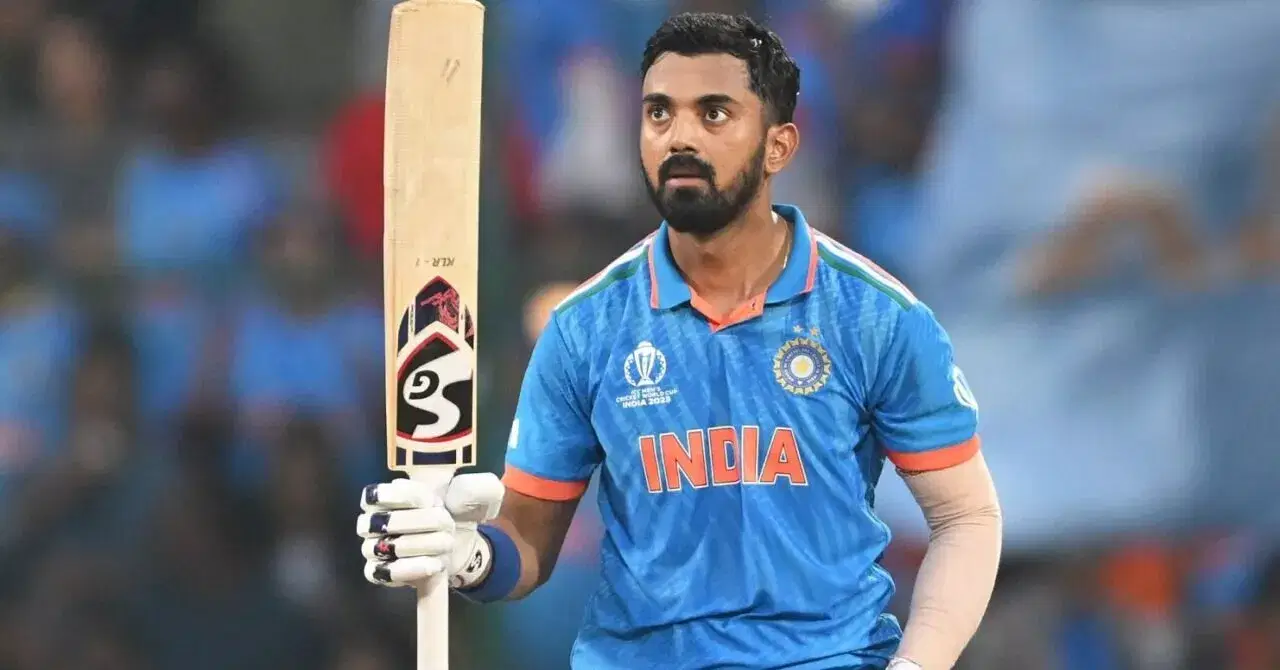 KL Rahul scored the fastest century by an Indian in ICC Cricket World Cup history during the 2023 group stage match against Netherlands in Bengaluru, surpassing Rohit Sharma's previous record. Earlier in the tournament, Rohit Sharma scored a 63-ball century against Afghanistan, breaking Kapil Dev's longstanding record. In Rahul's innings, he faced 64 deliveries, hitting 102 runs with 11 fours and 4 sixes, playing a crucial role in India reaching a substantial total of 410.
(All stats updated till 15th November, 2023)
For more updates, follow Khel Now Cricket on Facebook, Twitter, Instagram, Youtube; download the Khel Now Android App or IOS App and join our community on Whatsapp & Telegram.