All of them play integral roles for their respective nations.
The 2022 World Cup is set to begin on November 20th in Qatar. The FIFA World Cup is arguably the biggest and the most glorious competition in football. The 22nd edition (2022) of the World Cup holds a lot of significance. It is most likely the end of a beautiful era for many iconic footballers. Lionel Messi, Cristiano Ronaldo, Luis Suarez, Neymar Jr and many others are set to play their last World Cup (probably). However, unfortunately there are some players who will miss out on the winter World Cup because of injuries.
Here is the list of the top 11 players to miss the 2022 Qatar World Cup because of an injury.
11. Paul Pogba
Pogba is yet to make any appearance in the 2022-23 season for Juventus. The French star was ruled out of action due to a knee injury. But was expected to be back in time to make the World Cup squad for France. But Pogba picked up another hamstring injury during his injury rehab and is now set to miss the 2022 Qatar World Cup.
10. N'golo Kante
Kante is a different breed , a different type of player. He doesn't contribute much when it comes to goals and assists but runs the midfield alone. Kante is an engine for both Chelsea FC and the France team. With his seamless stamina , Kante performed well at the 2018 World Cup. He featured in all seven matches for France at the World Cup. N'golo even started in the final against Croatia with France winning 4-2.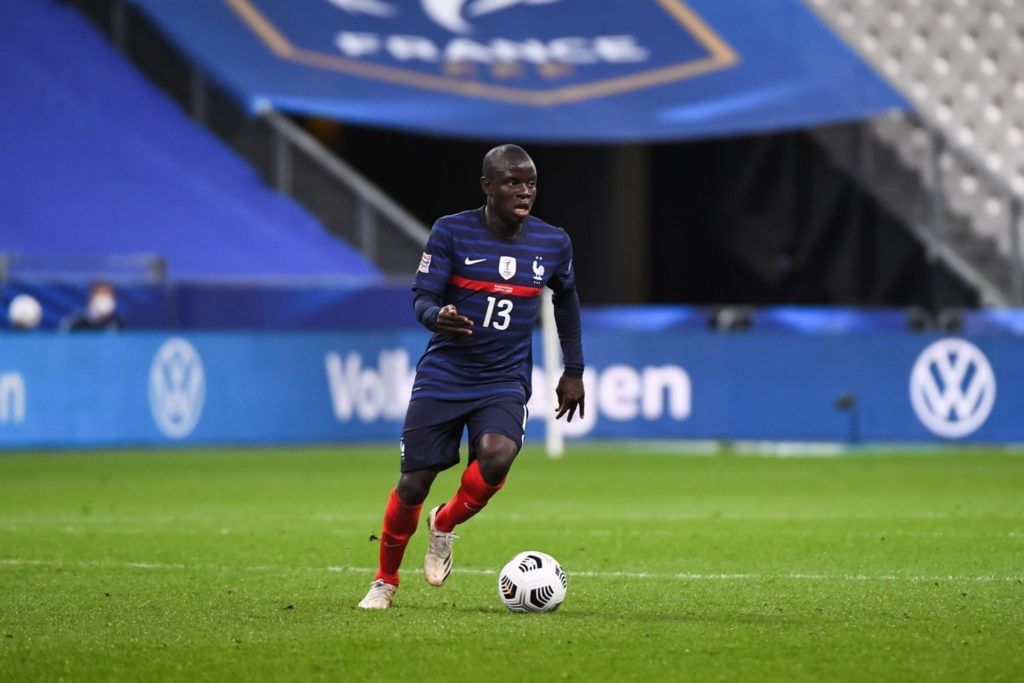 France will certainly suffer from the loss of a vital player like Kante. The midfielder has not played a game since Chelsea's draw with Spurs on August 14th. The hamstring injury has forced N'golo to be on the sidelines for four months.
9. Reece James
Every footballer dreams of representing their country in the World Cup. Reece James turned that dream into reality. However, a knee injury has ruled him out. After a win against AC Milan in the UEFA Champions League, Reece James stayed in Milan for a day. The surgeon then revealed to him that he cannot play for two months. With the World Cup just one month away , James is devastated but has not given up.
England manager Gareth Southgate has sent his squad list to FIFA but has not revealed anything to the public. With Kyle Walker also potentially out, England will miss out on two crucial right-backs.
8. Diogo Jota
Liverpool acquired Jota's contract after witnessing his talent and glamour. The 25-year-old has bagged many goals for Liverpool over the two seasons. In a very captivating win against Manchester City at Anfield, Jota's night ended in a horrible way. The forward suffered a serious calf injury which has ruled him out of the Qatar World Cup.
Diogo Jota was set to feature in his first ever World Cup. Moreover he was set to play a prominent role for Portugal alongside the likes of Cristiano Ronaldo, Bernardo Silva and others. As of now, the recovery process has begun but Diogo Jota is out for both Liverpool and Portugal until the year end.
7. Alexander Isak
The Swedish forward signed a deal with Newcastle United upto $67 million from Real Sociedad. Since then, he has only made three appearances because of a thigh injury. Alexander Isak made an instant impact on his debut scoring a goal against Liverpool. The striker also bagged another goal against Bournemouth. However, he encountered an injury while on international duty.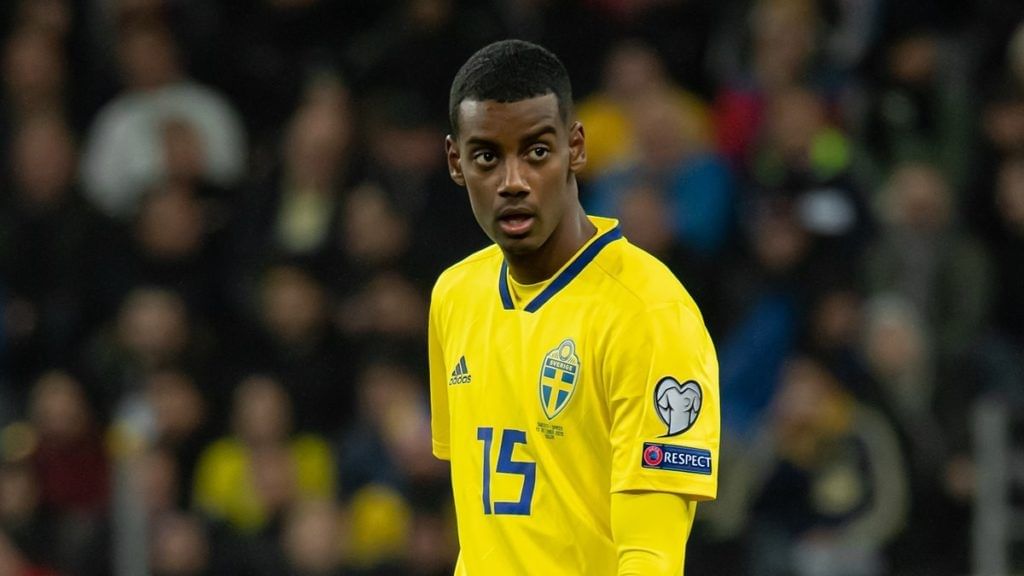 Newcastle manager Eddie Howe has confirmed that Isak suffered a thigh injury on international duty. The injury has ruled him out for the next two months.
6. Pedro Neto
The 22-year-old is a magician for Wolverhampton Wanderers. Pedro Neto has displayed his flair in the Premier League many times. Neto was set to feature in his first ever World Cup. However, he suffered an injury in the first half of a fixture against West Ham. Neto had suffered an ankle injury and will require surgery. Wolves issued a statement ruling out the 22-year-old.
Pedro has only played three games for Portugal scoring one goal. Neto, just like Jota, was looking to make an impact for Portugal. Even with the service of Cristiano Ronaldo, Portugal have not achieved much. Their best run in the World Cup was a third-place finish in 1966. Portugal reached the RO16 at the 2018 World Cup. After years and years, Portugal finally had many great players and a great team. However, the exclusion of Neto is expected to affect the squad.
5. Paulo Dybala
Dybala's last season with Juventus didn't end in the way he wanted. His performance at Juventus kept on deteriorating over the years. However AS Roma fans certainly gave a grand welcome to Paulo Dybala. Jose Mourinho pushed to sign the free agent on a three-year contract at the club. Dybala is back in form as he enters his prime. The 28-year-old has scored five goals and has two assists in eight appearances. He has also scored twice in three Europa League appearances for AS Roma.
After a return in form and consistency, Dybala was set to partner up with Angel Di Maria and Lionel Messi at the World Cup. He even scored a penalty against Leece to win the game for Roma. Dybala's penalty won Roma three Roma points but also saw him suffer an injury. A tear in the quads has now ruled out Dybala for 4-8 weeks. However, Argentina manager Lionel Scaloni has not ruled him out entirely. It is a race against time as Dybala looks to get fit for the World Cup.
4. Kyle Walker
Gareth Southgate has the best choice of players since England has many great players. However the major drawback comes in the right-back position where Reece James is ruled out. With Reece James ruled out for the World Cup, Kyle Walker's role for England became even more prominent and vital. Unfortunately, Walker is currently suffering from a groin injury but is likely to step up his recovery process quickly.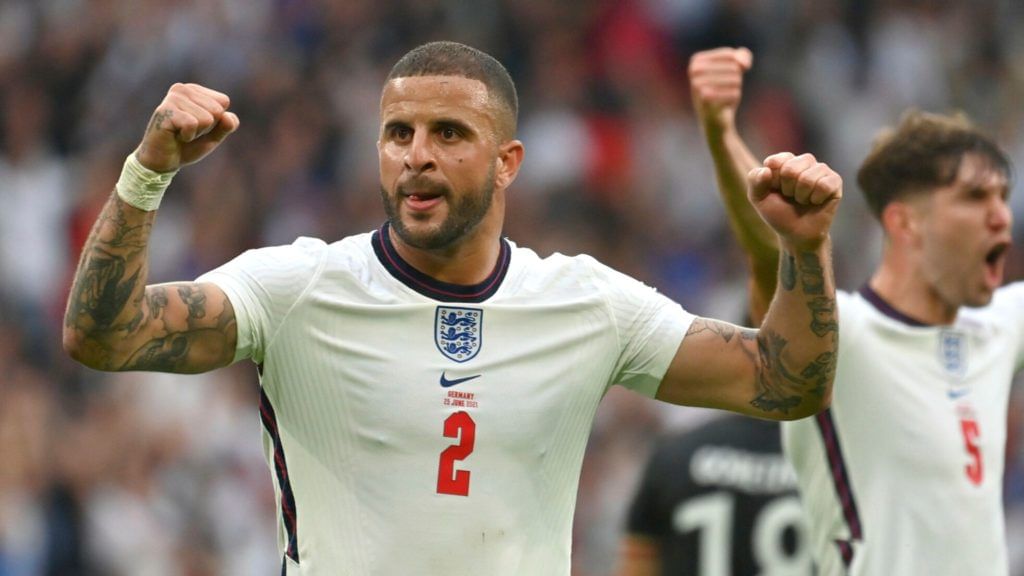 Kieran Trippier is now set to start in the right-back position however Southgate will choose Walker if he is close to match fitness. It is likely that the manager will pick Walker for the England squad even if he misses the opener against Iran.
3. Raphael Varane
In an important match against Chelsea FC , Manchester United performed well from the start. The backline held their own against the likes of Pierre-Emerick Aubameyang, Mason Mount and others. Unfortunately, Raphael Varane suffered an injury whilst attempting to intercept the ball.
Trending World Football Articles:
Varane left the pitch in tears after rolling his ankle in an attempt to stop Aubameyang from receiving the ball. France will definitely suffer defensively because of the absence of firstly Kante and now Varane.
2. Kalvin Phillips
Just like Paulo Dybala, Kalvin faces a race against time in order to get fit for the 2022 World Cup. Kalvin joined Manchester City from Leeds at the start of the season. The 26-year-old has played only a few minutes for Pep Guardiola this season. He is also yet to start a match for Manchester City. England do have many options especially in the midfield position but it is a dream ruined for Kalvin.
Southgate has already called up Phillips in the past. The midfielder has made a total of 23 appearances for England. Kalvin is facing a shoulder injury as of now, which implies that he will have to prove his fitness before November 20th.
1. Angel Di Maria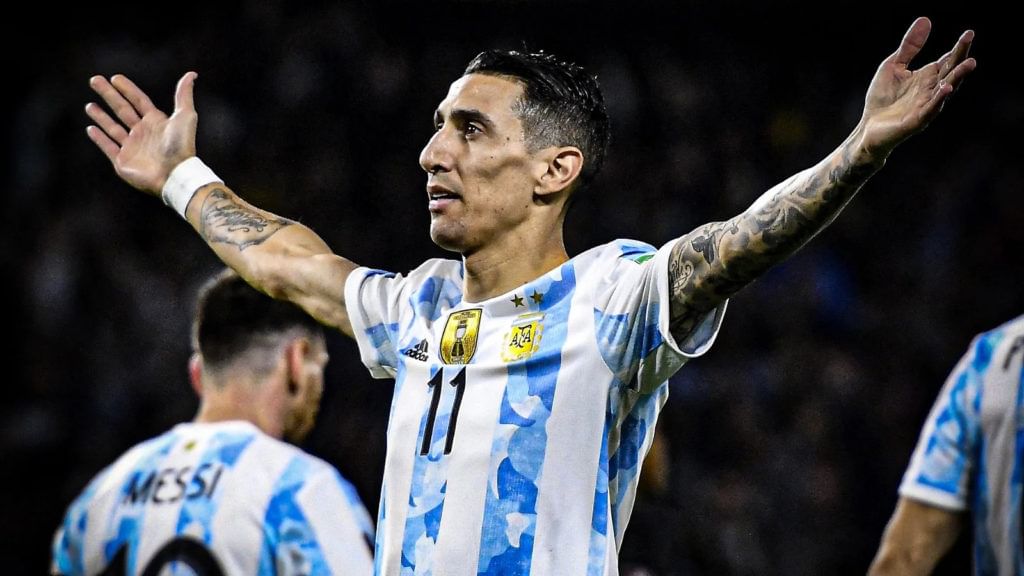 Juventus and Argentina winger will be out until early November. Di Maria has been a crucial player for Argentina over the years. He played a key role in the Copa America final scoring the winning goal. Di Maria picked up a low grade hamstring injury against Maccabi Haifa in the UEFA Champions League.
Fortunately for Argentina, Di Maria is expected to return to the squad in early November. Angel Di Maria is quite an underrated player of this generation. The winger has made 125 appearances for the Albicelestes scoring 25 goals and is looking to fulfil his dream of winning the World Cup.
For more updates, follow Khel Now on Facebook, Twitter, Instagram, Youtube and join our community on Telegram.