The French attacker was named man of the match in the Kolkata derby.
Hugo Boumous is one of the most well-known foreigners playing in India. Often considered to be one of the best players in the history of the Indian Super League, Boumous is known for his shooting abilities and an ability to link up play in the final third. He began his ISL journey with FC Goa in 2018. After a brief stay at Mumbai City, Boumous signed for ATK Mohun Bagan in 2021.
Since then, his performance at the club had been somewhat underwhelming. Knowing the potential of Boumous, the Mariners' faithful would be happy to see his performance on derby day. They would want him to continue in similar fashion for the rest of the season.
In light of this, let us take a look at how Hugo Boumous coming back to form will help ATK Mohun Bagan.
The Game Changer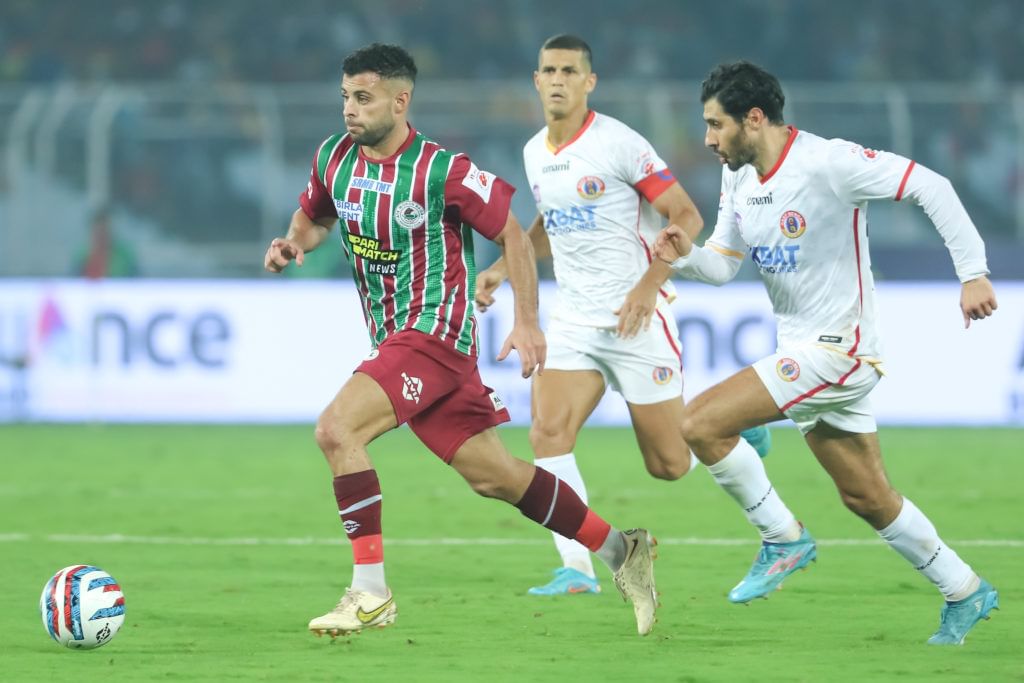 We all know what Hugo Boumous can do on the pitch. He has been in India since 2018 and made a name for himself playing here. His derby day heroics gave us a glimpse of his 'A' game as he turned the tides in favour of his club in the second half in just around 15 minutes. Thus, we can imagine how he will impact games once he reaches his old form in a full-fledged manner.
He possesses the potential to lead ATK Mohun Bagan's midfield in the attacking third and create problems for the opposition's defence. After the derby, fans will be keen to see Boumous continue with a similar momentum for the rest of the season.
Need for consistency
The signing of Hugo Boumous by ATK Mohun Bagan made their fans overwhelmed with joy. He was brought to the club with huge expectations of leading the side's midfield alongside Joni Kauko. The management brought him to aid them reach the ISL final a consecutive time last year and perform well in AFC tournaments. However, till date, he has not been able to fulfil any such expectation.
Moreover, even though he has shown his class in many games last season and the current one, consistency has been an issue. Hence, from this very moment Boumous needs to work hard to remain consistent.
Boumous looks compatible with Juan Ferrando's system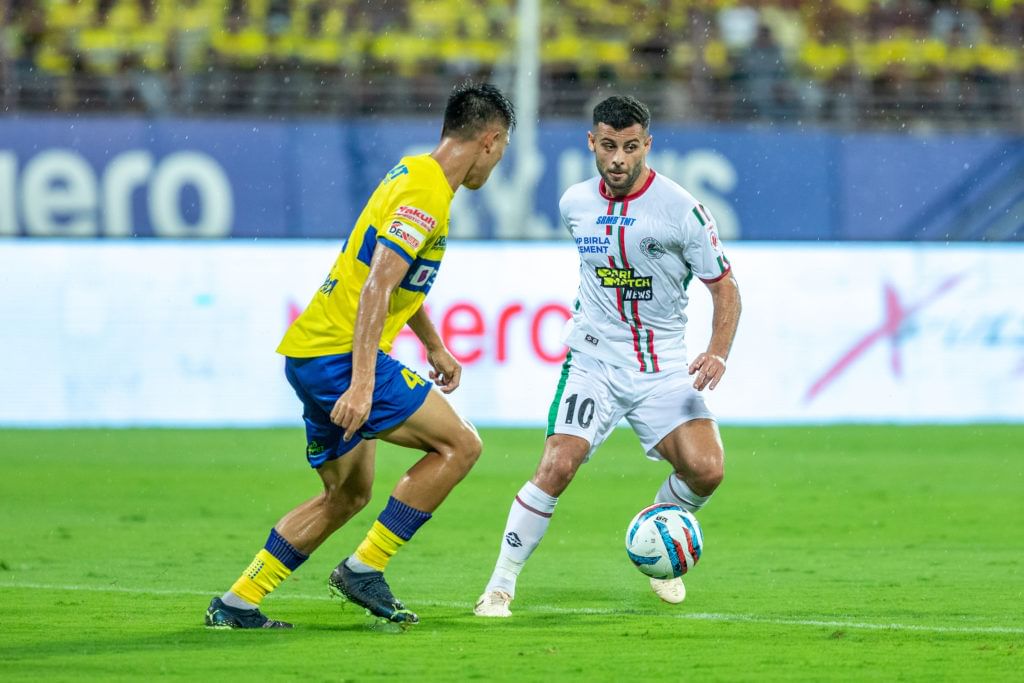 ATK Mohun Bagan's head coach Juan Ferrando had complete freedom before the start of the season to build the team in the manner in which he wanted. Consequently, he made a few changes to the squad, most notable of which was the departure of Roy Krishna and David Williams. Given how Ferrando let go two deadly strikers, one can assume that the Spaniard wants to play with an approach where attacking midfielders will be largely responsible for scoring.
With his playing style, Hugo Boumous appears to be the right fit for such a role. He needs to take that extra responsibility of finding the back of opposition's goals alongside Dimitri Petratos. Thus, him coming back to form will surely boost the side's attacking prowess.
Compensate for the departure of Roy Krishna and David Williams
One of the biggest headlines in the preseason transfer window was the departure of Roy Krishna and David Williams from ATK Mohun Bagan. Football pundits gave mixed opinions on how it will affect the team. Many believed that it will dampen the side's attacking options. In this regard, Boumous' form throughout the season will play a big part in the team's success.
The way ATK Mohun Bagan crashed out of the Durand Cup and the AFC Inter-Zonal semi-final speaks volumes of the importance of having proper attackers in a side. With Krishna and Williams now gone, Boumous and Dimitri Petratos need to take that responsibility of scoring goals. And we know what an in-form Boumous can do!
Boumous can lead ATK Mohun Bagan to ISL glory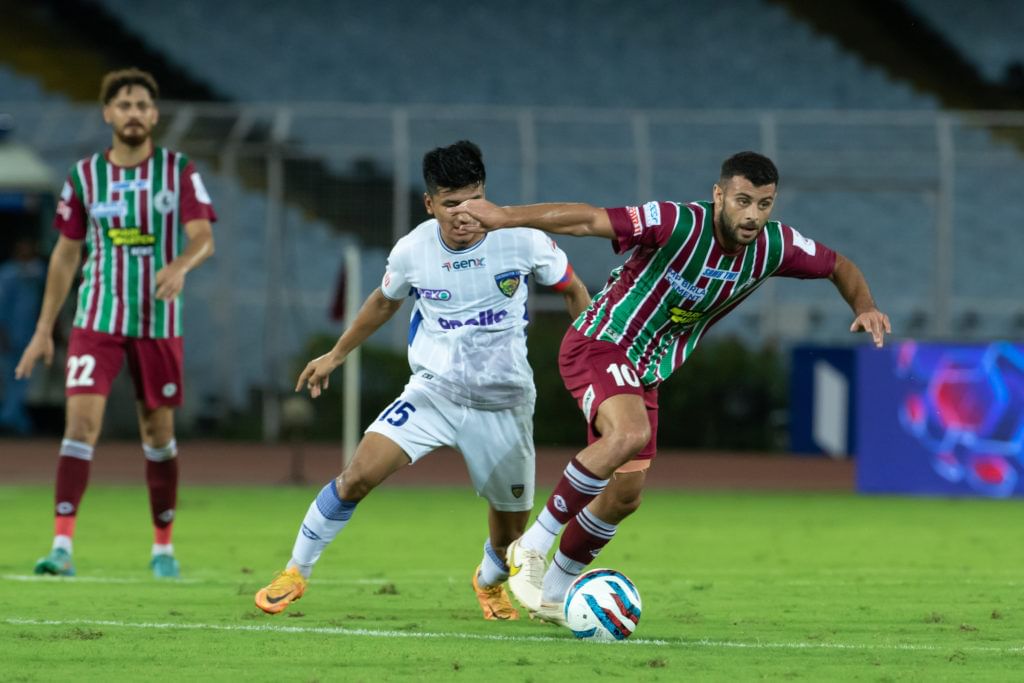 The most important factor that made ATK Mohun Bagan management rope in Boumous was his ability to win tournaments. He had won two consecutive ISL League Winners' Shield, one with FC Goa in 2019-20 and the other with Mumbai City in 2020-21. He had won the Golden Ball in 2019-20, showing how he contributed to FC Goa's Shield winning campaign. ATK Mohun Bagan brought him to the club with the hope of similar contributions. And he has the potential to do the same.
Thus, if ATK Mohun Bagan is eyeing a top-four finish this season, they will be looking at Boumous to weave his magic. Going a step forward, ATK Mohun Bagan's championship bid will largely depend on Boumous' performance throughout the season. Hence, him coming back to form is of paramount importance for the club to achieve ISL glory.
For more updates, follow Khel Now on Facebook, Twitter, Instagram, Youtube and join our community on Telegram.