These players lay the foundation for their team's success
In football, as much as it is important to score goals, it is also important to defend the goals scored and maintain the deficit. Many managers and coaches have changed their tactics and made their teams much more defensive. Defence gives an assurance that at least you won't lose the game. With a tight defence, managers tend to damage the opposition on counter attacks, catching the opposition at surprise. When it comes to defence, the first position that comes to mind is that of a Defensive Midfielder.
Defensive Midfielder have a keen sense of game and know what's going around them. They are excellent passers and are required to break the opponent's attack before it takes shapes. In 2022, many Defensive midfielder have shown their talent on the top stage. Let's look at the top Defensive midfielder of 2022.
Sergio Busquets
FC Barcelona
The FC Barcelona and Spain legend, Sergio Busquets is considered one of the greatest Defensive Midfielders of all time. He was the centre of the dynamic trio of Xavi, Iniesta, and Busquets. The accuracy of his passing, positioning, and intercepting enables other players to attack freely. He has been praised by teammates and rivals alike for his performance and his contributions to the FC Barcelona triumphant years. He has been struggling with his form since couple of seasons but that doesn't overshadow what he has achieved.
Declan Rice
West Ham United
Rice has been part of the English World Cup squad in Qatar. He has been the guiding force in West Ham's midfield. His talents include excellent tackling and attacking skills. The 23 year old is considered on the best Premier League Defensive Midfielders at the moment. His talents have attracted many top clubs.
N'Golo Kante
Chelsea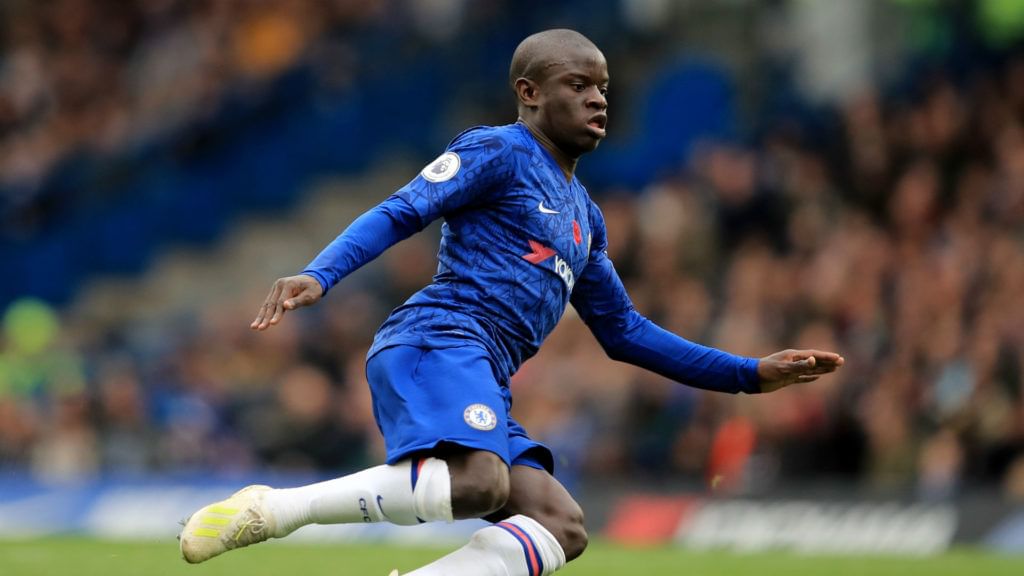 The 31-year-old World Cup winner in 2018 was absent from the French World Cup campaign of 2022 following an injury. His stamina is great, which allows him to create more trouble for opponent's attack. He wins the ball and also helps in creating a counterattack for the team. He was phenomenal but recently have suffered with his form as well as with injuries. Chelsea and French fans are wishing for the speedy recovery and see his smiling face again on the pitch.
Trending World Football Articles:
Aurelien Tchouameni
Real Madrid
The 22 years old French international has filled the gaps created by the exit of their star Defensive Midfielder Casemiro. It was a huge task for him, but he has proved his mettle. He is excellent is running the game and handling his defensive duty which caught the eyes of many big clubs like Liverpool, PSG, and Real Madrid. The fact that Los Blancos paid €80 million (€100 million in total) for the young midfielder justifies his talent.
Marco Verratti
Paris St. Germain
He is the heart of PSG's midfield. The Italian is excellent with his defensive and dribbling skills. His tackling records are just outstanding. He is capable of supporting the attacks with his accurate passing and dribbling skills. It is to see his dribbling skills in combination with that of Neymar's and Messi's at PSG. Verratti guides the PSG's midfield and without him the midfield looks incomplete.
Marcelo Brozovic
Inter Milan
He is arguably the best Defensive Midfielder in Serie A this season. He phenomenal in the midfield. The 30 year old Croatian Midfielder is known for his defensive contributions for the Inter team and Croatia. He is capable of playing the ball in the attacks, thanks to his passing skills.
Frenkie De Jong
FC Barcelona
Amid the controversy around his departure talks, De Jong's play has pleased the fans so much that they don't want to let him go. Frenkie De Jong is seen as the replacement of Busquets in Barcelona. He, along with club fellows Pedri and Gavi, could be the new Barcelona midfield. De Jong is fast and agile. He focusses on winning the ball back and excels in running the game. he is extremely beneficial in attacks with his dribbles, passings and link up plays.
Rodri
Manchester City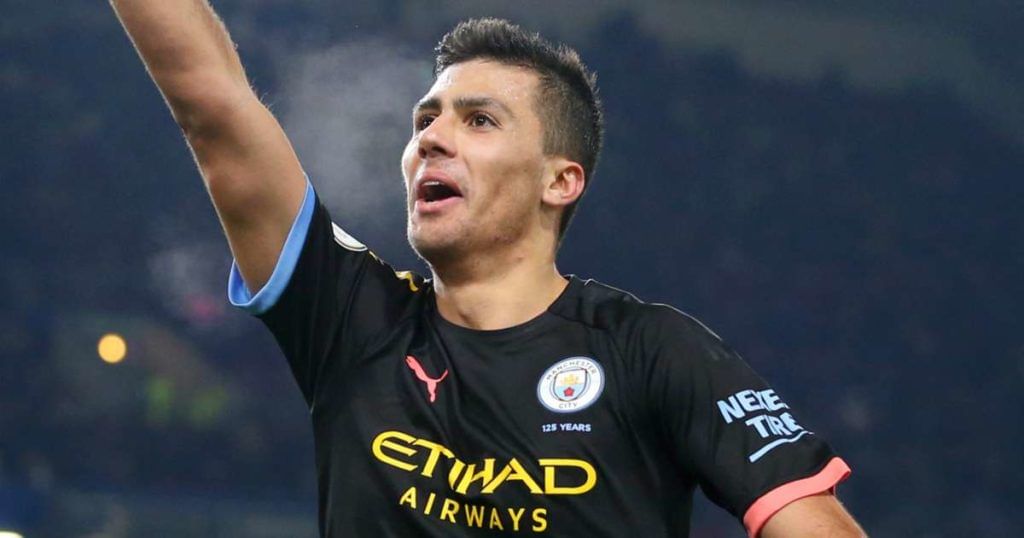 It seems like Spain has got their replacement for Busquets. He is also seen as the perfect replacement for former City player Fernandinho. Rodri is fast, and accurate with his passing. He has the pace to break opponent's attacks. In City, Rodri has managed to be in Pep's regular books. His recent performance against Liverpool in the Carabao cup is the testimony to his talents.
Joshua Kimmich
Bayern Munich
The German and Bayern Munich is one of the best Defensive midfielders right now. He is the leader of the famous Bayern Midfield. He is also one of the best passers in the Bundesliga. His defensive ability comes from his time at the defence line and his extremely good passing skills makes the Bayern defence much more lethal. The 27-year-old German Midfielder has a tackle rate of above 50% and is perfect for supporting other Bayern players like Muller and Sane.
Casemiro
Manchester United
It is not at all an easy task to lift the Champion's League, but the Brazilian superstar has achieved this feat during his Real Madrid glory days. Casemiro was part of the famous Real Madrid midfield which included players like Toni Kroos and Luka Modric. They were seen as perfect for their position and suitable for Real Madrid's style of play. He is extremely good at his defensive duties which include tackling and winning the ball back. He was also seen as a support for the attack. Casemiro signed for Manchester United this summer and would be looking to prove himself in the Premier League too.
For more updates, follow Khel Now on Facebook, Twitter, and Instagram and join our community on Telegram.