Quick Reads
Top 10 favourite opponents of Cristiano Ronaldo
By

Shashwat Dhoundiyal
The Portuguese is regarded as one of the greatest to ever grace the game
Football has contributed many great athletes to this world over the years. The popularity of this sports has given God like status to these great athletes. One such great footballing icon is Cristiano Ronaldo. The Portuguese superstar is considered one of the many greats to have played the beautiful game. His rivalry with Messi has given a thrilling footballing era to the fans.
Cristiano Ronaldo because of his excellent playing skills and stardom has amassed a huge fan following around him from around the globe. He is the most followed person on Instagram, a testimony to his fan base.
Cristiano began his career from Portugal and played in England, Spain, Italy and now in Saudi Arabia. He became a young sensation under Sir Alex Fergusson of Manchester United, and in Real Madrid, he developed into one of the very Best. At club level, he has a total of 709 goals in 955 matches, more than half of it came during his time at Los Blancos.
He has also registered 225 assists throughout his club career, most of it in Spain. Ronaldo has won several individual and team awards like Ballon d'Or, European Golden Boot, Champions League, LaLiga, etc. He is currently playing for Saudi Side Al Nassr after ending his sour relationship with Manchester United at the end of the last year.
Let's look at his favourite opponents.
10. Espanyol – 15 Goals in 16 games
It is obvious that Ronaldo being a Real Madrid player would score a lot of goals against any Barcelona based side. So, he did score many goals against Espanyol which is based in Barcelona. He scored a total of 15 goals in 16 matches against them. It will be safe to say that every team from Barcelona is under lot of tension on how to handle Ronaldo.
9. Valencia – 15 goals in 20 games
The next on the list is the Valencia based club Valencia CF. Ronaldo has registered 15 goals against them in 20 games. All of Ronaldo's goals against Valencia came in their La Liga clashes only. His last goals came in the 2017-18 season which was a brace against Valencia.
8. Villarreal – 15 goals in 21 games
Villareal has their fair share of Ronaldo goals. Ronaldo has scored a total of 15 goals against the Villareal based club in 21 games. Out of the 15 goals scored by Ronaldo, 13 came in La Liga while two were in the Champions League, during his first and second stint at Manchester United. Ronaldo has also registered a hattrick against Villarreal back in 2011.
7. Athletic Bilbao – 17 goals in 18 games
Ronaldo has a very balanced record against the Bilbao based club. He has scored 17 goals in 18 games played. All his goals and matches are only from LaLiga which makes it an impressive feat. All these goals include two hattricks too, one in 2010 and the other in 2014. It will be safe to say that Real Madrid playing against Athletic with Ronaldo would have felt extra confident.
6. Malaga – 17 goals in 19 games
The coastal city of Southern Spain has also seen the talents of Cristiano Ronaldo. He has scored a total of 17 goals in 19 games played against them including two hattricks both of which came in 2011. Apart from this, Cristiano has also recorded nine assists against them. Ronaldo made Malaga look like an easy target.
Trending World Football Articles:
5. Celta De Vigo – 20 goals in 13 games
Another easy target for Cristiano. He has been catastrophic for Celta De Vigo. The records speak for themselves. He has scored 20 goals against them in just 13 games, pretty wild. 15 of those goals came in their clashes in LaLiga while five are from Copa Del Ray matches.
He has scored a hattrick each in La Liga and Copa Del Ray against them. He has even scored a haul ,i.e. four goals scored in a single game against them back in 2015-16 season. He has also recorded four assists apart from these goals.
4. FC Barcelona – 20 goals in 34 games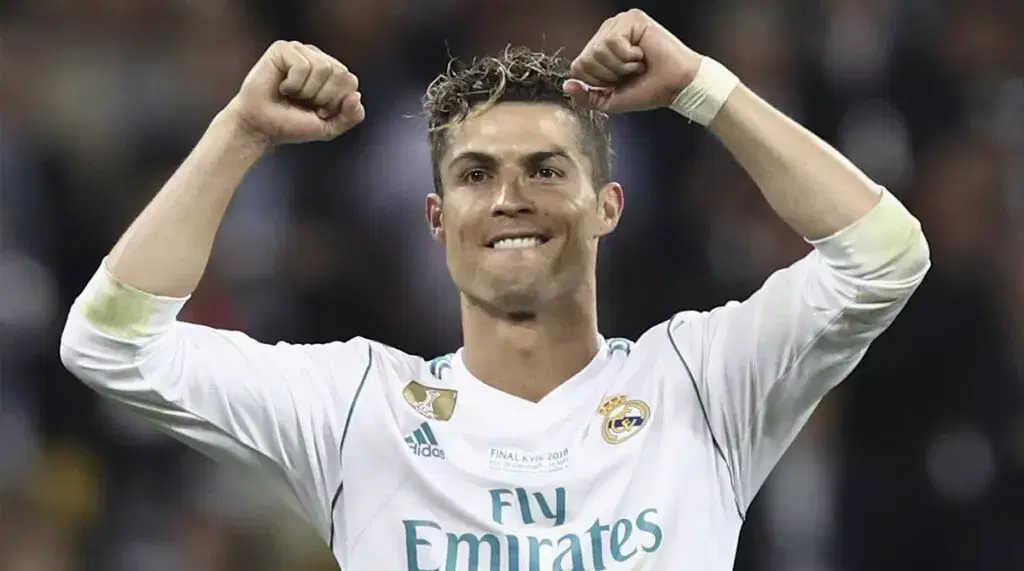 The list would be incomplete without the mention of El Classico. During his time at Real Madrid and even before, Ronaldo vs Barcelona has always been thrilling. He has scored a total of 20 goals in 34 appearances against them. All of them except two came wearing a Real Madrid shirt.
The two non-Real Madrid goals are those which came in during his Juventus period. He is the third all-time top goal scorer in El Classico only behind the second spot holder Di Stefano and his Nemesis Lionel Messi.
3. Getafe – 23 goals in 14 games
If you think Ronaldo's stats against Celta Vigo were monstrous, wait for his stats against Getafe. He has scored 23 goals against them in just 14 games played, which is just on another level. All if his goals against the Getafe Based side came in LaLiga.
He has recorded three hattricks against them in 2011, 2013 and in 2015. In the 14 games played against them, he has scored in every match except for two, both in 2012. Getafe must be terrified by just the name of Ronaldo. He has also assisted five time playing against Getafe.
2. Atletico Madrid – 25 goals in 37 games
Another arch-rival who was constantly destroyed by Cristiano Ronaldo is Atletico Madrid. He will surely haunt Atletico Madrid fans and Diego Simeone for long time to come. They will surely remember Ronaldo brilliant hattrick against them in the champions league 2018-19 Group of 16 Second Leg.
He has scored a total of 25 goals in 37 matches played against them. Out of these 25, seven came in the Champions League. Ronaldo against Atletico Madrid in the Champions League is in itself a very long and interesting story. He has registered three hattricks against them.
1. Sevilla – 27 goals in 18 games
His favourite rival or victim are the Spanish club Sevilla. He has scored 27 goals against them in 18 games played. He is so efficient against Sevilla that he has scored four hattricks against them in 2011, two in 2013 and one in 2015. He has also scored a haul (4 goals) against them in 2011. Except for five games, He has scored in every game played against Sevilla. It is interesting to know that he has only assisted once in a game against Sevilla.
For more updates, follow Khel Now on Facebook, Twitter, and Instagram and join our community on Telegram.