Premier League
Ranking every Manchester United captain of Premier League era from worst to best
By

Manav Chowdhury
The Red Devils have had plenty of legendary players lead them in their prestigious history
The role of Manchester United captain carries special weight, leading one of the most famous and successful clubs in the history of world football. It is an honour steeped in tradition and responsibility, especially now at a time when the club is struggling compared to the heights of the 19990s and 2000s. Manchester United have been blessed with some legendary leaders but their captains haven't been too successful in recent years.
Here's a look at every Manchester United captain of the Premier League era, ranked from worst to best.
11. Ashley Young
It wasn't Ashley Young's fault that he stayed at United far longer than he should have. Young regularly took on leadership duties at United but was permanently given the armband by Solskjaer at the start of the 2019-20 season.
He had even been booed during the pre-season before Solskjaer confirmed that he was the club's new captain. Quality, not application, was Young's issue. He was never really good enough, although he was a senior player in the dressing room that others looked up to in his final years. In the end, he was officially club captain for just a few months before joining Inter in January 2020.
10. Harry Maguire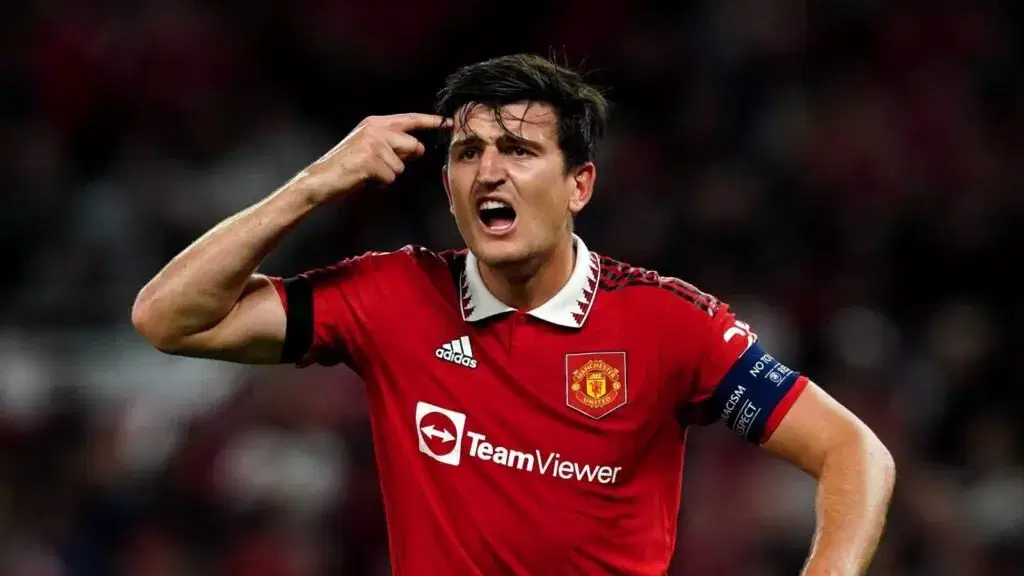 Maguire was named captain at Old Trafford in January 2020, just five months after joining the club from Leicester City, some of United's captains didn't achieve much while wearing the armband. But none of them was as disastrous as Maguire.
"He's come in and been a leader in the group," Ole Gunnar Solskjaer said at the time. "I've been, not surprised, but I've been impressed by his leadership skills, so Harry will keep on wearing the armband."
Things have suddenly and sharply gone downhill since then, with England's international glum demeanour in post-match telling the story of their disastrous form in 2021-22 arguably their worst season of the Premier League era. He's now warming the bench while Raphael Varane and Lisandro Martinez form a promising centre-back partnership.
9. Michael Carrick
Following Wayne Rooney's departure in 2017, Carrick was named the club's new captain. Michael Carrick will be remembered as a United legend, although his season-long stint as club captain amounted to only a handful of games as he spent most of his final year at Old Trafford on the sidelines nursing a worrisome heart condition.
But even though he couldn't play a role on the pitch, Carrick was not a complete spare part as captain. He was already being groomed to join the coaching staff and retained his position as a leader in the dressing room and mentor to young players.
Carrick announced his retirement in 2018 and joined the club's first-team coaching staff, going on to lead the club to victories over Villarreal and Chelsea following Solskjaer's sacking in November 2021.
8. Antonio Valencia
Valencia had previous experience with the armband, donning it for the 2017 Europa League win over Ajax, and was made captain by Jose Mourinho at the beginning of the 2018-19 campaign. However, the sole season for which the Ecuadorian was actually club captain was his worst by far.
He hardly played because of injury and fitness trouble and because he usually led by example instead of talking, he didn't appear the type to be a particularly vocal off-field leader. United didn't offer Valencia a contract extension so he left the club and joined LDU Quito in 2019 after 10 years at Old Trafford.
7. Wayne Rooney
Rooney was Louis van Gaal's natural choice to replace Nemanja Vidic as United captain back in 2014. "Wayne has shown a great attitude towards everything he does," Van Gaal said. "I have been very impressed by his professionalism and his attitude to training and to my philosophy. "He is a great inspiration to the younger members of the team and I believe he will put his heart and soul into his captaincy role."
Seniority was likely what led him being handed the armband in the first place, but the former teenage sensation still lifted three major trophies as United skipper and also went on to break Bobby Charlton's all-time goal record ahead of his departure in 2017.
Also Read: Greatest ever Manchester United XI picked by AI ChatGPT
6. Bryan Robson
Bryan Robson's best years as United captain were obviously long before the Premier League era but he was still around in those early years to jointly lift the first two trophies. By then, however, his playing time was way down on what had been at his peak as he eyed a switch to coaching.
As skipper for 11 of his 13 seasons at Old Trafford, Robson remains the longest-serving captain in the club's illustrious history. He left Old Trafford in 1994 to become player-manager at Middlesbrough back in his native northeast.
Trending World Football Articles:
5. Nemanja Vidic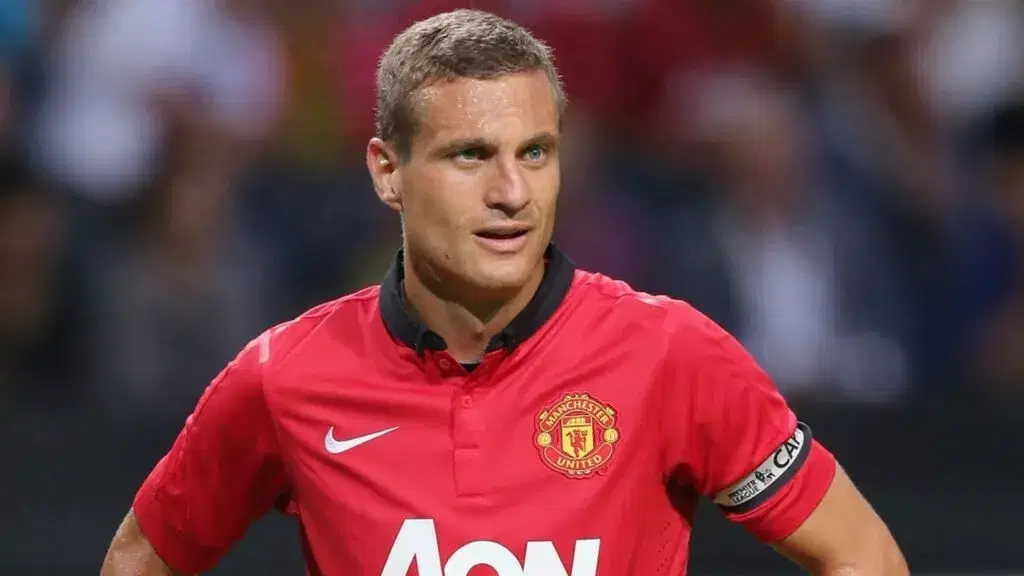 Serbian defender Nemanja Vidic took over as captain following Gary Neville's retirement and won two Premier League titles in three seasons. Sir Alex Ferguson remarked that he thought defenders 'make better captains', with the Serbian international arguably the best in the world at that time.
Despite quality attacking players, much of United's success in those years was built on a solid defensive foundation and Vidic went on to lift a record-breaking 19th English league title in 2011. He cruelly missed a lot of games over the next few years because of injury. Vidic was a fine captain but he upset some supporters when he signed a pre-contract agreement with Inter Milan midway through the 2013-14 season.
4. Gary Neville
The one club man succeeded Roy Keane as United captain in 2005 and he ended up with it for six years. Nobody embodies Manchester United quite like Gary Neville. The right-back was a United fan and graduated from the club's academy.
So it came as no great surprise when he was given the captaincy following the departure of Roy Keane. United blitzed the Premier League in Neville's first full season as captain in 2006/07 and he was named in the PFA Team of the Year for the fifth time in his career. The injury cost him most of the next season and he eventually gave up his role a few months before retiring.
3. Eric Cantona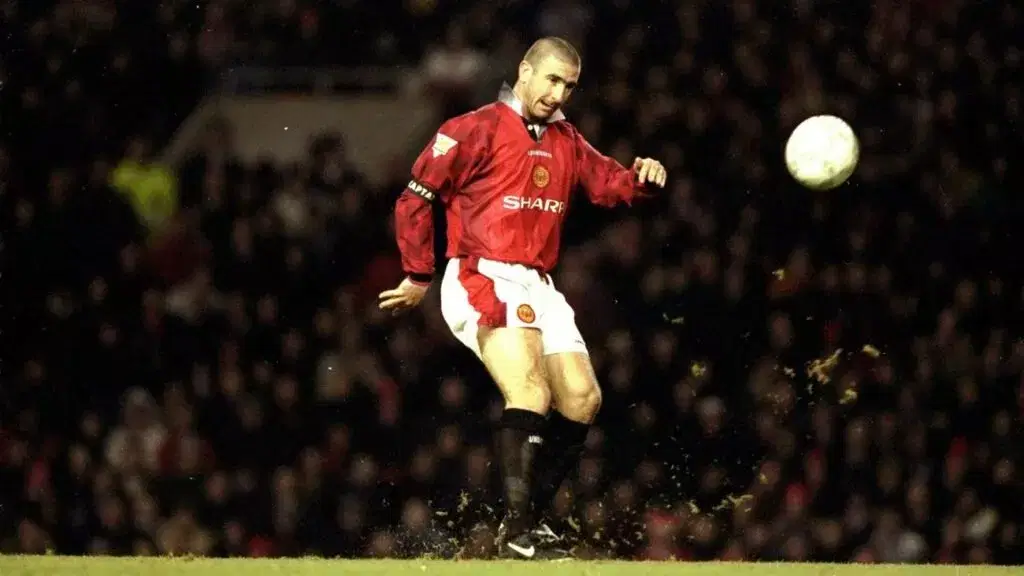 Cantona didn't always lead by example but the striker was an iconic figure at Old Trafford, leading from the front and inspiring his teammates. Bruce's move to Birmingham City in 1996 saw the popular decision to give the armband to Cantona and he became the first United captain from outside the UK or Ireland.
The enigmatic Frenchman was made captain for the 1996-97 season and it was a successful one, with United winning the Premier League title, his final year as a professional before a shock early retirement. But it was a crucial campaign in which he continued to mentor emerging home-grown talents that were part of the club's success for another 15 years.
2. Steve Bruce
Filling Bryan Robson's shoes was an almost impossible task, but Bruce stepped up for United and did a brilliant job as captain between 1994 and 1996. The centre-back grew into a leadership role, and he managed the transition brilliantly, guiding the team to a league and FA Cup double in 1995-96.
Bruce was a leader on and off the field and injuries during the 1991-92 season – a year before the Premier League arguably cost United the title 12 months sooner. He remained integral into his final year in 1995-96, which saw another Premier League triumph and the birth of a new team.
1. Roy Keane
No United captain lifted more trophies than Roy Keane, who laid his hands on five Premier Leagues, two FA Cups and the Champions League during eight years as skipper. Not only was he a warrior, but he was also a class footballer, too. He was an exemplary skipper. He actually missed most of his first season with the armband because of a serious knee injury.
Keane may have had a controversial exit from Old Trafford in 2005, but don't forget that the midfielder was once Ferguson's key lieutenant on the field. The Irishman may ruffle a few feathers today with his outspoken punditry and willingness to criticise the current crop of players, but anyone that watched Keane play will tell you he's earned the right to speak his mind.
His display in the 1999 Champions League semi-final against Juventus was iconic. Keane dragged United to the final while knowing that a suspension would rule him out of their meeting with Bayern Munich.
For more updates, follow Khel Now on Facebook, Twitter, and Instagram and join our community on Telegram.
posted in :