Quick Reads
Top five clubs Sergio Ramos can join after leaving PSG
By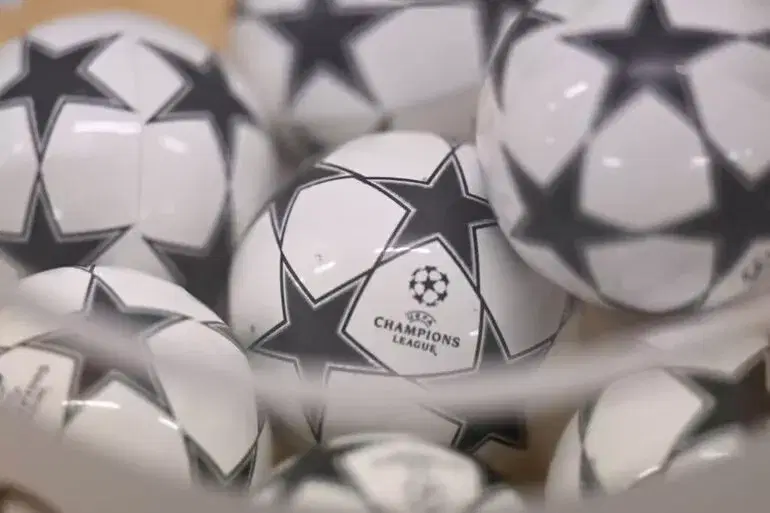 Govind
Will Ramos move towards the Arabian soil his former teammate Cristiano Ronaldo breathes in or America for a change?
After a successful and illustrious career at Real Madrid, Sergio Ramos shocked the football world when he decided to join Paris Saint-Germain (PSG) in a high-profile move. The Spanish defender along with Messi, Donnarumma, Hakimi, and Wijnaldum was one of the five new faces unveiled in the summer of 2021. The French football club from Paris had a sole objective in mind when they went after uniting former El Clasico rivals – Lionel Messi and Sergio Ramos. The intent and objective was clear, to win the elusive UEFA Champions League trophy that has been missing since the Qatari takeover in 2011.
However, things didn't go according to plan. Sergio Ramos's last game for PSG ended in a 2-3 loss to Clermont Foot in Ligue 1. His 16' minute goal will be his last contribution towards the Paris squad. After high profile move from Los Blancos at the start of 2021 season, two years later, his contract with PSG now sees its end.
The footballing community eagerly speculates about the next chapter in Ramos' career. Let's explore the top five clubs that Sergio Ramos could potentially join after leaving PSG:
Inter Miami
One intriguing option for Sergio Ramos is Inter Miami. The American club have been actively pursuing marquee signings from Europe, and Ramos was on their radar when he departed from Madrid. A move to Miami would not only provide a fresh challenge for the veteran defender but also allow him to make a significant impact on the growing football scene in the United States.
Inter Miami have been longing for target Lionel Messi for many years. But as Messi is flirting with a move to Saudi Arabia and a romantic return to his boyhood club Barcelona. Inter probably should accept the reality of the Messi dream, as it is far from reach of the MLS side. And recruiting Ramos could be a good way to move forward.
Al Nassr
Another potential destination for Ramos is Al Nassr. The Saudi Arabian club has shown a willingness to splash the cash on star players, as evidenced by their acquisition of Cristiano Ronaldo. A reunion with his former Real Madrid teammate could be enticing for Ramos, and the financial resources available at Al Nassr would undoubtedly make them a competitive force in domestic and continental competitions.
With Sergio Ramos's arrival the team will get a reliable centre-back of European honours to grow from the back. Also the Saudi League will benefit from welcoming another Champions League holder.
Trending World Football Articles:
Al Ittihad
Rivalry is always a driving force in football, and Al Ittihad could offer Ramos an opportunity to become the superstar that could challenge Al Nassr and Al Hilal's dominance in Saudi Arabian football. The season 2022-23 marked with a hint heading towards that direction.
Even with Cristiano Ronaldo spearheading Al Nassr's dream to win the Saudi League. It was Al Ittihad who snatched it away from them in the 2023 season. And Al Ittihad will be looking to build upon that.
Joining Al Nassr's local rivals would not only add spice to the competition but also give Ramos a chance to lead a team hungry for further success. Reportedly Ittihad is also after Real Madrid striker Karim Benzema. And a reunition in Arabian soil would be greatly cherished.
AS Roma
In Italy, AS Roma led by tactician Jose Mourinho recently became runners-up in the Europa League. After losing out to serial winners Sevilla in the penalties after extra time, Roma lost the chance to feature in the group stages of the Champions League next season. And even a win against Spezia in Serie A will warrant them to reenter the tournament that they recently bowed out from in the finals.
Anyhow if Jose Mourinho stays at the helm in Rome. This will present an intriguing option for Ramos. The arrival of Jose Mourinho as Roma's new manager in May 2021 added an extra layer of allure for the Giallorossis. Mourinho has a history of building teams around seasoned campaigners, as demonstrated by his preference for players like Nemanja Matic. Ramos' defensive stability and leadership qualities would undoubtedly fit well with Mourinho's tactical approach, making AS Roma an ideal destination for the Spanish veteran.
Inter Milan
Lastly, Inter Milan could be an attractive choice for Ramos. Milan Skriniar is set to leave the Nerazzurris and the Italian giants also have to decide on other defensive options. Acerbi is on loan from Lazio. And with Inter seemingly reluctant to pay the full €4 million and activate the buy option for the 35-year-old. Ramos in return could join for free and bring a wealth of experience and leadership to their backline. While Inter Milan is in need of a young center-back, Ramos' ability to mentor and guide younger players could prove invaluable to the club's development.
As Sergio Ramos contemplates his next move, these five clubs present intriguing possibilities for the Spanish defender. Whether it's joining the ambitious Inter Miami, the financially powerful Al Nassr, the rivalry-fueled Al Ittihad, the Mourinho-led AS Roma, or the rejuvenating Inter Milan, Ramos will have a range of options to consider.
Ultimately, the decision rests with Ramos himself. He has led a storied career and has the freedom to choose the path he believes will allow him to make the most significant impact on the footballing world. Regardless of where he goes, Sergio Ramos will undoubtedly leave a lasting legacy as one of the greatest defenders of his generation.
For more updates, follow Khel Now on Facebook, Twitter, and Instagram and join our community on Telegram.