Quick Reads
Top five clubs Ángel Di María can join after leaving Juventus
By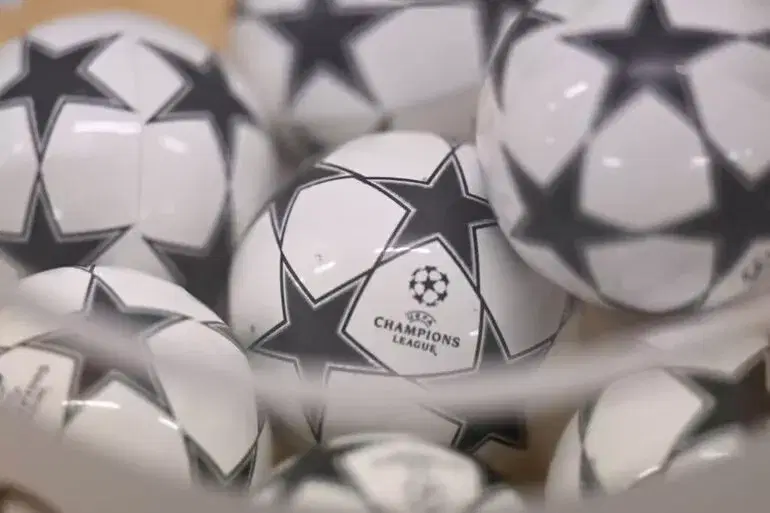 Govind
The Argentine's post-PSG tenure at Juventus has come to an end
Ángel Di María's departure marks the culmination of a challenging season for both the player and Juventus. The club endured a turbulent campaign, grappling with a 10-point deduction that pushed them out of contention for a Champions League spot. Additionally, heartbreaking semi-final defeats in the Coppa Italia and Europa League left the Old Lady empty-handed in their pursuit of silverware. For Di Maria personally, injuries hindered his impact on the pitch, preventing him from making a sustained impression during his time in Turin.
With his one-year contract reaching its conclusion, the 35-year-old becomes a free agent, setting the stage for an exciting period of speculation about his next destination. Despite expressing regret over his inability to help Juventus lift silverware, Ángel Di María conveyed gratitude to his colleagues and fans through a heartfelt social media post.
In this article, we explore the top five clubs that Angel Di Maria could potentially join after leaving Juventus.
Al Hilal
The Saudi League is amping up its stature. Having already landed the mercurial brand magnet Cristiano Ronaldo back on 31 Dec 2022, and with the latest signing of Real Madrid striker Karim Benzema, the league is becoming a thumping ground for Europe's finest veterans. The Frenchman signed his contract with Al-Ittihad, the recent league champions. They are also reportedly closing in on N'golo Kante as per Fabrizio Romano.
As Al Nassr and Al Ittihad have recouped major world-class players. Al Hilal, the most decorative club with 18 Saudi league titles will also be looking to join the bandwagon. The Blue Waves could be an attractive option for Angel Di Maria as it will give him the opportunity to compete against former Real Madrid teammates Cristiano Ronaldo and Karim Benzema, who currently play for rival clubs Al Nassr and Al Ittihad respectively. And to increase Saudi Pro League's competitiveness and growth, Al Hilal could provide an intriguing narrative for the Argentine.
Inter Miami
Back in early 2023, La Gazzetta dello Sport reported Inter Miami's interest in landing the Argentine winger when he was still in contract with Juventus. Now David Beckham's Inter Miami in Major League Soccer (MLS) can finally recruit the 2022 World Cup winner for free. They are also in contention to sign another mercurial Argentine, Lionel Messi. The allure of playing in the United States, and possibly reuniting with former PSG teammate Messi, could serve as an exciting prospect for Ángel Di María. Joining a project backed by Beckham would add a new chapter to Di Maria's illustrious career.
Trending World Football Articles:
Boca Juniors
At 35 years old, this might be the best chance to play for a club deeply rooted in Argentine football history and compete in the Copa Libertadores. Returning to his homeland and joining Boca Juniors, one of Argentina's most prestigious clubs, could be an appealing option for 'El Fideo'. Di Maria was instrumental in the final World Cup game against France, and the passionate fanbase of Boca Juniors' would love to see him play in their kit in his country Argentina.
Newcastle United
After Newcastle United's recent takeover by Saudi Arabian investors in October 2021, the club has finally marked its rise in English football with a seat in European football. Under manager Eddie Howe, they finished the Premier League 2022-23 season fourth while collecting 71 points on the table. This has given The Magpies qualification to feature in the 2023-24 Champions League group stages.
However, Eddie Howe has no prior experience of Champions League football. And this is where Di Maria perfectly slots in. The 35-year-old veteran has played in the top-tier European competition several times, while also winning the competition in 2014 with Real Madrid. Ángel Di María's arrival would undoubtedly help the group and the opportunity to be part of a project aiming to challenge the established UCL teams could be a tempting prospect for the Argentine.
Benfica
Ángel Di María has a connection with Portugal, having played for Benfica earlier in his career. Before joining Los Blancos in 2010, he tallied 121 games in three years for The Eagles. Returning to the club that helped shape his career could be an enticing option for the winger. Benfica has a rich history and is known for developing and nurturing talented players. Reuniting with the club and playing in familiar surroundings might rejuvenate Ángel Di María's performances on the pitch. And he could further add to his 15 goals and 28 assists for Benfica.
Whether Angel Di Maria chooses a lucrative offer from Saudi Arabia, embraces a new challenge in MLS, returns to his homeland with Boca Juniors, aims for Champions League success with Newcastle United, or decides to reconnect with Benfica, Ángel Di María's decision is generating excitement among fans. Regardless of where he ends up, Ángel Di María's technical skills, experience, and winning mentality will be valuable assets for any club lucky enough to secure his signature.
For more updates, follow Khel Now on Facebook, Twitter, and Instagram and join our community on Telegram.