World Football
Top 11 best transfers from summer window 2023
By

Manav Chowdhury
The list shows the best transfers made all around the world
The summer transfer window is the time of year when owners brandish their chequebooks, managers plot for the season ahead, and players get the moves they've been pushing for. Ludicrous sums of money are splashed with all the financial liberality, for this period marks pivotal, often season-defining groundwork that frequently makes and breaks teams. This is where the gulf of quality between sides either widens or closes, and where trophies are won and lost.
Over the past weeks and months, the biggest names have been linked with the biggest clubs, with speculation going into overdrive before massive deals were made and players officially made their moves.
Here are the top 11 best transfers from the summer of 2023:
11). Benjamin Pavard (Bayern Munich to Inter Milan)
Inter Milan have signed France defender Benjamin Pavard from Bayern Munich, both clubs announced. No financial details were disclosed, but Italian media reported that the 27-year-old has joined Simone Inzaghi's side for a fee of around €32 million ($34.94 million), signing a five-year contract.
An absolute raft of experience, as Pavard has played in every major competition since his move to the Allianz in 2019 and has 49 French international caps to his name. Whilst the right-sided full-back is famed for his blockbuster strikes, it's his passing ability and ball retention that often stand out. The former Stuttgart man has on occasions also played at centre-back.
10. Josko Gvardiol (RB Leipzig to Manchester City)
Manchester City have made one of their biggest move of the summer transfer window with the signing of centre-back Josko Gvardiol from RB Leipzig. The clubs had agreed to a €90 million ($98m) fee for the Croatian international with no add-ons.
The defender, standing at 6'1, is blessed with brutish strength, The son of an amateur footballer, Gvardiol's power makes him so hard for opponents to get past and allows him to bulldoze downfield and launch attacks, as he frequently did during the Croatia's run to the semi-finals in Qatar. But his calmness on the ball and sensible decision-making is what makes Gvardiol stand out from other defenders, especially given he has only played two seasons in a top-five European league.
His ability with his left foot allows him to seamlessly start attacks after winning the ball back and means he can also slot into left-back positions during games, or even into the left-hand side of midfield.
9. Mateo Kovacic (Chelsea to Manchester City)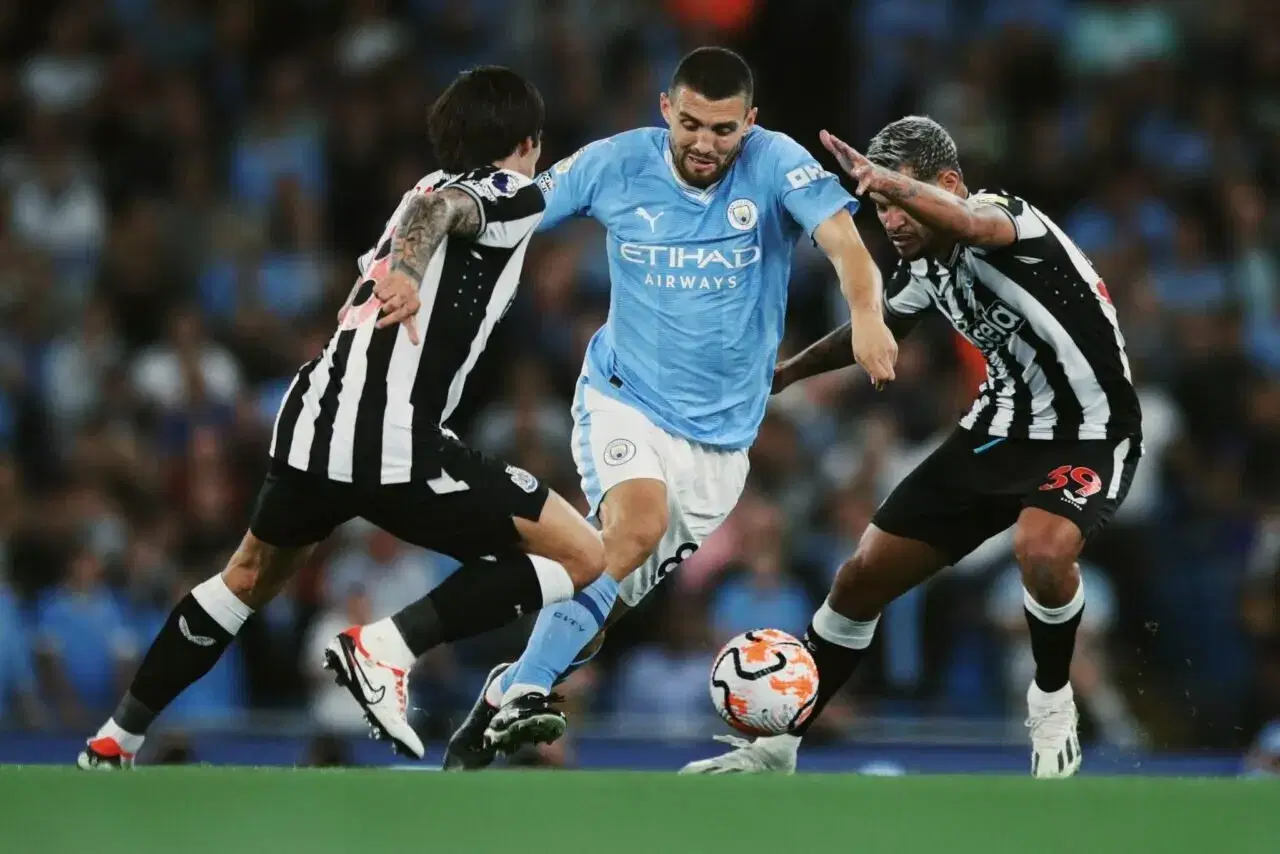 Manchester City have completed the signing of midfielder Mateo Kovacic from Chelsea on a four-year contract. The two clubs had agreed a fee of £25 million ($32m) up front for the 29-year-old with another £5m ($6m) due in add-ons.
Kovačić has been described as a great technician with excellent dribbling abilities. He is considered to be a versatile midfielder, having played in different midfield positions. One of his trademarks is dropping deep to receive the ball and then driving forward, Kovačić is known for distributing the ball up the pitch.
8. Alexis Mac Allister (Brighton to Liverpool)
The Argentina international, who was one of the stars of Qatar 2022, makes the move to Anfield for what is understood to be an initial fee of around £35m. Mac Allister, who was signed by Argentinos Juniors, spent four years at Brighton, including two loan spells back in his homeland.
A right-footed midfielder, Mac Allister has played multiple midfield roles. He has the ability to receive between the lines, deeper, or behind, all while under significant pressure. He has a fantastic awareness of space, positioning himself cleverly in relation to the opposition. One of Mac Allister's attacking strengths is his ability to create shooting opportunities.
Trending World Football Articles:
7. Joao Cancelo (Manchester City to Barcelona)
Cancelo joins the Catalan club from Manchester City on loan till 30 June 2024. Cancelo is capable of playing either as a full-back or a wing-back on the right and has played numerous games for City at left-back. Such is his comfort on the ball that he has been developed under Guardiola into one of his hybrid players who plays both at full-back and in central midfield in the same game.
He is a very strong dribbler and that ability, combined with the fact he is confident on either foot, makes him extremely difficult to defend against. He is extremely comfortable in possession, and he shows impressive composure when under pressure.
6. Karim Benzema (Real Madrid to Al-Ittihad)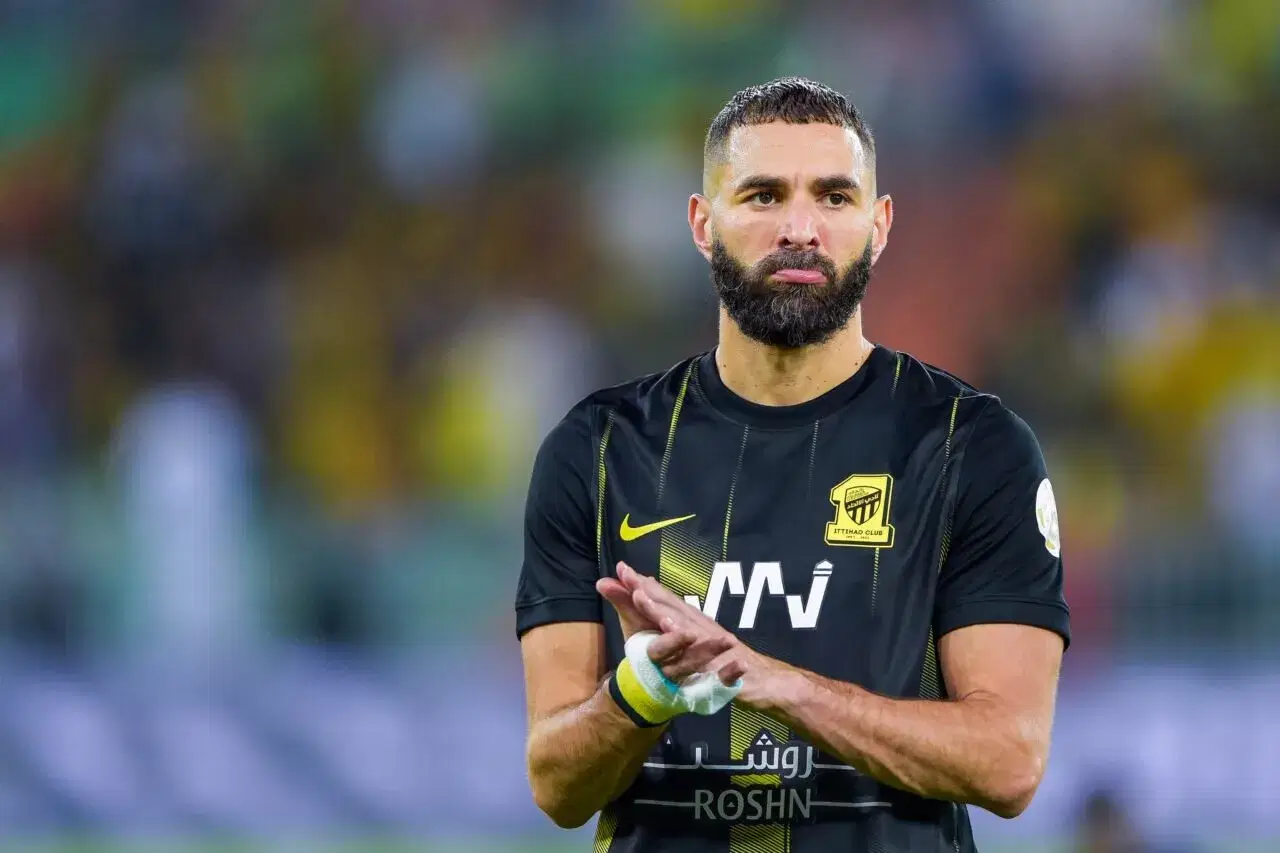 Former Real Madrid forward Karim Benzema has signed a deal to join Saudi Arabia's Al-Ittihad football club on a three-year deal. He joins his former Real Madrid teammate Cristiano Ronaldo in the Saudi Pro League after the five-time World Player of the Year moved to Al Nassr from Manchester United following last year's World Cup.
He is a creative, skillful, quick, agile, and prolific forward, who is good in the air and capable of playing off the shoulders of the last defender, and has been described as an "immensely talented striker" who is "strong and powerful" and "a potent finisher from inside the box" with either foot, as well as his head, despite being naturally right-footed.
5. Randal Kolo Muani (Eintracht Frankfurt to PSG)
French forward Randal Kolo Muani has completed a move to Ligue 1 champion Paris Saint-Germain (PSG) from Bundesliga club Eintracht Frankfurt. Kolo Muani has signed a five-year contract, in a deal worth £90 m (£75m fixed & £15m add-ons). Kolo Muani began his career as a wide player known for his pace and trickery but eventually transitioned into a centre-forward position.
Kolo Muani's languid dribbling style and impressive speed are also reminiscent of Henry's style of play, particularly during his younger days. He has remarkable strength on the ball and a playful approach to the game that can leave defenders trailing behind him.
4. Neymar Jr (PSG to Al-Hilal)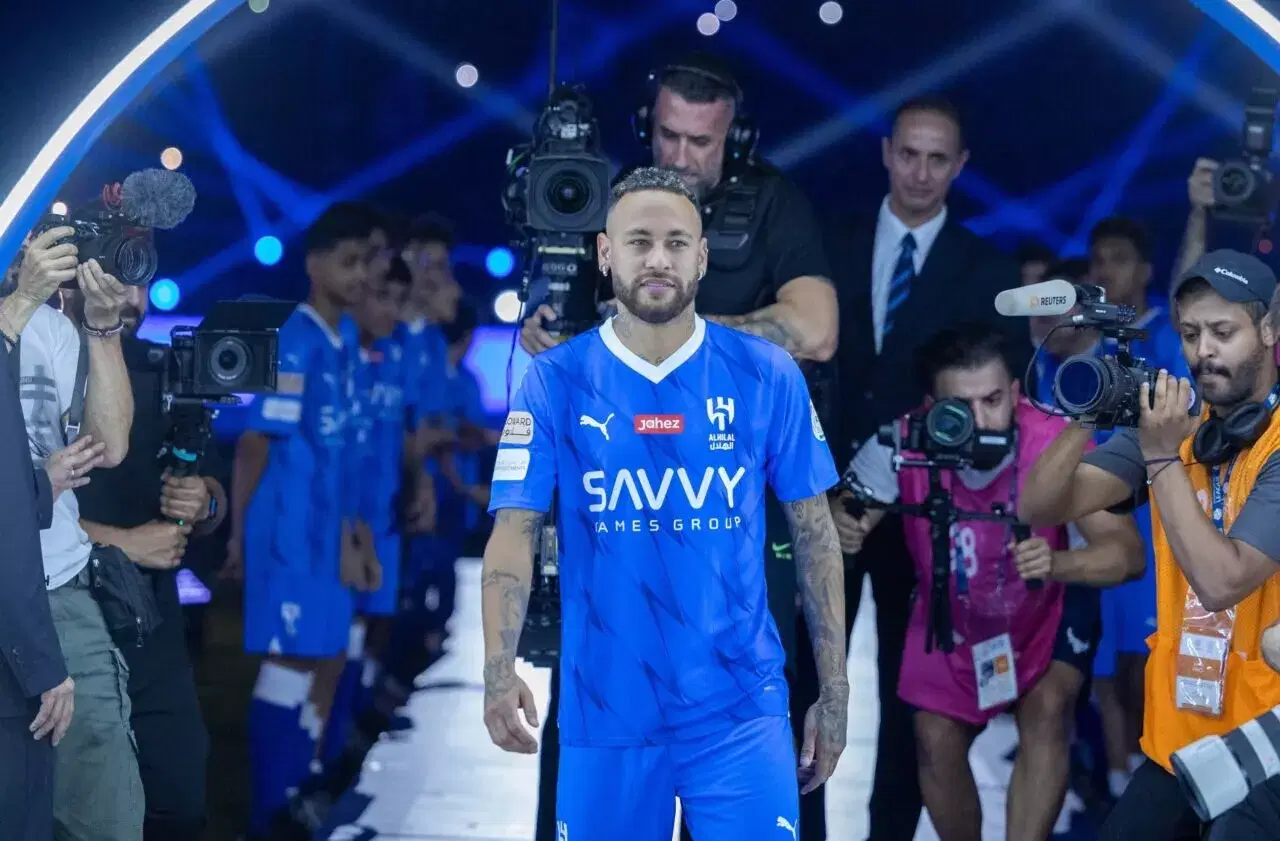 Al-Hilal paid a handsome $100 million to secure the services of the Brazilian, hoping that the player can help them lift the league title this season. Apart from Neymar, Al Hilal has also done a great job signing the likes of Ruben Neves and Sergej Milinkovic-Savic to strengthen their midfield.
Neymar's dribbling skills, tricks and playmaking ability have been described as reminiscent of compatriot Ronaldinho. His main traits are his creativity, vision, passing, finishing, dribbling, feints, touch, and technique, being described as both "electric" and "explosive".
3. Lionel Messi (PSG to Inter Miami)
Messi, who officially joined Inter Miami after leaving French champions Paris Saint-Germain following two seasons at the club, has signed a contract through the end of the 2025 MLS season. Inter Miami managing owner Jorge Mas, who said it took three years of negotiations to bring the 36-year-old to the club, has stated that Messi will earn "between £50 million and $60m per year."
Due to his short stature, Messi has a lower centre of gravity than taller players, which gives him greater agility, allowing him to change direction more quickly and evade opposing tackles. His short, strong legs allow him to excel in short bursts of acceleration while his quick feet enable him to retain control of the ball when dribbling at speed.
2. Harry Kane (Tottenham to Bayern)
Bayern Munich completed the signing of England striker Harry Kane from Tottenham Hotspur on a four-year contract. He departs Tottenham as the club's record goalscorer after surpassing Jimmy Greaves last season. Kane is second on the list of the Premier League's record goal scorers, with 213 goals, trailing only Alan Shearer with 260. HE is probably one of the best strikers of his generation.
1. Jude Bellingham (Borussia Dortmund to Real Madrid)
England international midfielder Jude Bellingham will join Real Madrid after the Spanish side agreed a deal with Borussia Dortmund for the teenager. The Bundesliga club confirmed the fee for the former Birmingham City player could reach as much as €133 million when all add-ons are considered.
Jude Bellingham is the prototypical box-to-box midfielder. He will fight to win possession for his team, moving around the pitch based on the flow of the game. Bellingham is a monster in transitions, taking defenders on and eating up blades of grass to progress possession for his team.
For more updates, follow Khel Now on Facebook, Twitter, and Instagram and join our community on Telegram.