ISL- Indian Super League
Staikos Vergetis: Team which scores first will manage game better
By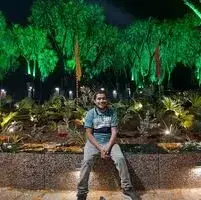 Rutvij Joshi
Punjab FC boss Staikos Vergetis shared his views on the FC Goa side.
Punjab FC, the reigning I-League champions, are gearing up for their second game of the Indian Super League (ISL) season against FC Goa, led by coach Manolo Marquez. In their opening clash, Punjab FC faced a tough challenge against Mohun Bagan Super Giant, ultimately losing 3-1. Despite the defeat, the Punjab side displayed promise and came close to altering the outcome on numerous occasions.
Ahead of their clash with FC Goa, head coach Staikos Vergetis and defender Nikhil Prabhu, a former FC Goa player, addressed the media. Vergetis and Prabhu offered insights into their preparations and expectations for the upcoming match.
While Punjab FC are keen to bounce back from their opening loss, they remain confident in their abilities. The match against FC Goa presents an opportunity for redemption and a chance to showcase their potential in the Indian Super League.
Thoughts on FC Goa as an opponent
Punjab FC's Greek coach Staikos Vergetis shared his thoughts on their opponent and commented, "Goa is a team with a lot of balance and they have the appropriate players for each position. The players know their role and they play good football in all the four phases of the game. In tomorrow's game, I think the team which scores the first goal will have the opportunity to manage the game better."
Nikhil Prabhu's thoughts on taking on his former side
Punjab FC made a significant move during the summer transfer window by securing the services of Nikhil Prabhu from FC Goa. The club invested a substantial transfer fee to bring the young defender on board. Interestingly, Nikhil Prabhu, who hails from Mumbai, will have a memorable birthday celebration on the game day itself, as he faces his former team, FC Goa, on Monday, October 2nd. He shared his views, "It will be a special day for me as I'll be celebrating my birthday playing against my former team. I have to prove myself with my current team and I want to contribute my best for the team and in the meantime, grow individually."
For more updates, follow Khel Now on Facebook, Twitter, and Instagram and join our community on Telegram.
posted in :