Bundesliga
Leroy Sane is Bayern's key player, Julian Brandt ahead of Der Klassiker
By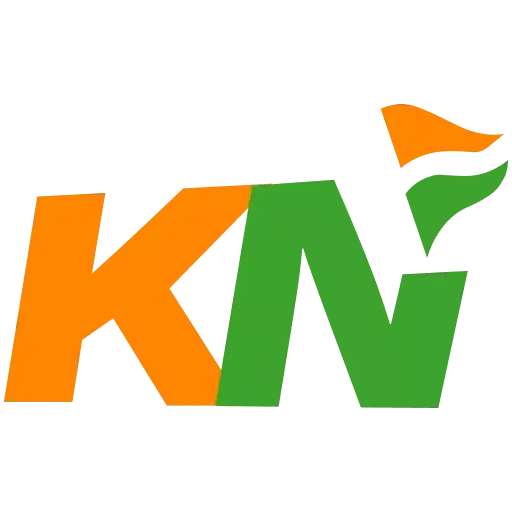 Khel Now
Julian Brandt is enjoying a great start to the Bundesliga 2023-24 season
Here is an exclusive interview with Borussia Dortmund star Julian Brandt ahead of the first Der Klassiker of the Bundesliga 2023-24 season. Julian Brandt has already eight goal contributions in the current season.
What can you take away from your last game in Frankfurt?
"I have mixed feelings because there are a lot of positives and a lot of negatives we can take from that game. Those are the things that usually define how you feel after a game. If there are only positives to take from a game, then you have usually won it. I think both teams can be satisfied with the game. Frankfurt wanted the win and they took the lead.
We wanted to win to continue our good run over the last weeks. We would have deserved a win after coming back so many times. We just conceded too many goals, unfortunately."
You are enjoying a lot of success, but there are also some critics. Why is that?
"I think there are a few reasons. When you have success, people start getting used to it. This is when they start looking at the details and begin to be less satisfied with certain things. It might also be quite a German thing to be looking at small details and even if things are working well, to try to improve them. A lot of people in the Bundesliga also compare themselves to others. There are a lot of teams that are playing very attractive football in the league today. Therefore, there might be expectations that we start playing like Bayer Leverkusen, Bayern Munchen, RB Leipzig or Stuttgart. That can cause criticism, even though that is not always justified. This is a results-driven sport and our results are good. However, that doesn't mean that we don't have to keep improving. We are critics of ourselves, in the dressing room as well. 1-0 wins are extremely important to be successful and you pick up the same three points that you get for 8-0 wins. We have a midweek game in the DFB Pokal this week, so leading 2-0 or 3-0 at halftime would help us and mean that we can rotate a bit and you don't have to kill yourself out there and be nervous until the end. However, that's just not the way it is at the moment. It has definitely improved though compared to the first two or three weeks of the season."
It's going really well for you personally. Why is that?
"I think I'm managing to create chances in the final third at the moment. I'm also able to be clinical in my finishing when I get a chance. I don't remember having many chances over the last few weeks, but I'm still able to score. It's not like I've had three or four big chances every game but rather only one or two. I'm just finding it easy at the moment. That happens when you get into a run like this, you have momentum on your side. Last season, when I was injured for a while, I managed to find my form relatively quickly again and that helped me."
You're one of the youngest players to reach 300 Bundesliga appearances. Do you know who the other young players are to reach this milestone?
"I have read who is around me and who managed to reach this amount at a younger age. It seems like I'm doing well looking at the names of the players in this circle. It's crazy how fast the years went by. I've been a professional for ten years, but it still feels like my first years at Leverkusen. It is a nice feeling, but also a strange one. Time flies."
You scored the decider in Bremen in your milestone game. That was a perfect day, wasn't it?
"Yes, the 1-0 win was great. The situation was a bit tricky, just coming back from the trip with the national team and getting very little sleep before. However, I managed to play for almost the full 90 minutes. Although this might have caused some difficulties later in the Champions League game, it was worth it. It feels good when you celebrate a milestone, but it's even more important to help your team and pick up three points – especially on a Friday. Drawing or losing on a Friday when the matchday starts is always a bad feeling."
What was the celebration of the goal all about? Do you only do that in games against Bremen?
"No, I also did this when we played against Seville last year, but it received more attention in the Bremen game. I have tried to explain it once or twice, but it's not easy. To break it down, I am known for being a big fan of anime since I was a kid. There is an anime show which is on at the moment, with a few characters that I like and can identify with. I've posted a bit about this on social media, so people could see what I was referring to. That's the story and some others in the team have picked it up as well, so anime has become a subject we talk about in the team, even though it has nothing to do with football. It's a lot of fun and it's something different from our daily football life."
You don't always celebrate like that though, you didn't against Frankfurt, why not?
"I thought the seconds were important and could count for us in the end, so I didn't want to start a show. I thought it was better to get back to playing quickly. It always depends on the moment. In Bremen, it was the right moment. If you have a game that is tense and the fans are waiting for the deadlock to finally be broken and you manage it in front of the Yellow Wall, the stage is basically set and the moment is right. It was similar in Bremen.
There are also situations when it's better to leave it, though."
Looking ahead to Der Klassiker, does the last matchday of last season add some spice to this game?
'The 34th game last season wasn't anything that Bayern did to us, they just won their game, it was fair enough. I think there's enough spice already in this game. The people of Dortmund look forward to Bayern coming here, it's always a heated game. Last season, it was particularly special because we equalised in the last minute. We have played well in lots of games without managing to reward ourselves in games against Bayern. I think there must come a time when you reward yourselves for the effort you put in, not only when you play against these teams, but also against teams below us. That's a big task, as it always has been. Bayern are playing well at the moment, they have won a lot of games, but we have been unbeaten for a few months now and we want to keep it that way. In the end, the form on the day will be decisive. If you have one or two lads who don't push themselves to their limits, that's the same for Bayern too, then that will be decisive for the result. We have to be aware of that."
How do you see Bayern at the moment?
"There are some parallels to our situation, maybe not to the full extent, but a bit. You always want more; you always find something to criticise. From a distance, or from a neutral point of view, it's impressive what they deliver. They play extremely effective football; they are always able to score, even when a game is going well for their opponent. You could see that against Darmstadt. The first half was a bit wild because of the red cards, but when they find their rhythm, they can really turn you over. They score a lot of goals; they have many players who can get into positions to score goals. That's probably how it is in Munich though, it seems you can never fully satisfy the people there. That's not really my problem though, I'm concerned with Borussia Dortmund and that's the most important thing for me. The most important thing on Saturday will be who is the most courageous on the day. It could be a really tight game. The advantage for us is that we're at home."
Has it surprised you how well Harry Kane has started in the Bundesliga?
"It hasn't surprised me. When I watched the first few games, I thought maybe he would need a bit of time to really settle into the team. He scored in most games, but you still thought maybe he would need to adapt. Now you can see that he is getting better week on week, his teammates understand him, he understands them. I have to say, there is a lot of focus on Harry Kane at the moment. For me, personally, and I can judge this because I played with him, Leroy Sane's development is sensational. He's so strong at the moment. I don't want to say he's showing what he can do, but he's extremely efficient, and to me he is the Bayern player who is playing the best and who we should be focussing on the most. I don't want to talk Harry Kane down, given how many goals he has scored, but I think Leroy is their key player."
The goalkeeper is crucial in Der Klassiker, how's Gregor Kobel doing?
"He looked good today!"
How did you react as a team to Gregor Kobel's contract extension?
"He is a clever guy and he knows what's best for him at the moment. I think he's extremely steady, he's our vice-captain, so he has grown into his leadership role. He continually shows his quality, but when you look back over the last two or three years, it has all happened so quickly. He played for Hoffenheim for a while, Augsburg, Stuttgart, then he was at Dortmund and, to me, became one of the top five keepers in the world. That all
happened quickly and at this point, it is good to establish yourself at such a high level, but also to develop. He's still a young player, a young goalkeeper. We were all delighted about the extension. You know anything can happen in football, it's a quick-moving profession, anyone can come or go, so we were delighted. I also think it was the right decision for him because he has so much time left. Maybe he wants to play here for the next ten years and become a legend, in which case everyone will be delighted."
Manuel Neuer is back for Bayern, is he back to his top level again?
"He is very professional. Footballers are all ambitious and sometimes want it all too quickly, but I think he knows his own body and knows when he is ready to play again and give everything for the team. What will be interesting will be how he gets back into the rhythm of a game and you can't prepare yourself for that. He has so much experience, so much time in football behind him, that he will be ok. We will be trying to put one or two balls past him though. It won't be a disadvantage for Bayern though. I also think Sven Ulreich has done very well; he is sometimes overshadowed by Manuel Neuer, but I have seen one or two of his saves in the last few games, and they were sensational."
Trending World Football Articles:
After almost ten years as a professional, do you still think back to your time starting out at SC Borgfeld?
"I really like looking back, I'm often reminded of my past or my childhood because a lot of lads who I played with back then are still my friends. Funny enough that you should mentioned it: I was back there two weeks ago and watched a game. Some of my friends were playing. It was a difficult game to watch but that's not what it was about. I just wanted to go there. That's what I like to remember from those days. As a child, you go and play football and you have fun. You're not worried about what could go wrong, or will I eventually play 300 games and be a professional for ten years. It's just about having fun and you should enjoy it. When I hear from players who have finished their careers about how quickly it goes, and they have never done this or that, I think by myself, especially after the Werder game, maybe I should reflect once or twice a day how much I can enjoy what I am doing. That will do me good. The next ten years will be over pretty quickly, and it's great to be in this situation, in the football world, with all the things associated with it."
You seem very mature when you talk like that. Do you feel like you have grown?
"Yes, I got older. I was a bit different seven years ago, but that's all part of it! You don't stay the same, time influences you. I'm talking like a 35-year-old now, but when you hang around with Mats Hummels then you feel old. That guy causes you to grow up!"
Marco Reus also said that the clock is ticking. Do you feel differently about time?
"When I was at school and went there from Monday through Friday, I had the feeling that time was going slowly. When you do something fun though, especially in busy times with midweek matchdays, it flies by. Then suddenly you're in a new week, then another new week. Then you have a trip with the national team for a week, then another three or four weeks here in Dortmund, and then it feels like you're away with the national team again.
Suddenly, it's the winter break. You notice that it feels a lot quicker than if you're doing something you don't enjoy. That's how time flies by."
Was football always the main thing for you as a child?
"A constant topic my whole life has been that I don't like to be forced into things. If I do things that I actually want to do, then it tends to go really well. At the start it didn't really come from me, but me and my family wanted to try out sports. Then after a few months, and a bit of discussion with my parents, I decided for myself that I wanted to do it, that's where it came from. That means that if it had gone terribly, I'd probably have dropped out and done something else. Overall, everything developed well into where I am now. My own drive was the key for me to stick with it, and to have a lot of fun doing sport. With some luck and only few injuries, I managed to become a professional."
When did you first realise you were exceptionally talented?
"I played for the club in my neighbourhood until I was 15, because I didn't really fancy going to a Bundesliga club when I was a youth player. I had more fun playing with my friends. They were good though, we weren't just messing about, we could really play. When I played for the youth national team for the first time at 15 years old, I realised I had to go for it if I wanted to take it seriously, because these Bundesliga clubs can offer you something you don't get from neighbourhood teams. I then went to Vfl Wolfsburg, which was the right decision for me, and I realised I was establishing myself. I was adapting, earning success, everything was going well, and joined the professionals quite early.
Things were progressing quickly and then I realised that the chance was there. The move to Leverkusen was something I had to make work. That was the key to making it. I came on against FC Schalke 04, had a few good moments in the game, and then played one half against PSG in the Champions League three days later. The first impression is usually most important and that seemingly was good, so I could join the first team. That's a short summary of the story but I managed, thankfully, to be in the right places at the right times and that helped to set me on my way."
You were a youth national player at 15 when you played for SC Oberneuland, weren't you?
"Yes, I was, and I scored in one of the games. I was with Timo Werner who was at Stuttgart at the time. There were so many talented players who sadly didn't make it, there was Bilal Kamerieh who was at Hertha Berlin, Marc Brasnic who is now at Alemannia Aachen but was at Leverkusen back then. There was a lot of talent there at the age of 15. Then injuries came, maybe some bad luck, and it didn't work out for some. I managed to slalom through those issues and find my way, and it worked out for me."
For more updates, follow Khel Now on Facebook, Twitter, and Instagram; download the Khel Now Android App or IOS App and join our community on Telegram.
posted in :