The Bavarians last failed to win the title in the 2011-12 season.
Over 3000 days. Yes, remember that number. For that is the number of days that have elapsed since the time the Bundesliga title last went away from Bayern Munich. At the start of the 2019-20 season, Die Roten appeared to have finally answered the prayers of the rest of Germany, which was craving for a different champion. The club were fourth in the Bundesliga table, four points behind leaders Borussia Monchengladbach and had decided that a club favourite Nico Kovac could not be the man that brought Bayern back to the pinnacle of European football.
Enter Hansi Flick, the man who was integral to Germany's success in the 2014 FIFA World Cup. After 25 wins from 28 games in all competitions, Bayern have already secured their eighth straight Bundesliga title, are in the final of the DFB Pokal, as good as through to the quarterfinals of the Champions League and have played some of the most 'edge of the seat' football that Europe has seen in a while.
But, now that football has slowly started regaining its composure in Europe after the break due to the coronavirus pandemic, the usual questions have again popped up. Can anyone dethrone Bayern from their dominance of the league? Just why is a league that has enough potential to dish out title challenges unable to see a champion beyond Sabener Strasse?
The last team that challenged Bayern's hegemony was ofcourse Jurgen Klopp's Borussia Dortmund way back in 2012, the last time Germany had a league champion that was not Bayern. Since then, they have been the only team that have been legitimate contenders for the title and any slip up from them is counted as a handing over of the crown to their illustrious rivals. But, just why have Bayern been so dominant in the league?
Winning as a culture does not restrict itself to the pitch, it goes beyond that
There is no doubt that Bayern are the biggest club in Germany. Multiple league titles, five European Cups, superstar coaches and a host of World Cup winners among their ranks has always defined the club. The outfit have winning defined in its DNA and those who cannot identify with this ethos find the going tough, as Kovac would have found out the painful way. Given this, the team's relentless pursuit of honours each season is no surprise.
In addition, the team are always looking to take the next step in their evolution. An example of this was in the preceding decade, when Bayern unsurprisingly won six league titles out of a possible 10. But, what was lacking was success in Europe and a sense of discipline in the ranks, which brought the infamous tag of FC Hollywood to Munich.
The club addressed this by bringing in Louis van Gaal, who set about building the foundations for the present day Bayern Munich. A shift to possession-based football and bringing through young players with strong discipline formed the base for future Bayern teams to begin competing more regularly for European honours. Pep Guardiola's appointment in 2013 was further proof that the Bayern hierarchy were thinking of team evolution, a count on which Carlo Ancelotti and Kovac fell short.
In addition, the team always have had leaders on and off the pitch that could issue a rallying call when the side was not performing up to the levels that were expected of them as a Bayern player. The likes of Jerome Boaten, Manuel Neuer, Mats Hummels (before his return to Dortmund), Thomas Muller, Bastian Schweinsteiger, Phillip Lahm, Franck Ribery and so on, were all serial winners and leaders that ensured that the team never had a shortage of big personalities that can drag it across the finishing line when needed.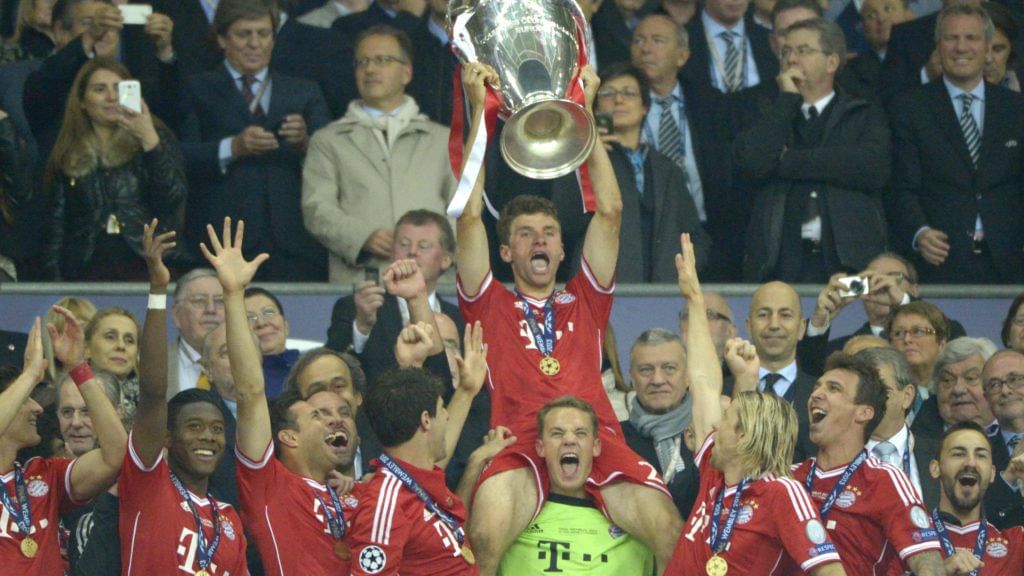 Dortmund, on the other hand, too have their fair share of Bundesliga titles and a solitary European Cup win. But, since Klopp's departure in 2015, the team have stumbled from one coach to another in search of the next successful manager. Thomas Tuchel, Peter Bosz and now Lucian Favre have all built young, fast and energetic teams that can excite fans, but do find themselves lacking when the going gets tough or in "squeaky bum time" as one legendary Scott famously put it.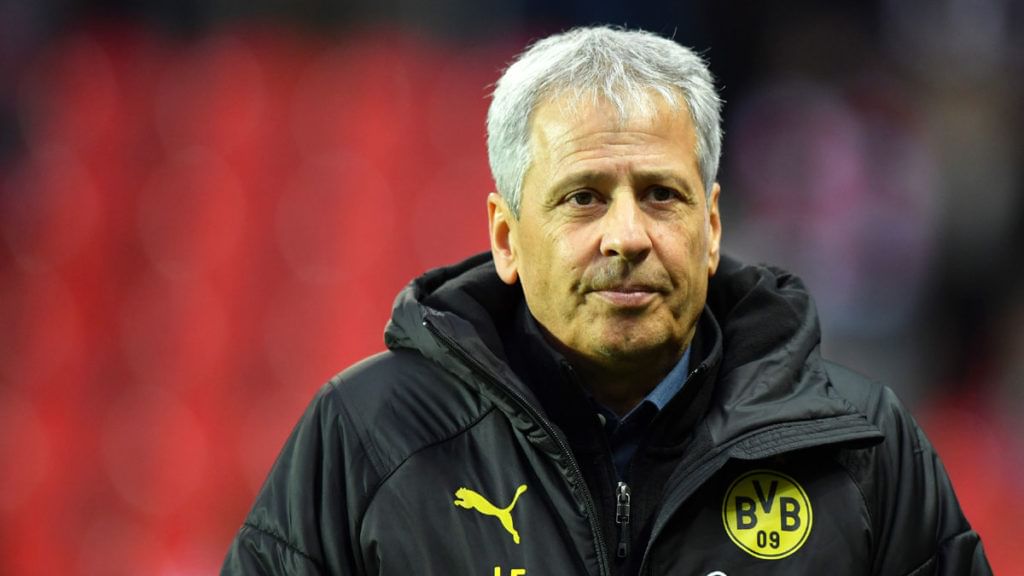 The team definitely lacked senior statesmen that could inspire their teammates to win. The likes of Hummels, Neven Subotic, Roman Weidenfeller were young, but experienced enough as they already had more than 100 appearances for the club by the time the team won the league in 2011. This was wonderfully complemented by former Germany international and Dortmund legend Sebastian Kehl, who brought both a connection to the club and leadership to the team.
This problem extends to most teams in Germany that cannot compete with the financial might of Bayern, or do not have the same leaders in the dressing room that can foster a winning attitude and take that next big step in their evolution.
Balance in attack and defence is crucial for a title-winning side
All title winning teams have had a common denominator, that they were always ruthless in all areas of the pitch. For every Andriy Shevchenko goal, there was an equally important Alessandro Nesta tackle and a Gennaro Gattuso tactical foul that ensured that opposition teams had no chance of beating you. That was something that has been a common feature of Bayern over the years, that most of their competitors never achieved. A simple comparison between the Bundesliga campaigns of Bayern and their closest title challengers Dortmund in this decade, illustrates just how team balance is essential for success.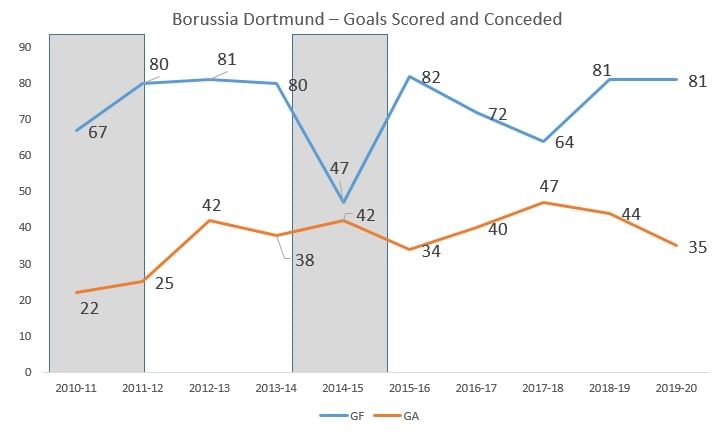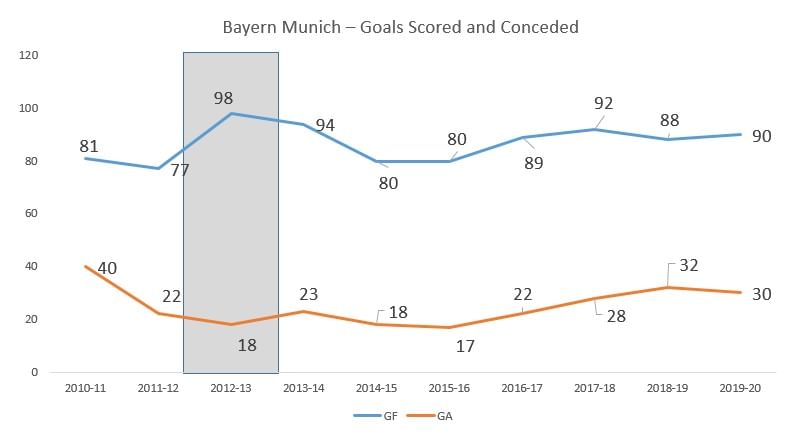 The two plots indicate a clear trend that contributes to why Bayern do stand a better chance of winning the league each season. In the two campaigns in which Dortmund won the title (highlighted near 2010-11 and 2011-12), the ratio of Goals For to Goals Against was above 3 and since then it has not moved beyond 2.5, which indicates that for every goal that Lucas Barrios, Shinji Kagawa, Robert Lewandowski scored there was a Hummels, Subotic and Kehl keeping the opposition at bay. 
The seasons post 2012 show that while Dortmund are a fast, attack-minded and young team who are exciting to watch, they have seen points dropped as a result of defensive frailties. It is also a key reason why the signing of Emre Can from Juventus in the winter transfer window has proved to be vital, given his experience and defensive nous he brings.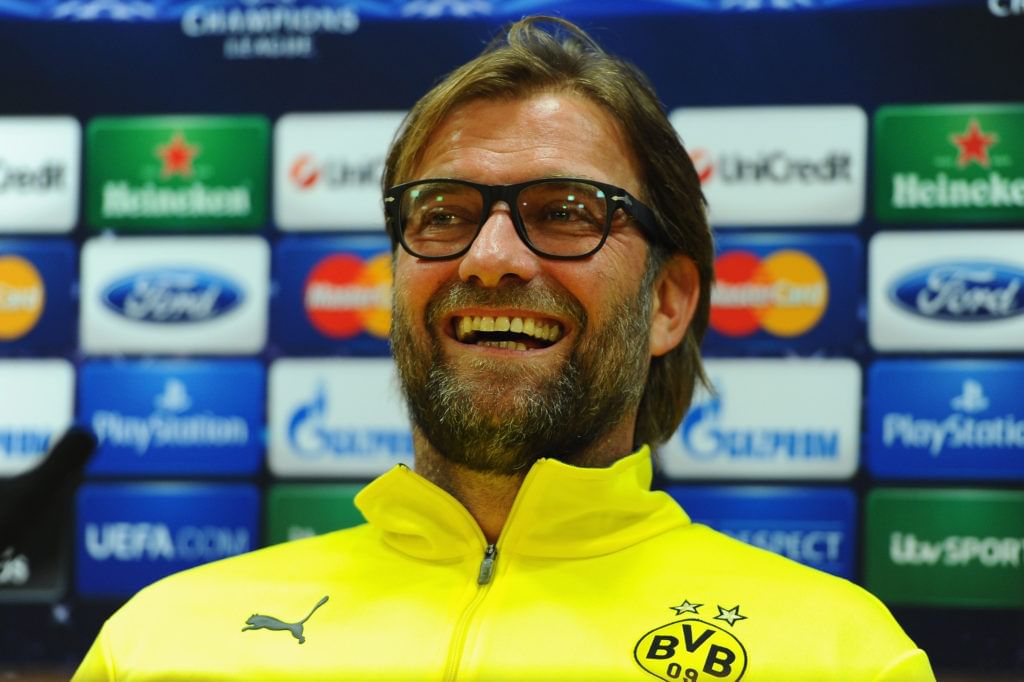 A key point to also note is that in Klopp's final season in-charge of Dortmund in 2014-15, this balance was completely thrown out of the window. Although, these numbers do not reflect the full story of the many occasions on which Dortmund were unlucky not to score or to concede a goal in that campaign, it shows that the team was definitely on its last legs and someone had to restore the balance in order for them to win. 
Bayern, on the other hand, have shown an absolute ruthlessness in front of goal while being miserly at the other end. The 2010-11 season which proved to be Van Gaal's last, showed a similar trend as Klopp's 2014-15 term and Van Gaal's famed balance was in decline. Indeed, it is the only season in the last decade in which Bayern have conceded more than 35 goals. 
The 2012-13 treble-winning season was the clearest indicator of how efficient a winning machine Bayern are. Nearly a century of goals in the league and conceding nearly five times lesser in Jupp Heynckes' final season in-charge before his first retirement from the club, showed that the planning of the club in maintaining this balance in all areas of the pitch had been spot on.
Other clubs have started functioning with the 'buy cheap and sell big' model
Dortmund owed their twin league wins at the turn of the decade as the culmination of a three-year project under Klopp, who carved out that young roster. High-tempo pressing football, young players from the academy and a manager who could sometimes outnumber the vociferous Signal Iduna Park single-handedly with his enthusiasm, were some of the factors that helped Dortmund throw Bayern off their perch. Players like Hummels, Subotic, Mario Gotze, Ilkay Gundogan, Marcel Schmelzer, Lewandowski, Kagawa became household names in the Bundesliga and it was clear that they would be talked about across Europe.
True to this, their best players were being picked off one by one by bigger and more financially well-off clubs. As a result they found it tough to build on that winning momentum, as in the case of Dortmund fizzing out with their European and Bundesliga exploits by the end of Klopp's reign in 2015. German clubs, long renowned for their ability to keep their accounts in the black, saw that the model of buying hidden gems from abroad or generating talent from within and selling these players to bigger clubs for high prices kept their books in order.
The likes of Gotze, Hummels and Lewandowski all joined Bayern at a time when the team needed an injection of renewed vigour and a committed mentality from the board to conquer Europe. The potential arrival of Alexander Nubel and maybe Kai Havertz will only serve to add to this growing problem of other clubs resigning themselves to the fate that their best players will eventually move to Bayern. 
RB Leipzig are one such club that are showing signs of upsetting this trend, despite the fact that they are disliked by nearly every club in Germany including Bayern. But, from a neutral point of view, they may just be the exact tonic that the league needs to nudge Bayern and remind them that there is competition. 
However, Until there is a tectonic shift in the way German clubs function and till one of them doesn't give in to the lure of Bayern, the league will continue to be plagued with this problem and would effectively hand over the title to the Bavarians on a plate at the start of every season.
For more updates, follow Khel Now on Twitter, Instagram and join our community on Telegram.