Some of the enlisted players undertook unexpected professions and are quite excelling there as well.
Football is a very physically demanding and mentally draining profession. That is why, one can witness several instances of players taking early retirement from football or other breaks to rejuvenate or just relax after a continuous phase of incessant action. Hence, many of the high-profile ones prefer to appear on the TV as pundits these days to pounce on the relishing monetary benefits on offer.
However, there are a few footballers who manage to make a name for themselves even outside their territory. It requires a lot of self-determination to take up a new skill, or a job after after retiring from a primary source of living.
Here is a list of five such personalities and their different career choices or work in addition to the sport.
1. Eric Cantona
Eric Cantona, the maverick legend of Manchester United, has had immense interests apart from football in quite a few careers post his retirement. He acted in a French film named Le bonheur est dans le pré during his suspension period after his mishap with a Crystal Palace fan in 1995.
Later on, he went on to co-produce and direct the Palme d'Or nominated film, 'Looking for Eric'. It released in 2009. He had started a petition to free Palestinian footballer Mahmoud Sarsak. Mahmoud was arrested by Israel sans any conviction but was released on July 10, 2012.
He also called for a social revolution in 2010 during the time of the Global Economic Crisis. At that time, he appealed to the customers of the major retail banks to withdraw their money on December 7th as a form of protest.
His filmography comprises of 26 movies since 1995 with the last of them releasing in 2018. It was named 'Ulysses and Mona'. Much like during his playing days, Cantona has managed to keep a charismatic aura around him through his various indulgences in fields of prominent public interest.
2. Andy Cole
Andy Cole, too, had a stellar time with Manchester United back in the days, when he played a pivotal role in the treble-winning campaign of 1999.
However, just after that iconic campaign, he was part of a heartwarming practice of social work as Cole started off the 'Andy Cole Children's Foundation'.
It all began when he visited Zimbabwe after the Champions League victory and had an incessant urge to help the suffering kids and orphans on the streets. More specifically, most of those kids were orphaned by AIDS and Cole's foundation had set up a mobile health clinic in Harare to help these children battle various difficulties related to their health.
Later, Cole again visited his foundation after being left out of England's World Cup squad in 2002. By that time, 120 children had become a part of the organization.
The former forward had then stated, "I left Africa knowing that I had to do something to help. It's all been pretty humbling; this is a different sort of achievement than scoring goals or winning trophies."
3. Sol Campbell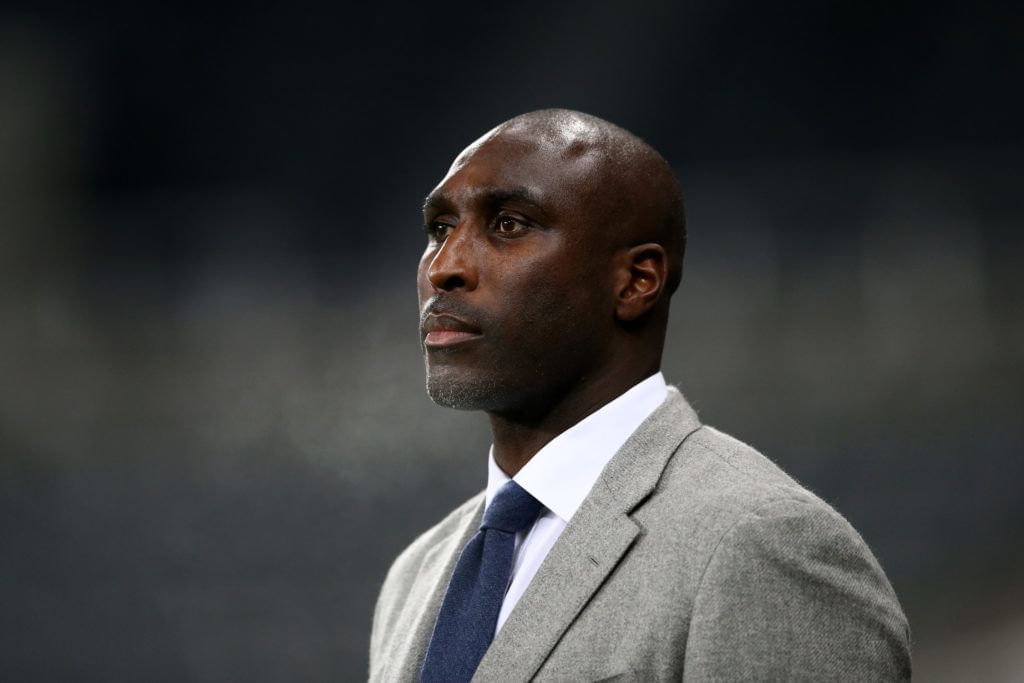 Campbell has always been politically active ever since having hung up his boots
Sol Campbell is a name that still divides opinions amongst the Tottenham Hotspur and Arsenal fans considering his much-publicized and controversial transfer away from Spurs to the Gunners back in 2001.
At that time, such direct moves within arch-rivals wasn't a common practice and Campbell was one of the few who dared to break that unwritten norm. After a great career in football, he went on to join politics further ahead in his life as he took retirement from the sport. Moreover, he was hopeful of being a candidate put forward by the Conservatives in the Mayor of London Election, 2016.
He wasn't given that opportunity but Campbell has always been politically active ever since having hung up his boots. In 2013, he had said that he liked the mentality of the Labour but the policies of the Conservatives.
He voted for Brexit during the 2016 referendum and had said, "I'm looking at the sporting side – how youngsters aren't getting the opportunities at some of the big clubs. Some of the big clubs are bringing in youngsters from 14, 15, 16 and becoming homegrown, which is pushing some of our youngsters out."
4. Fabian Barthez
Fabian Barthez is a former French goalkeeper who represented Manchester United on 92 occasions between 2000-04. He holds the record of the most clean sheets (10) in the World Cup along with Peter Shilton. He was a regular for both his national side and the various clubs that he appeared for in the future.
However, in 2008, Barthez surprised one and all by commencing a career in motorsport racing. Though, he was considered to be one of the most prominent goalkeepers of all-time in world football prior to his retirement, the custodian had an overall decent career as a motorsport racer.
Barthez attained his first podium finish at the Dijon-Prenois race. He also won his first race, in the race two of the FFSA series at the Circuito de Navarra. He was conferred as the champion of the French GT Race in 2013.
Barthez was unable to finish the Panis Barthez Competition race in 2017. Nevertheless, he needs recognition for putting such extra passion and the sheer willingness to invest time in an entirely new sport after his retirement.
5. George Weah
Undoubtedly, the most exemplary of all the names listed here; George Weah is the current President of Liberia.  Weah has had an immensely successful 18-year-long spanning football career as post retirement, he, too, decided to enter into politics.
He turned out for clubs like PSG, AC Milan, Chelsea, etc. Interestingly, he is also the winner of Ballon d'Or (1995). Till date Weah is the first and only African player to win this prestigious honour.
Weah has come a long way in politics though, as in 2005 he had stated his interest in running for the position. However, he was gradually bogged down due to his lack of formal education.
In 2008, he was sworn-in as the 25th President of Liberia and fellow great footballers such as Didier Drogba and Samuel Eto'o attended the ceremony.
He had previously been a Senate from the Montserrado County and has plenty of years in front of him to overturn the political, social and economic paradigm of Liberia under his tutelage.