Elsewhere, East Bengal will take in Real Kashmir in a battle of two title contenders.
The I-League is back with rejuvenated vigour, with the teams set to go to battle in Gameweek 1, aiming to win the coveted title. While the historic league might've been demoted to the country's second division, there's still enough talent to create action-packed games as good as those in the Indian Super League.
With a new home broadcasting the games in the best possible manner, the I-League sides are understandably pumped to get their season rolling. This might be a long marathon, but every side will aim to start on a banger to set up a fruitful campaign ahead. Here's the preview for Gameweek 1 of the 2019-20 I-League.
Aizawl FC Vs Mohun Bagan
Date & Venue: 30th November, Rajiv Gandhi Stadium, Aizawl
Time & Broadcast: 02:00 PM, D Sports and JioTV.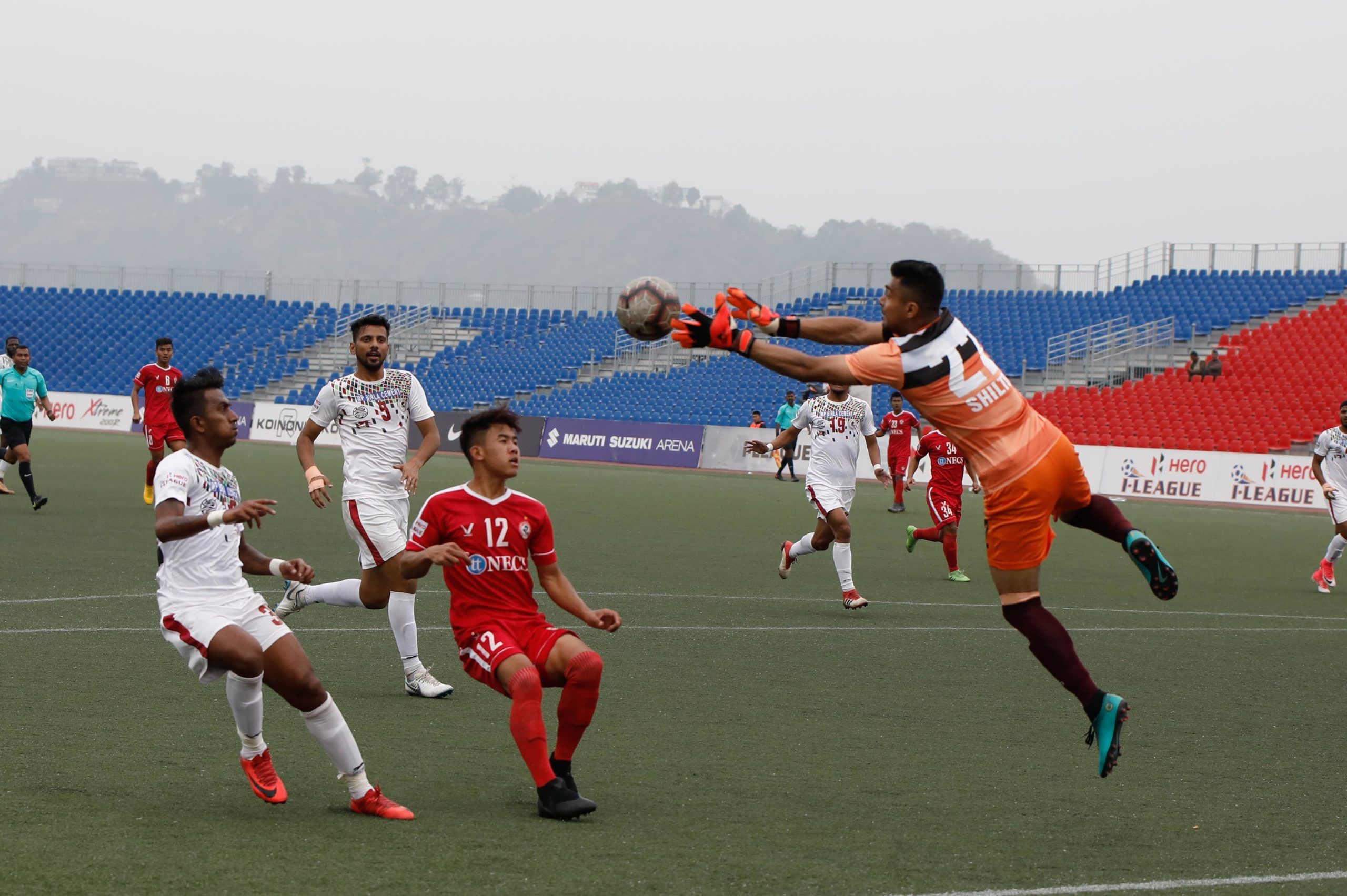 The league starts with a clash between two former defending champions, both attempting to re-discover their dominance. Aizawl FC and Mohun Bagan both had a disappointing campaign last time out, with the former barely avoiding relegation.
However, rejuvenated by Stanley Rozario's inspired tactics, they'll look to turn around their fortunes this season. With a compelling mix of experienced foreigners aiding their talented, unpredictable domestic stars, Aizawl will aim to sting like a bee and thrill fans with their high-octane, exciting brand of football.
Mohun Bagan, on the other hand, have had a revamp themselves. Now, with Kibu Vicuna overhauling their system towards a more intricate Spanish philosophy, the Mariners look packed with potential.
They'll want to live up to that by starting their season with a compelling win. With the majestic new signing Joseba Beitia pulling the strings in attack, Vicuna will hope his inspired Spaniards can get the best out of the diligent domestic core.
Gokulam Kerala FC Vs NEROCA FC
Date & Venue: 30th November, EMS Corporation Stadium, Kozhikode
Time & Broadcast: 07:00 PM, D Sports and JioTV.
Heavy favourites for the championship heading into the competition, Gokulam Kerala look intent on turning things around this season. They were nearly relegated last season, but an inspired Marcus Joseph saved them and will look to usher them to greater things this campaign.
The 2019 Durand Cup champions have had an excellent pre-season and under Fernando Varela's tutelage, they look a hard nut to crack. With extreme discipline, venomous attacking flow and the elite winner's mentality being etched in by the new coach, the Kerala-based side will look to showcase their ultimate power by putting on a clinic against NEROCA FC.
NEROCA have undergone a stark transformation over this year, including a change in ownership. But, they've recently picked up steam with some impressive foreign recruits to complement their exciting domestic base.
With Gift Raikhan back at the helm, they'll look to defy the odds once again by playing crisp, attacking football.
Churchill Brothers Vs Punjab FC
Date & Venue: 1st December, Tilak Maidan, Goa.
Time & Broadcast: 05:00 PM/ D Sports, Jio TV.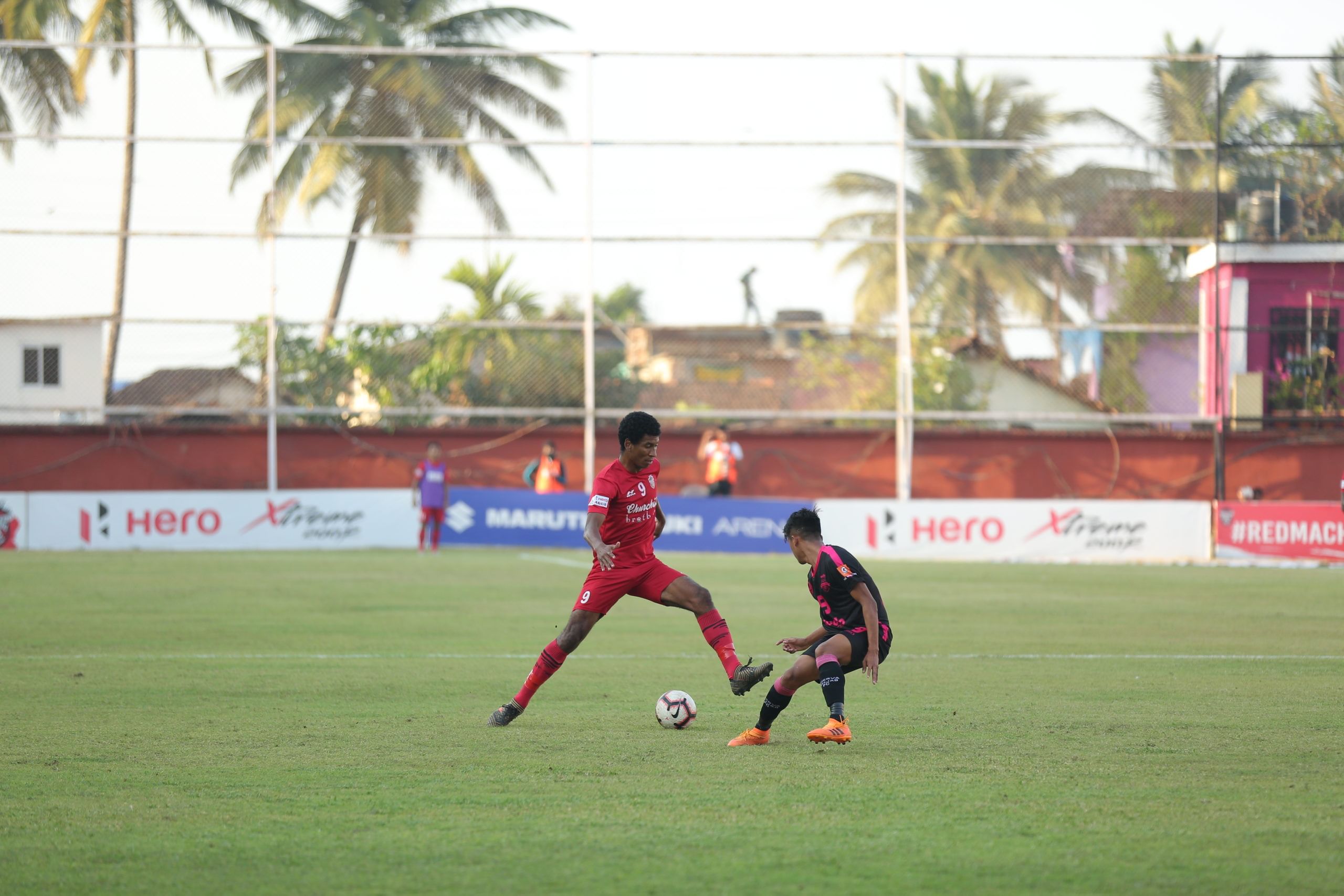 Churchill Brothers produced some thrilling football last season, mingled with lots of goals from an inspired Willis Plaza. The Trinidad and Tobago international is the only foreigner they've retained this season, opting for a new start under former goalkeeper Edward Ansah.
The Red Machines have signed some dynamic foreign players, while retaining faith in the Goan players as well as younger domestic players to bring that spice to their attack. Having come up short last season, Churchill will be gunning for a title challenge this time around.
With a new identity, Punjab FC look to usher aside last season's disappointments. The former I-League winners have roped in two-time league top scorer Aser Pierrick Dipanda 'Dicka,' goalkeeper Kiran Limbu and Brazilians Sergio Barboza Jr. and Danilo Quipapa to compliment their youngsters.
Staying true to their philosophy, Punjab FC will give a lot of exposure to their academy graduates and allow them to express themselves. As a result, they will constantly bomb forward in packs, but will be cautious of Churchill's threat by defending deep as a unit.
Chennai City FC Vs TRAU FC
Date & Venue: 1st December, Jawaharlal Nehru Stadium, Coimbatore
Time & Broadcast: 07:00 PM/ D Sports, Jio TV.
The defending champions have lost a lot of their firepower over the summer, but still, have that spark left in them to do an unprecedented double this season. Some might have left, but Pedro Manzi, Sandro Rodriguez are still there to inspire them to victory.
With Akbar Nawas reaping the absolute best from the local region, Chennai will look to start their title defence strongly. They still have enough potential to floor oppositions with their incisive attacking moves and put on a show. With promoted side TRAU first in line, they'll look to humble the newcomers and prove their might with a dominant showing.
TRAU FC had an inspired promotion to the I-League, but living in awe won't do them any good. They'll look to imitate Real Kashmir's fantastic rise last season and have the ability to do so. With an unpredictable aura about them, the promoted side will look to defy the odds with their hard-working nature.
They have some experienced I-League regulars mingled with some dynamic foreign players, which amplify the surprise element in them and it would be exciting to watch them in Gameweek 1. Of course, they'll need to defend strongly to keep out the champions and be clinical with the chances they get to churn out a positive result.
East Bengal Vs Real Kashmir FC
Date & Venue: 04th December, Kalyani Stadium, Kalyani.
Time & Broadcast: 05:00 PM/ D Sports, Jio TV.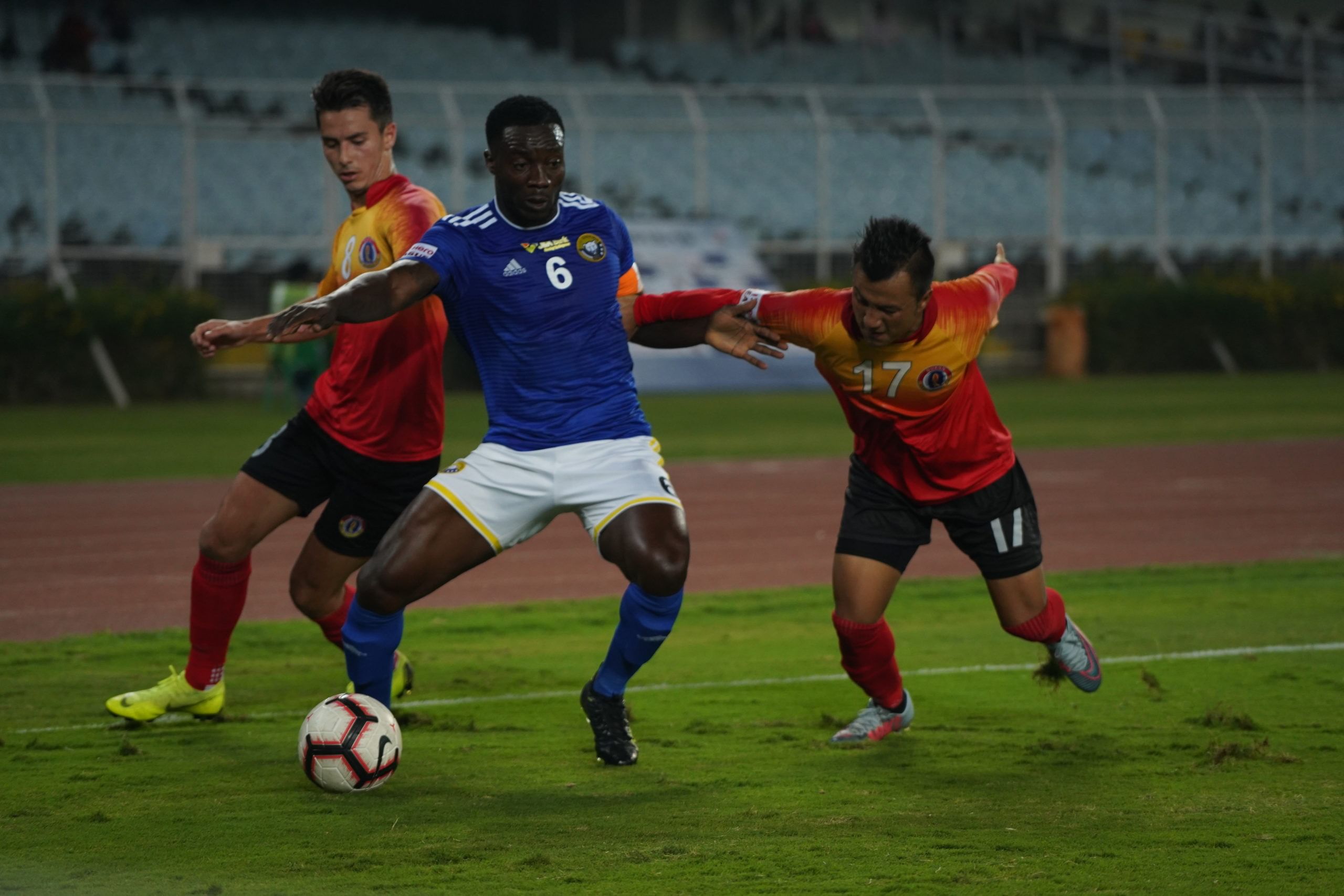 Probably the game to watch in the first week, two genuine contenders for the title clash against each other in what is guaranteed to be a high-octane battle. East Bengal are again on the hunt to end their I-League curse, but look a matured unit in their second campaign under Alejandro Menendez.
The Spaniard has revolutionized them into a well-oiled machine, structuring a compact, flexible shape to be influential going forward and defensively as well. With some inspired new Spaniards to replace their outgoing foreigners, the Red and Gold possess enough firepower to pack a deadly punch.
Real Kashmir, however, are a much more cautious unit. Dave Robertson has structured them into being a thorn in their opponents' side with an impressive defensive structure. While they will sit back looking to frustrate East Bengal, the Snow Leopards are deadly when moving forward as a unit.
With the versatile Mason Robertson now accompanied by another Britisher in striker Kallum Higginbotham, Kashmir's foreigners have that bite to complement their domestic players' electric enthusiasm. They'll probably take a draw in the I-League Gameweek 1 and will look to use their deadly counter-attacks to break the hosts' hearts.
Players To Watch
Joseba Beitia: Mohun Bagan's newest signing has plenty of tricks up his sleeve, being an expert set-piece specialist and creating chances in tandem to help his side go forward. With two goals and several assists in pre-season, the Basque-born man will be influential for the Mariners.
Marcus Joseph: With 12 goals already in pre-season, Joseph is a one-man wrecking machine to usher Gokulam Kerala forward. Expect him to create a lot of trouble with his tenacious nature.
Willis Plaza: The joint-top scorer last season, Plaza will look to prove that wasn't a fluke. A deadly finisher with an impeccable strike in him, he'll look to torment Punjab with his venomous nature in attack.
Sandro Rodriguez: The playmaking cog of Chennai City, Sandro looked impressive in pre-season with his delivery. He'll look to relay that in the main show, being especially deadly with his penetrative passes.
Bidyasagar Singh: With the capability of being Jobby Justin's natural replacement, Bidyasagar is a man on a mission. With eight goals in pre-season, he proved his goalscoring might and the forward will be eager to bring that form into the I-League, right from Gameweek 1.