Roundglass Punjab won their opening I-League fixture against Aizwal FC on January 9.
The I-League is finally back for the 2020-21 season, practising all COVID protocols. A total of 11 teams are participating in the league this time, including newcomers Sudeva Delhi FC. Due to the absence of long-timers Mohun Bagan and East Bengal who have found playing spots in the ISL, the competition has been thrown wide open this time and arguably, might as well lose some of its sheen.
The likes of Real Kashmir FC, Roundglass Punjab FC, Mohammedan SC and Gokulam Kerala FC are some of the favourites to take home the coveted trophy this season. It has also been understood that the league has discarded the traditional double round-robin format, choosing instead to feature a single round-robin phase followed by another round where they will be divided into two groups of six and five based on the points table from the first stage.
The first group will consist of the teams that finish in the top six spots in the first phase. During this second stage, these teams will once again play a match each against each other and the points from both the phases will be put together to determine the I-League 2020-21 champion.
Meanwhile, the second group will comprise of the teams that finish in the bottom five spots during the first stage. This group will also follow a round-robin format in the following phase, but in this case, points from both stages will be added together and the side that finishes at the bottom will be relegated to the Second Division League 2021-22.
The opening day of the I-League 2020-21 saw three matches, with Mohammedan defeating Sudeva 1-0, Roundglass Punjab beating Aizawl FC 1-0 and Gokulam Kerala losing to Chennai City FC 1-2. Among the teams which we have already witnessed in action, Punjab are one of the sides that look strong early on. As already mentioned, they are keen to honour their presence among the favourites to lift the trophy – as explained by coach Curtis Fleming in an exclusive interview conducted by Khel Now.
To provide a bit of a background, Fleming is an Irish former international footballer. In a career spanning nearly two decades, the former full-back played for teams like Middlesbrough, Birmingham City and Crystal Palace. He has also represented and won international honours for the Republic of Ireland U-21, U-23 and senior teams. Post-retirement as a player, he took up coaching assignments at Crystal Palace, Bolton Wanderers, Queens Park Rangers (QPR), Middlesbrough and so on, before shifting base to India in 2019.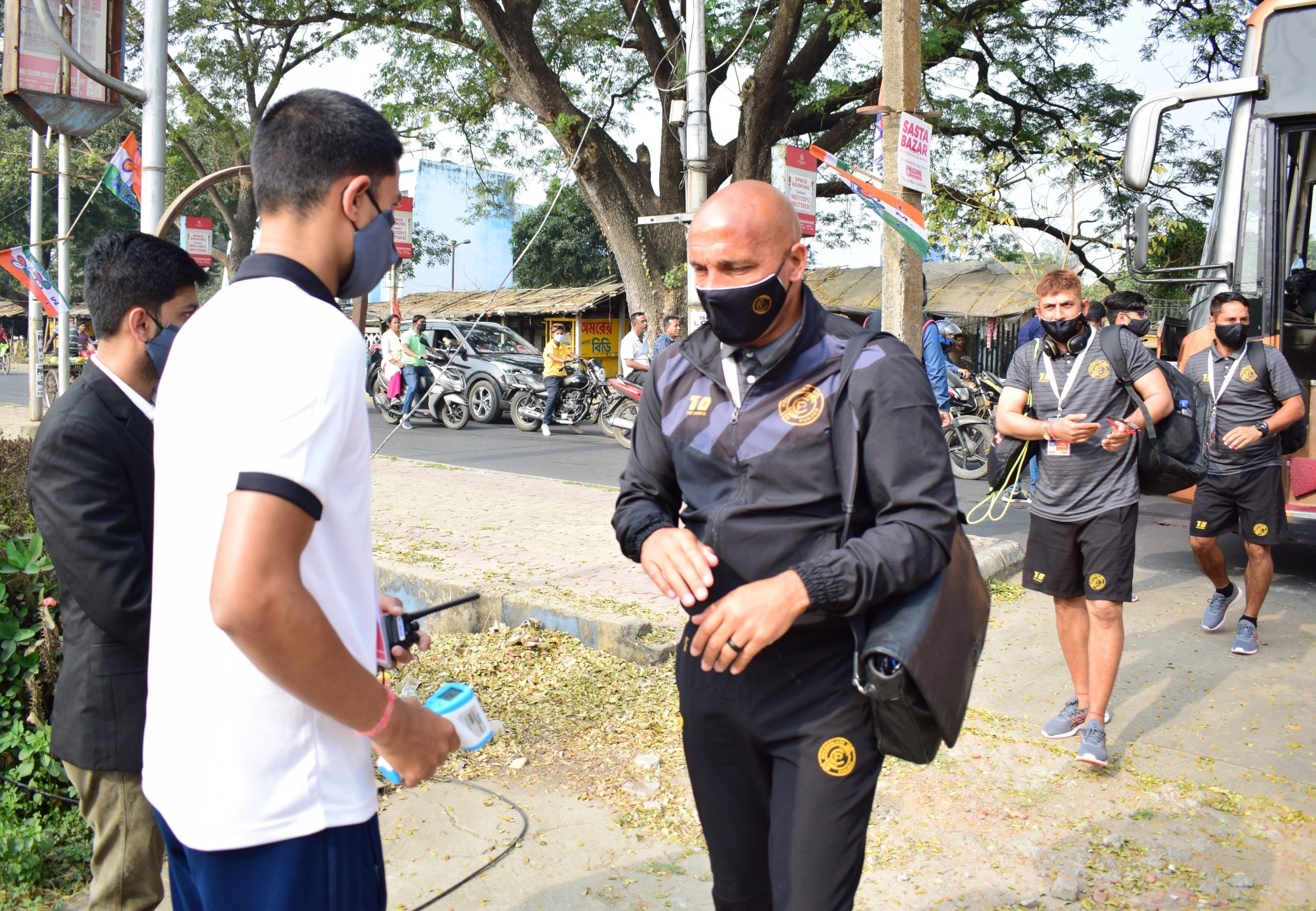 The 52-year-old was the Reserves team coach at Punjab in the 2019-20 season, before the club under their new management promoted him to the senior team role earlier in 2020. He spoke to Khel Now on a host of topics, including his reasons for moving to India, expectations for the team in the I-League 2020-21, and so on.
Impressions on Indian Football
"Football is getting bigger and bigger in India. I've told this on many other occasions too and I believe that this country is building more and more resources to promote and nurture the sport," Curtis Fleming said when asked about his first impressions on Indian Football.
"It's not much of a challenge, rather it's a matter of great excitement for me to be a part of an Indian football club. In fact, I'm buzzing. I heard what Punjab are trying to do and having worked in the UK for quite a long time, I thought 'why not?' When I was first offered a role at the club, I did not know much about the league, it's structure and the infrastructure available.
"But since I started working with the team, I've learnt a lot. Theirs is not a short-term project. They have a long vision and I am happy to be a part of such a team," the tactician added. "This is also my first job as a head coach and while it's a tad challenging, it's also a matter of real excitement."
Expectations for this season
"You know we're a new entity. We're starting fresh and we haven't proven anything yet. A lot of people have asked me about what my expectations are and to them I reply that being competitive is the sole objective for the time being," Fleming said.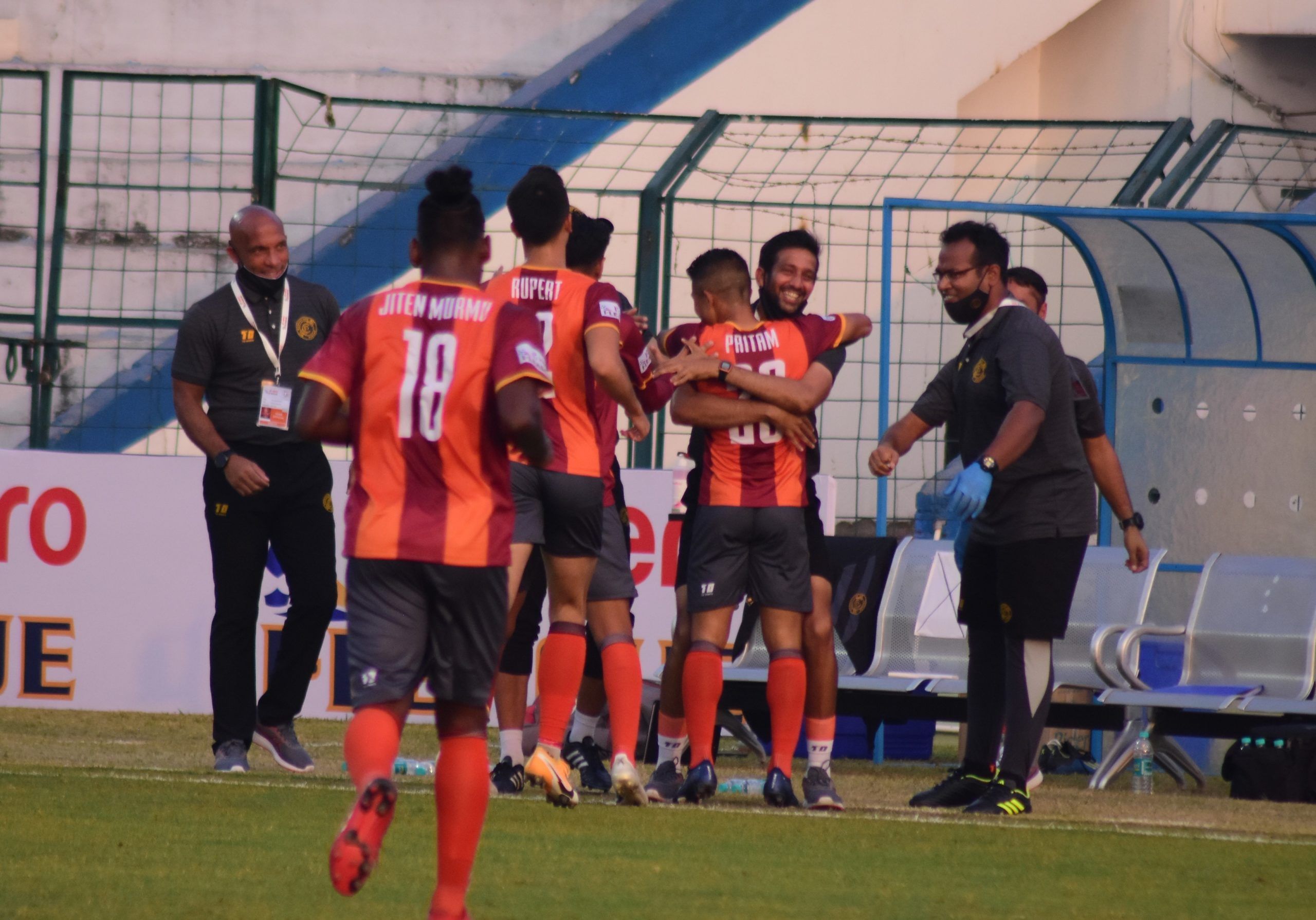 "We need to be competitive. We need to stick to our beliefs, as in we want to play a good style of football and develop our young players as well. There are a lot of asks for us this season. But then its a part of life as a professional coach and I feel that the biggest pressure on me comes from myself.
"I also need to mention that football is not the only point of focus in our club. We are going into the community of Punjab as well, in a bid to see what else we can do for them. Football is always there but sometimes we also need to be reminded that there is a life outside of football for everyone," the coach added. "We have set some objectives on that front as well and we hope to stay true to our vision."
I-League 2020-21
Under their former management, the club (then known as Minerva Punjab FC) won the I-League title in 2017-18. With Mohun Bagan and East Bengal seeking fresh pastures in the ISL, they are once again one of the favourites to lift the title. Asked about it, Curtis Fleming immediately clarified that Punjab is no longer under the old management, which in turn makes them a new club. "We're a new club by all means. So our aim is to be competitive, that's it. We haven't come for a holiday." he said.
"East Bengal and Mohun Bagan have left, but Mohammedan are back and they're also one of the best teams in the league. They will also be ready to prove a point or two and I think it is upon us to offer them and the other clubs some tough competition.
"Another important factor that could come into play is the absence of fans. Considering how we'll be playing behind closed doors in Kolkata, I think it offers us some advantage because it would be several times more difficult to face opposition teams in front of those crowds. We're fortunate in some ways because it would have been a different scenario altogether to face these Kolkata teams while their fans are watching and rooting for them," the 52-year-old added.
The new I-League format
"Yes it's a new format and I think it makes the league even more competitive," Fleming shared his thoughts on the new format of the league as explained in the beginning.
"I followed the I-League Qualifier matches very closely. If you've also observed, it became a bit tough for the teams by the end because the matches came closer. When you have only five or six teams taking part in a league system with at least two matches per day, each side will have matches every alternate day. Player recovery will be a challenge and so will be injuries," he said.
"But it doesn't surprise us because this will be the case for every team. Each of them will be expecting this too. David Robertson, for instance, will be coming down from Kashmir with his team. It goes without saying that he won't be surprised either. It's going to be testing, but it's something all of us have to work on."
On Roundglass Punjab's players
This season, Roundglass Punjab has signed a host of new players. Established stars like Joseba Beitia, Chencho Gyeltshen and upcoming youngsters like Bikash Yumnam form a part of their squad this season. Curtis Fleming concluded the interaction by giving his insights on some of their signings.
"It's great to see him (Beitia) with us. I have to be honest, I was excited about signing him but I had no idea that he had such a huge popularity. But when you speak to the guy, you'd understand that he is humble and hard-working.
"He played against us last season and we immediately knew he was good. He was also targeted by many teams and that is understandable given how great of a team player he is. We have other good names in the squad as well, Bikash (Yumnam) for instance. He was recently chosen by The Guardian as one among the top 60 youngsters to watch out for. It's a huge thing not just for him but also for us as well," he added.
"However, in the end, you also need to understand that football is a team game. While having star players always help, it is the collective effort that matters more and that's what we will focus the most on, in the season ahead," Fleming signed off.
For more updates, follow Khel Now on Twitter, Instagram and join our community on Telegram.