ISL- Indian Super League
With 35+ COVID cases and counting, should ISL 2021-22 take a break?
By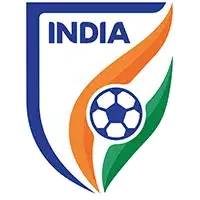 Joseph Biswas
ATK Mohun Bagan and FC Goa are two teams worst-affected with multiple players testing positive.
For the second time in eight days, ISL has postponed a match involving ATK Mohun Bagan, with the club currently hit hard by positive COVID-19 cases within their bio-bubble. This was the second ISL 2021-22 game in succession involving the Mariners that had to be postponed due to players and/or support staff returning positive tests. Juan Ferrando's side last played on January 5 — a 1-1 draw with Hyderabad FC — before the league's organizers decided to postpone their games against Odisha (January 8) and subsequently Bengaluru FC (January 15).
"Each match is assessed on a number of factors including the ability of the clubs to field a team; the severity of COVID-19 breakout at the club(s) and the ability of the club personnel to safely prepare for and play the match," said a release from the Indian Super League on Saturday.
It suggests like ATKMB, Bengaluru FC also weren't in a position to field a team for the game. Unlike the Mariners, BFC were in action earlier this week, when they trounced Mumbai City for a 3-0 win.
Bengaluru and ATKMB aren't the only teams affected by positive COVID-19 cases inside their bio-bubble. FC Goa played their match against Chennaiyin FC without a training session. Against NorthEast United, they found themselves hastily putting together a starting XI.
"We had to rearrange the line-up on our way to the stadium. We didn't know our starting XI ourselves until the last moment," coach Derrick Pereira said after a 1-1 draw. Goa also included one player, who had not practised the whole week, in the matchday squad against NEUFC "just to make the numbers" after Edu Bedia, Ivan Gonzalez and two more players tested positive. Bedia and Gonzalez learned their results just before Goa took their bus to the stadium.
Kerala Blasters are in isolation since their 2-0 win over Odisha. The Juggernauts themselves patched together a 20-member squad for that match. They have since also been in quarantine. The situation is quite similar at SC East Bengal and Jamshedpur.
NorthEast United, Hyderabad and Chennaiyin FC are the only three teams remaining in ISL 2021-22 yet to return a positive result. But, with the numbers surging in other teams, the question lingers — for how long?
Players outcry on bubble fatigue
FC Goa captain Edu Bedia cried foul over the decision to postpone ATKMB's match against Bengaluru FC. Bedia, who missed Goa's draw against NorthEast due to a positive result, questioned the integrity of the decision-makers in a post on his Instagram story. Calling the ISL an "adulterated competition," Bedia mentioned how Goa played NorthEast United despite nine players — including him — testing positive. Yet, another team "suspends its game for the same reason" for the second consecutive time.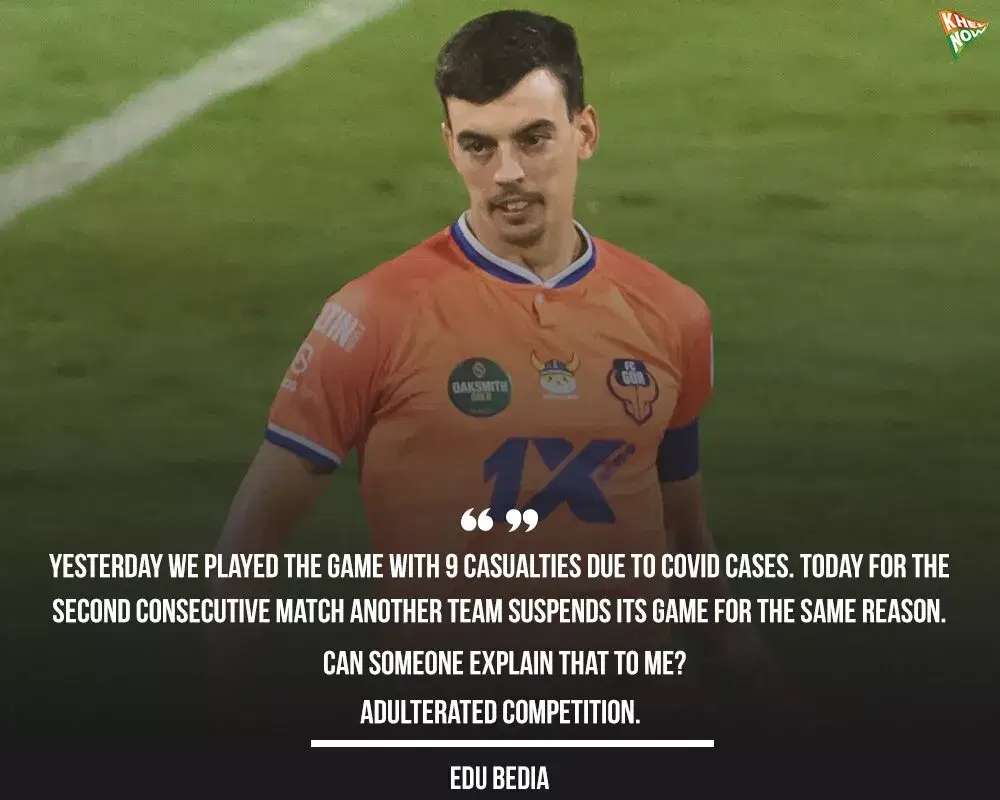 The practicality behind postponing a particular team's matches and going ahead with others is a story for another day. But, the challenges of the bubble have come to the fore with the breach and the ensuing positive cases among the players and staff.
Bedia was not alone in expressing his displeasure. India and Goa midfielder Brandon Fernandes in a similar Instagram story mentioned playing football while staying in a bubble as becoming a burden. "People inside the bubble just want March to come and the league to end, whatever the outcome," wrote Fernandes. Bedia and FC Goa centre-back Ivan Gonzalez had also posted the same story. India and Bengaluru FC captain Sunil Chhetri spoke about it "being a battle everyone is fighting" in a Twitter thread.
What is the league's future?
That a surge in the number of positive cases often points to the league's suspension is a no-brainer. The I-League — just a week into its season — was suspended for at least six weeks after multiple players tested positive. The 2021 season of the Indian Premier League also faced a similar fate. This was before the organizers moved the tournament to the UAE. In Europe, domestic leagues have been suspended before.
However, for a league like the ISL that works on a limited budget and runs for five months, is that feasible? What happens to the clubs' finances? How will the players adapt? Perhaps there is a way out.
The best outcome
When the organizers first announced the schedule for ISL 2021-22, the first FIFA window of the New Year was considered. The FSDL initially announced its calendar for just 55 matches (upto January 9). The second phase of ISL 2021-22 was set to incorporate the FIFA international break between January 23 to February 4 into its calendar. But, with AIFF only scheduling international friendlies in March once the ISL ends, the league organizers added ISL 2021-22 fixtures during this period.
However, with cases surging across teams inside the ISL bio-bubble, perhaps the organizers could use this international break to their merit. The league must suspend all games for at least 10 days and allow the COVID cases to subside before resuming. Doing that will not only allow the league to complete its season without a long halt, but also allow those in the bubble to recuperate and come back fresh. It will also give clubs a much-needed break.
Multiple players and stakeholders have already spoken about the tough life inside the bio-bubble. FC Goa president Akshay Tandon recently revealed how multiple staff and players have been in isolation for close to two weeks and how it was taking a toll on everyone.
Sunil, in a Twitter thread, shared how "hard and frustrating" it is. "You're away from family for half a year, cooped up in a room, anything outdoors is a luxury. There's no change in setting to help you shake off a bad result," wrote the BFC forward.
The 37-year-old also revealed among the many sacrifices he has made as a professional footballer, staying inside a bubble and playing is up there. He called for those in the bubble to open up and talk. To be nice to each other and be there for each other.
Perhaps a break is the best way forward.
Once the ISL resumes, the league can recover those lost matches through double-headers. ISL 2021-22 phase 1 had double headers every Saturday. With India also playing international friendlies on March 23 and 26 against Bahrain and Belarus respectively, the Indian players will join the national team immediately after the ISL season. That leaves a very short window for the ISL to complete the season once it resumes. Playing double headers once every matchweeks could be best solution and the way forward.
With the situation only getting worse across teams, the league would want to avoid a disruption or a long halt. Stopping all matches for 10 days would also curb the spread of the virus.
"It hasn't been easy going for us. We can't keep harping on these things for sure," said Pereira. "I hope we don't have to put them (players) in such a position again."
For more football updates, follow Khel Now on Twitter, Instagram and join our community on Telegram.