The league is set to begin on November 19.
One of the most exciting aspects in football is to witness young talent coming through and leaving their mark at the highest level. They often find themselves competing with seasoned players, but rise to the occasion to cement their place in the team. With the 2021-22 Indian Super League (ISL) season kicking off soon, there are a few players with similar potential — who have displayed their capabilities in previous campaigns.
Whether or not they perform to their optimum levels isn't really the question here. For, this depends on a variety of factors, apart from individual talent itself. However, these players have stood out so far and boast tremendous potential. Considering all of this, here's a list of 10 such Indian players who are likely to make their ISL debut this time around.
10. Christy Molly Davis (FC Goa)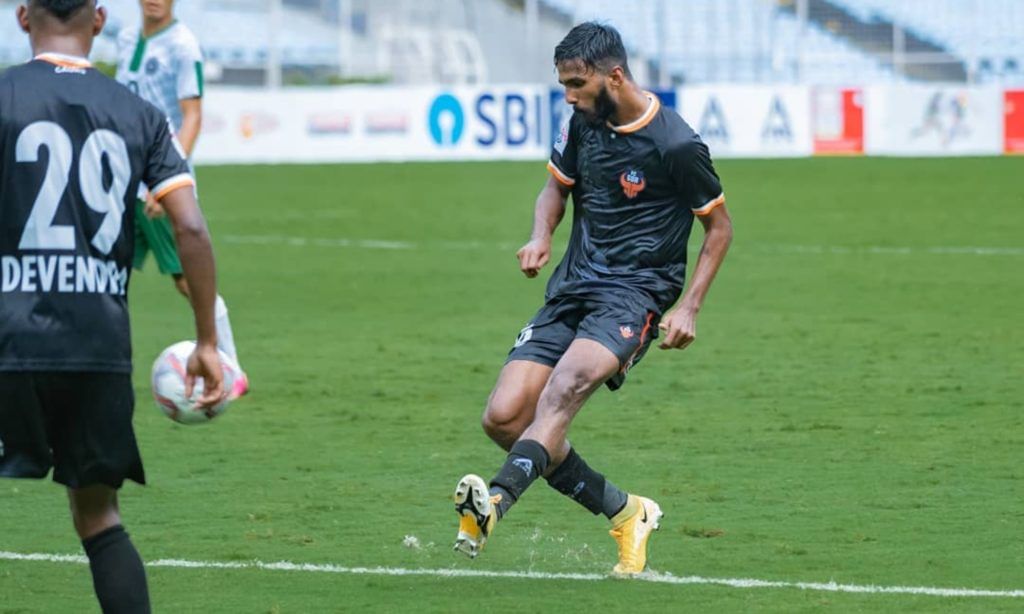 Davis was one of FC Goa's standout players in their triumphant Durand Cup win. Speaking of his abilities and style of play, he is a versatile midfielder, who can play in both attacking and central positions — a trait that's bolstered FC Goa's midfield every time he's around.
Prior to this, he was part of the Gaurs' reserve team for around two years, where he constantly portrayed his capabilities. He was promoted to the first-team earlier this year. FC Goa coach Juan Ferrando has already mentioned that the 22-year-old would be part of the team in the upcoming ISL 2021-22 campaign.
9. Sebastian Thangmuansang (Odisha FC)
Sebastian Thangmuansang is a 23-year-old right-back who joined Odisha FC in May, on a two-year deal. Prior to this move, he was part of last season's title-winning Gokulam Kerala side, with whom he spent two seasons. He also boasts experience of playing for NEROCA FC and Chennai City in the past.
At Odisha FC however, he will have to fight for his position alongside the likes of Shubham Sarangi, Hendry Antonay and Lalhrezuala Sailung.
8. Emanuel Lalchhanchhuaha (NorthEast United)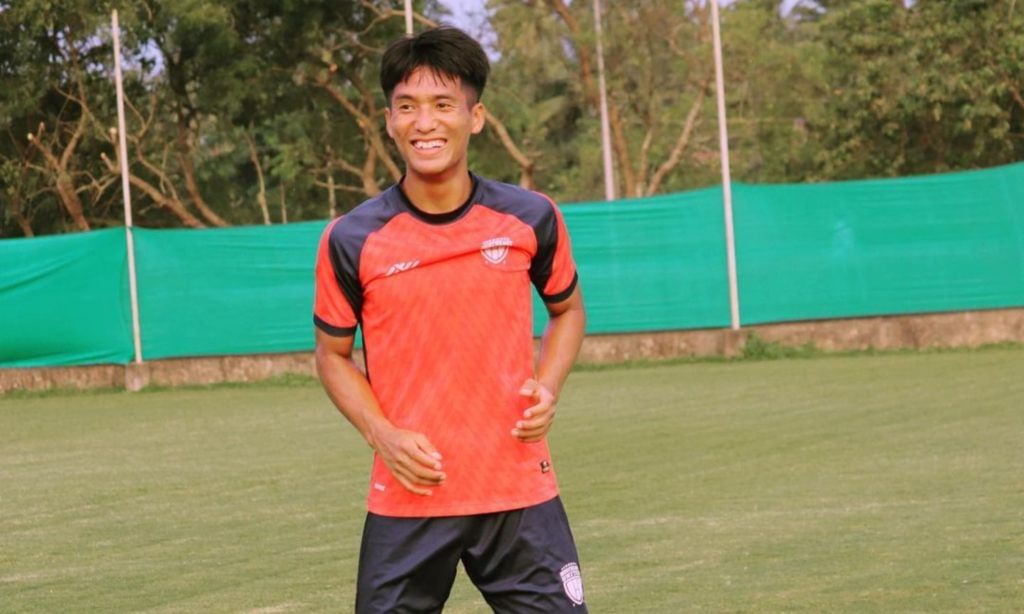 Emanuel Lalchhanchuaha is a familiar name for Bengaluru FC fans. However, he was mainly a part of the club's reserves and youth teams during his tenure. He also won the Bengaluru FC U-18 Player of the Year award (2020). Nonetheless, he joined NorthEast United in August this year.
Lalchhanchuaha is a promising midfielder, who is physically strong and hard-working. He's a box-to-box midfielder who's known for his 1v1 capabilities and efficiency in passing and finding spaces. Subsequently, he's adept at creating chances and selfless in front of goal. All of these attributes could make him a huge asset for NorthEast United.
7. Sanjeev Stalin (Kerala Blasters)
Sanjeev Stalin is a talented 20-year-old full-back who joined Kerala Blasters earlier this year. He was part of the India U-17 team that created history at the 2017 U-17 World Cup. Stalin also played for AIFF's developmental side Indian Arrows in the I-League. He has also represented the youth teams of Portuguese club C.D. Aves and Sertanese before returning to Indian football.
After Kerala Blasters' disastrous 10th place finish last season, Stalin joins Nishu Kumar and Sandeep Singh in the right side of the back four. He will certainly hope for some game-time for the Blasters.
6. Damaitphang Lyngdoh (Bengaluru FC)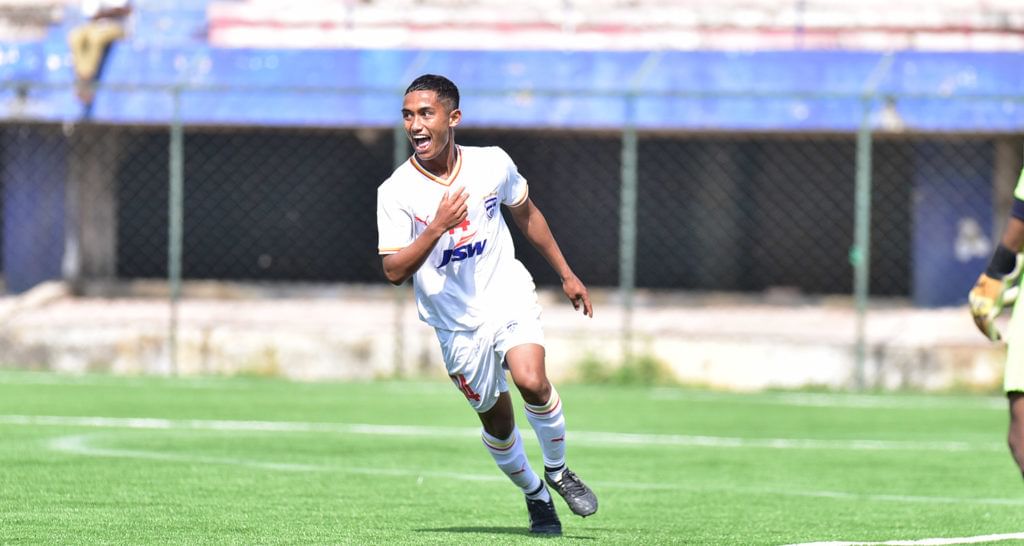 Damaithphang Lyngdoh has spent his entire professional career with Bengaluru FC right from the U-16 to the senior team. Originally a forward, he has transitioned into a midfielder. The 18-year-old has, nonetheless, quickly risen through the ranks and was one of the pivotal players in the club's 2021 Durand Cup campaign.
Prior to this, he was part of Bengaluru FC's 2021 AFC Cup squad. Aged 17 then, he became the youngest player to represent BFC when he came on against Tribhuvan Army. Since then, he's constantly impressed head coach Marco Pezzaiuoli and assistant coach Naushad Moosa with his crucial midfield performances. However, his integration into the squad could be a prolonged affair, considering BFC's experienced midfield options this season. Either way, keep an eye on this youngster.
5. Muhammed Nemil (FC Goa)
Muhammed Nemil, 19, was one of the outstanding players in FC Goa's triumphant Durand Cup campaign. He scored four goals in six games, spearheading the Gaurs attack alongside Devendra Murgaonkar.
The youngster tormented opponents with his attacking abilities. He possesses impressive skills for carrying the ball forward, is great at exploiting spaces and brilliant at finding the target. Apart from this, he also boasts of European experience having played for the Spanish side UDA Gramenet last season before returning to FC Goa.
However, he picked up an ankle injury in the recent pre-season friendly against Gokulam Kerala FC. As a result, he's ruled out for at least 3-4 weeks and will miss the opening few matches. Nonetheless, he's one of the most anticipated players this ISL 2021-22 season. So do watch out for him when he returns.
4. Huidrom Naocha Singh (Mumbai City FC)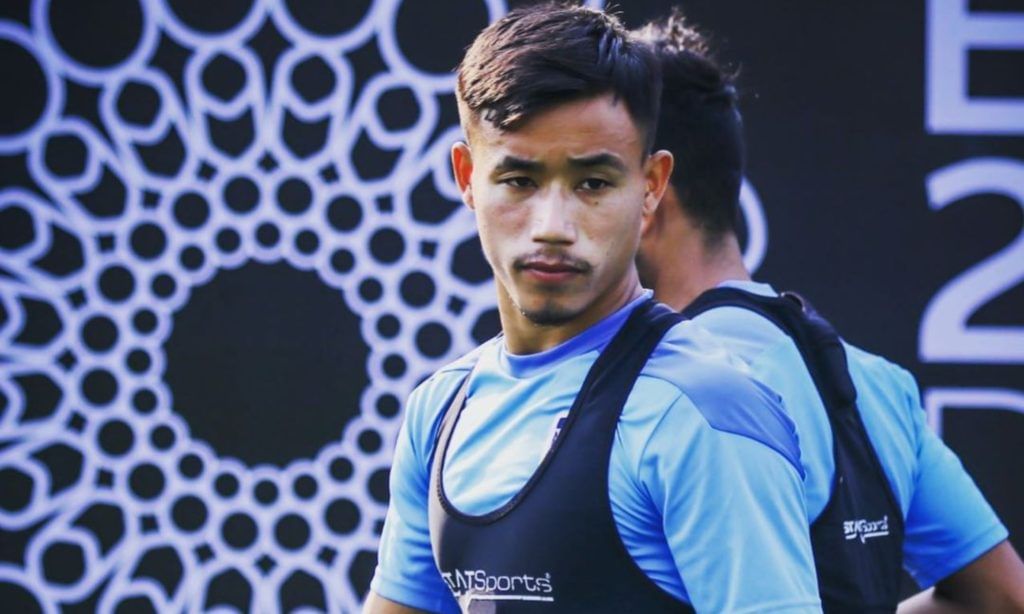 Huidrom Naocha Singh is yet another former I-League winner with Gokulam Kerala. He was announced as a Mumbai City signing on September 1, 2021. He began his career with NEROCA and moved to TRAU FC before joining the Malabarians last season.
The 22-year-old is a versatile and agile wing-back who can play on either flank. He was crucial in GKFC's I-League-winning campaign starting in all their games and is anticipated to replicate this for the defending ISL champions as well.
3. Sivasakthi Narayanan (Bengaluru FC)
Sivasakthi Narayanan has shown his goalscoring capabilities for Bengaluru FC in the Durand Cup. Right from the BDFA Super Division to this season's AFC group stage game against Maziya S&RC, he has displayed his potential time and again. Assistant coach Naushad Moosa has praised the youngster on several occasions for quickly rising through the ranks.
The 20-year-old is a direct product of Bengaluru FC and graduated from their 'B' team to the senior squad this year. He possesses brilliant goalscoring capabilities, having scored four in his seven senior appearances so far. However, he might not be a regular starter, but is bound to have an impact when he's on the pitch.
2. Ruivah Hormipam (Kerala Blasters)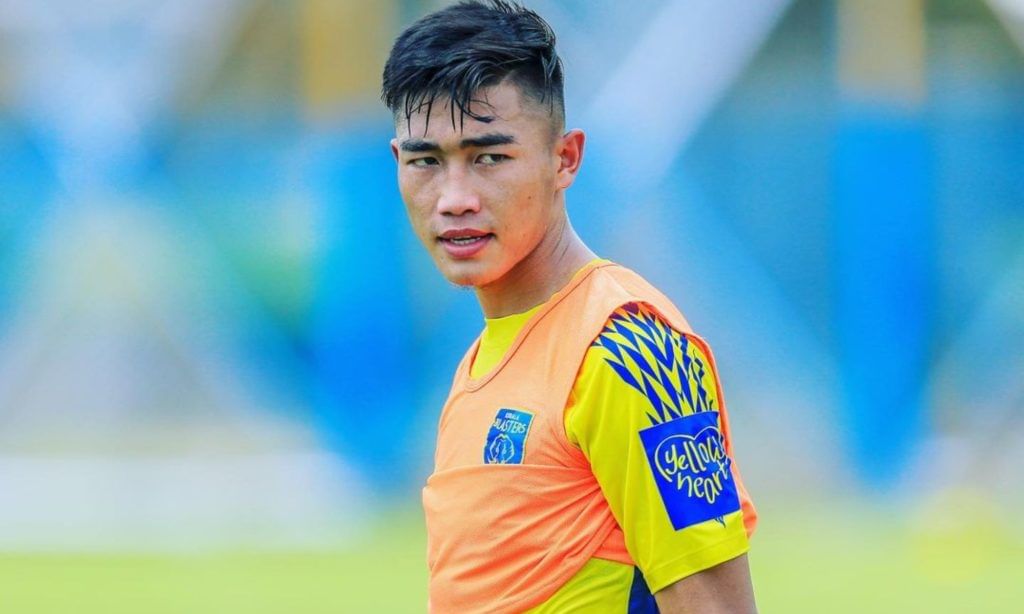 Ruivah Hormipam is a 20-year-old centre-back, who most recently played for RoundGlass Punjab before joining Kerala Blasters in June. He is a promising defender, who's played vital defensive roles throughout his career so far. During his time with Indian Arrows and Punjab, he was known for his brilliant defensive performances that included stunning tackles, marking and timely clearances.
Hormipam was also part of KBFC's Durand Cup squad and started in the game against arch-rivals Bengaluru FC. Watch out for this youngster in the upcoming ISL 2021-22 season.
1. Bidyashagar Singh (Bengaluru FC)
After winning the 2020-21 I-League Golden Boot with TRAU FC, Bidyashagar Singh attracted interest from several ISL clubs. However, Bengaluru finally signed him on a three-year deal. The 23-year-old striker possesses brilliant striking abilities and will be a definite option for the side. Subsequently, he was also part of the Blues' Durand and AFC Cup campaigns, scoring a combined three goals in eight games.
In the I-League as well, he won the "Hero of the Season" award and earned a place in the "Team of the Season." Overall, he's a well-decorated and highly-anticipated player for the ISL. Especially after Bengaluru FC's seventh-place finish last season, he will be crucial for the side in ISL 2021-22. However, he'll still have to fight for a start, considering their solid front three, especially Cleiton Silva, the go-to first-choice centre-forward.
For more football updates, follow Khel Now on Twitter, Instagram and join our community on Telegram.