The defender may likely sign for the Red Devils in the upcoming transfer window.
Manchester United is set to go through a squad rebuild in the summer. New permanent manager Erik ten Hag will like to sign players to his liking to kick off a new era at the club. He will have a huge task of getting MUFC back to winning ways and overseeing the arrival of fresh talent with several players from the team set to leave at the end of the season.
During the 2021-22 season of the Premier League, Manchester United conceded a record-breaking number of goals. The defensive issues at the club played a crucial role in facing elimination from multiple competitions to finish the season trophyless. There will be several new arrivals at the club next season, particularly in midfield and defence.
One of the players linked to the club in recent times is Jurrien Timber. Reports suggest that Ten Hag wants the player to kickstart the rebuilding process at the club. Here is a look at how the defender could be the solution to the defensive problems at Manchester United:
Versatile defender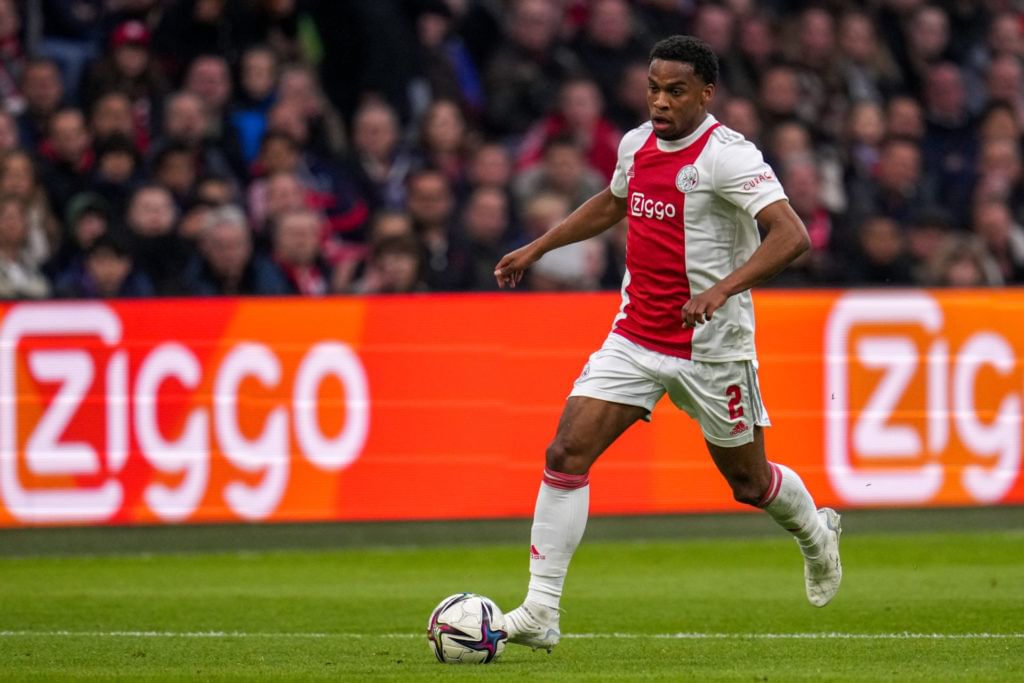 While playing for Ajax in the Dutch Eredivisie, Timber showed versatility in his performances. The 20-year-old comes from the youth ranks at the club, famous for the 'total football' philosophy that focuses on mastering each role on the pitch. Timber is a centre-back chiefly but can also play a wider role. He was sensational in the right-back position as well. It is worth noting that Timber scored three goals and made two assists in the league.
Being versatile makes Jurrien Timber a solution for multiple positions. In the player, MUFC would get a centre-back and a right-back at the same time. Aaron Wan-Bissaka struggled for form while Diogo Dalot's defensive performance was disappointing. Timber and his flexibility would be a huge asset, like a modern-day John O'Shea.
A hungry individual
Making the move from AFC Ajax to Manchester United would be a huge step up for Jurrien Timber. The youngster would be hungry to stamp his authority and would give his 100% every time he is on the pitch. During the past season, a few Manchester United players came under stark criticism for not putting in maximum effort.
Failing to give one's all at a club of MUFC's stature is simply unacceptable. Timber would relish the opportunity to play for the Red Devils. This will surely elevate his performance and inspire others around him to deliver more than they did in the past.
Partnership with the tactician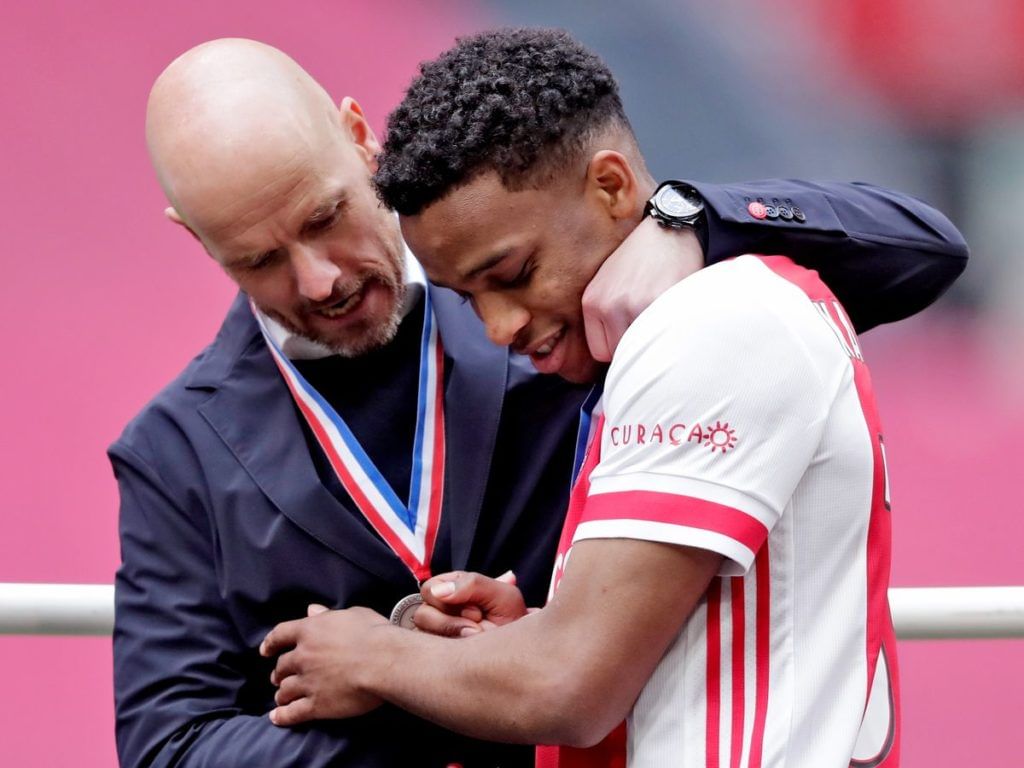 Erik ten Hag will like to bring familiar faces to Manchester United. The tactician's willingness to sign Frenkie de Jong is an indication of the same. It will help MUFC ten-folds if the club brings in players that have worked with the manager earlier. It eliminates any time period that may take a new signing to grasp the tactics of the boss.
Erik ten Hag and Jurrien Timber worked together at Ajax and their partnership would prove key to potential success at MUFC. Having a player that understands the tactics and demands of the new boss would help the entire team get up to speed. For this reason, Timber's arrival would be immense to MUFC's defensive issues.
A possible upgrade on current options
Despite his young age, Jurrien Timber has qualities that put him above several present options at the club. Victor Lindelof was exposed multiple times for his weak physicality and Timber is strong with a tall frame. Aaron Wan-Bisakka is good defensively but lacks quality in the attacking third, whereas Timber is more composed on the ball and can contribute more in the attack.
Raphael Varane was excellent in his first season but struggled for fitness, which was frustrating for the MUFC fanbase. Timber's longevity gives him an upper hand here as he played 30 out of 34 matches in the Eredivisie. Diogo Dalot's tackling and positioning in defence came under a lot of doubt but the Ajax defender would prove to be an upgrade in these areas. Timber won 67% of his duels while Dalot only won 58%.
Players like Eric Bailly and Phil Jones will likely struggle for starting places and they too might move for more gametime elsewhere. As it stands, if United signs Timber, then he will immediately become central to the first team.
Improved squad depth
Manchester United will play in Europe next season and contest for multiple trophies on the domestic level. With several players close to leaving, the new manager will need quality in depth. Jurrien Timber could easily fill in for players like Harry Maguire or Varane in the centre-back position.
Having a strong squad depth will allow Erik ten Hag to mount a strong challenge for a silverware. Having a strong defence is key for winning trophies and there are only a few options that are reliable in this department at Manchester United.
For more football updates, follow Khel Now on Twitter, Instagram and join our community on Telegram.