Barcelona/PNGITEM/Khel Now
Estimated reading time: 6 minutes
Clubs broke the bank and created new transfer records to sign these stars.
Once Paris Saint-Germain had their way and managed to whisk Neymar away from FC Barcelona for a record transfer amount, the football transfer market changed forever. The  €222m release clause PSG paid Barcelona for Neymar, remains the most expensive transfer of all time. It had a drastic influence on the market and changed football transfers for the future. Since then the 100 million mark have been breached seven times. Six of those transfers have involved La Liga clubs, which has seen its fair share of most expensive transfers.
Each of the top three Spanish clubs, Real Madrid, Barcelona and Atletico Madrid, have splashed money on signing some of the biggest names in football. They have also sold a number of high-profile names for humongous amounts.
While the trend and the price tags continue to only grow higher, Khel Now presents you the five most expensive transfers in the history of La Liga.
5. Antoine Griezmann (€120 million)
For many, Antoine Griezmann's "big move" was imminent, after leading France to the Euro 2016 final and World Cup triumph in 2018. Despite the speculations, Griezmann's transfer took a season more to take place and he moved to Barcelona from Atletico Madrid ahead of the 2019-20 season. Barcelona splashed €120m to sign the Frenchman from a domestic rival and strengthen their attack.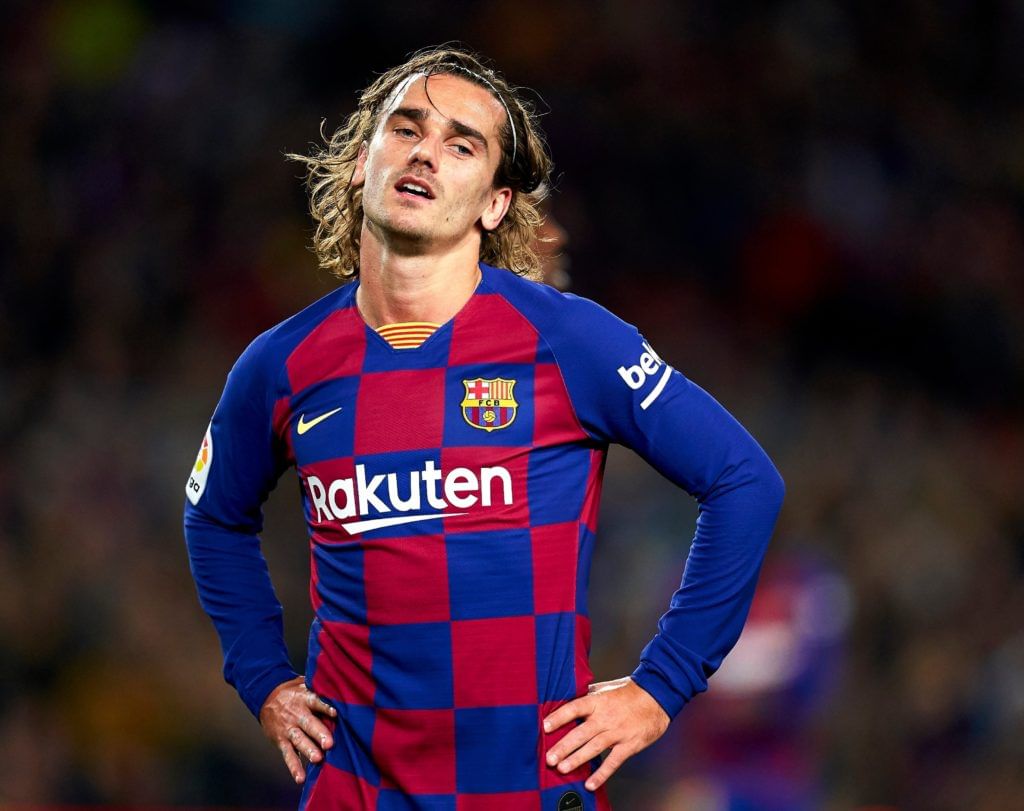 Griezmann's departure was not pleasing to Atletico, who lost their most important player. He scored 133 goals in 257 appearances across all competitions, registering 50 assists in the process. Griezmann was instrumental to Atletico's run to two Champions League finals in three seasons. He joined the likes of Luis Suarez and Lionel Messi at Barcelona, a combination many anticipated would wreak havoc on the opposition.
Although Griezmann's performances have been average considering the end-product, he has been influential for Barcelona lately. The Frenchman scored 20 goals in the 2020-21 season, compared to the 15 goals in the campaign before. The 28-year-old was also influential in Barcelona's triumphant Copa del Rey campaign.
4. Joao Felix (€126 million)
Many had not heard about a 19-year-old Joao Felix until he smashed multiple transfer records with a €126m transfer to Atletico Madrid. Signed in the aftermath of Griezmann's departure, Felix is the La Liga outfit's most expensive signing ever and one of the biggest transfers in the history of La Liga.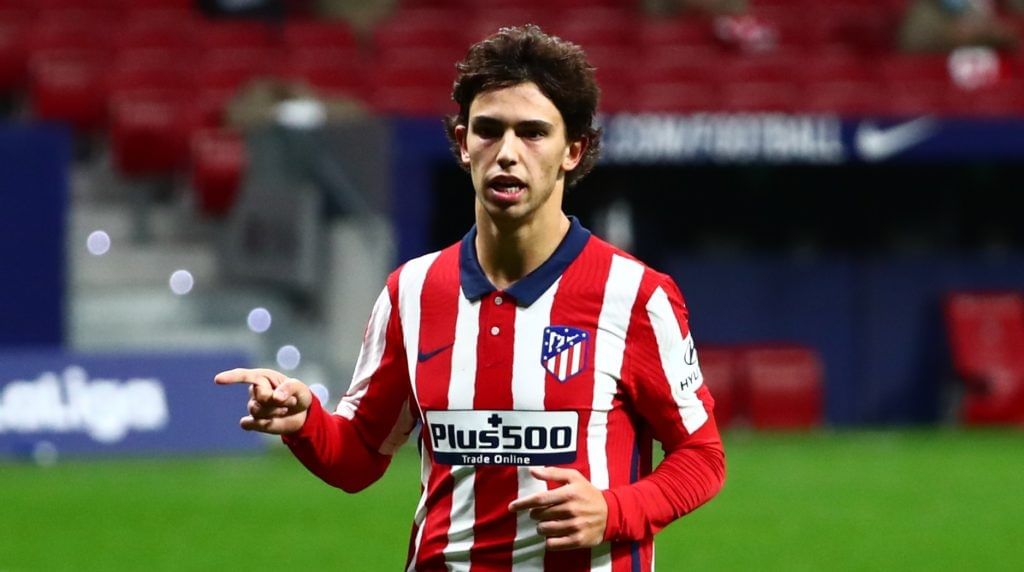 Searching for a reliable second forward, Simeone picked the Benfica wonderkid, who had had a season of impressive top-flight football in Portugal. Felix scored 20 goals and assisted 11 times in 43 appearances for Benfica in the 2018/19 season. He showed the reliability and potential, who could be developed into a world-beater.
While Felix's performances for Atletico has been overshadowed by the huge transfer fee, he still has the time by his side. He can develop as a long-term attacking weapon for the La Liga champions. At just 21, Felix is a regular for the Portuguese national team and a bright prospect to Simeone's Rojiblancos.
3. Ousmane Dembele (€145 million)
Ousmane Dembele was FC Barcelona's first statement signing in the aftermath of Neymar's shocking transfer to PSG. The club signed the Dortmund winger for €135m. Then just 19, Dembele was termed to be the next big thing in Europe by Bundesliga observers.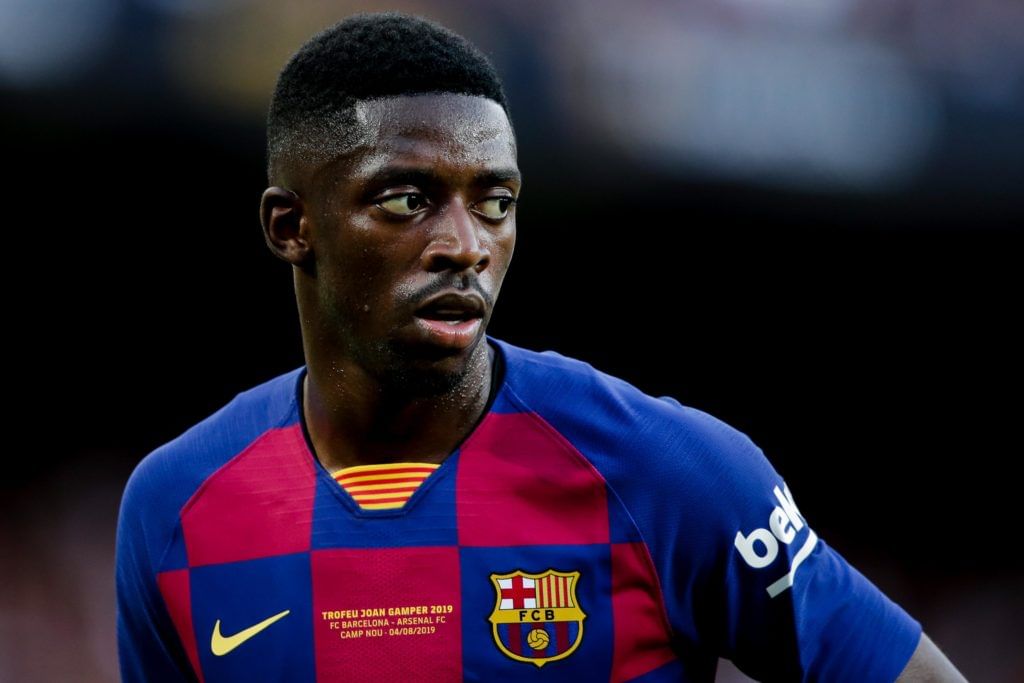 In 50 appearances for the Bundesliga giants, Dembele scored 10 and assisted 22 times. An ambidextrous and skillful winger by nature, Dembele's raw talent attracted interest from top European clubs. However, Barcelona had the financial might and ambition to make the record signing. At that time, it was the most expensive transfer in the history of La Liga.
Dembele's tenure at Barcelona, however, has largely been forgettable and the Frenchman is yet to prove his worth. Ever since arriving at Camp Nou, the 24-year-old has missed a total of 95 games due to 12 different injuries. On his day, however, Dembele's skills are potent and the irregularity seems to be the biggest barrier for him.
2. Eden Hazard (€160 million)
The 2019 Europa League triumph served as a bittersweet memory for Chelsea fans. While the club's triumph against Arsenal brought an aura of happiness, Eden Hazard's departure became obvious immediately after the final. A few weeks later, Eden Hazard made a move to Real Madrid, after seven years at Stamford Bridge.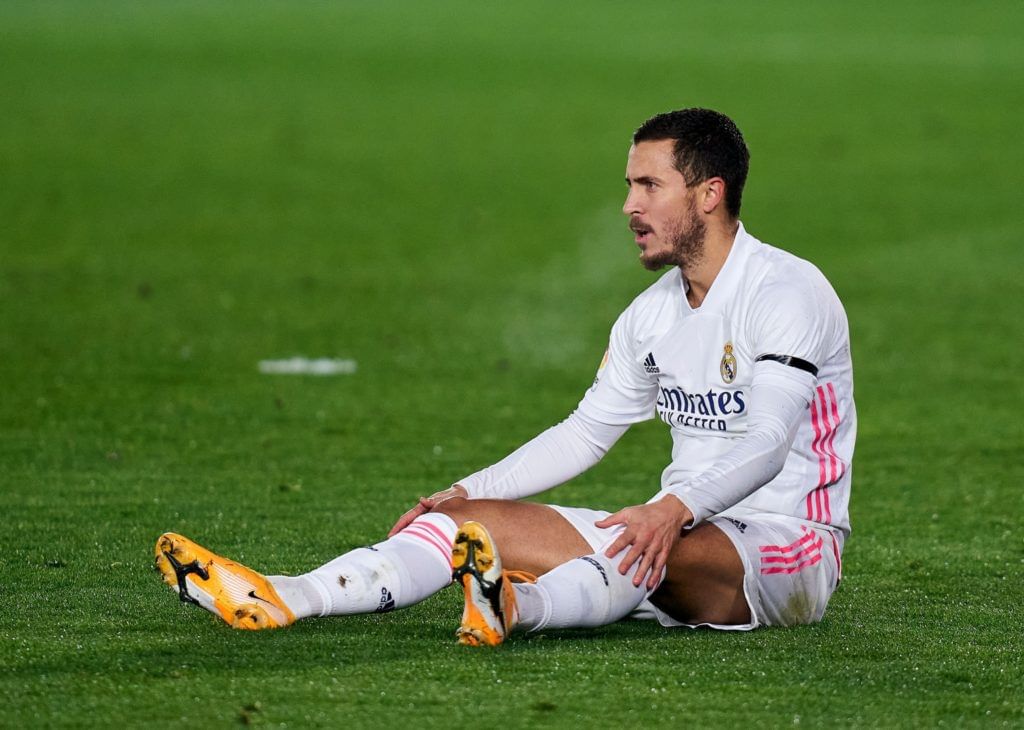 Hazard's signing is the most expensive transfer in Real Madrid's history. The Belgian midfielder cost Los Blancos €160m. The 2019-20 summer transfer window saw Real Madrid spend on recruiting their attack, with Hazard as the poster boy. The then 26-year-old came on the back of 110 goals and 92 assists in 352 appearances for Chelsea alone.
However, things have not particularly gone in Hazard's favour at the Santiago Bernabeu. He has missed 59 games in two seasons at Real Madrid due to various injuries. But there have been glimpses of what he can produce in the limited minutes he has played for Real.
1. Philippe Coutinho (€160 million)
Once Barcelona lost Neymar to PSG, they tuned another Brazilian, Philippe Coutinho as the perfect replacement on the right flank at Camp Nou. Already an established campaigner at Liverpool, Coutinho handed in a transfer request to fulfil his dream move. The attacking midfielder was Barcelona's second big-money signing of the 2017-18 season, arriving during the winter transfer period.
Coutinho left Klopp's resurging Liverpool to fill Neymar's void at Barcelona. In six seasons at Anfield, the former Inter Milan star scored 54 and assisted 45 in 201 games. A proven campaigner in the Premier League, Coutinho was expected to step into Neymar's shoes for the Blaugrana. He showed glimpses of his abilities in his initial matches, scoring curling long rangers from outside the box.
However, things took a turn for the worse as Coutinho's performances dipped. He was loaned to Bayern Munich just after a season and a half at Camp Nou. Despite returning to Barcelona and delivering a couple of impressive performances, his stay looks unlikely.
For more updates, follow Khel Now on Twitter and join our community on Telegram.