These players are equally adept in controlling the midfield while registering goals and assists.
An attacking midfielder has one of the most demanding jobs to do in modern football. It is one of the few multi-faceted roles on the pitch. He is expected to control play with the midfield, instigate the attack, and much more. That is what makes the role challenging and one that requires awareness, speed and skill on the ball.
Some of the most skillful players have graced the beautiful game in their role as attacking midfielders. The case is no different this year. The world's best in the position have continued to show their class while some new names have added more gloss to the shine. Nonetheless, more players continue to make the role their own. A select few have consistently shown their quality in the role this year. So let's take a look at the 10 best attacking midfielders in the world in 2021.
10. Florian Wirtz (Bayer Leverkeusen)
To be 18 and be named as one of the best attacking midfielders in the world in 2021 says a lot about Florian Wirtz. The prodigal German has been a revelation in attack for Bayer Leverkusen. He shows qualities on and off the ball that belittles his age.
This year, he has scored 10 goals and provided eight assists in all competitions. He broke plenty of records this year, becoming the youngest player to score 10 Bundesliga goals and make 50 appearances in the German top flight.
Wirtz's stats too are simply staggering for his age. His xG+xA rate of 0.72 is higher than that of former Leverkusen star Kai Havertz (0.49) in his most prolific Bundesliga season. This season, his tally of 1.65 goal-creating actions per 90 is more than double that of Mason Mount, Federico Chiesa and Kai Havertz during his time with Bayer.
All this at the age of 18 shows that Wirtz possesses prodigious talents. He is definitely one to watch out for in the future.
9. Dominik Szoboszlai (RB Leipzig)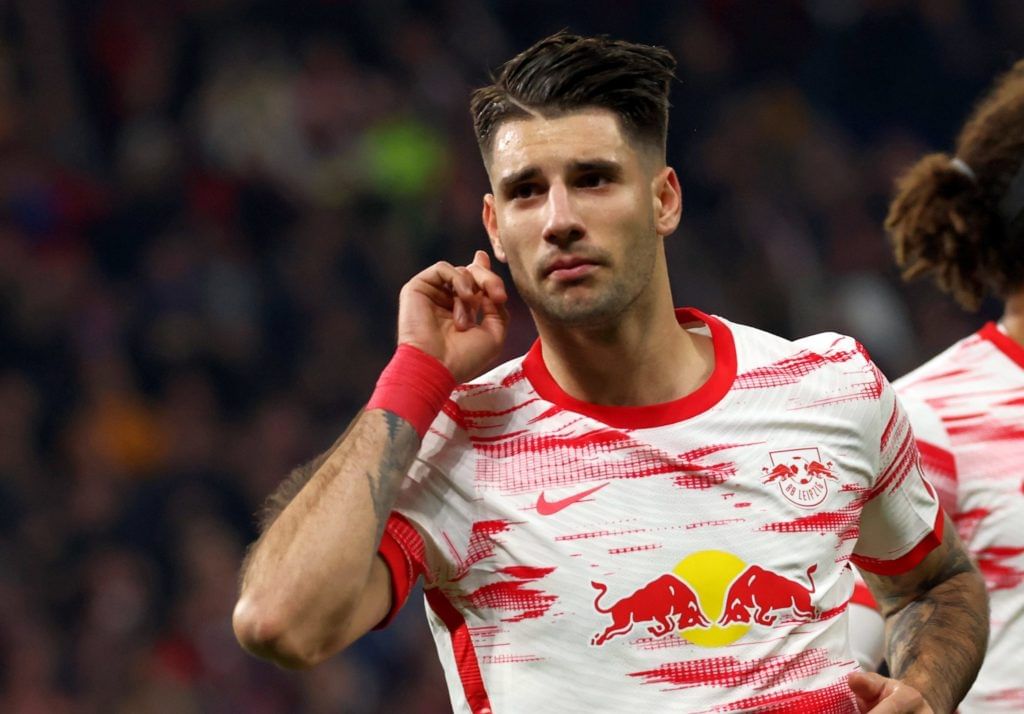 Another Bundesliga star in the making, Szoboszlai has shone for club and country in 2021. The Hungarian joined RB Leipzig in the January transfer window this year but couldn't make a single appearance last season due to an injury.
This season, he has been in cracking form. Szoboszlai has provided 11 goal contributions in 22 games across all competitions. He also scored twice in eight games for Hungary in their World Cup qualifying campaign. His non-penalty xG+xA rate of 0.63 surpasses that of Bruno Fernandes in the Premier League.
Only 21, Szoboszlai still has a long way to go. His performances of late show that the only way is up for the talented midfielder.
8. Mason Mount (Chelsea)
The Englishman has slowly built himself into one of the best attacking midfielders in the Premier League. This season, the Chelsea ace has led the Blues' charge in the Premier League.
Mount achieved Champions League success with his club, contributing two goals and assists respectively. This season, he has scored seven goals and provided four assists in 14 league games.
Mount's numbers speak for themselves. His xG of 0.51 is double that of Thomas Muller and Bruno Fernandes (0.24 respectively). It is also higher than Kevin De Bruyne's 0.35.
Mount created 0.61 goal-creating actions per game while completing more than eight progressive carries per game. He is the complete midfield package for Thomas Tuchel's Chelsea, completing 21.5 pressures per game. Mount also averages three tackles and interceptions per game. Still only 21, Mount has already endeared himself to the Stamford Bridge faithful. With consistency, he is sure to become the face of the squad and be mentioned in the same breath as many other Chelsea legends.
7. Ilkay Gundogan (Manchester City)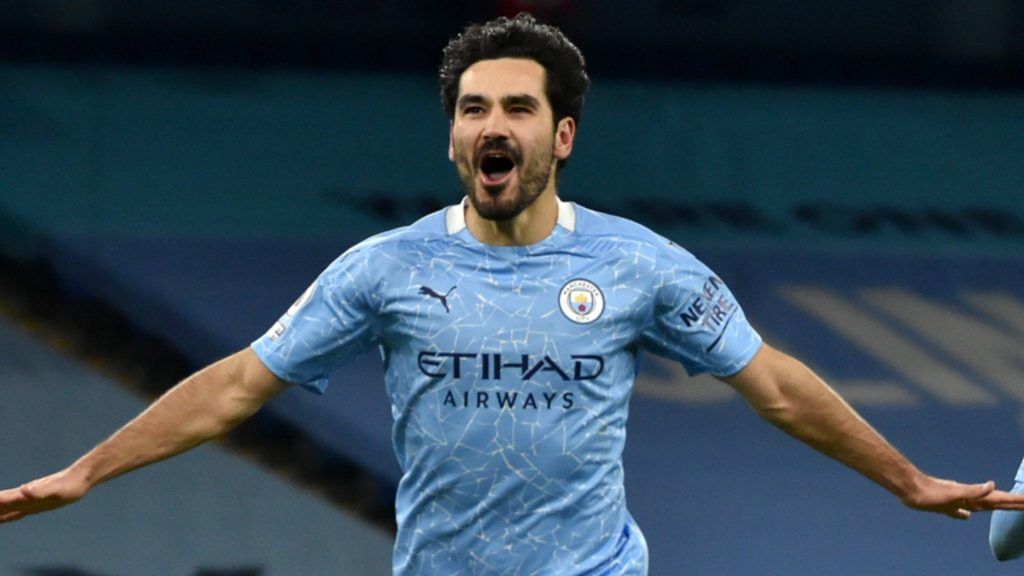 Gundogan had a stellar 2021. He scored 10 goals and has provided five assists in the Premier League. For his feats, he won the Premier League and the Carabao Cup as well. But more importantly, he established himself as one of the most important players in the Manchester City squad.
This season, Gundogan has continued his good form with three goals and three assists in 12 league games. His non-penalty xG+xA of 0.70 is the same as Thomas Muller and is just shy of Kevin De Bruyne's 0.77 in the Manchester City squad.
6. Dusan Tadic (Ajax)
Tadic's performance since joining Ajax have been stunning, to say the least. But they have somewhat gone under the radar. He has been in blazing form This year for the Amsterdam-based club.
Tadic recently broke the record for most assists in a single calendar year with 37. He broke the record set by Lionel Messi in 2011 when the Argentine set up 36 goals for FC Barcelona.
This season, he has scored six and provided 11 assists in the Eredivisie. He also scored twice in nine games in Serbia's successful qualification to the 2022 World Cup. The Serbian struggled at Southampton but has now blazed a trail under Erik ten Hag. His continued quality has seen him lead his club to the Eredivisie title and the Dutch Cup in 2021.
5. Federico Chiesa (Juventus)
Chiesa has grown leaps and bounds in 2021 and was one of the most exciting players to watch. The Italian came up big for club and country and showed his class to the world in Italy's successful Euro title run.
He finished with 14 goals for Juventus last season, the third-highest in the squad behind Cristiano Ronaldo and Alvaro Morata. Chiesa featured in seven games in Italy's successful Euro 2020 campaign. He scored two goals but it was his energy on the ball that caught everyone's eye.
He chipped in with crucial goals with the extra-time winner against Austria in the Round of 16 and Spain in the semifinals. The 2021-22 season has started rather slowly for Chiesa (one goal and one assist in 12 games). But it doesn't take any sheen away from what has been a memorable year for the Italian.
4. Hakan Calhanoglu (Inter Milan)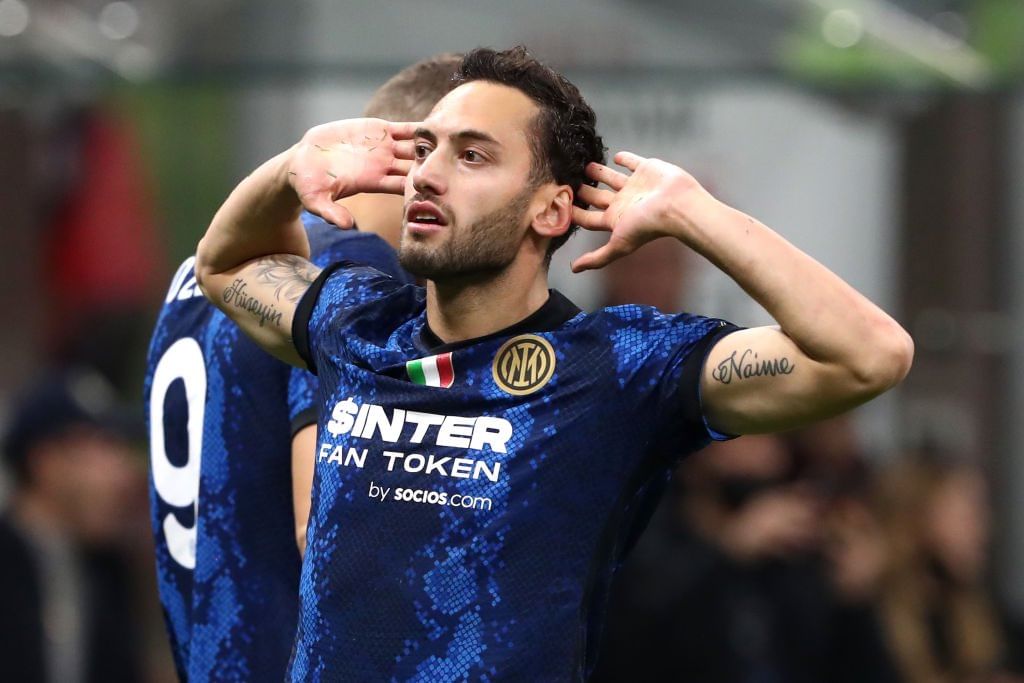 The Turkish attacking midfielder has been in impressive form in 2021. Plying his trade on either side of the Milan divide, Calhanoglu established himself as arguably the best midfielder in Serie A this year.
Calhanoglu had a Euro 2020 campaign to forget. He also made the cardinal sin of signing for Inter Milan after running down his contract against AC Milan. What would further sadden AC Milan fans is that Calhanoglu has taken his game a notch higher since signing for the Nerazzurri.
This season, Calhanoglu has scored six goals while providing seven assists in 16 Serie A games. He has become a crucial part of the fearsome attacking trio of him, Lautaro Martinez and new recruit Edin Dzeko at Inter.
Calhanoglu averages one goal-creating action per game and 5.67 shot-creating actions per match. He also makes close to six progressive passes and seven progressive carries per game. All these stats put him in the top 90% percentile of players with these numbers. Therefore, it gives ample evidence of the quality that the Turk possesses and his growing importance to Inter's gameplay under Simone Inzaghi.
3. Bruno Fernandes (Manchester United)
The Portuguese talisman has been brilliant for Manchester United since signing for the Red Devils in January 2020. Bruno had a fantastic 2021 as he finished last season with 18 goals and 12 assists in the league, the highest by any midfielder.
After a quiet Euro 2020, Bruno once again exploded by smashing a hat-trick in United's season opener against rivals Leeds United. So far, he has scored five goals and provided three assists in 16 league games. He has also provided six assists in the Champions League, the highest by any player in this season's competition.
Fernandes leads the Premier League in chances created with 45. Although his non-penalty xG+xA has decreased to 0.46, he continues to be a crucial part of United's gameplay. It is his performance this year that continue to firmly place him at the top of the best attacking midfielders on the planet.
2. Thomas Muller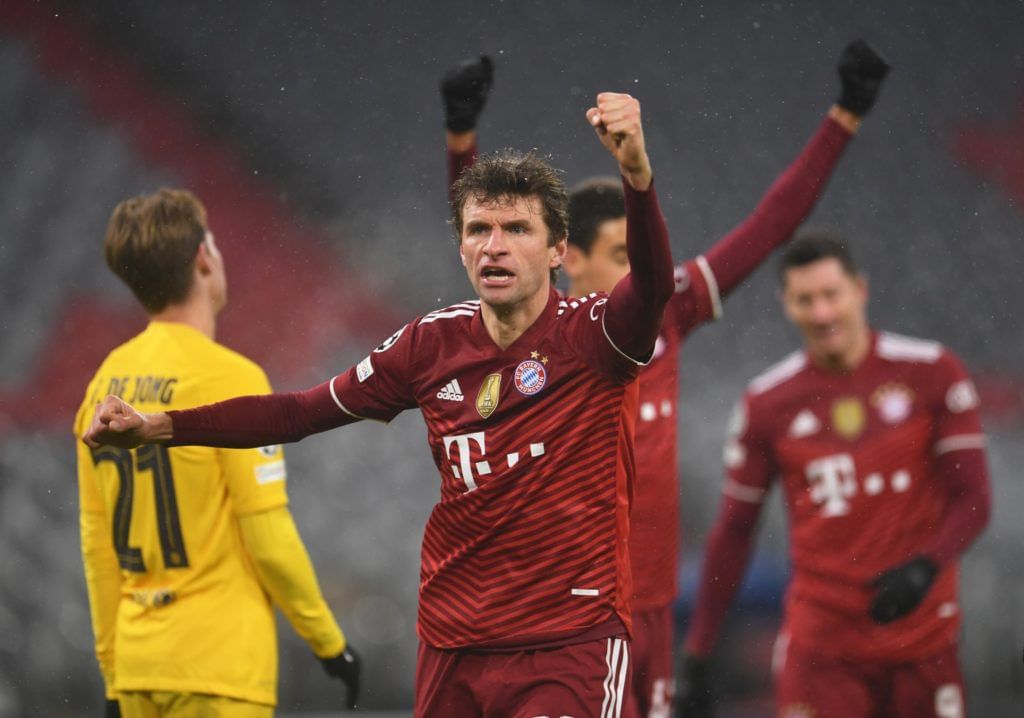 Thomas Muller enjoyed a successful 2021 individually and collectively. Muller lifted the Bundesliga title with his club this year as well as the DFL-Supercup.
This season, his tally of 13 assists is the highest among any player across Europe. His xG+xA tally of 0.7 is more than that of the Bruno Fernandes and Hakan Calhanoglu.
Muller continues to remain one of the best attacking midfielders considering his longevity and his awareness of his side's gameplay. He continues to remain the focal point in the attack despite progressively faster players like Gnabry and Sane around him. Therefore, his quality and performance this year continue to make him an immovable presence in the Bavarians' setup.
1. Kevin De Bruyne
The Belgian's name will naturally be taken in any conversation concerning the best attacking midfielders in the world. The Manchester City ace continues to show his class and quality on the pitch for club and country.
This year, De Bruyne won the Premier League and the Carabao Cup. He also led his side to their first-ever Champions League final. He also won the PFA Player of the Year Award for the second season in a row.
This season, De Bruyne has scored four goals in 11 league games for the Cityzens. He also led Belgium's qualification to the 2022 World Cup. This season, his non-penalty xG+xA of 0.77 continues to set the benchmark among midfielders across Europe. This makes it evident why De Bruyne is considered by many to be the best midfielder in the world.
For more updates, follow Khel Now on Twitter, Instagram and Facebook.