The two clubs have a long standing rivalry
The German Clásico, better known as Der Klassiker, takes place this weekend. The affair between Borussia Dortmund and Bayern Munich has always been a spectacle for fans and neutrals alike, as it promises to showcase the best talents of the Bundesliga playing against each other.
The Bavarians remain third in the league table, with Dortmund breathing down their necks at fourth on equal points. Historically, Bayern has won 66 of the 133 Klassikers. Dortmund fans will convince you that it's never about the stats or the history but the underdog story that this anticipatory clash entails for the world to see. Here is a unique list of the top 10 players to play for both the German giants.
10. Robert Kovač
Robert Kovač, the older brother of football manager and former player Niko Kovač, has played for the German clubs- in a different capacity. The Croatian defender made a name for himself in the Bundesliga for his tough tackling.
Kovač spent four years at the Allianz Arena in the early 2000s, making 94 appearances for the Bavarians. He won a few Bundesliga titles with Bayern before leaving for Turin to play for Juventus. After two seasons, the centre-back returned to play for Dortmund. He struggled to make an impact for the Black and Yellows, only spending a year and a half there.
9. Torsten Frings
Frings is well known for being a Werder Bremen player, having made a combined 316 appearances for them. However, in between his two separate spells with the Green-Whites, he managed a few seasons for two of the top sides in the Bundesliga.
Spending two seasons at Dortmund followed by a single season at Bayern, Frings continued to score stunning goals, for which he is fondly remembered, in both the camps. Though he was dissatisfied during his one year with the Bavarians, he enjoyed winning some silverware during his brief stint by winning the Bundesliga, DFB-Pokal, and DFB-Ligapokal titles.
8. Thomas Helmer
Helmer has spent 12 seasons between these two clubs. For Dortmund, the centre-back was in active service during 1986–1992. He eventually became the Dortmund captain before switching allegiance to serve Bayern from 1992–1999.
With three Bundesliga titles by his name, Helmer remains the player making the most appearances for both sides, with 190 and 191 matches played for both badges.
7. Jurgen Kohler
Kohler was considered one of the best defenders of his time. The World Cup winner spent two seasons with Bayern, winning the league title before departing to play in Italy for Juventus.
He returned to German football, this time to play for the opposite spectrum at Dortmund from 1995–2002, where he added two Bundesliga titles to his resume and won a Champions League trophy. Kohler ended his career at Westfalenstadion, having played 191 games in front of the Yellow wall.
6. Mats Hummels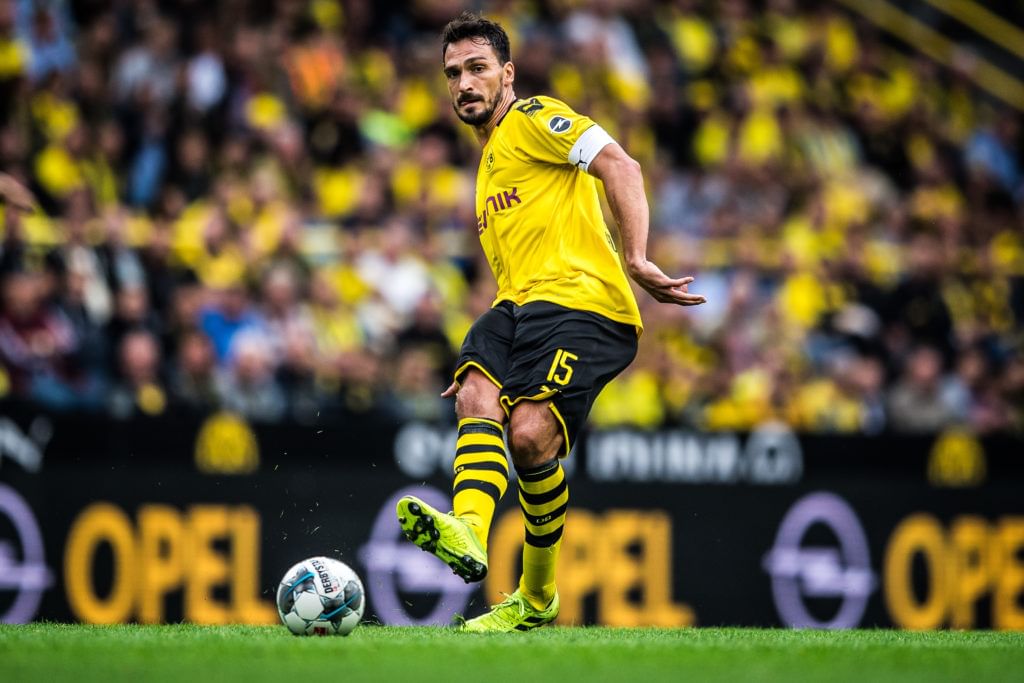 Hummels spent his youth and professional career between the Der Klassiker rivals. After developing 14 years within a Bayern ecosystem, he joined Dortmund first on loan and then permanently in 2009. The experienced defender formed the foundation of Jurgen Klopp's side.
Later, he got to wear the armband, leading the Black and Yellows before reuniting forces with his favorite club. From 2016 Hummels spent three seasons at the Allianz Arena, where he won three league titles. He made the switch again in 2019, joining Dortmund for the second time.
5. Niklas Sule
The latest entry into this list belongs to Sule, who departed the ranks of Bayern Munich to join forces with Borussia Dortmund. The 26-year-old centre-back was sulky throughout the last season due to his contract situation. Dortmund announced that Sule had reached a pre-agreement in February to join the BVB for free after his contract ran out of its course.
The Germany international arrived just in time to cover up for the deficiencies in Dortmund's fragile backline. Thus far, he has only made five appearances for the Black and Yellows. Bayern fans can't wait to see him play against them, where he had made 114 appearances prior.
Also Read: Borussia Dortmund vs Bayern Munich: Head-to-Head record
4. Mario Götze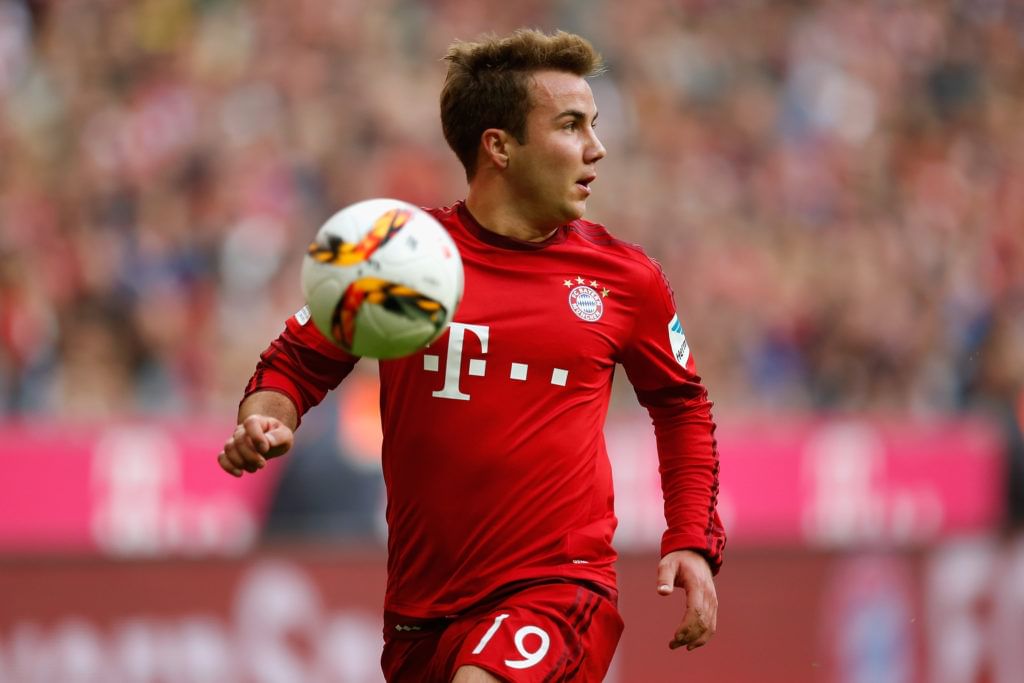 A product of Borussia Dortmund's youth system, Mario Götze spent 12 years at the Westfalenstadion. He broke out into senior football in 2010 and was an instant success. It was only a matter of time before Bayern made a sweep for him, and he joined the Bavarians in 2013.
The highlight of his career occurred when he scored a crucial goal against Argentina to win the World Cup for Germany. However, soon after that, he fell out of favor in his third season. Eventually, unable to make a mark, he returned back to the BVB and stayed there for another four years. The attacking midfielder has won five Bundesliga and four DFB Pokal titles.
3. Michael Rummenigge
Rummenigge made more than 150 appearances for the Bavarians and the Black and Yellows. Like his appearances, his scoring record also remained even, serving both clubs with his talent.
However, he managed to score only once against Dortmund compared to scoring four against Bayern. The forward is the younger brother of Bayern legend Karl-Heinze Rummenigge. He was part of the Bayern side that managed to win three straight Bundesliga titles during the 1980s.
2. Stefan Reuter
Reuter had played 402 games in total for the two clubs, achieving an astonishing tally of scoring 25 spectacular goals in his shared career. From 1988–1991, the defender played for the Bavarians, making 95 appearances. But he is fondly remembered for his ties with Dortmund.
Reuter made over 300 appearances for the Black and Yellows from 1992–2004. He was nicknamed 'Turbo' for his speed on the pitch. The versatile defender transitioned into a midfielder as he matured during Dortmund's rise in Europe. Reuter won numerous Bundesliga titles at both clubs and was a key figure in Dortmund's 1996-97 remarkable Champions League win.
1. Robert Lewandowski
Lewandowski is easily the most successful non-German striker to have played in the Bundesliga. The Ballon d'Or Striker of the Year has been a record-breaking asset for the German clubs. He had made 131 appearances for Borussia Dortmund before joining the ranks of Bayern Munich, where he asserted himself to a completely different level.
He has won numerous trophies, namely the Bundesliga (x10), DFB-Pokal (x4), and the UEFA Champions League title. The Poland international remains uncontested for being the top scorer in Der Klassiker's rich history.
For more updates, follow Khel Now on Facebook, Twitter, and Instagram and join our community on Telegram.